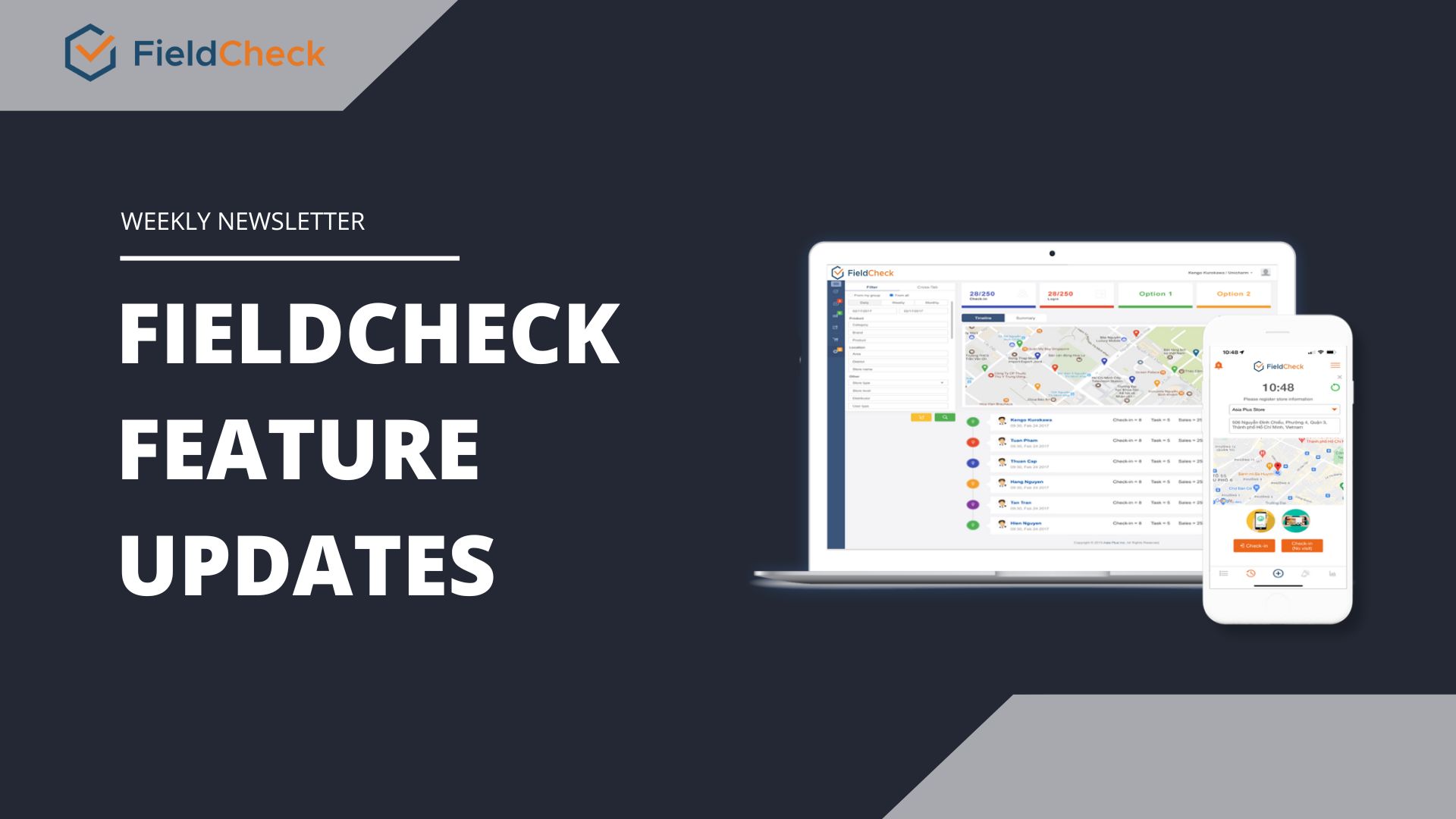 We help to make your field management better
We are pleased to introduce our new feature updates for your better management in field staff performance and operations.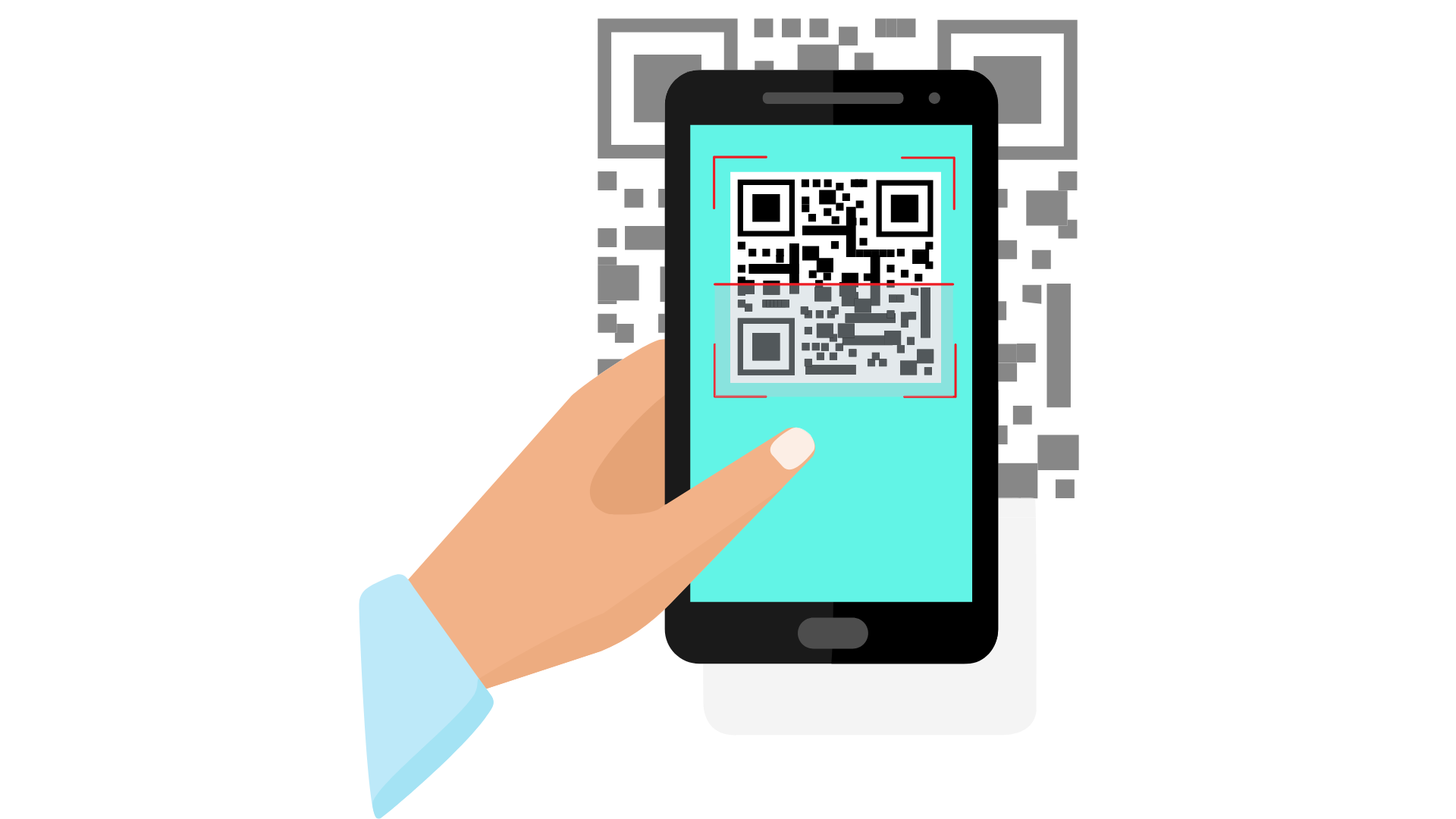 QR Code Check-in
To help mobile users have multiple types of check-ins when conducting tasks at different locations, we developed the new QR code check-in for easier and faster clock-in.
The feature is developed to provide the following benefits:
Active monitoring: QR code check-in eliminates the following issues:

When in a mall or a

multi-storey building

, if mobile users only use GPS check-in, the admin will not know what area the staff is working in.

When the user is near the location of the work area (still within the check-in vicinity), user can check-in normally but the admin is

difficult to control

if the user is working in the right position.

Flexible use: FieldCheck's QR code can be used in multiple devices and downloaded after being generated to post in on the premise.
Real-time activities recorded: The clock-in activities are still recorded in real time.
How it works
1. Mobile users choose the assigned task
2. Scan QR code at the store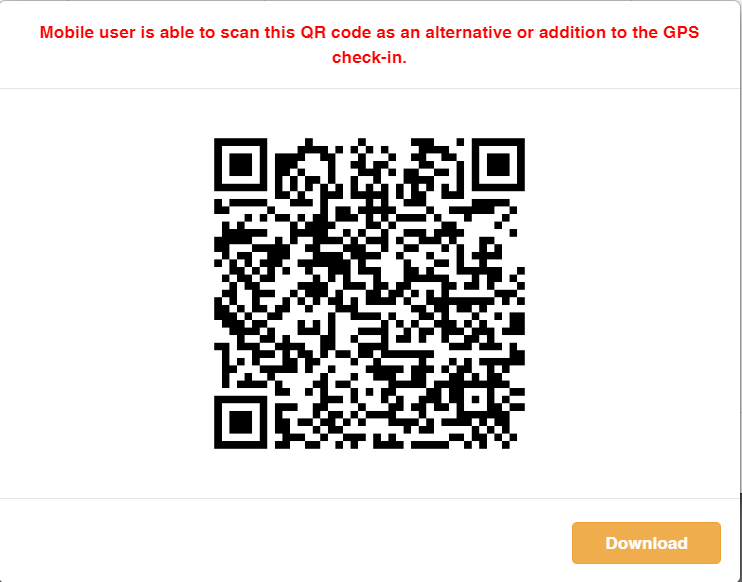 3. Conduct the task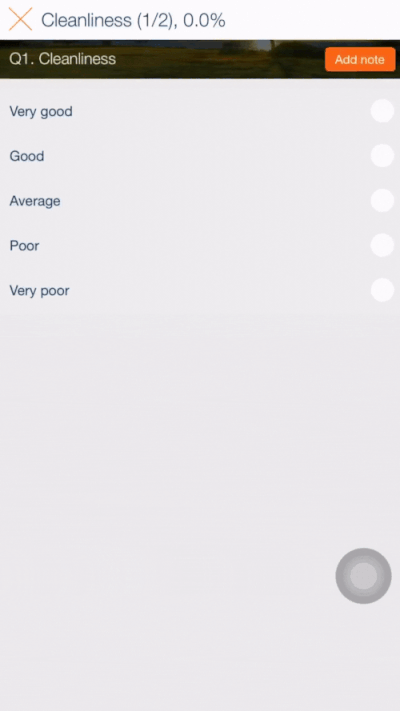 QR code check-in feature is a better tool for managers to track staff clock-in in different locations easily.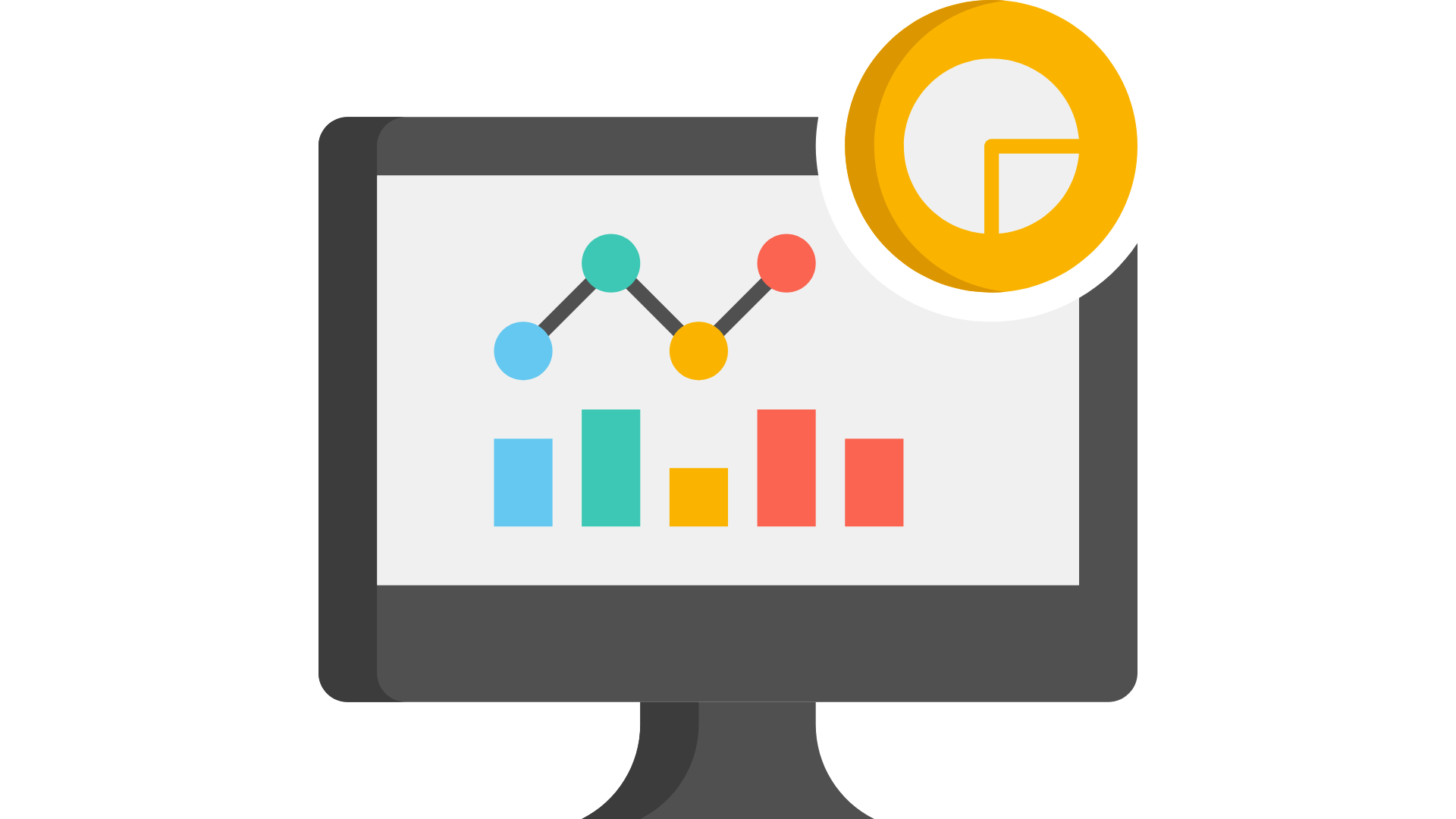 Enhanced Dashboard
Aiming to provide a better grasp of task deployment, employee attendance, performance and ranking, we enhanced our built-in dashboard based on PSI dashboard. The dashboard comprehensively compiles and automatically calculates the data collected from fieldworkers to provide the management a better view of business operations.
With enhanced dashboard, you will get:
Agile analysis: The dashboard allows you to analyze the task and employee attendance performance by various criteria

including by consolidating work hours, by user, by store, etc so that you can know exactly how your employee works and do tasks. You can also show the data of selected month by month, 3 months and 6 months, which allows you to get the business trend in a specific time.

Real-time collection: The figures that mobile users or staff collected are all analyzed in real-time for better transparency

in task deployment , employee attendance, performance and ranking.

Auto-calculations: Not only showing the collected figures, the dashboard supports the auto-calculation

based on the formula.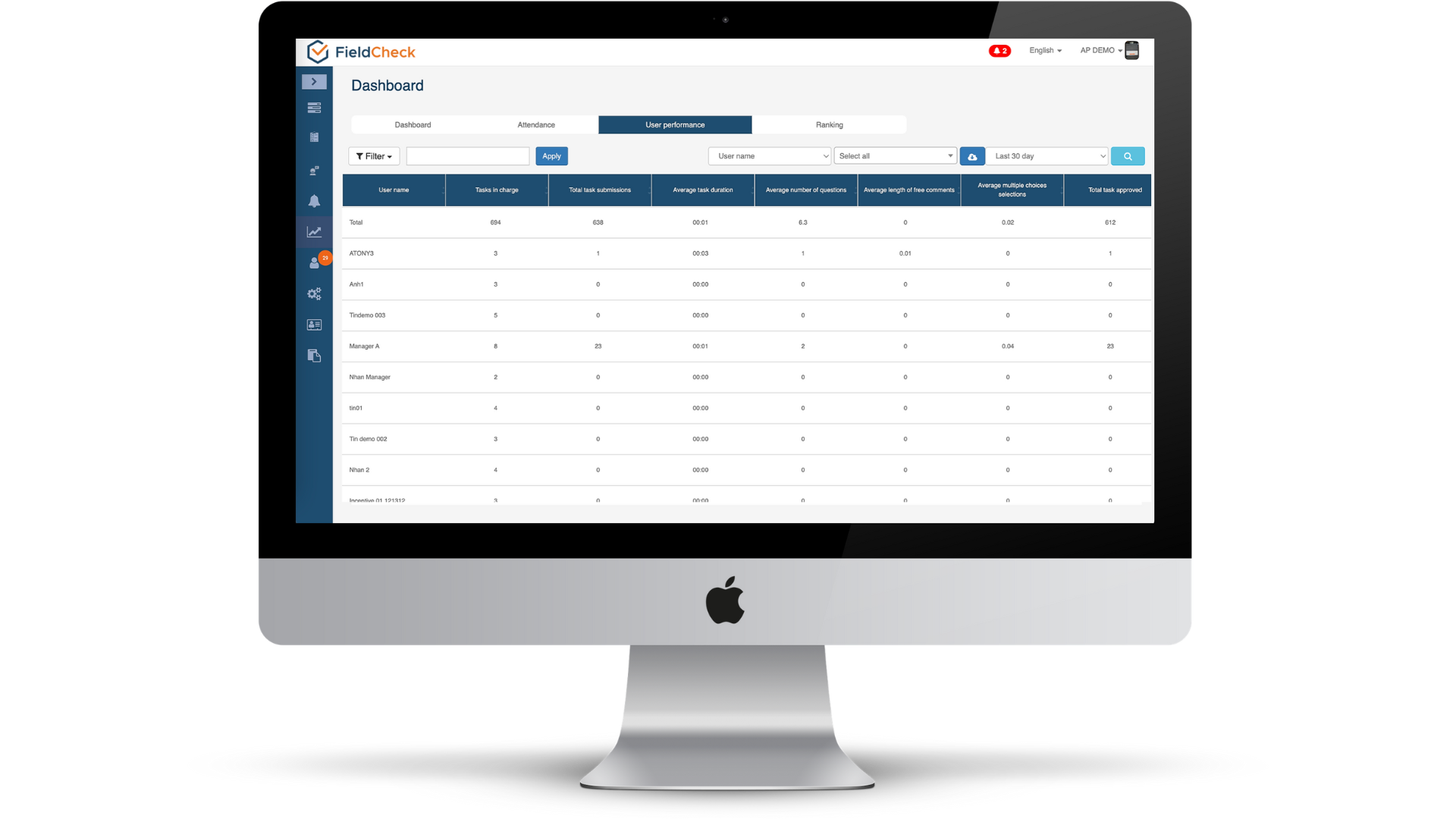 Grasp your task deployment, employee attendance, performance and ranking better with our enhanced Dashboard.
Please contact us for any inquiries