Like other markets, today's retail store operations require increased operational efficiency and reduced operating costs. To do this, a retail operations manager must find a way to help manage more effectively and increase employee productivity.
This also creates challenges when running retail operations. In today's post, join FieldCheck to discuss the top 6 biggest challenges retailers face in 2023.
6 Biggest Challenges For Retail Store Operations In 2023
Retailers are struggling to face 6 challenges after running their retail store operations.
#1. Personalize Customer Experience
The retail market is a highly competitive market with the participation of many businesses. Retail competitiveness requires store managers to create a unique selling point (USP) to attract new customers and create more loyal customers.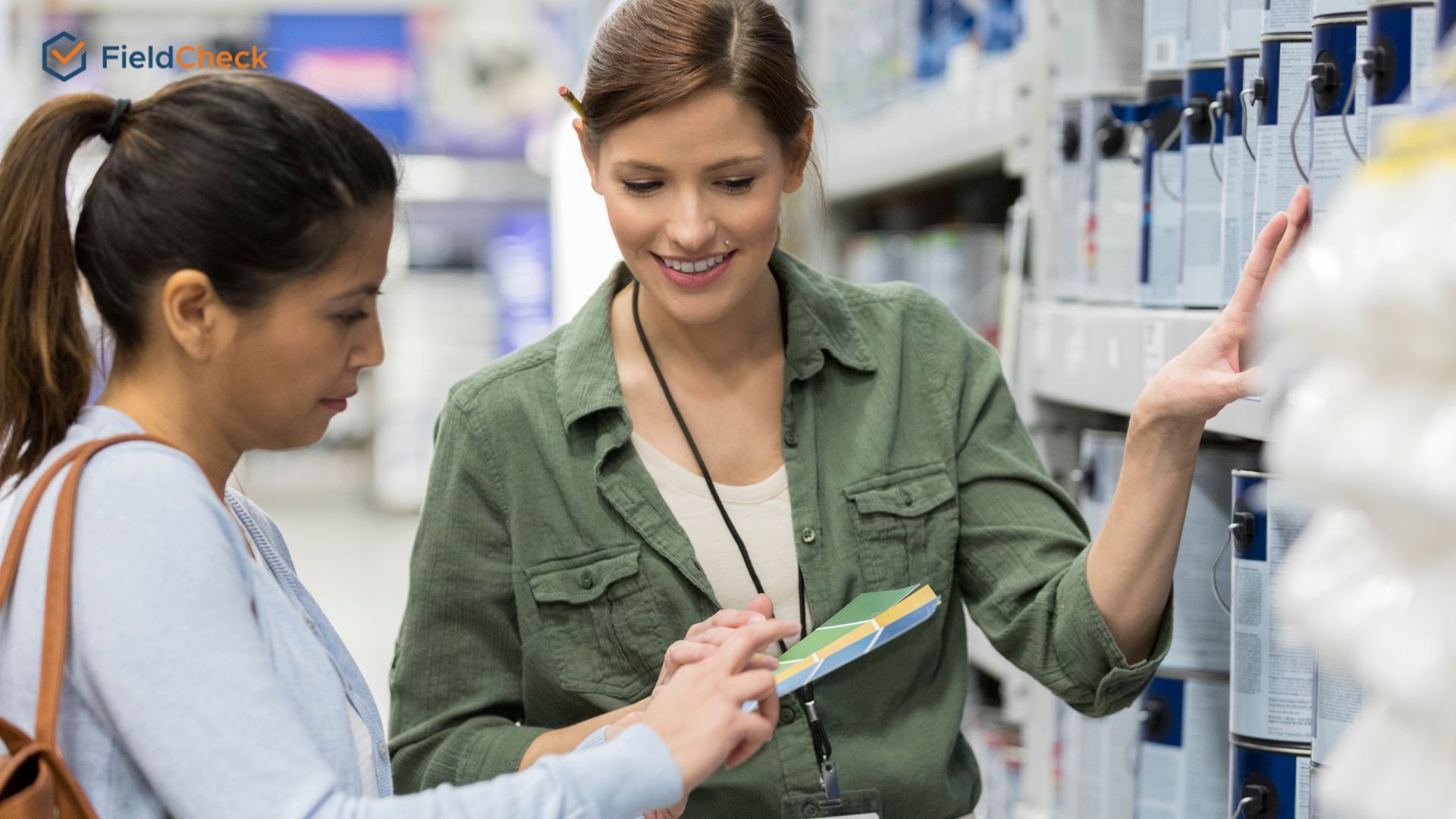 So what is customer experience personalization? It refers to the strategy of retail business that uses customer actions or interactions a business collects to change and tailor outreach strategies, products, and services to fit better.
Accordingly, businesses have a premise to improve customer experience. For example, when you do online shopping and search for the keyword "shirt," your actions are recorded.
In the subsequent visits, you will see more "shirt" related products on the main page, which is also considered one of the ways to personalize the customer experience.
As for the physical store example, which you can easily find at Starbucks retail stores, the glass of water here is directly marked with the customer's name, enhancing the customer's experience during purchases.
#2. Sustainable, Environmentally Friendly Development
The modern generation of customers is always sympathetic to physical stores that use environmentally friendly items (paper cups, paper bags, recycled plastic, etc.).
The reason is that their awareness of environmental issues is increasing. Therefore, instead of choosing products made from plastic that are not good for the environment, customers are now turning to products from recyclable materials.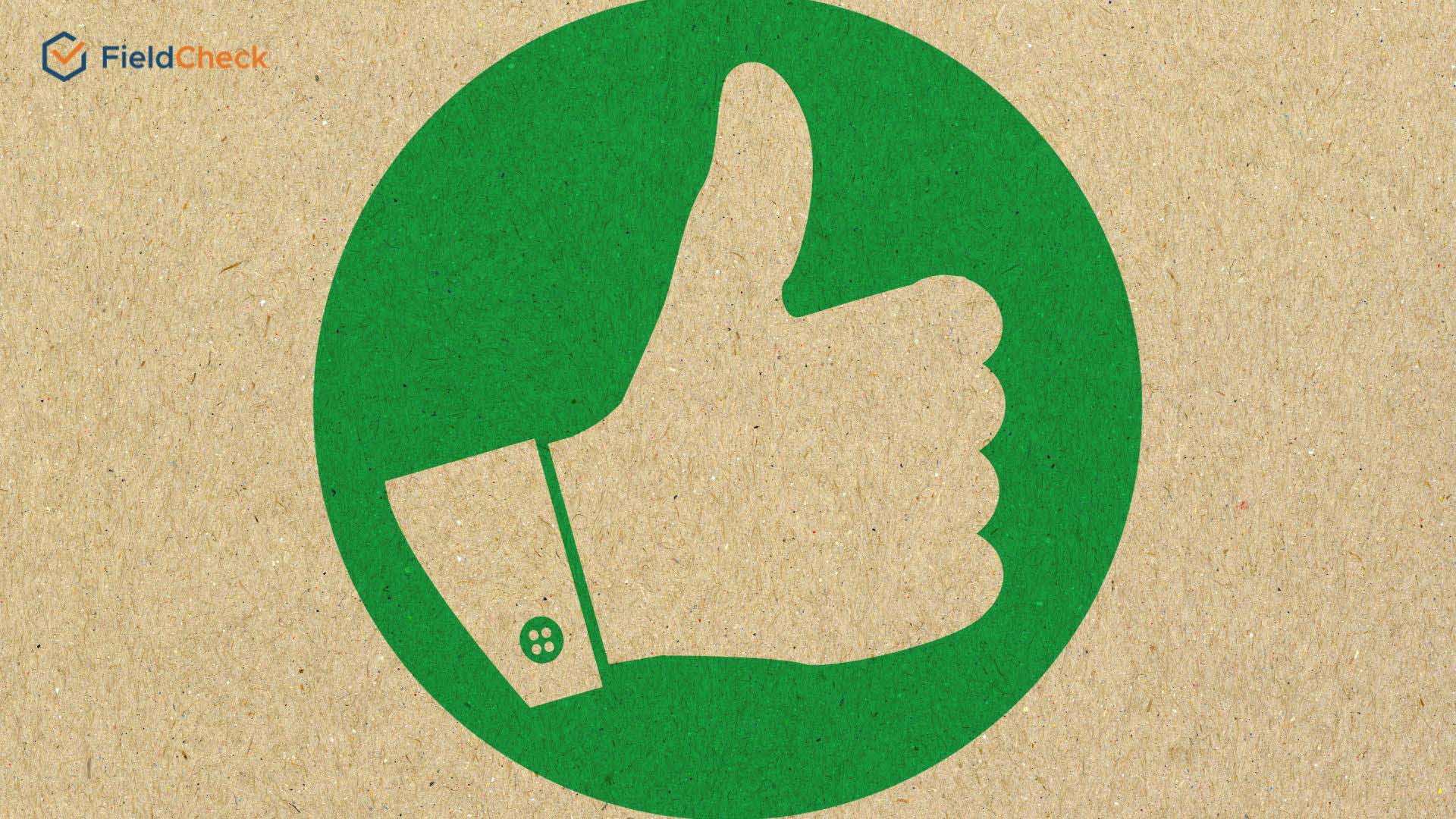 One of the ways to increase sustainability and be environmentally friendly is not to use too much paper. For example, you can turn to digital solutions like softwares when doing store audits.
Employees can use mobile devices to perform their tasks instead of filling out paper forms. By saving the amount of paper used, businesses can increase their sustainability and environmental friendliness.
However, it is important for businesses to still provide services and let customers know about their sustainability efforts. This will help your business create goodwill among consumers.
#3. Communications Between Store Employees and Management
35% of retail employees cannot connect with their organization and colleagues. In a constantly changing environment where employees are not updated with new information, they will not be able to work at their best and will feel overwhelmed.
Failure to keep frontline workers updated with news and updates also prevents them from seeing the broader impact of their work.
Especially when frontline workers can't stay up to date, it's hard for them to understand the importance of their work to the business. According to a recent study, employees today value work that has a clear purpose and goals.
74% of Gen Z employees value purpose more than salary.
When employers neglect to emphasize the positive role of the job position, it will make it more difficult to attract and retain talent due to the competitive nature of the market today.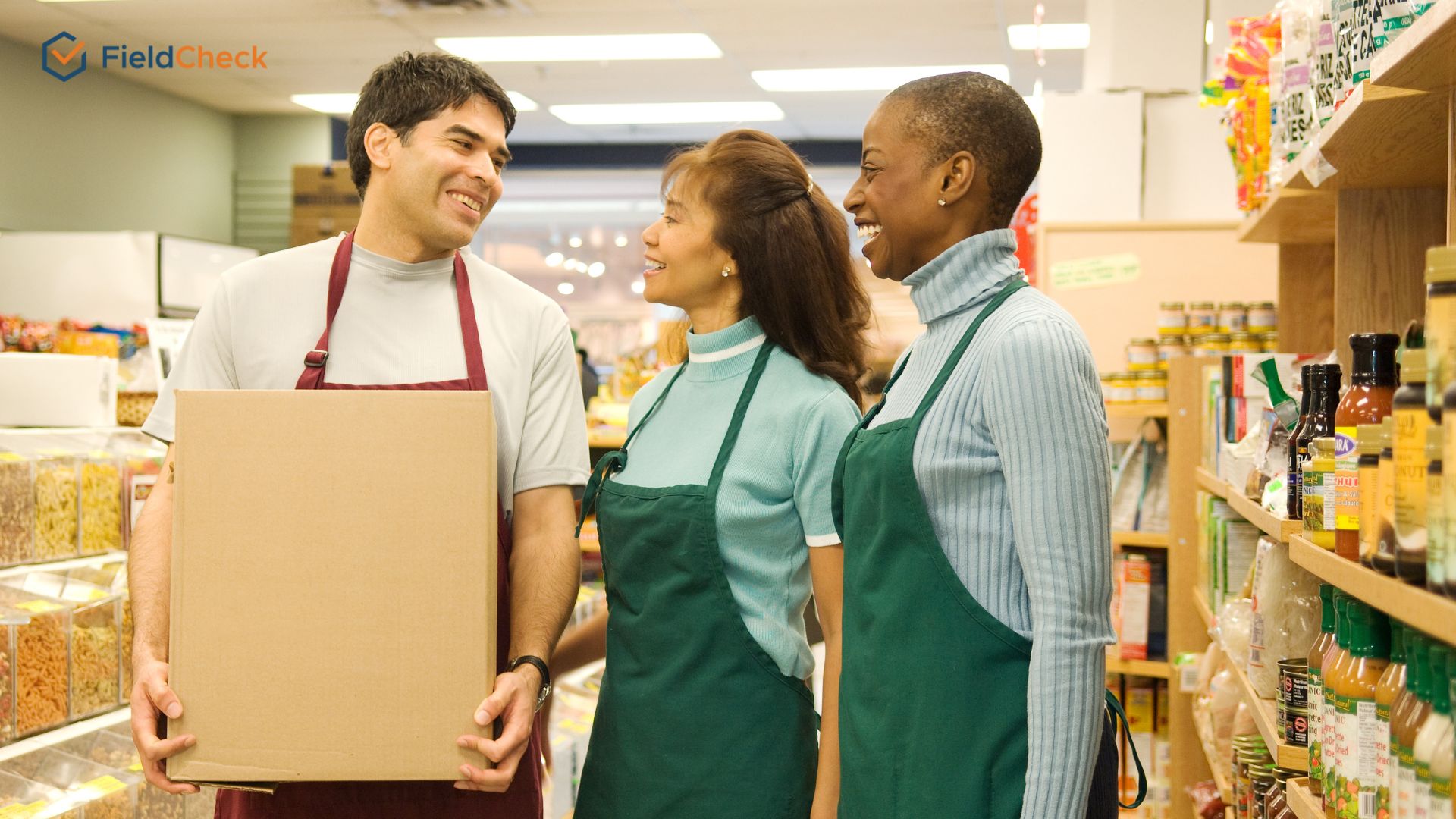 #4. Manual, Repetitive Processes
Reducing staff numbers and detailed work instructions can reduce employee effectiveness. This problem becomes even more difficult when performing in-store audits, reporting store activity, and doing inventory management in the supply chain.
About 73% of employees operating in the market still use paper questionnaires to conduct retail audits. These manual retail operations will easily lead to errors such as incorrect data entry and wasting time and workforce.
When market or store employees are tied up with paperwork, it is hard for them to focus on tasks like better customer service. This means that employees cannot fulfill their job roles, negatively affecting customer journey and a barrier to retaining employees.
With the advancement of science and technology, many SaaS providers have launched technology products such as work management and activity monitoring apps. These solutions often provide the ability to create digital checklists for retail audits, inventory management system, and in-store visual merchandising checks.
FieldCheck is one of the cloud-based SaaS applications supporting store audits, retail management and employee attendance.
By allowing employees to work on mobile devices, the software helps store employees, especially frontline workers, quickly and conveniently perform their tasks.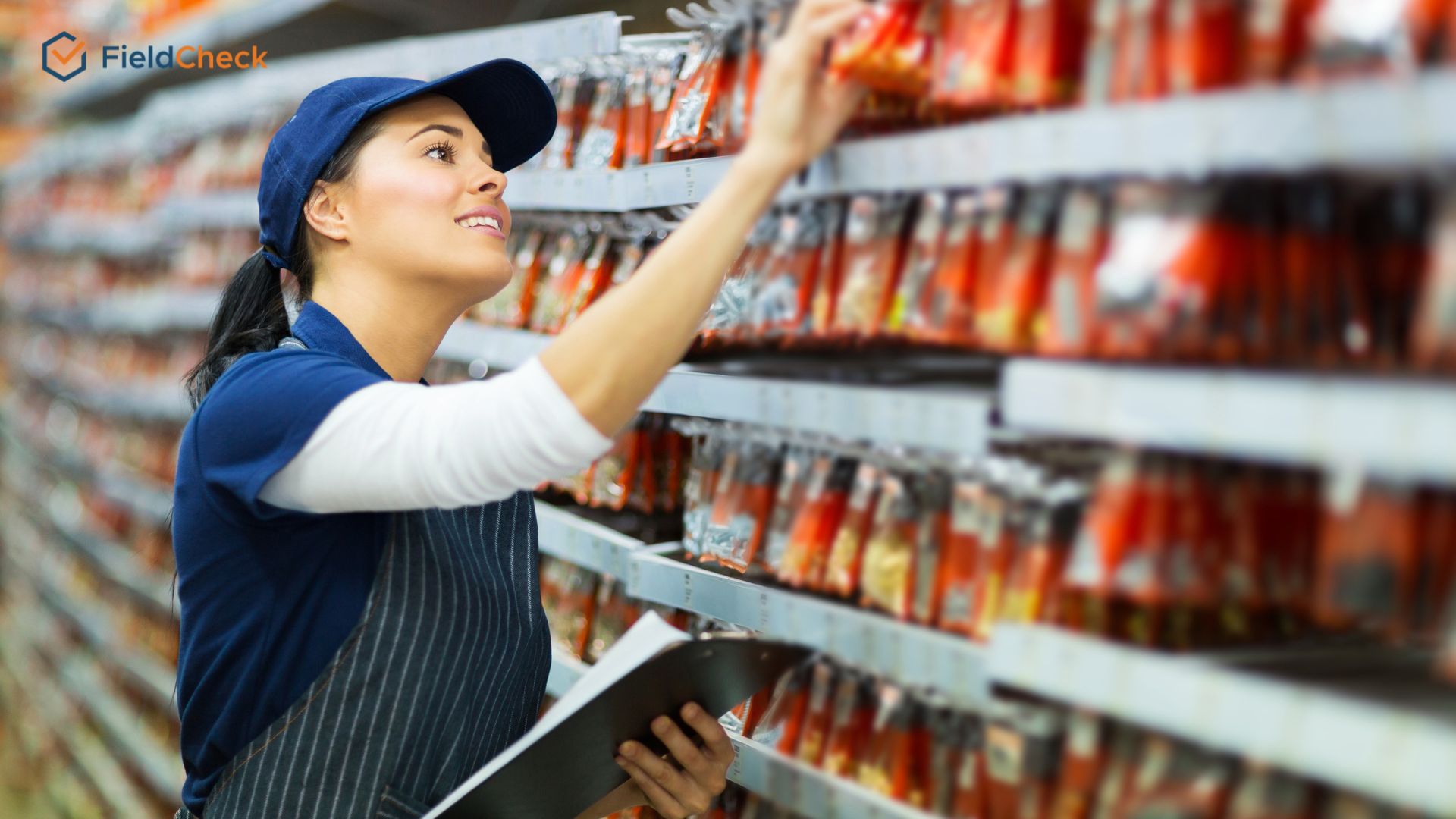 #5. Employee Skill Training To Support Customers Effectively
Today, when customers walk through physical locations or stores, they have probably researched a product online. 83% of shoppers thought they knew more than their store associates in 2017, and this proportion will only increase as lockdowns force more retail purchases online.
To support customers with advanced product knowledge, store teams need effective training and information at their fingertips. Currently, customers walk into the physical stores to experience the product.
Generally, 83% of customers will think they know more than the staff in multiple retail locations (According to a report in 2017). To increase customer support rates when searching for products, store staff and sales representatives are better trained in sales skills and providing information for customers.
In reality, however, only about 37% of in-store employees in the retail market are properly trained in door-to-door sales and customer service skills, according to a recent study.
Most retailers today are still not too focused on training their employees. This leads to the fact that most of the staff at the physical stores, or even the frontline staff, still do not have enough knowledge to advise and support customers.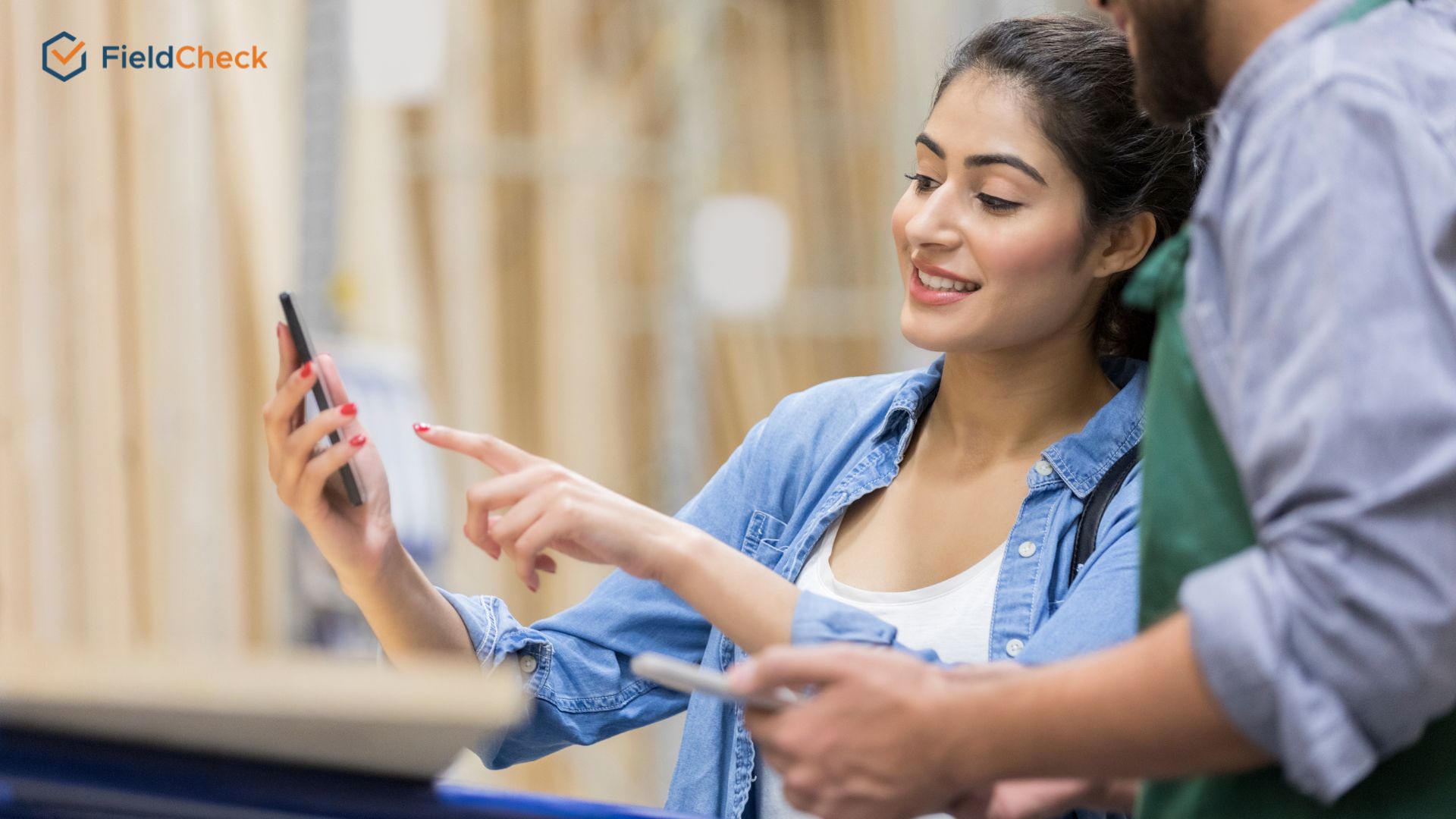 #6. Employee Retention
One of the other big challenges for retail businesses is increasing talent retention. The turnover rate in the retail industry is the highest. The causes come from many reasons, including lack of training, clear career direction, employee motivation and boring, repetitive work.
Businesses can set up work modes such as employee promotions, create sales goals, organize team events, etc. In addition, one of the effective ways to retain employees is to create a career plan so that employees have a clear job direction.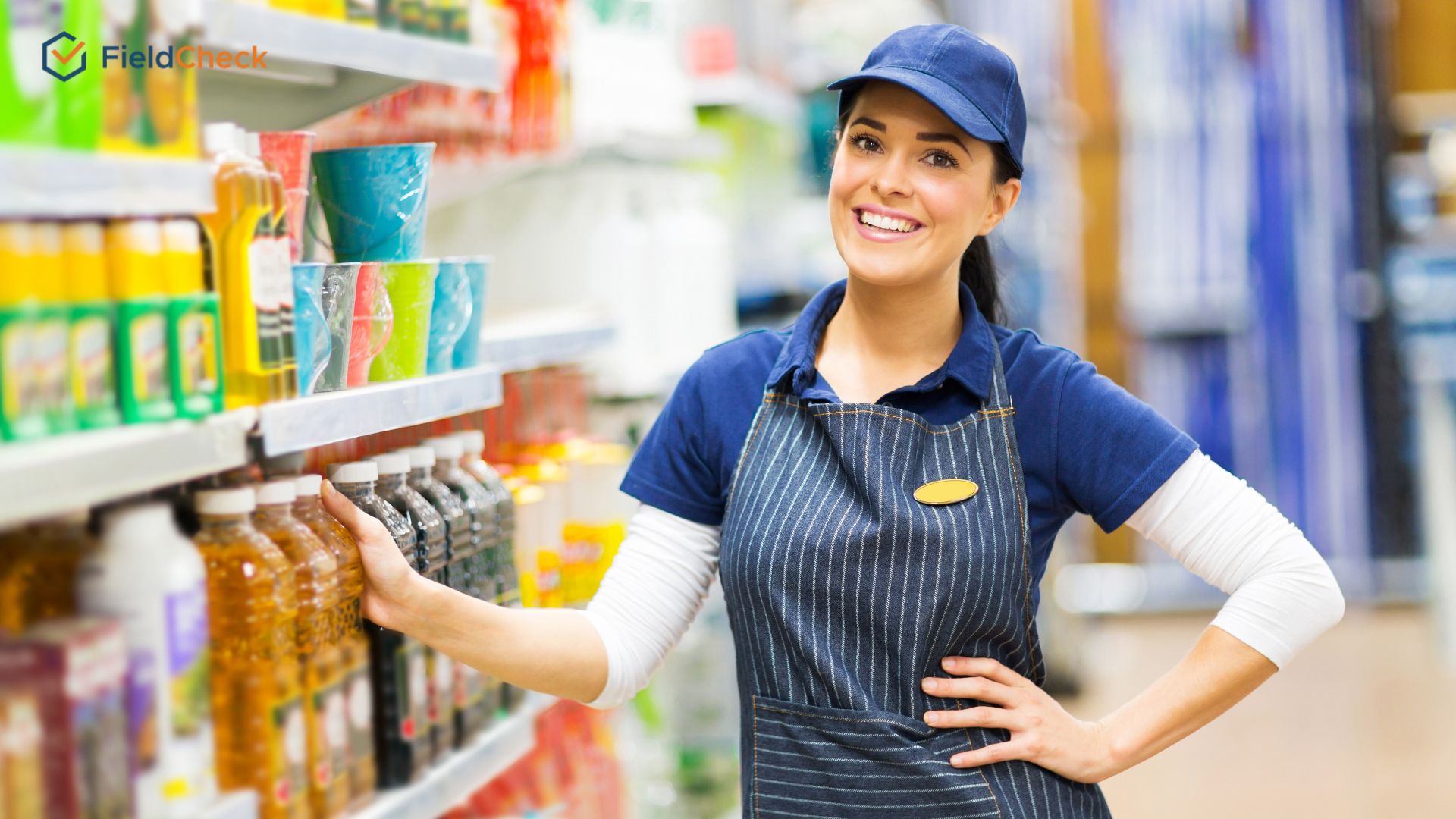 Wrapping Up
Above are the 6 biggest challenges for retail store operations in 2023. In short, to maximize work efficiency and cut costs, businesses need to increase the personalization of customer experiences, set up employee skills training plans, automate processes, and improve business sustainability.
One of the ways to help solve these problems is to use technological solutions. SaaS software is now being applied more and more widely thanks to its high-tech applicability without coding, saving the cost of building internal technology infrastructure for businesses.
FieldCheck was built to provide useful features that make retail operations easier and more convenient. With our solution, you can create checklists, work assignments, audits, audits statistical analyses based on data without any hindrance.
Besides, setting up a display plan for the store layout becomes easier with FieldCheck. If you want our digital solution, contact us for a free demo!
Learn how FieldCheck can assist your business today