Retail auditing is considered a complete method to help managers manage their business better. That said, the question is how to do auditing in the best way, especially in the current digital age. Find out with FieldCheck in the following content.
What Is Retail Auditing And Its Benefits?
Regarding retail audit meaning, it is an essential way for brands and retailers to optimize brand's performance across their entire network.
This concept refers to the collection of critical data related to product, sales, merchandising, compliance, pricing in store location, store audit conditions, direct and indirect competitors information, and many other factors that contribute to retail sales.
A brand can conduct retail audits to ensure its products and retail operations are consistent in its retail stores and retail partners, ensuring full compliance with brand, sales, and regulatory standards, pricing and product display.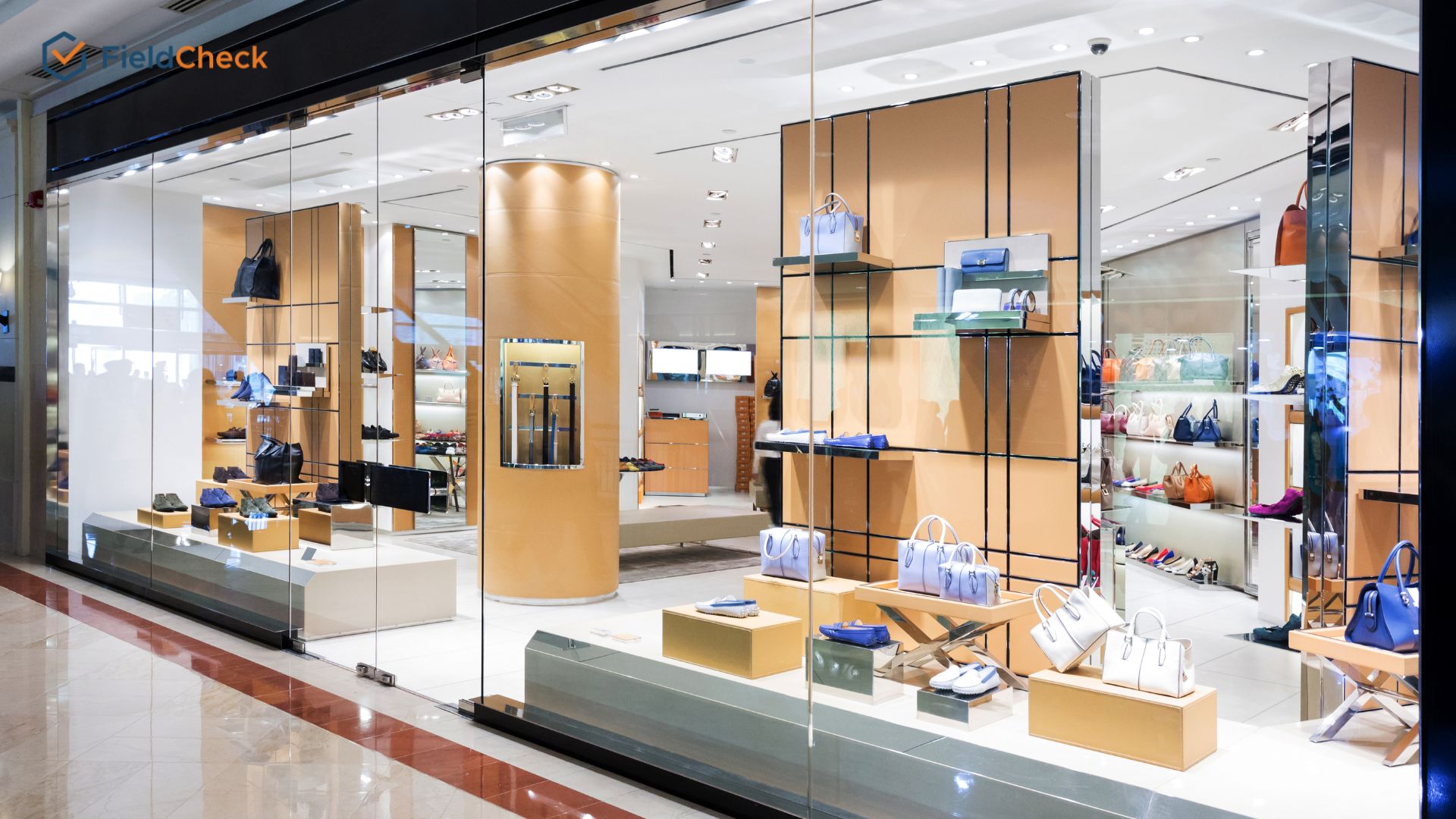 Retail auditing is an indispensable process for retailers
Store audits aim to provide a clearer idea of which products and brands are generating revenue, and to measure inventory requirements, store appearance, and performance of staff.
A comprehensive retail audit can capture key data points that affect retail success. It is worth mentioning that retail audits do not necessarily collect data. Quality audits capture the right data – retail intelligence that is directly relevant to a particular brand or retail business.
The goal of the audit is to turn this relevant retail data into actionable retail insights to make informed and confident business decisions.
Key data points obtained in retail audits may include:
Product or brand sales volume

Store conditions

Sales/Display of products

Product pricing

Competitive intelligence

Inventory/Sales Volume/ Stock Levels

Field workers performance

Customer's feedback and loyalty
Why Do You Need To Make It Digital?
An audit's purpose is to convert such valuable retail information into practical retailing facts that lead to secure and measured business decisions.
If your organization uses a smart workforce management application with integrated workplace channels of communication, you'll be able to perform these audits remotely, reducing the expenditure on deploying out crews in person.
Thus, today's retailers are gradually switching to join the digital wave. The reason comes from the benefits that digital solutions bring. Check out the following reasons
#1. Dramatically Reducing Human Errors
A digital store audit solution eliminates the need for paperwork. Traditionally, store audit representatives would visit each location to assess the quality of operations, take notes on paper, then store the documents safely and securely.
Today, however, cloud-based store audits solutions allow them to store product data and store visits on any phone, tablet, or other device. This data is securely stored and is only available to authorized parties.
Not only that, instead of using paper questionnaires, test representatives can choose answers from a list of questions on the phone, also known as a digital checklist.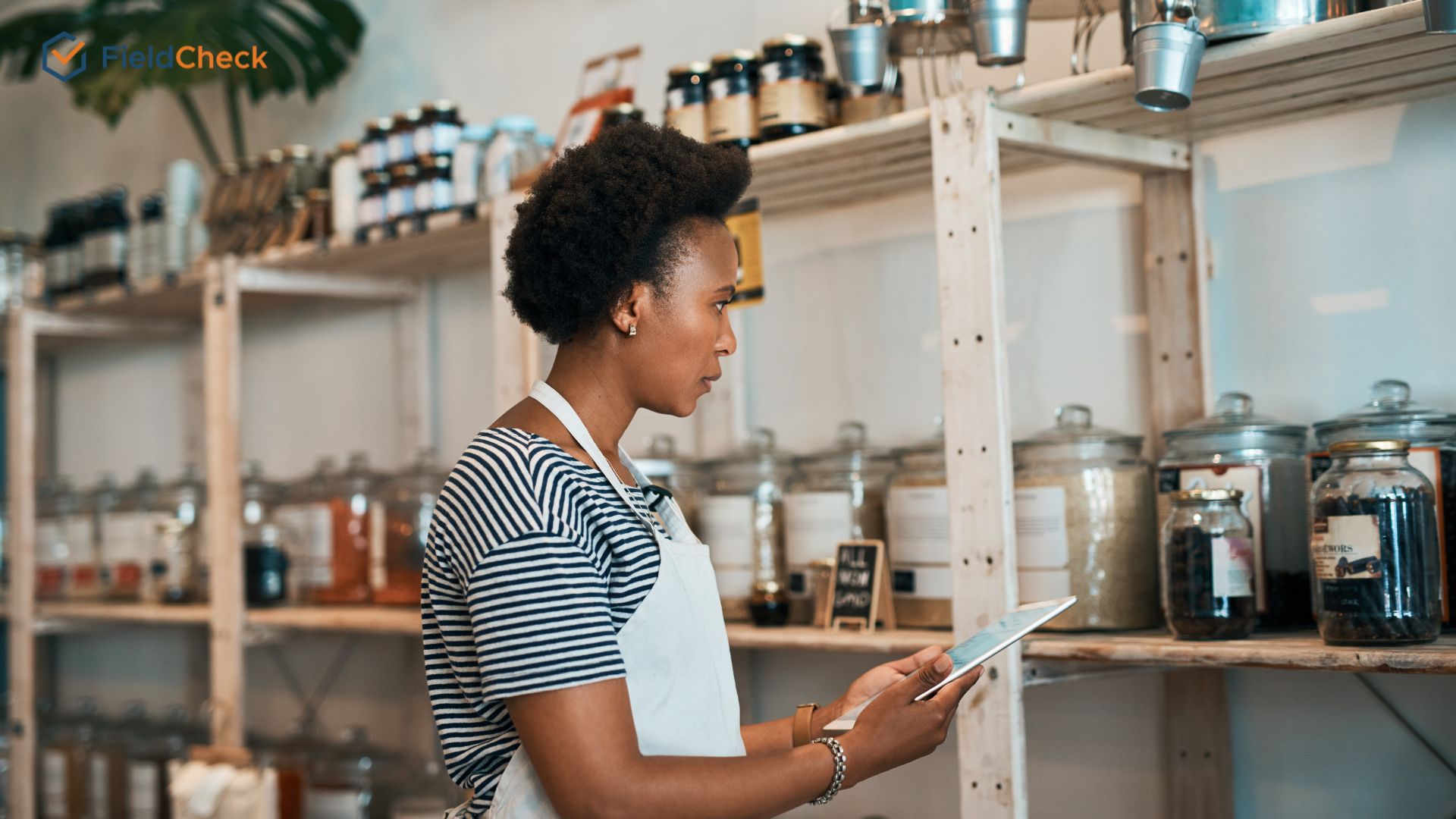 Digitizing retail audits helps reduce human errors
#2. Provide Customizable Audit Forms On Demand
These are customizable digital questionnaire forms in retail audits that allow brands and retailers to tailor data collection and reporting to their specific requirements.
Additionally, it can automatically guide field teams to answer key questions and enter key performance indicators. FieldCheck provides a digital checklist feature that helps store owners create questionnaires on a digital platform easily.
Not only that, flexible customization also helps retailers quickly change the check sheets to suit the business situation.
#3. Provide Real-Time Data for Quick and Timely Decision Making
Perhaps the biggest advantage of digital solutions is speed or real-time auditing. Store and retail market data is collected and instantly aggregated into customized reports that reveal clear insights to improve retail and sales operations.
Accordingly, back-office executives can call up these reports in real time so they can use the information to make informed and effective retail execution decisions.
#4. Provide Reliable Pictures/Videos
There is a saying that "Seeing is believing". Real pictures will bring more value than written records. That's why the best retail audit software should have real-time photo capture.
These photos become clear evidence of the store and product appearance, sales compliance, advertising display compliance, shelf location utilization and other important factors that drive successful retail business.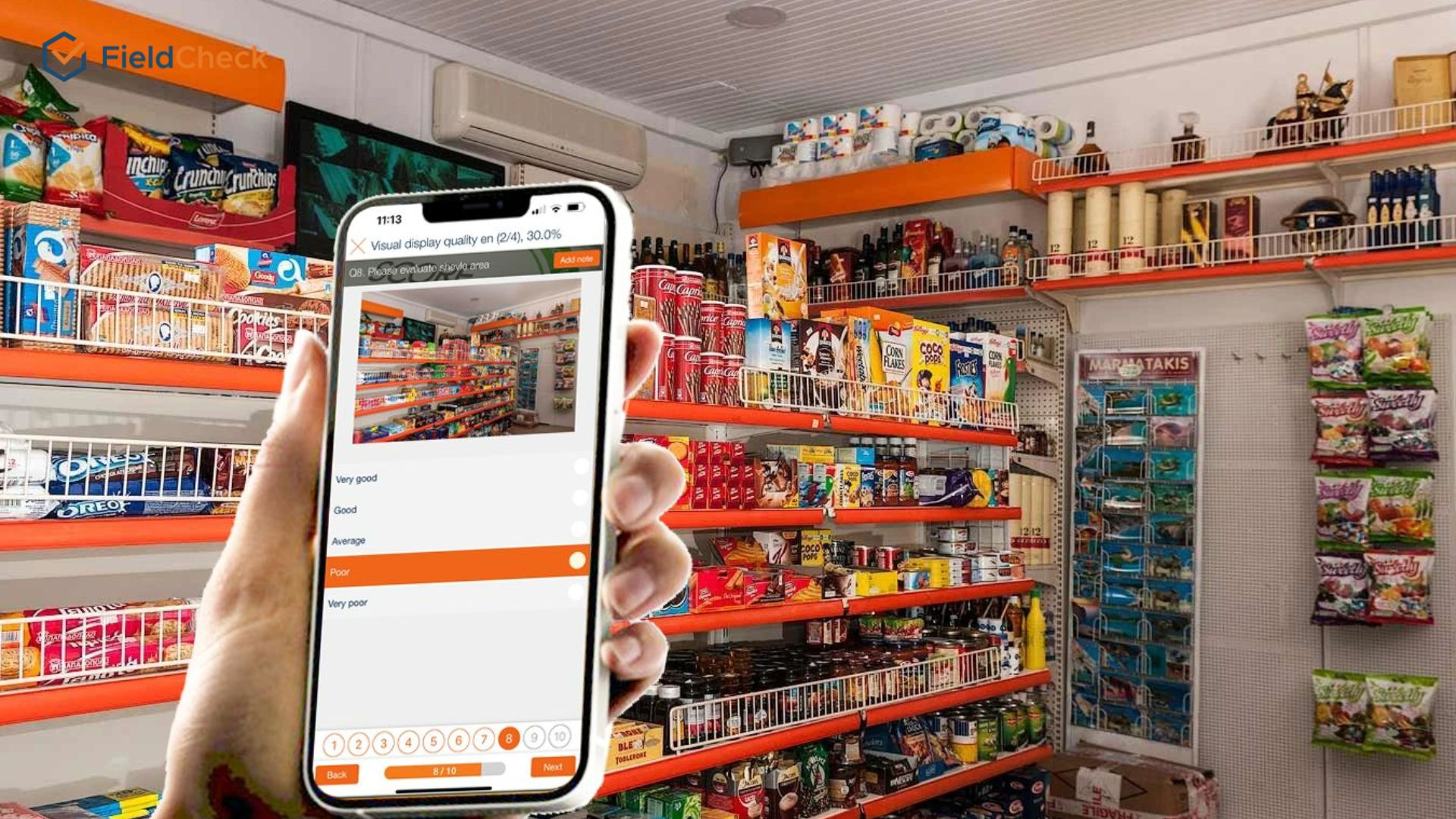 Provide realistic photos and videos
#5. Digitize Data For Easy Storage And Retrieval When Needed
As mentioned in the above section, the collected data is automatically synchronized to the system instead of being stored in papers. This method helps retailers be assured of information security as well as avoid the influence of environmental factors.
For example, managers will be assured of damage caused by heat, humidity or smearing of paper documents.
As the data is stored thanks to cloud computing technology, they can be used anytime, anywhere as long as there is access. In addition, exporting or downloading data also becomes a lot easier.
This method will replace the traditional way of going to the file cabinets, based on the list of statistics to find the necessary information. Using this method will save time searching as well as moving to the storage place.
With just one mobile device, authorized users can access and retrieve data easily and quickly.
#6. Effective Communication Between Departments
Nowadays, most people use smart devices. Retail audit software takes advantage of this to increase communication efficiency between different lines or departments. Whether they are managers in the back office or field staff working in stores, they can communicate conveniently by phone.
The solution allows users to exchange, report problems, and receive work-related information right on the system without using any other messaging or emailing software.
As you can see, when all operations can be performed on the same software, employees and management levels will perform their tasks more easily and conveniently. Not to mention, the workflow can be enhanced and become smoother and more seamless.
#7. Manage Employee Routes And Check Employee Progress Easily
Comprehensive store audits solutions, such as FieldCheck - the leading retail audit management software, feature staff location tracking to ensure field crews are fully compliant with visits to assigned stores.
The software tracks their progress throughout the day to make sure employees are working at the right place, at the right time, and collecting the right kind of data.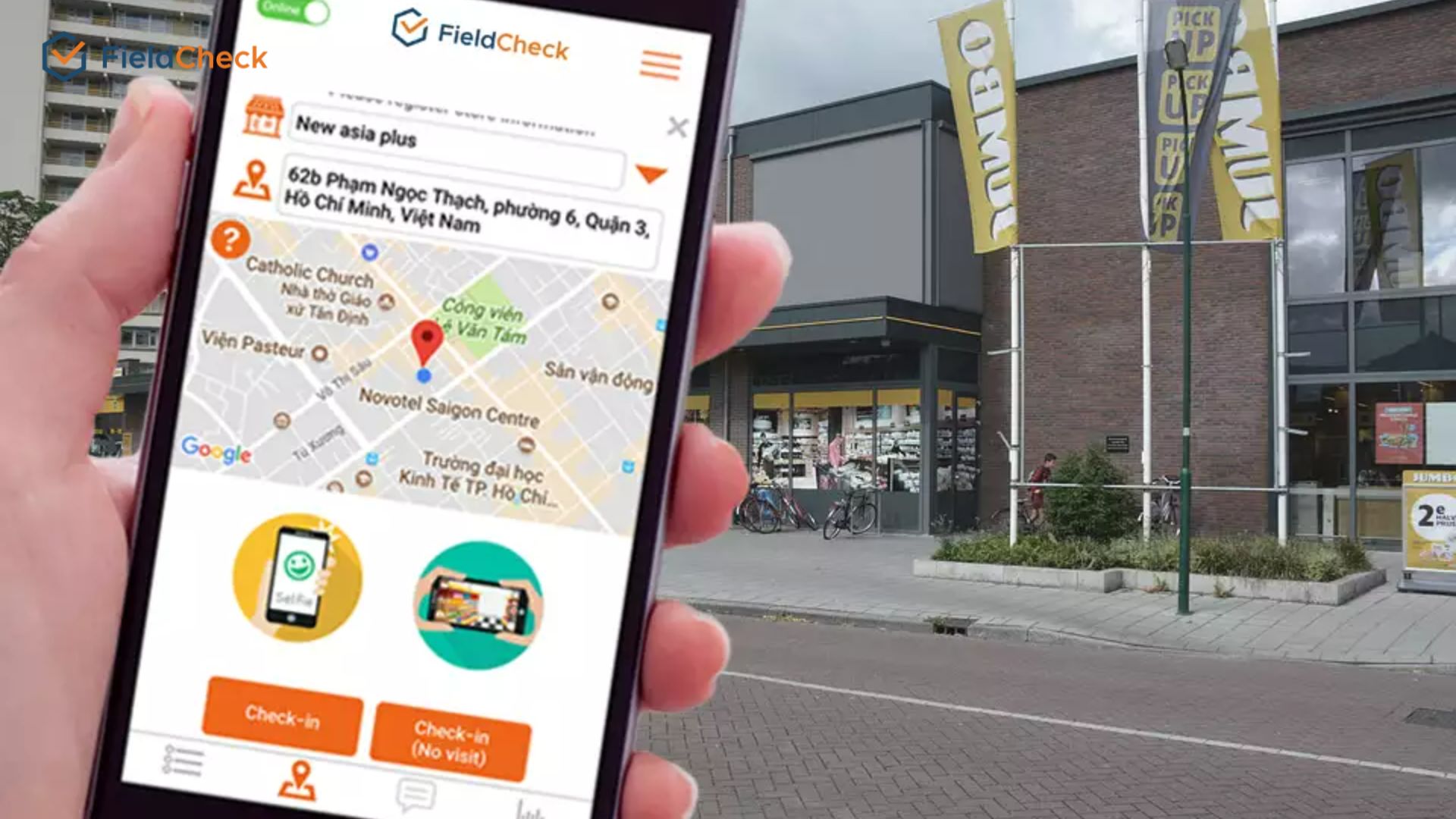 Effective field force route management
Comprehensive Retail Audits Process
Below are a few steps to find out how audit is done in every aspect of a store and help you get a strong retail operation. Let's keep reading!
#1. Plan For Your Audit Schedule
Take the right time to conduct an audit of your store. Ideal times are before the store opens and after it closes. You can even do an audit during times when the store is quiet, like mid-morning or early afternoon. This depends on when your store is open on weekdays and weekends.
When scheduling a time for your store audit, there are various aspects to consider. Well-organized processes may just require annual or quarterly auditing, whereas new or sophisticated processes may require monthly, if not weekly retail audits.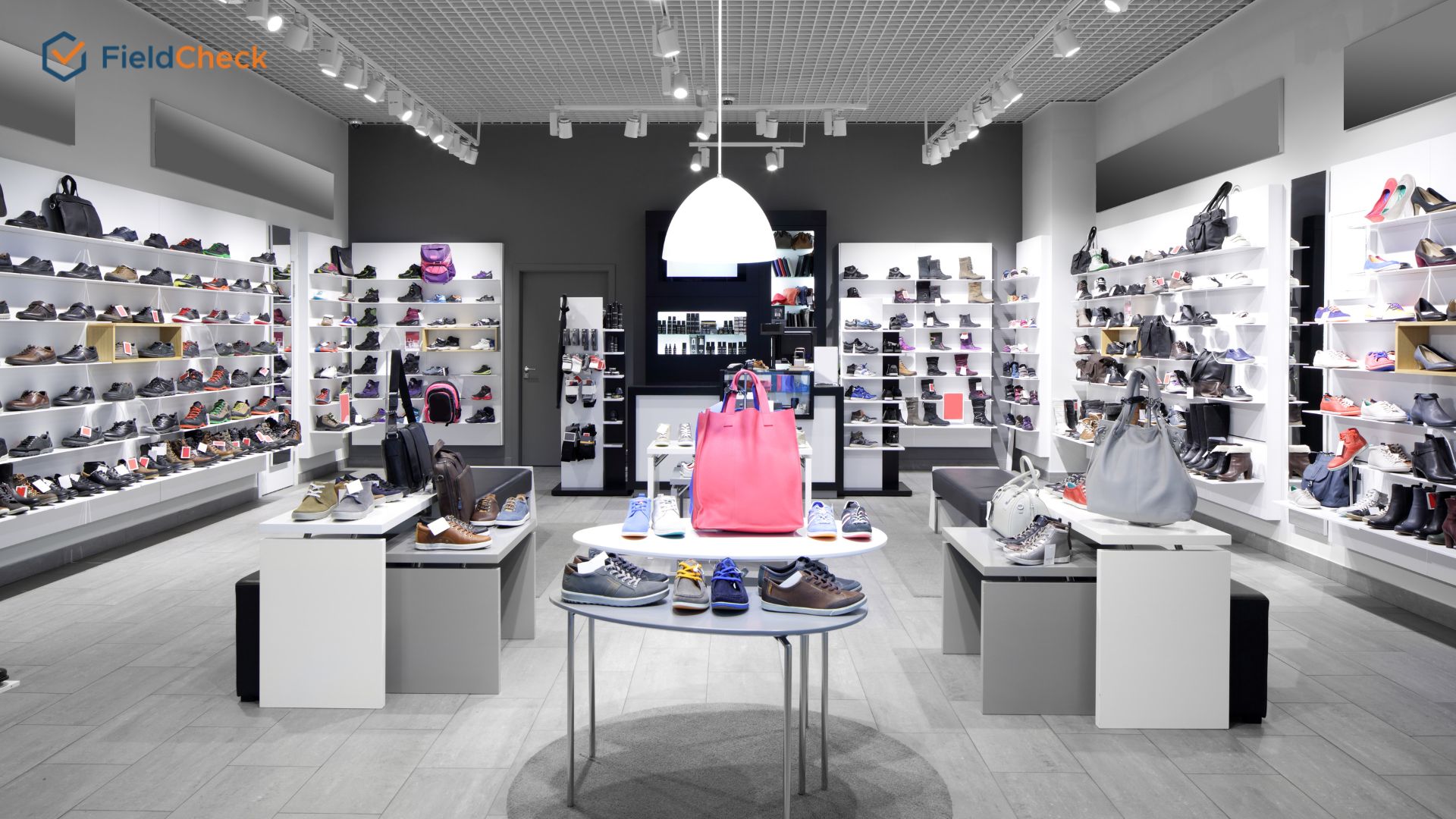 Ideal times to do store audits are before opening and closing time
#2. Set Specific And Attainable Goals
You need to determine what type of retail audit you will be doing and make a list of things to check and evaluate in the store. Some of the types of audits that can come are operational audits, marketing audit, visual merchandising audit, or store safety audit reviews.
A list of survey questions and checklist items will guide you through the audit process and save you a lot of time. You can easily mark complete to remove those items from the list, and know which items are checked and which are not completed.
For example, when assessing your store's safety, you'll have to consider potential electrical, water, and fire alarms by inspecting and noting if there are any potentially hazardous devices. dangerous for the store.
The goal of this inspection is to eliminate the risk of fire, explosion, damage to equipment in the store and plan for timely repairs to ensure the best possible safe environment for all. everyone. Therefore, having clear audit goals from the beginning will help you focus on the problem and produce the expected results. And it should be noted that each type of audit will have different goals and results.
#3. Make A List of What Needs To Be Changed
As you go through the process of checking each item on your list, be sure to take note of the areas that need to be improved or changed (if any). This makes it easy to make a list of actions and next steps that need to be taken to fix the situation.
Take for example when you are doing an audit of visual sales. If you find that some items at the end of the corner of the store are not selling well, you need to make a note to move the products closer to the door or to conduct changes in store displays to make the product more attractive and prominent.
Taking notes if changes are needed
#4. Distribute Tasks to Retailer Team Members
Once you have identified the problems that need to be solved at the store, it is time to report them to the manager and those responsible for the proper assignment of tasks. How you assign the task is up to you.
The store audit is also a useful training opportunity for new employees. And if the limited time is not enough for you to challenge the staff, at this time, the more experienced members will be suitable to perform these tasks and complete them quickly and with less errors.
In this case, the technology of managing the tasks of the retail store has many uses and can be highly effective in handling the work.
The adoption of systems and software into the retail market audit process allows all stakeholders to see what needs to be done, track task progress to know if the work is completed, and receive continuous feedback if changes occur. As a result, stores can achieve better operational and sales compliance.
#5. Do Follow-Up And Give Helpful Feedback
After a certain time is allowed for employees to complete assigned tasks, you need to monitor and check to make sure the necessary changes are made and the planned improvements have been implemented.
If the condition of your store still doesn't improve after the store has been audited, your in-store team may need some suggestions from you to make it better.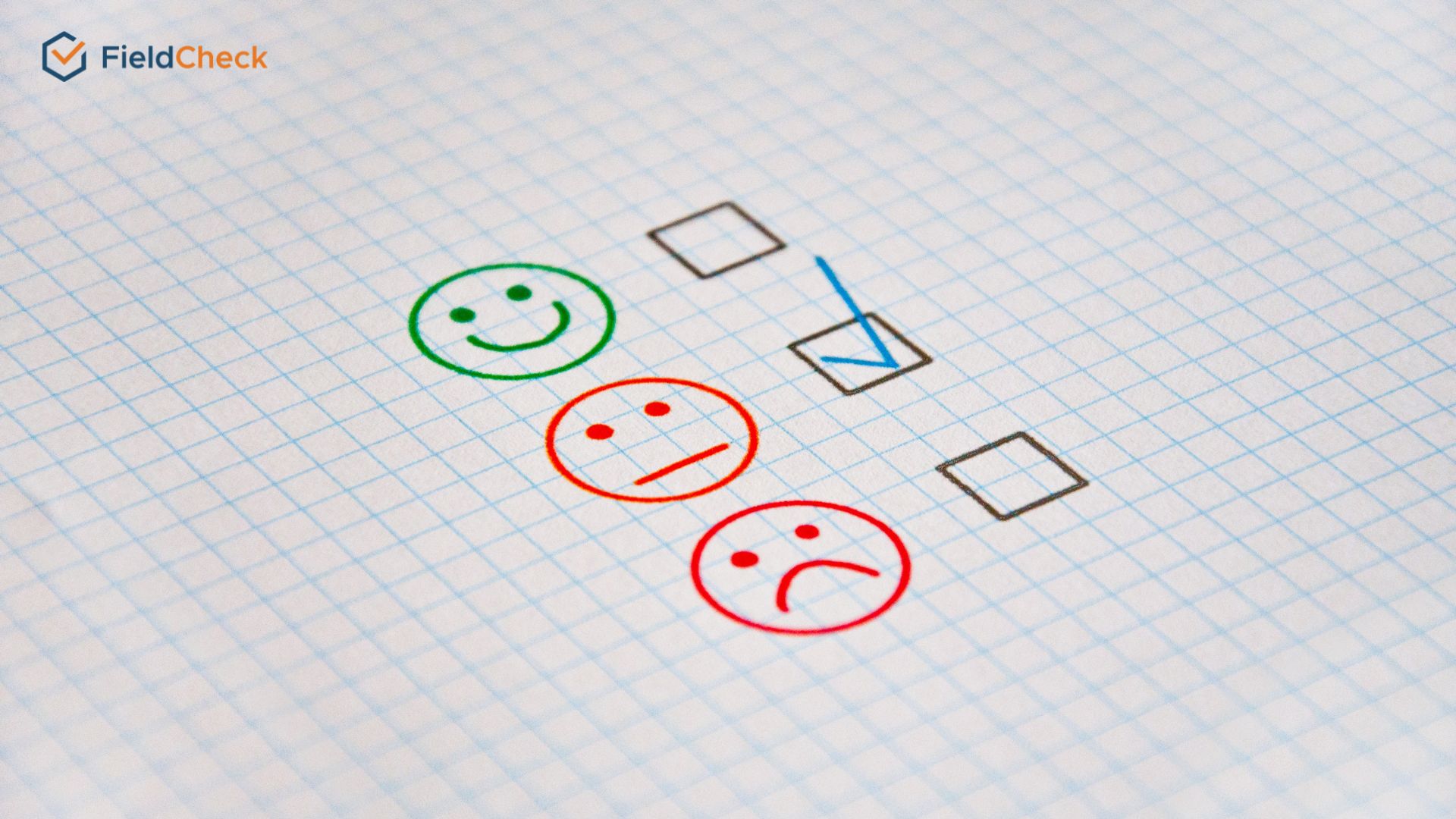 Do follow-up and give helpful feedback
Conclusion
We have provided some concise and inclusive information above to help you understand better about retail auditing with the importance and clear benefits that a good audit plan can bring up.
Knowing how to conduct auditing is also very necessary to improve your stores regardless of their size. If you need efficient support for a well-established chain store, FieldCheck solutions make it simpler to conduct a compliance assessment via mobile devices.
Do not hesitate to contact us and get a free demo for experiencing our digital checklist on your hands.
Learn how FieldCheck can assist your business today