Visual retail merchandising is one of the critical business factors among retailers. This element is considered as a tool to gain customers' attraction while boosting sales.
That said, it is not easy to implement an effective merchandising strategy. It requires thoughtful preparation and planning, along with a closely-tracking method to monitor the compliance of visual merchandising at stores.
For better visual merchandising management, check out the visual merchandising guide below.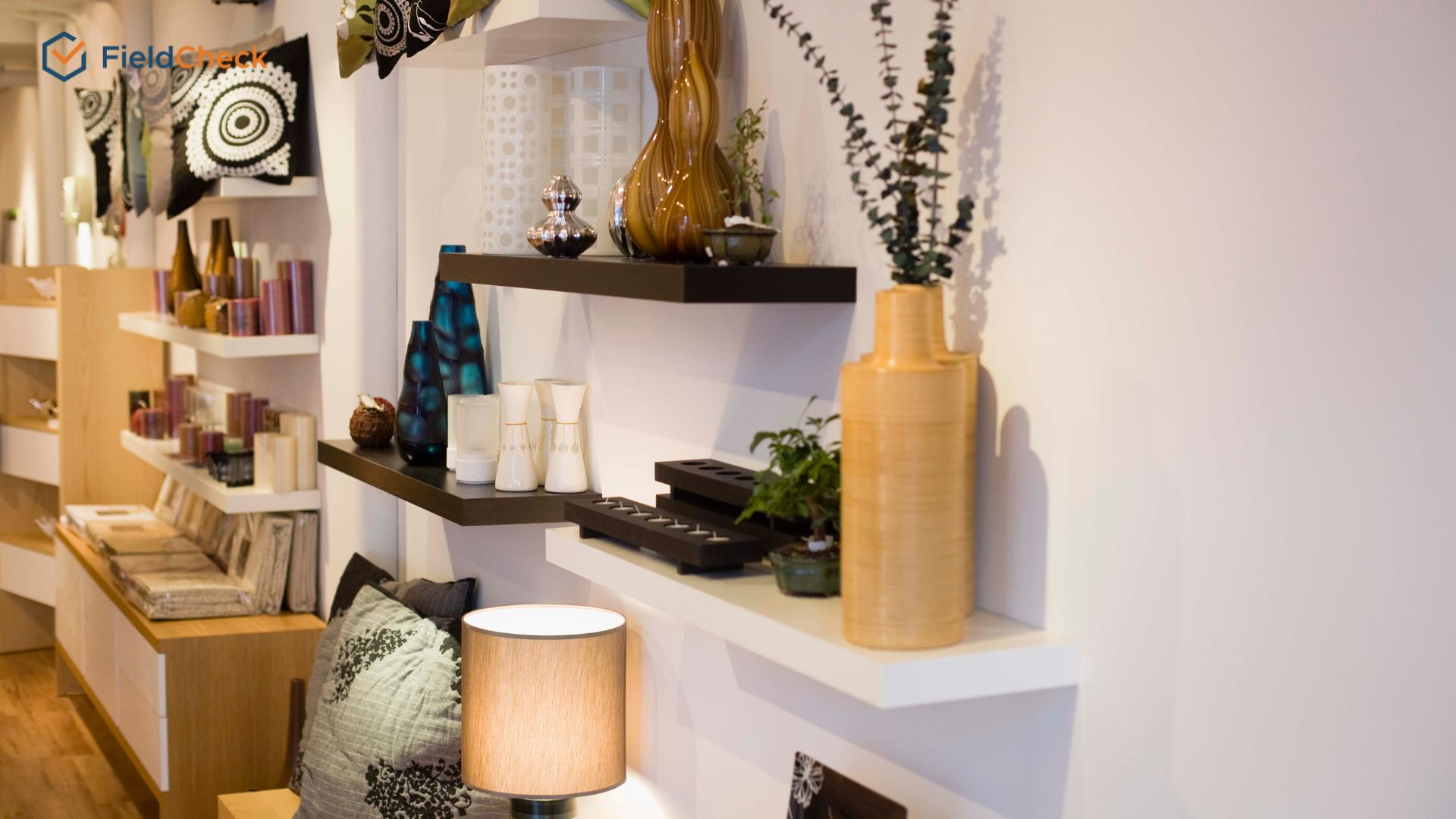 Visual merchandising requires thoughtful preparation and planning
What is Visual Retail Merchandising?
Anyone who has ever stepped into a retail store finds selling in action intuitive. Visual merchandising is a marketing method that uses floor plans, colors, lighting, screens, technology, and other elements to capture customers' attention. Its ultimate aim is to use the retail space to generate more revenue.
When running a chain store business, one of the important factors that help attract customers' attention and increase sales is store display or visual merchandising. This is also considered one of the effective marketing methods for many retail businesses today.
Visual merchandising combines marketing principles, retail operations knowledge, and creativity when using the space and layout of the stores. Displaying products is also seen as a method to help push inventory positively.
The work related to the store display includes:
Display in the store

Outside or window display

Interactive display

Shelves

Display sales

Posters

Price

Seasonal advertising/display

Mannequin styling
Visual Merchandising Dos and Don'ts
Making a unique visual merchandising plan is indeed your sales strategy goal. However, if you want your customers to remember your brand, here are some do's and don'ts.
Check-in continuously when implementing a new display plan. The job of a showcase includes placing products where they are needed and many other issues. Periodic inspections will help ensure compliance with store displays.
Research your visual merchandising strategy

carefully before proceeding. The implementation of the first showcase strategy will require a lot of time and money.

Before jumping into any investment that does not bring the expected ROI, check 1-2 locations before deciding to implement the display plan for the entire storage system.

Do not pay too much attention to the external image. If you want to grab your customers' attention, don't let them suffocate with your display. Using too many colors and textures can distract customers from your promotional goals.
Do not give too much information. Instead of inserting a lot of text into a display or sign, try using simple messages by pointing out the important features your customers want to notice.

You can make passing customers see your products, visit the store and decide whether to buy or not depending on how you implement your plan to display your products.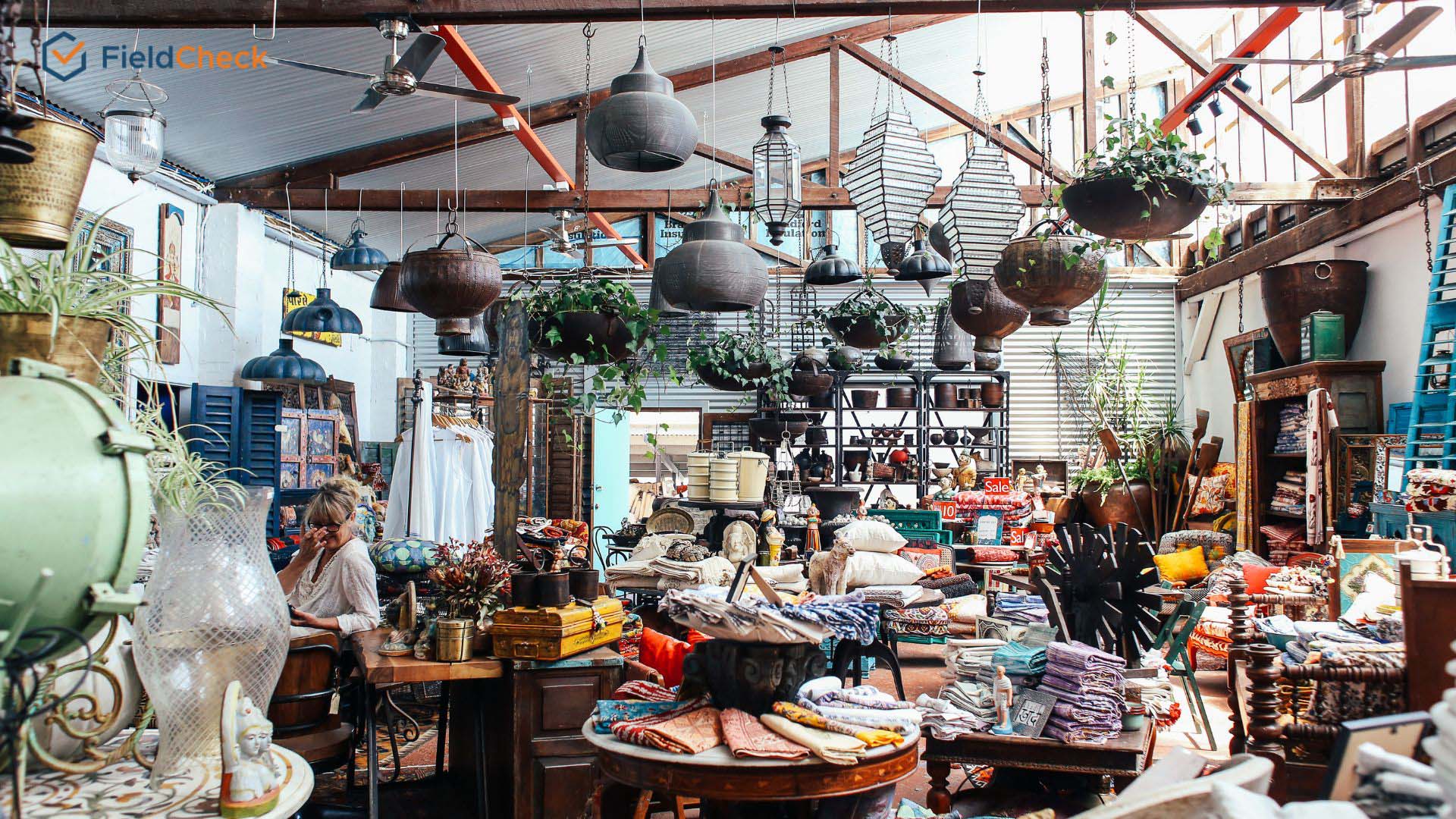 Making a unique visual merchandising plan is indeed your sales strategy goal
How To Measure VM Strategies
Like the step of setting up the visual merchandising items, it's equally critical to follow the standards of retail teams. All discrepancies might cause a poor shopping experience for the visitors who badly reflect on the brand.
It is slightly tricky to communicate visual standards through non-visual means like texts. It is challenging to suggest visual merchandising items like colors, layouts, and music via words. It surely takes much effort to articulate this to frontline teams across the chain stores clearly.
Not to mention, there is no guarantee that 100% of the workforce can understand and conduct the merchandising standards consistently.
According to research by Bindy, up to 60% of promotional displays are executed improperly. Despite spending months improving the merchandising display, there is no big improvement recorded.
In that case, creating a visual merchandising checklist and doing store audits to check the compliance of merchandising to make sure the adherence of the store can increase the sales by up to 193%.
Every merchandising standard is better followed by a merchandising audit process. On top of that, the standards are frequently updated according to topical events and seasonality.
It is surely a big burden for brands and visual merchandisers to repeat the process of drafting the latest VM items, then communicate to store teams and track their adherence.
Many businesses that undertake the process regularly utilizing outdated methods are risking profit losses, consumer loyalty, and failing to take on the likes of other competitors who keep updated technologically to oversee the process.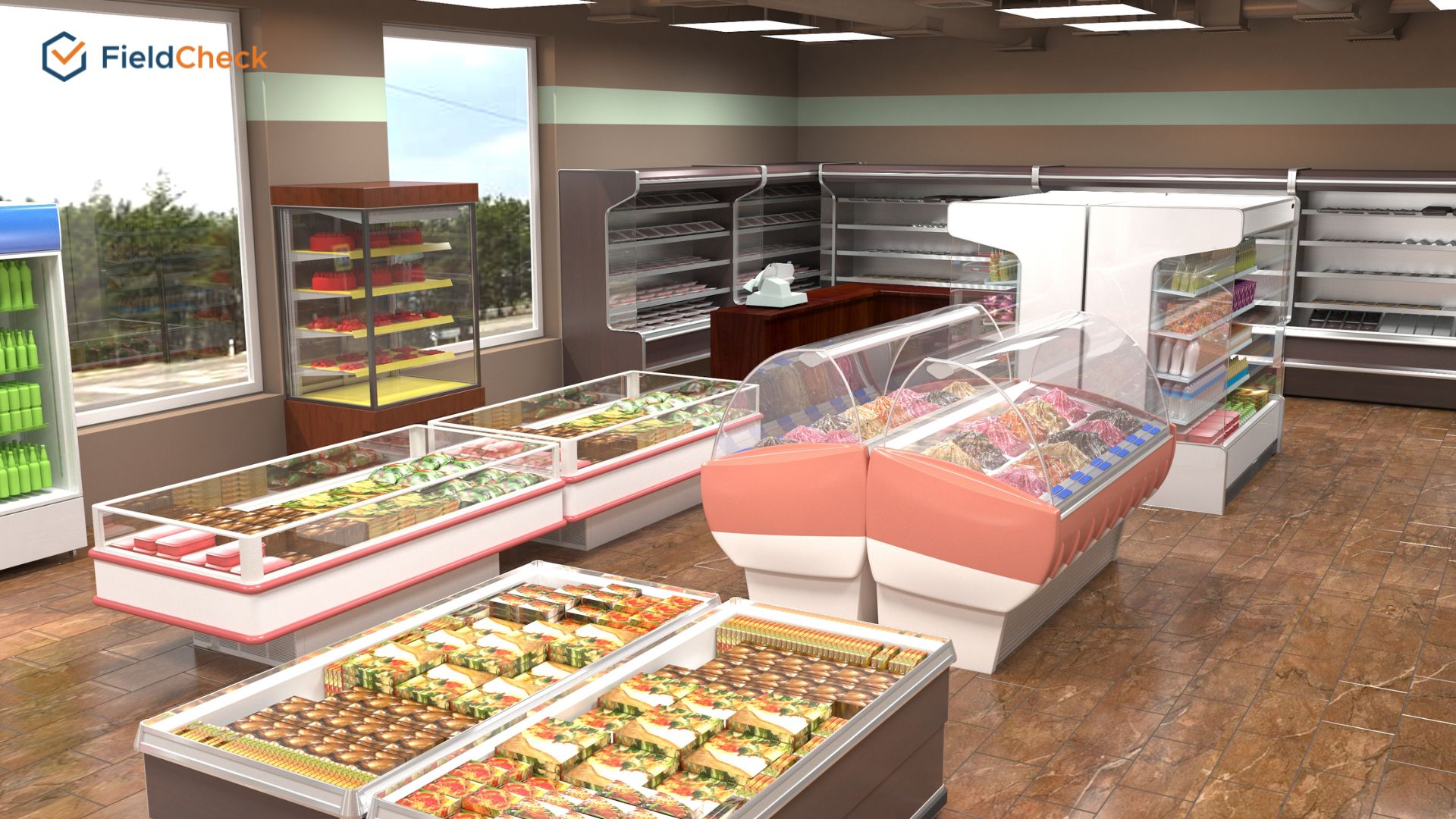 Every merchandising standard is better followed by a merchandising audit process
Below is how modern stores evolve their merchandising management solution
Stage 1: Auditors or supervisors arrive at stores and review the compliance of actual layouts with standardized planograms.
Stage 2: Store layouts are photographed by store teams, and the auditors remotely evaluate the quality of planogram execution from the photos. Communications and information exchange are conducted utilizing services such as cloud storage – Microsoft OneDrive, Box, Dropbox, Google Drive, Messenger, etc.
Stage 3: Store layouts are photographed by store teams, and the auditors evaluate the quality of photo execution remotely. Yet, the communications and information exchange are conducted via a specialized system like FieldCheck.
It is easy to see that most of today's stores are in stages 1 and 2. While those in stage 1 are almost all small-sized companies or start-ups as they cannot afford the high technology with much high costs when the cost for labor is quite low.
They compromise the highest quality for the reduction of expenditure. Meanwhile, those in stage 2 notice the importance of technology application in the management of visual merchandising.
That's why they try to introduce some tech-backed methods in the process, aiming to maximize the performance and the quality of the work. That said, since these businesses work with the traditional method in stage 1 for a while, it is challenging to alter the whole process.
That's why they can only partially apply the tech-backed method in managing visual merchandising standards.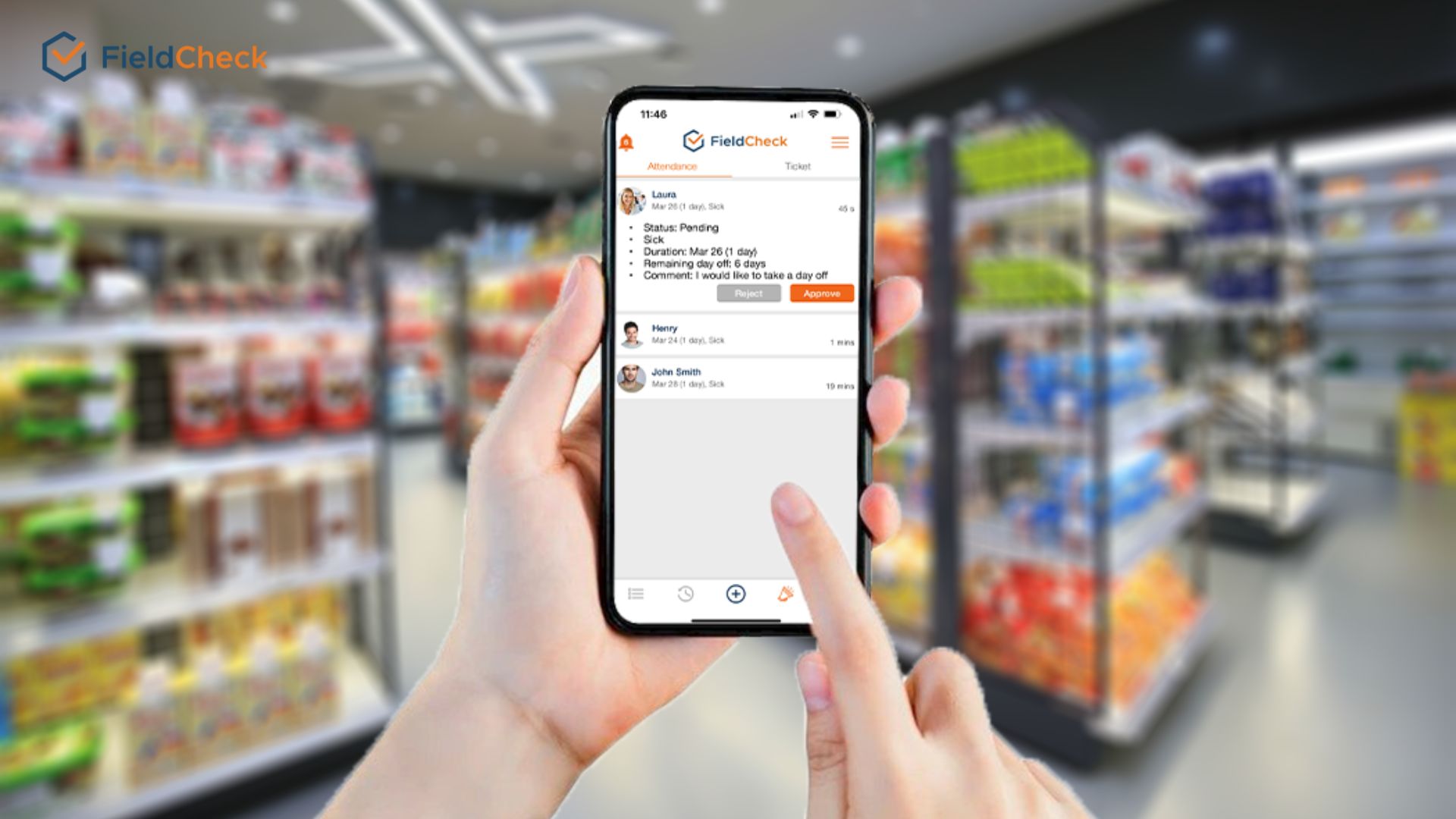 It is best to apply technology in display management
Among the three stages mentioned above, businesses in stage 3 seem to have a seamless process in managing VM as all merchandising-related tasks are executed in one app only, even the communications and information exchange - no need for messaging apps or other services used in stage 2.
To better grasp the differences between stage 2 and stage 3, let's look at the comparison table below.
Criteria

Stage 2

Stage 3

Automated process

No

Partial

Notifications

No

The task is automatically notified to complete. It's possible to set up which notification is sent to which staff

Task planning

Manually performed by frontline teams at each store of the retail network using third-party softwares like calendars, messengers, and mails, etc.

Automatically performed by the system.

Time and cost

Significant

(Take photos, adjust them to required size and format, create an archive and upload it on internal storage, etc.)

Minimize

Photo is taken in a mobile app and is automatically uploaded on the cloud storage in desired size and format.

Data authenticity

No

(Store teams may provide photos taken at another time.)

There is functionality to prohibit photo attachment from the smartphone's gallery. Store teams are obliged to take photos while completing the photo reports

Communications and information exchange

Communication can take place via different channels (messengers, mail, phone)

All communication is done in a single system. No additional tools are required

Data storage

On a smartphone or personal computer

In the cloud storage with the ability to download photo reports for any period in a structured format

Efficiency

Low

(Information, communications, data can be lost when acquired through different channels.)

High

(Data and files exchange, communication, and collaboration are done in a single ecosystem.)
6 Creative Examples Of Visual Retail Merchandising
A successful visual merchandising campaign in retail can lead to a higher number of shopping buyers and increase store sales. In particular, eye-catching product and window displays will attract potential customers to the store and stimulate the consumer desire to purchase more items thanks to a well-organized store layout.
To help you devise a good plan for visual retail merchandising, here are some of the ingenious ideas with corresponding visual merchandising examples we've collected for your inspiration.
Incorporate Art
Using images and artwork in visual merchandising will make customers feel more interested during their shopping process in your store. You will also attract a large number of customers if you know how to turn your store into an artistic space and provide them with artistic and entertaining experiences.
In addition, integrating art into product packaging, packaging design or arranging them in a unique way is also among the ways to impress shoppers and make images of the brand imprinted in their mind.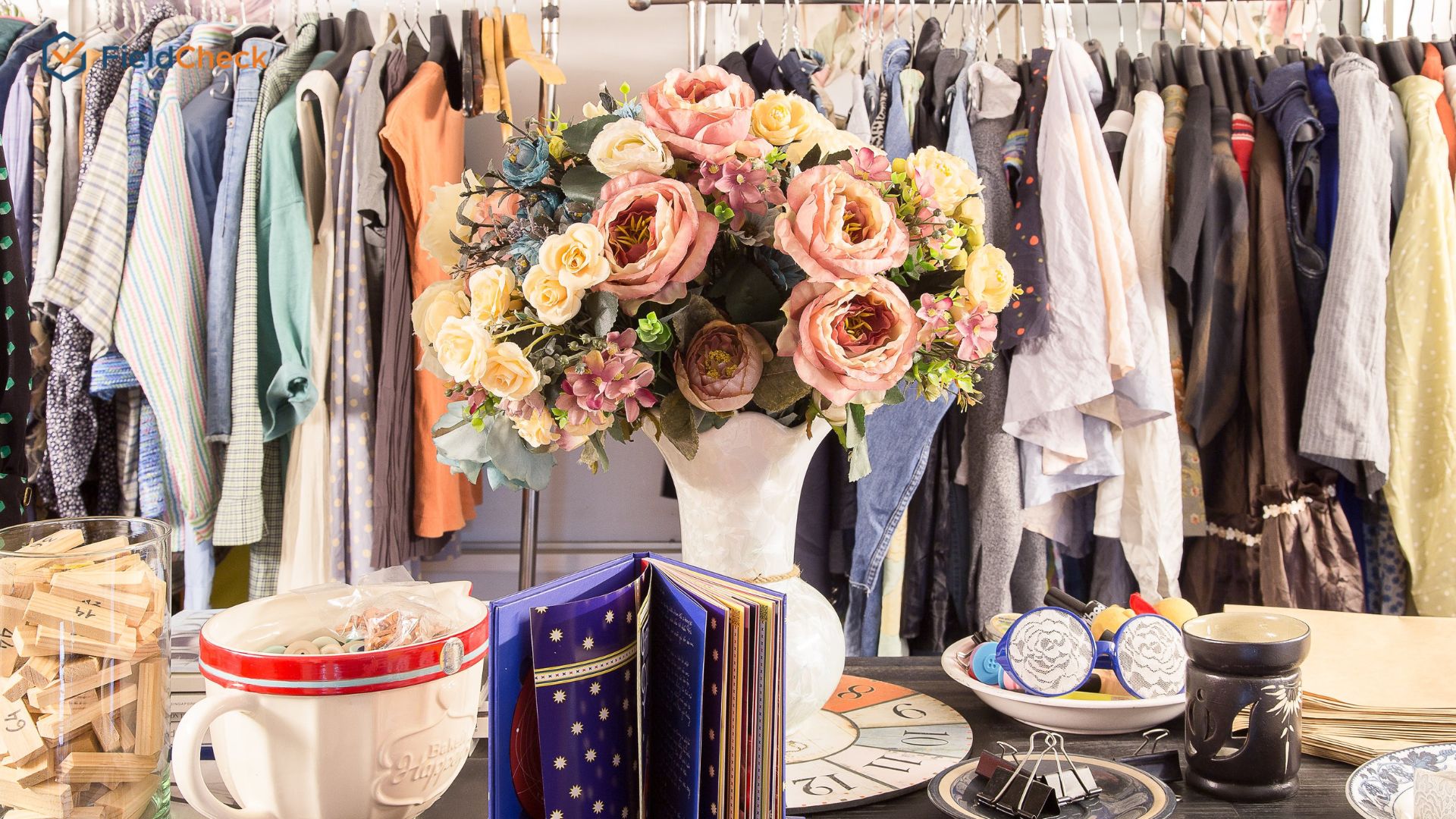 A successful visual merchandising campaign in retail can lead to a higher number of shopping buyers
Group Products Together
Grouping products together is a useful technique for storytelling in visual retail merchandising and aids in cross-selling products. In Vascara showrooms, for example, it is common to group handbags and shoes together.
One principle of furniture arrangement that is applied by many designers and architects is the "Rule of Three". VM experts also see the number 3 as a magic number in grouping products when displaying goods in the store.
Large retail facilities often have separate display areas with a logical and clear layout. However, small retail stores can also group products together by color, application, and category to create a harmonious and beautiful shopping space.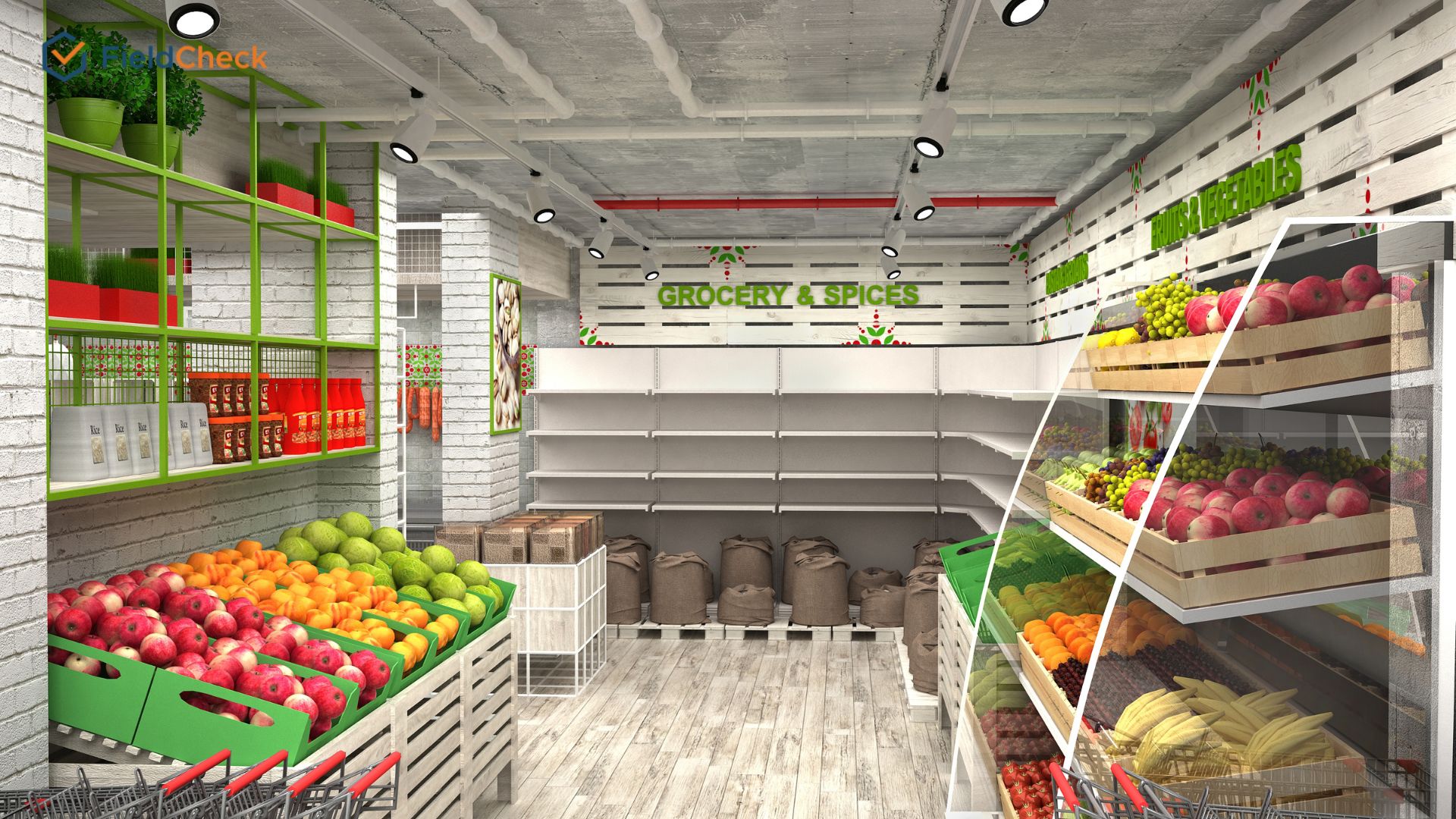 Large retail facilities often have separate display areas with a logical and clear layout
Create A Colorful Story
From the exterior to the interior design, give your store a comprehensive picture of your brand. By using visual elements in the displays of merchandise, you can create a picture with a theme and story that can evoke emotions in customers.
For example, a fast food restaurant can use a commercial image or video of fried chicken to show on the LCD screen and place it outside the store or displayed inside the store opposite the door so that when customers enter, they can arouse cravings and hunger.
The image of family members gathering together eating chips and watching TV is also a good idea to stimulate the desire to have the same experience from diners on the road. These are extremely helpful as they can help customers get a clear picture of the look and feel of the product before they buy it.
The most effective way to display items in a fashion store is to use mannequins. Stores can apply visual merchandising by dressing these mannequins in seasonal clothing or arranging them as a young couple walking down the street to show off current trending outfits.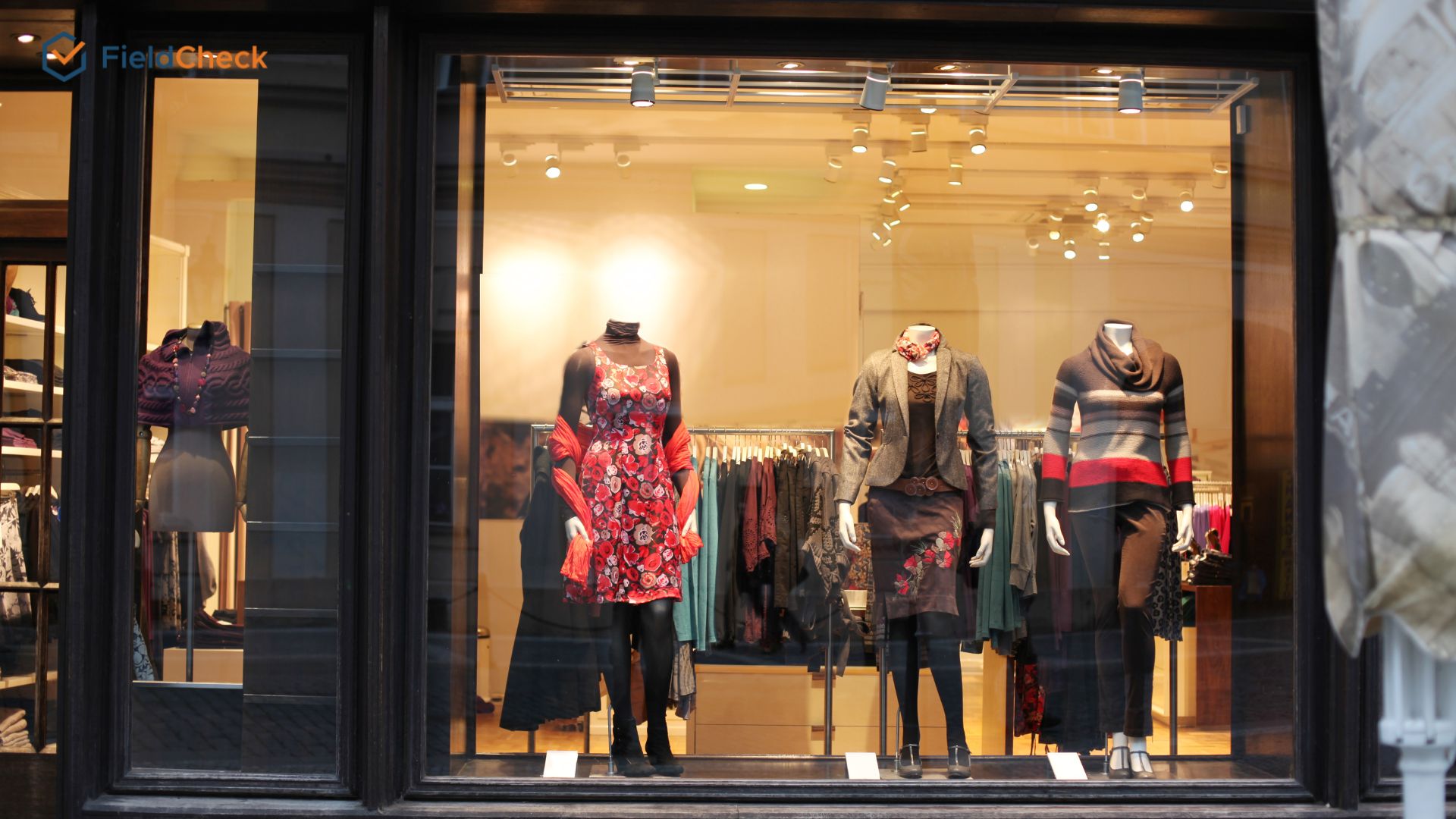 The most effective way to display items in a fashion store is to use mannequins
Guide Customers
Signboards are one of the VM items that effectively support staff at the store to help increase customer satisfaction in the process of finding the location of items in large areas.
Even if customers aren't looking for something specific, your visual merchandising should showcase each product display in your store to give them a few buying cues.
Get creative in creating these signage inside the store. Colorful signs can make a store's space look more interesting and help shoppers easily navigate to different areas.
According to Maarit Hurme, Head of Shopping Centers of Skanssi in Finland, "Signals have a big impact on how people perceive public spaces. One of the core values for our customer experience is convenience. Even though the mall is large, customers can still find what they are looking for."
Place Seasonal Items Upfront
Special seasonal products for major holidays like Christmas, or special occasions like Valentine's Day, should always be on display at the front of the store.
It is better to take the time to refresh your window display layout with seasonal trends and highlight products that customers want to buy only on these occasions.
Put them in beautiful locations to be effective in attracting customers to shop on special days. Displaying and highlighting seasonal products not only helps the store attract new customers to shop around the holidays, but it also helps to deal with inventory concerns of out-of-season products.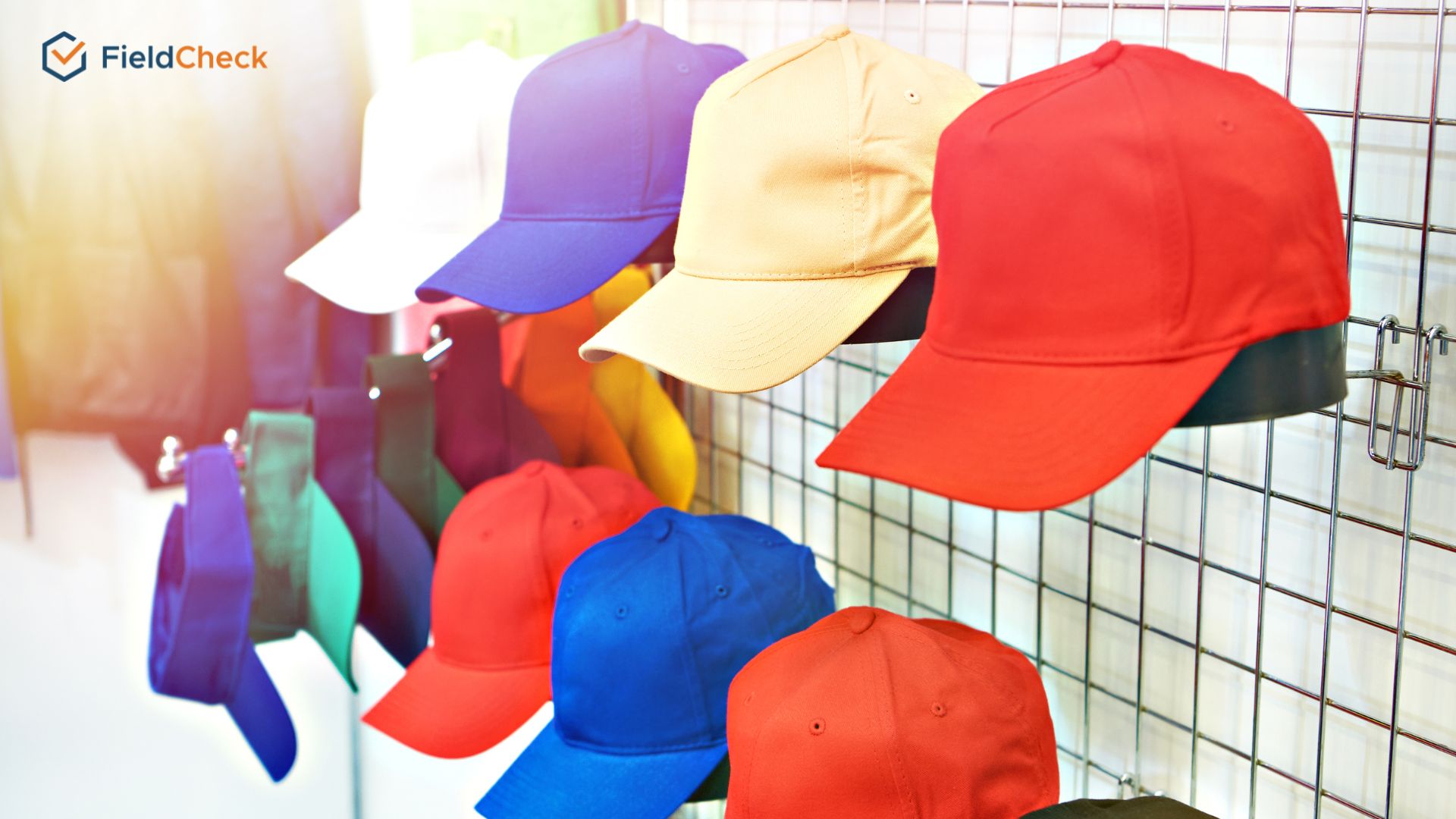 It is better to take the time to refresh your window display layout
Use Social Media Language
The language of social networks is often short, precise, and viral. This is because people's attention span is becoming less and less due to the huge amount of information consumed every day.
Using words that young people often use is a smart idea, especially when a brand is targeting customers who are Gen Z and Y people (millennials generation). Some of today's slang terms that can be used in product marketing include "cool", "awesome", OMG - oh my god, and so on.
Using language that people often use online will create a sense of familiarity for your brand. Your brand will also be seen as keeping up with trends when using the latest social media jargon.
Using this strategy in your visual sales is especially helpful if you are developing an online store as it makes it easier for you to make better connections and interactions with your customers. However, do not overuse slang words and social networking phrases, but only use them in moderation to avoid creating an unprofessional feeling for your brand.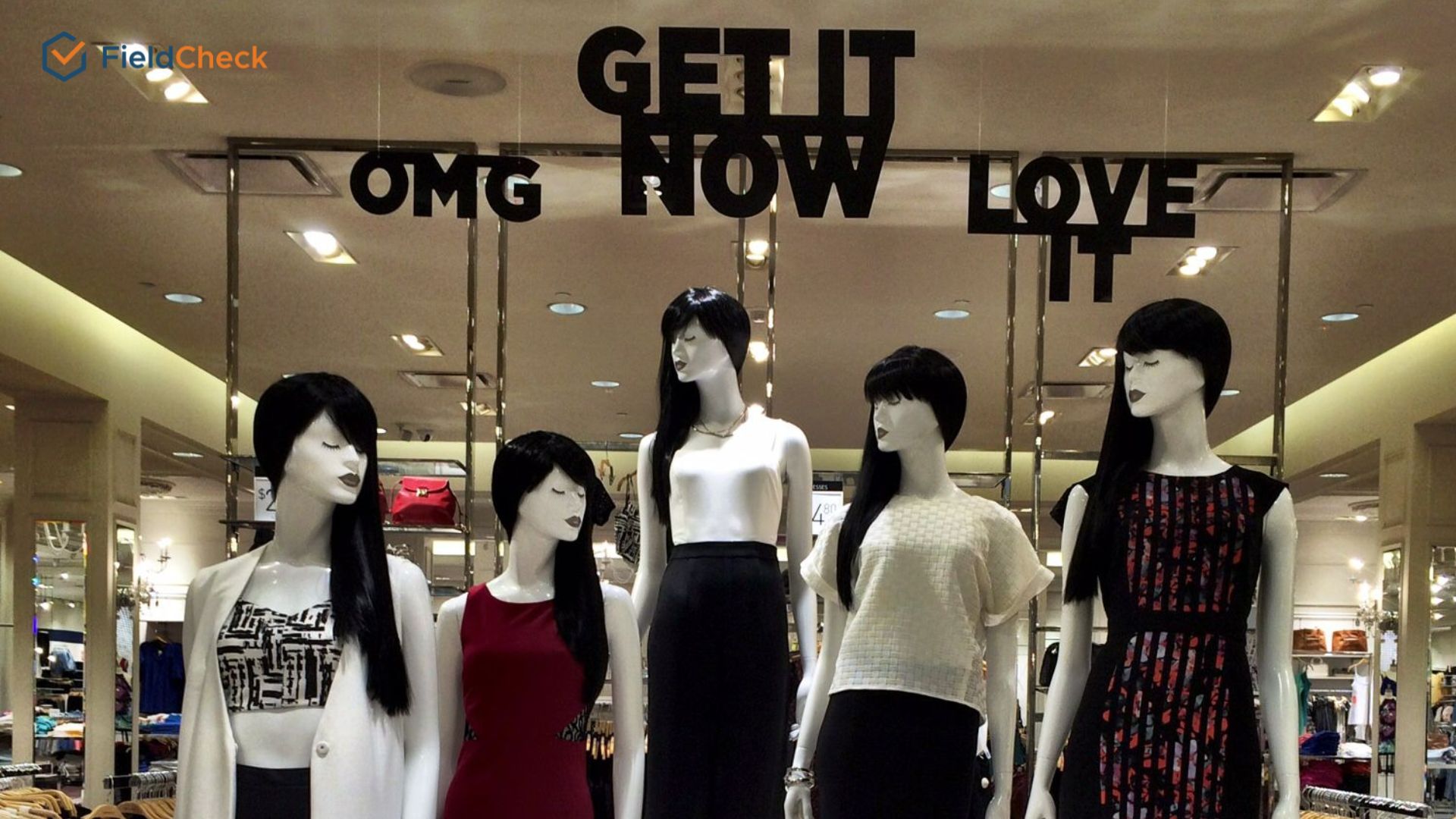 Using language that people often use online will create a sense of familiarity for your brand
Successful Story Thanks to Right Visual Merchandising Strategy
Rachel Shechtman, a fashion mogul, is the Story's founder. She made the decision to go into the retail industry and was certain that in order to compete in the present market, she would need to develop an experience that was distinct from the conventional method of selling. Ultimately, a 2000-square-meter freshly designed store was created with a distinct product range and marketing strategy. To keep the store fresh, the Story's theme is updated continuously after 4-8 weeks.
Five years later, Story has become among the best model stores visited by customers due to various unique experiences, including shopping, entertainment, relaxation, and participation in workshops. "If time is a luxury and people want to get something in return when they accept to invest their time into it, then you need to give them a reason to walk into your store," said Rachel Shechtman, creator of the Story retail chain.
This Story example is a typical retail business model, with a revitalized sales strategy, entertaining activities, and sponsorship partners that have helped the store stand out in a sea of retail outlets. Other merchants are trying to attract customers in an era dominated by e-commerce.
Story has become among the best model stores visited by customers due to various unique experiences
Wrapping Up
Above are our six inventive examples of visual merchandising to help boost sales and attract customers to your physical store.
With FieldCheck, all activities and data are stored in the structured database, with a filtering function for rapid search of essential information. If needed, the auditors can open the built-in photo editor or annotation to highlight the violations or errors directly on the photo.
For checking visual retail merchandising compliance, the staff can upload the images taken at different points of time when the layout meets the requirements of the standards.
They may hide their mistakes and the company will lose its grasp on reality. The company may be tricked to presume that their retail merchandise management, compliance with visual standards is maintained across the network, while in the actual scenario, there may be lapses at some, if not all stores.
Such lapses are prevented with FieldCheck as it prohibits photo attachment from the smartphone's gallery, thus store teams are compelled to take photos at the time of making the reports.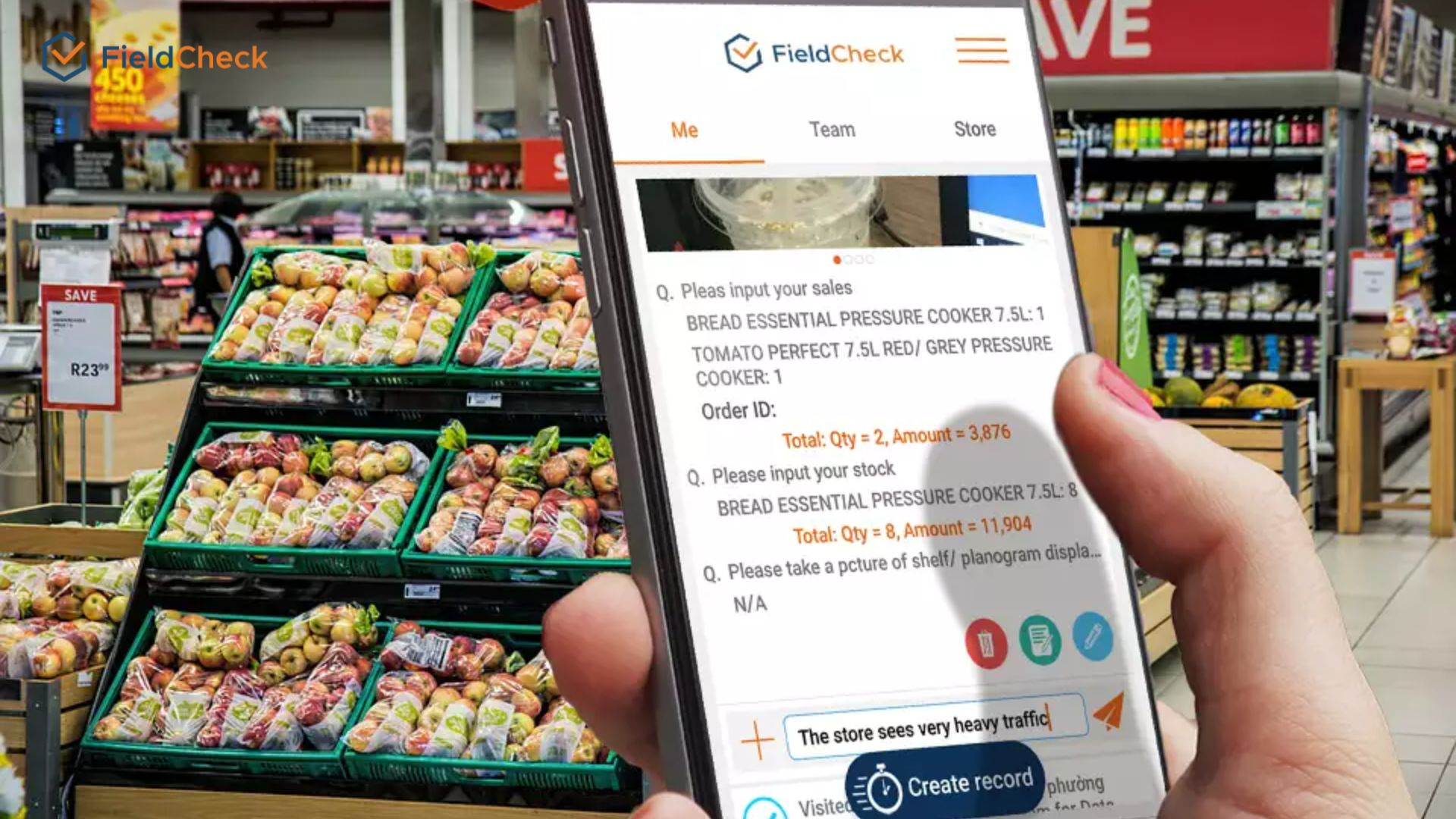 FieldCheck
Another FieldCheck's main advantage when used to monitor product display is to optimize the workforce's time and workload. Retail employees will have more time to assist customers which will reflect higher customer loyalty and sales volume.
At FieldCheck, we are ready to deliver a personalized, simple, and cost-effective approach to growing retail-model businesses. If you are interested in our digital solution, please feel free to contact us.
Learn how FieldCheck can assist your business today
RELATED POSTS:
How To Improve Retail Operations Management

Quality Improvement Through Retail Merchandise Management