As a common rule, people get their initial impressions based on what they come across and see. Because of this, visual merchandising practices can significantly improve the appeal, ambiance, and customer experience inside a brick-and-mortar store.
Visual merchandising is essential for retail marketing as it is a well-defined approach that tries to affect customers' decisions when they visit a shop. So what is visual merchandising?
In this article, we'll discuss its definition and various styles. We'll also go over some helpful techniques for improving the displays of stores and products.
Definition, Goals, And Examples of Visual Merchandising
What Does Visual Merchandising Mean?
Visual merchandising is the art of designing retail space layouts. It also includes how products are exhibited to make them more appealing to buyers. Product displays must visually emphasize merchandise aesthetics, features, advantages, and purposes.
The point here is that visual merchandising is about more than just making items seem nice. It's important to showcase them in a way that generates measurable income growth. Then, what does a visual merchandiser do?
As a visual merchandiser, you will arrange, display, and present products in stores and places where buyers can see, pick up and purchase products.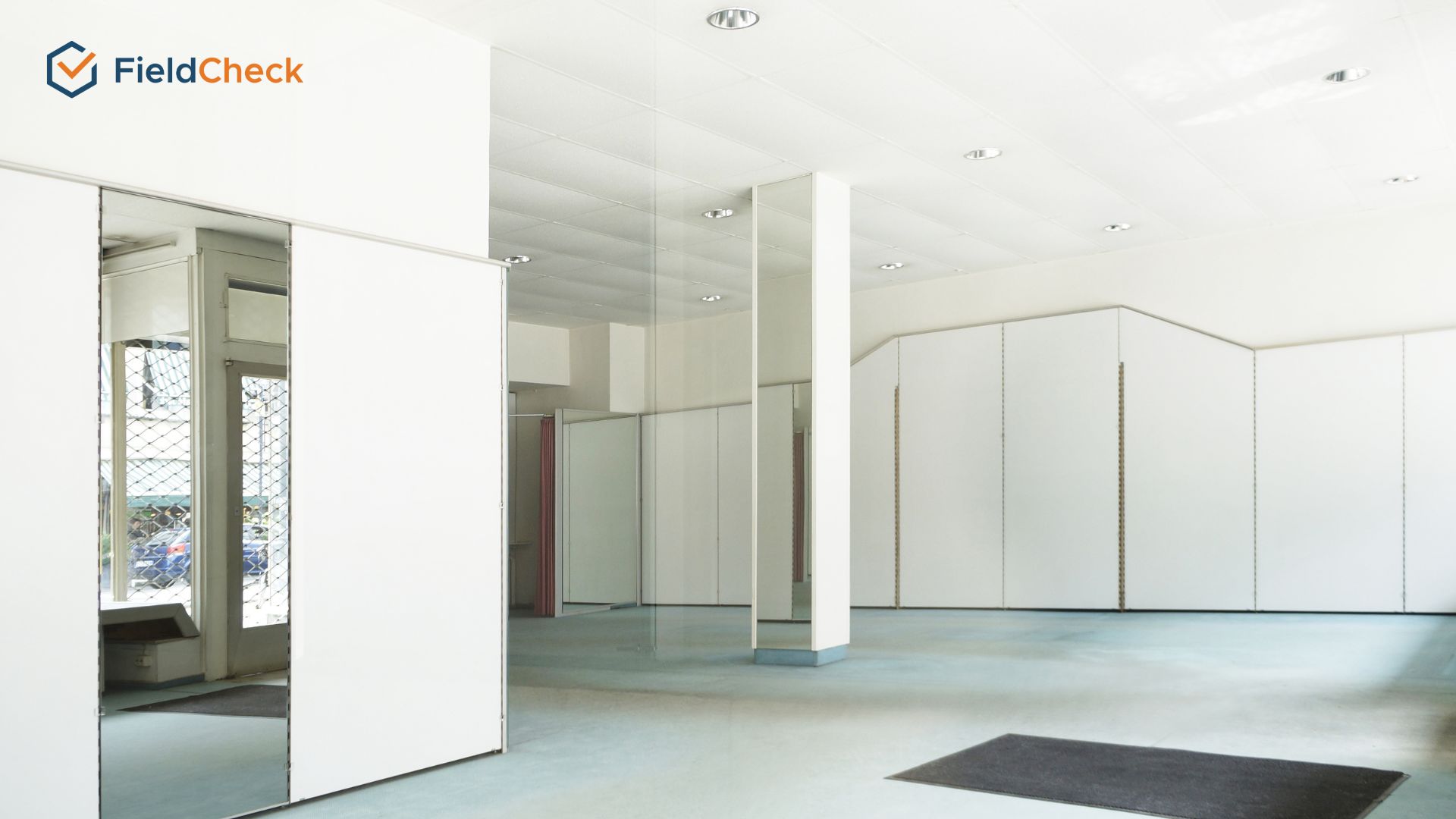 A visual merchandiser's job is to optimize retail space
Visual merchandising first appeared at physical retail locations. Yet businesses are now adopting similar strategies to the online marketplace, called online visual merchandising.
This product marketing strategy qualifies as science and art since it consists of visual components such as lines, settings, dimensions, and layout to produce attractive and harmonious presentations. It also combines factors to serve psychological ideas to affect customers' emotions and shopping decisions.
Goals
Visual merchandising's primary purpose is to attract customers and increase revenue. A successful store's visual merchandise plan must entice customers inside and keep them there long enough for them to purchase.
Through demonstration and promotion, visual merchandising influences the customer experience in a retail setting. As a result, it is an efficient role used by retail marketers to influence consumer behavior and achieve their marketing objectives - revenue and return visitors.
According to research, most shoppers make their shopping decisions inside a store. Thanks to this, it makes visual merchandising is an effective marketing tactic to persuade impressionable and impulsive consumers.
So, how do retail stores achieve this? They must use specific shapes, colors, lighting, graphics, and other design aspects in product displays. These factors generate pleasant or positive emotional experiences that inspire a buyer to spend more.
Examples
Each retail outlet has its own visual merchandising to capture potential buyers' attention to specific parts of the store by strategically placing merchandise and aesthetic features. Some brands in retail industry, like IKEA and Zara, are two of the most typical examples of visually appealing stores.
It's nearly impossible to leave one of their IKEA stores without spending significant time. Each store features a variety of exciting and creative showrooms, making it difficult to leave when you feel like you're visiting a modern home.
The fact that IKEA makes individuals think of their ideal home, though, slowly passes the time there. It's because each store is furnished with reasonably priced IKEA furnishings. It also persuades many homeowners to purchase IKEA furniture since it makes the idea of designing your home to look like a showroom a realistic prospect.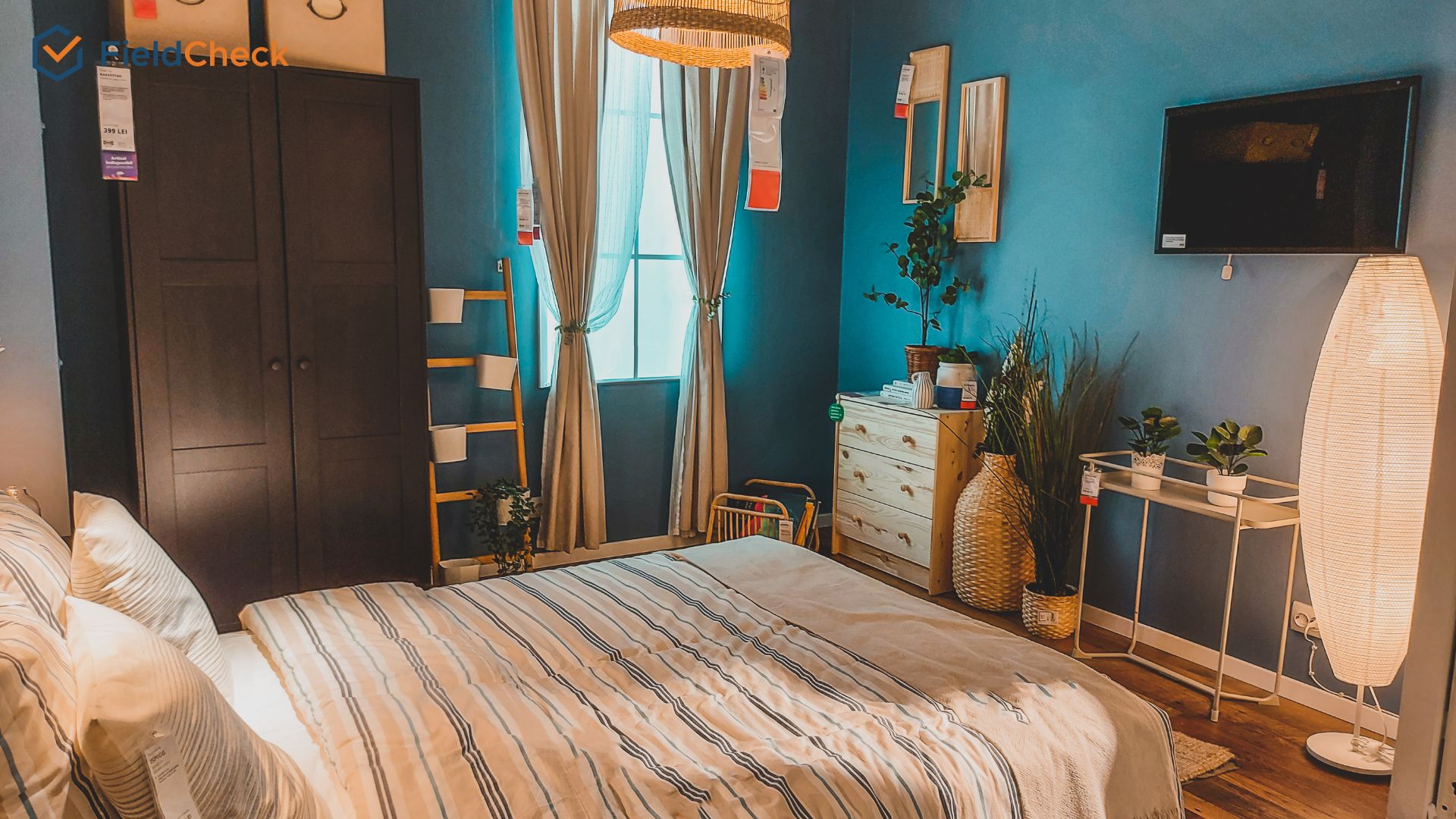 An attractive visual display from IKEA
Zara is a great illustration of a business that tells a good story through its product displays. The items on display in the store space tell stories about specific subjects or people. In addition, the company recruits a team of experts, including architects and visualmerchandisers, to ensure that Zara stores have the appropriate narrative, ambiance, layout, and nearly comparable scenes worldwide.
Zara also employs lighting effects and contrasting colors. It aims at directing attention to particular areas of the store.
Types Of Visual Merchandising
Several approaches are utilized in visual merchandising depending on the specific products and stores available. Some visual merchandising techniques are more useful than others. Some are simple displays you can make yourself within several days, while others require a bigger investment and more resources to complete.
Interior displays: displays inside a shop that could include merchandise and decorations.

Exterior displays: fixtures such as neon signs, posters, and canopies. Additionally, outdoor signage communicates your company's branding and gives customers an initial impression of your store.

Store layout: visual merchandising covers how a store is planned and organized. It includes how specific products are put and the distribution of products from the front to the rear of the store. Store layout also determines the positions of points of sale, staff rooms, and other rooms, if any.

Mannequins: style, layout, and arrangement of mannequins can convey messages to your customers.

Window displays: shopfronts are an interesting factor in visual marketing since they can attract the attention of passers-by, resulting in more customers.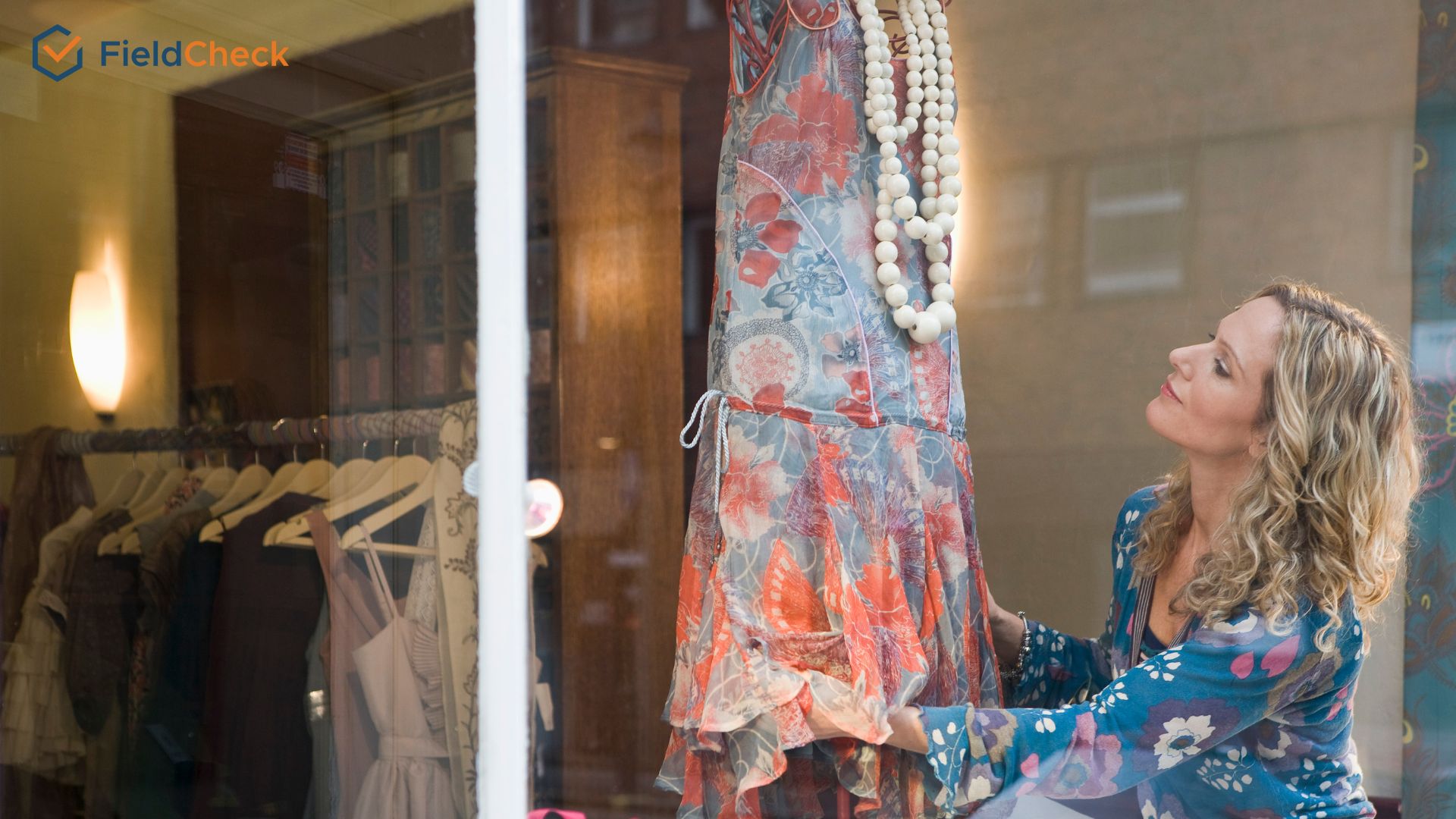 A clothing store design of window display
Seasonal displays: This merchandise display can highlight new items, boost add-on purchases, and generate attention.

Product information: The location and manner in which you communicate product information, including the size of signs and labels, the typeface used, and the tone of the material, can affect how customers perceive your business.

Design decisions: flooring, textiles, and other materials, for example, can provide a physical image of your brand's identity.
Why Is Visual Merchandising Important?
Visual merchandising is an effective approach to breaking through the clutter. Consumers are exposed to visual and text-based advertising in physical stores and online retailers. Thus, a well-designed and well-planned retail space is critical to achieving a company's sales and marketing objectives. Here are some benefits that retailers often get from visual merchandising:
Better Consumer Experience
A good customer experience is essential for running a successful business, and visual merchandising is a big part of it. It helps to organize the retail area and makes it easier for customers to find what they're looking for, thereby increasing their shopping experience in your store. Furthermore, professionally designed displays assist in engaging, attracting, and educating consumers.
Meet Sales Goals
Visual merchandising is the sales assistant who subconsciously persuades customers to acquire desired things. Marketers accomplish this by strategically positioning profitable items, making them visible, and enticing people to acquire them. On average, shoppers who visit several out of every ten stores tend to make multiple impulsive purchases.
They will enter your store and check for sensory information. Higher sales will result if you can capture their interest and guide them around your store.
Stronger Social Influence
Great visual merchandising encourages customers to share images of your store on social media. Customers can share photographs or post stories of your products on their feeds. This visual merchandising strategy exposes your brand to a larger, more likely-to-purchase audience.
What Are The Most Important Elements Of Visual Merchandising?
1. Color Is King
Color is an essential component of visual design. It draws attention, conveys meaning, unifies the surroundings, and influences purchasing behavior.
Different colors represent various themes and moods. Use contrasting colors such as black and white, or try monochromatic tones, which are all shades of the same color. This factor also greatly contributes to retail marketing since it increases sales if marketers choose a color that fits the preferences of their target audience.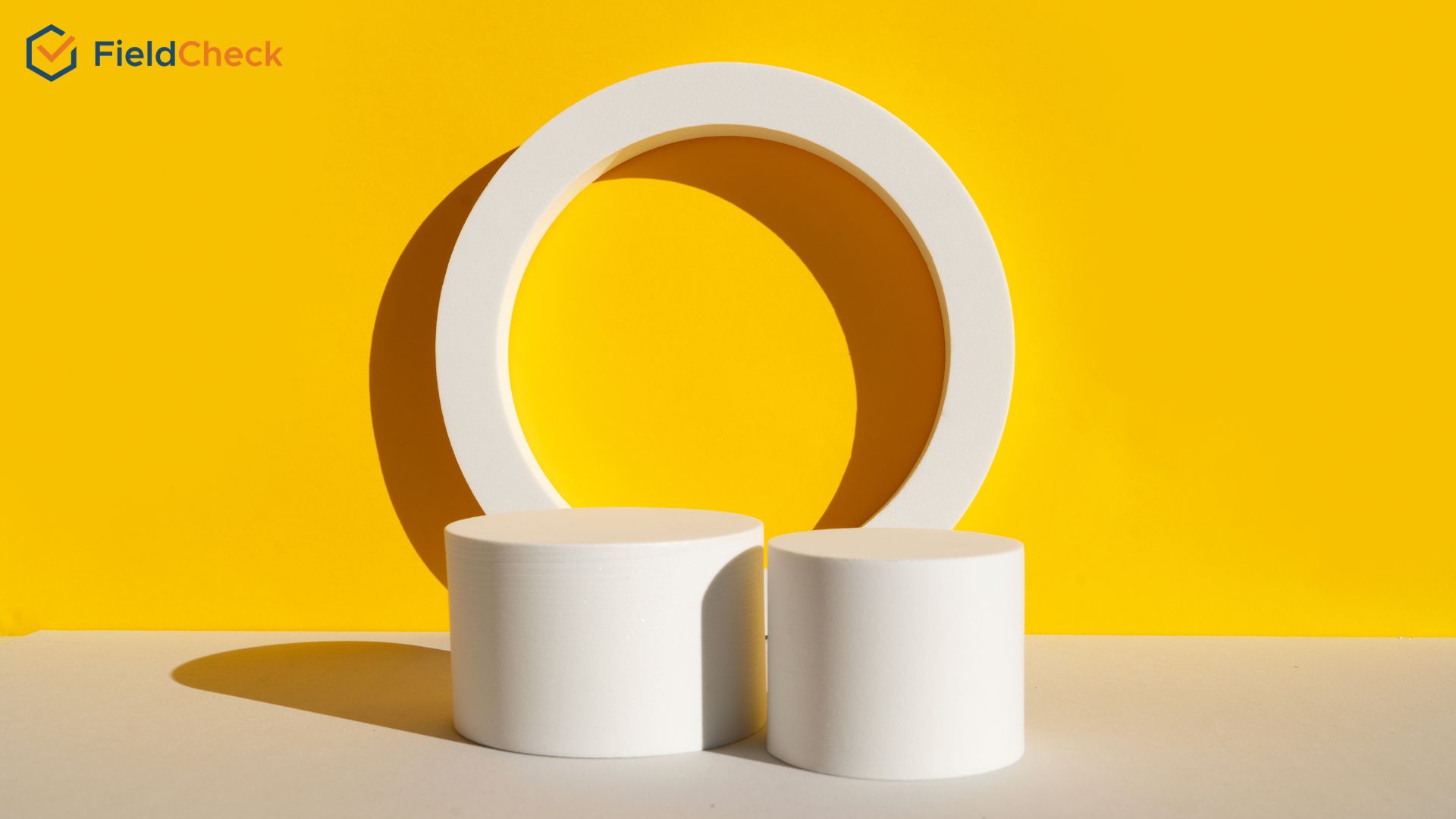 Stunning color tones attract young and active customers
2. Maximum Display Visibility: What May Be Seen Sells
Retailers today must compete for customers' attention to sell what they are displaying. Keep in mind that shoppers are often distracted by retail outlet fixtures.
It would be best to pique their curiosity by improving your in-store merchandise visibility approach to emphasizing inspiration per square foot rather than the old retail sales metric per square foot.
As the curator of your customer's shopping experience, you must seek ideas to enhance your displays more visibly and interestingly by considering the experience you want to deliver.
3. Storytelling
Buyers make split-second decisions about whether to look attentively at something or keep on walking. That is why it is vital to begin a story with a hook. Once they've expressed an interest, show them what they'll get if they buy something.
Retailers can design store space to tell a story about the brand's culture, goods, concept, or any other idea that corresponds to its commercial goals. The narrative is expressed through all the visual elements of the store, including interiors, product offerings, and retail tactics.
Consider how you might appeal to your clients' senses other than sight. Ask yourself: Is it possible to create a multidimensional experience by combining sound, touch, taste, and smell?
Retail space with a Christmas concept
4. Point of Concentration/ Focal Point
A focal point is essential in constructing an appealing retail display. A focal point is a location on the display where people's eyes will immediately focus when they first glance at it. It is significantly more crucial to employ common sense to assist you in finding an excellent focal point.
This rule also refers to the pyramid principle, which states that if one thing is at the top and all other items are "one step below,". That way, it forces eyes to stare at the main focus and then work its way down.
By positioning the most alluring items there, such as a special deal or a themed display, you may entice them to the main point. Place flat, 360-degree focal areas that are well-lit, visible from all directions, and easily shoppable.
5. Landscaping
Using landscapes to show merchandise displays is one of the most effective strategies to catch customers' attention. Landscaping is the process of uplifting items to make them more accessible.
Remember to carefully consider the shape and size of the displayed goods when landscaping. Because of the lighting, these details influence which portion of the visual goods is accentuated.
6. Lighting
Lighting is a factor that can create a certain atmosphere and kick-start a mood in your store.
It helps attract customers to the specific products or sections you want them to look.
Adding spotlights to emphasize branded items is another effective approach to direct attention and ensure that your best products are seen.
7. Balance
The best way to define balance is a sense of symmetry in the focus, weight, or emotional attachment of the many parts within the composition to achieve wholeness. A design's stability and structure are provided through balance. It is the amount of stuff allocated in the design due to the positioning of your pieces.
Visual balance can be classified into two types. Asymmetrical balance, also known as informal balance, and symmetrical balance, sometimes known as proper balance.
Balance is established by visual information on the part of the observer rather than physical weighing. To balance a composition, distribute its pieces so that the viewer is persuaded that the work is not about to collapse.
8. Theme
If you want to highlight a new product line, home goods, fashion products, or a particular promotion, think about using themes across your space. Themes might be as simple as matching colors or as complex as a fictional plot or customer testimonial. The use of themes might assist in distinguishing various products or characteristics that you wish to showcase.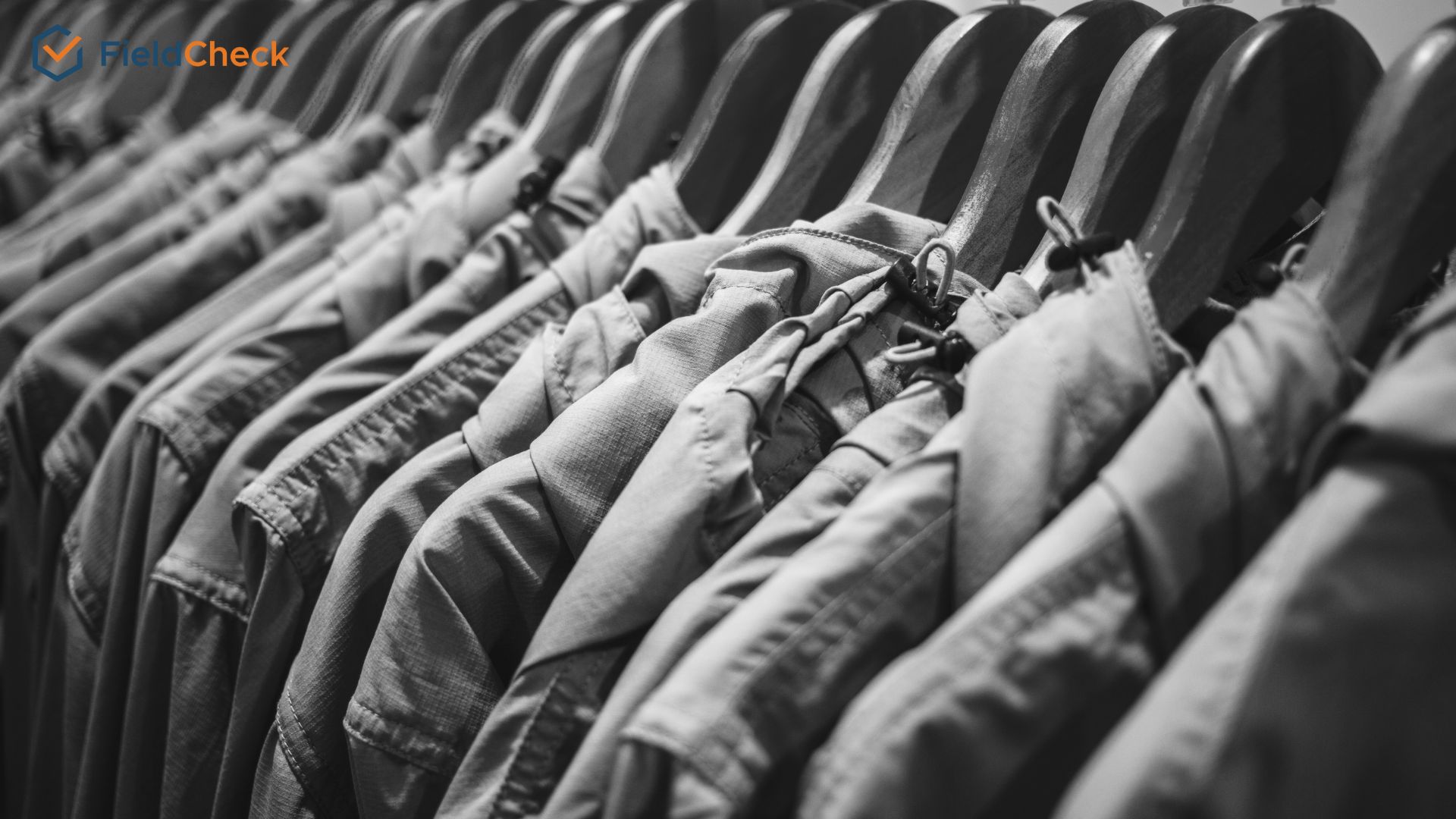 Clothes that are arranged in theme
Tips to Improve Product Displays for Your Retail Business
Merchants must stay informed about fads and popular styles. Changing the displays regularly will keep customers engaged in the brand. Shoppers looking for anything new will choose to visit the store if brand new things are expected to be presented. While altering displays is important, keeping some features of the business in good correlation, such as the layout, is also beneficial. Maintaining some continuity promotes familiarity for returning clients.
Your exact visual merchandising strategies are critical but don't lose track of your overarching merchandising approach. Here are some ways to use visual merchandising efficiently:
Internal Design
The way in which you set up and arrange your shop space is what we call internal retail design. There are endless ways to design the interior of your retail store to greet your customers, direct them throughout the store, stimulate them to interact with your products, and eventually persuade them to purchase. Use color smartly to create first impressions and close connections with your shoppers.
Also, it would help if you kept updating product displays. Make a clear path for your consumers to travel around your store using chairs, tables, displays, shelves, and other items. The exact route will vary substantially based on the size and structure of your store.
Exterior Design
Exterior decorations attract people's attention and excitement and are often the most eye-catching visual exhibit in your storefront.
Signage is also necessary for the exterior of your store. Outside signage is a great way to announce specials, tell folks about your company, or even share an artwork, set the stage before anyone enters.
Planogram
A planogram is a graphic representation of the store. It displays the aisles and product positions the store wishes to arrange and show to maximize sales. Planograms assist retailers in planning space usage and collecting data to make better decisions. Simultaneously, it provides administrators with a comprehensive view of the storage space.
Adjust the planogram to reflect the bestseller product's location. You should also update consumer and market needs on a regular basis to adapt the planogram.
Seasonal Display
Seasonal factors should be considered while planning your visual merchandising. Making sure your store merchandising corresponds with what customers are experiencing, whether it's a celebration or a holiday season of the year, will help your business feel more relevant to your target demographic.
You do not want to put out seasonal displays too early, even though you want to extend their use as much as possible. Learn when the town and other businesses set up their holiday decor, so you don't put yours up too early.
Placing multiple displays or modest decorative items throughout your store will make your seasonal displays less formulaic and festive.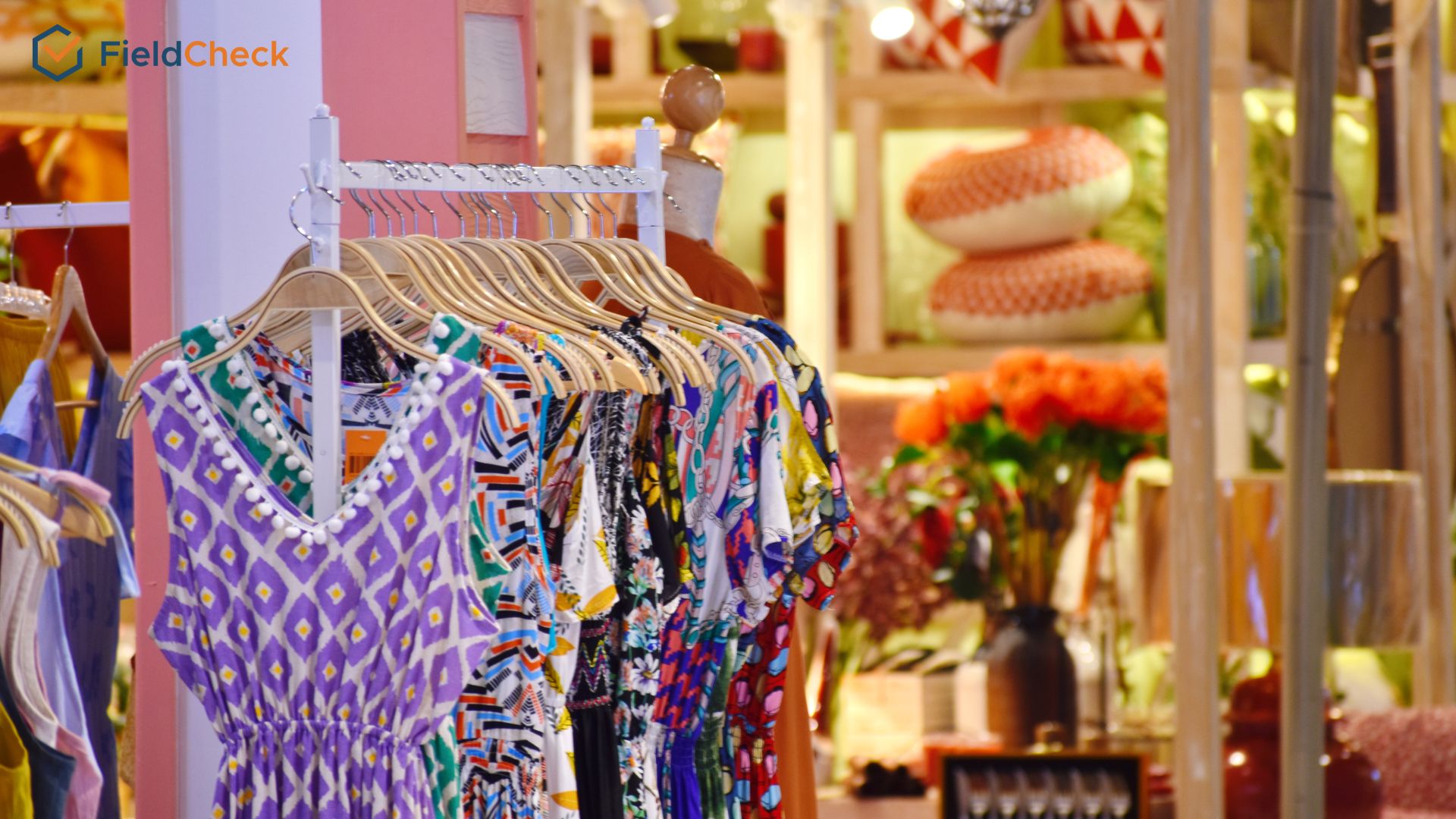 Summer clothing items
Signage
Signage is a tried-and-true method of presenting much information in a digestible, eye-catching style. It can be as basic as a poster displaying a fantastic deal or as complicated as a provided in the form that both entertains and inspires. Signage, like window displays and mannequins, is a simple tool that may be used for any messaging.
Signage that is effective can emphasize products or features, direct customers to specific things, and share information with your customers. It has a tremendous impact on what your consumers view and interact with, as well as how they perceive your business and merchandise.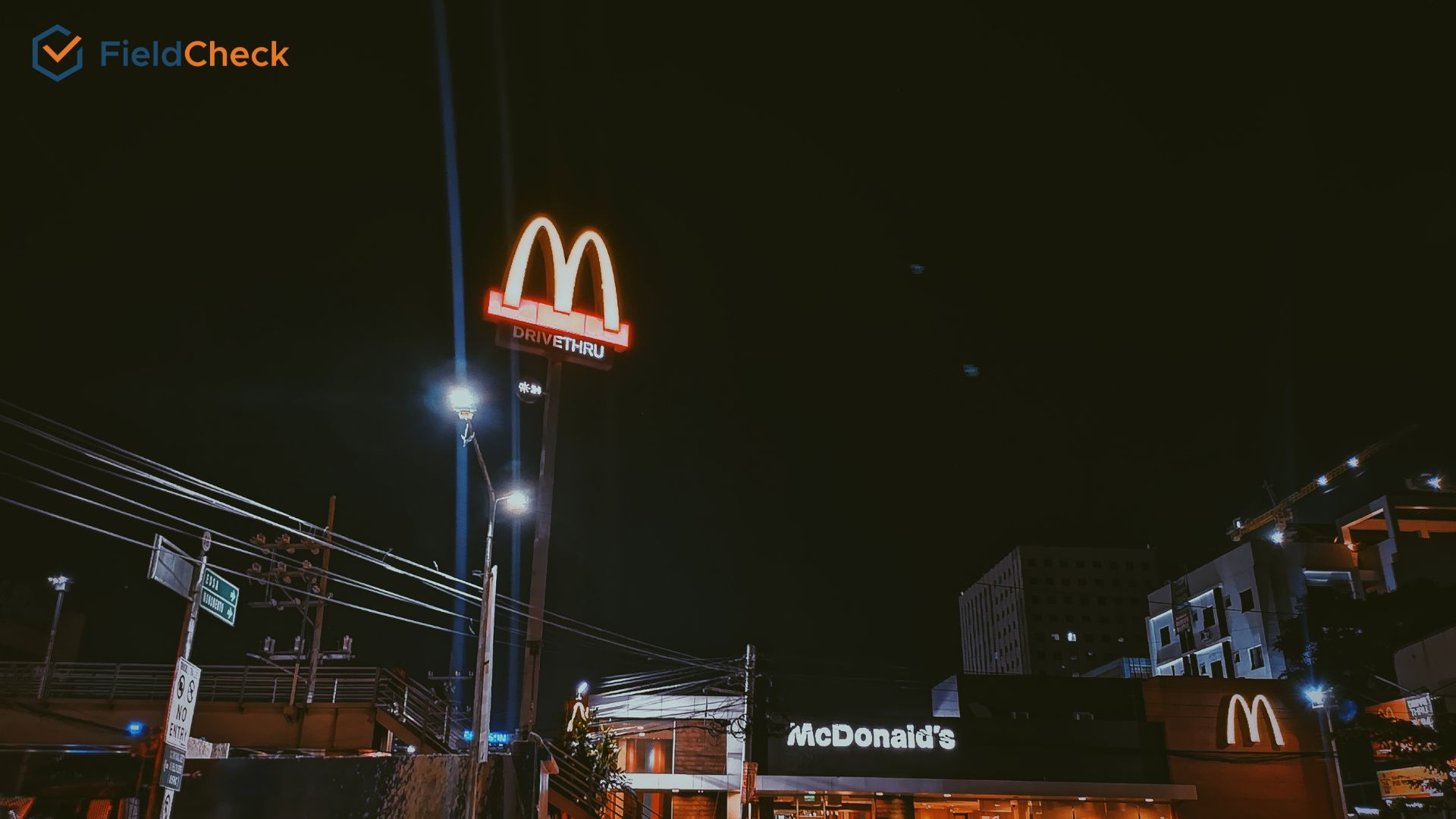 McDonalds' outdoor signage
Mannequins
Mannequins are the most traditional type of visual merchandising. They are common and useful because they closely resemble the human body and can be highly stylized. Mannequins can be chosen by retailers based on their client base, such as gender, size, form, and so on.
Mannequins, which model clothing for retail garment stores, are frequently seen in window displays. Mannequins are also employed throughout the store to demonstrate to customers how the garments fit, giving them a better picture of how the clothes will look. Mannequins can be used to display a whole outfit or individual clothing items such as pants, dresses, hats, and other accessories.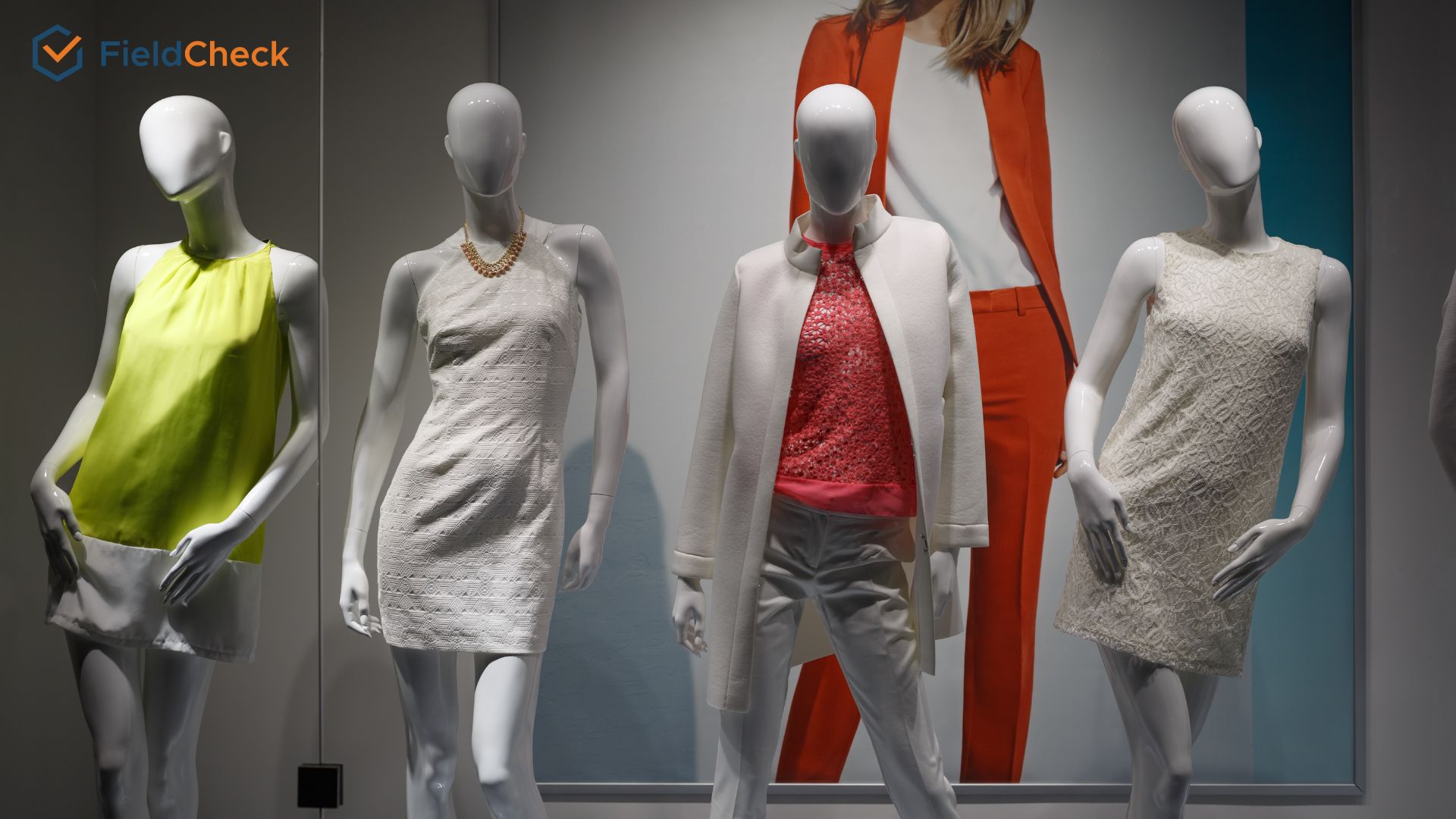 Fashion retail outlets often use mannequins to promote products
Use bright or pleasant colors that have been associated with your store to immediately draw the visitor in.Remember to use an adequate combination of accessories—don't overuse them, but don't allow too much void space on your mannequin's head. Display mannequin heads as the focal point of displays—either put mannequin heads on platforms or at eye level within the store, so they do not hinder the display.
What is visual merchandising? You may now know and have all the useful information to best adopt this strategy in your retail business. Have good luck!