"Visual merchandising is an indispensable retail discipline, consisting of a series of practical selling tools that are used to influence what and how many customers buy." said Karl Mckeever, a prestigious in-store change management specialist and retail consultant in the UK.
As you know, customers are known as the heart of the businesses. That means if you want to win, you need to win them. One of the greatest techniques is to take advantage of visual merchandising.
So the question is, how visual merchandising attracts customers and boosts in-store sales? Stay tuned and find the answer in the following sections.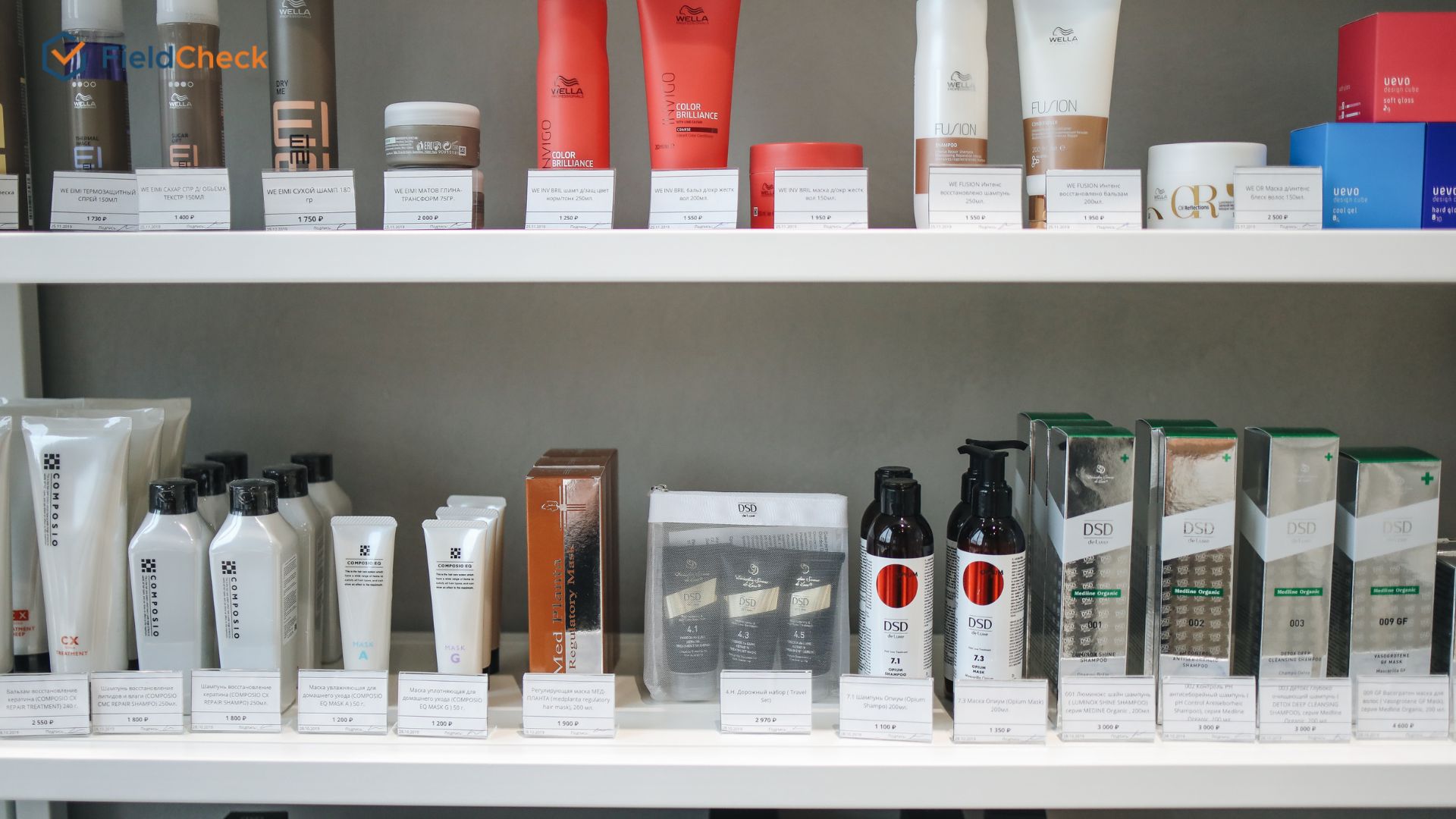 The Importance Of Visual Merchandising
Visual merchandising (VM) boosts the number of the stores' clients that notice or even engage them with their products/services, raising the customer base.
It also generates the initial impression on clients that cannot be replaced and lets the customer retain by asking them to visit again.
VM helps consumer engagement and retention while improving sales with accurate product alignment, displays, and clear pricing. Visual merchandising can enhance customers' broad experience and thus help raise sales. In short, VM strategies are in charge of the beauty of the retail store. It is used to display products in the attractive manner. You can also include VM techniques to enhance your customers' engagement and coversion matrix for sustainable development.
Store display can serve to enhance the product value for the business. For the products that are hard to sell, the right VM techniques can allow companies to sell them relatively easily with no price reduction.
There is also a range of VM techniques utilized by the leaders of businesses, and it is quite critical for companies to shortlist some of them and utilize them in their retail stores.
Several techniques that have been critical in raising sales and driving success in retail businesses are listed below.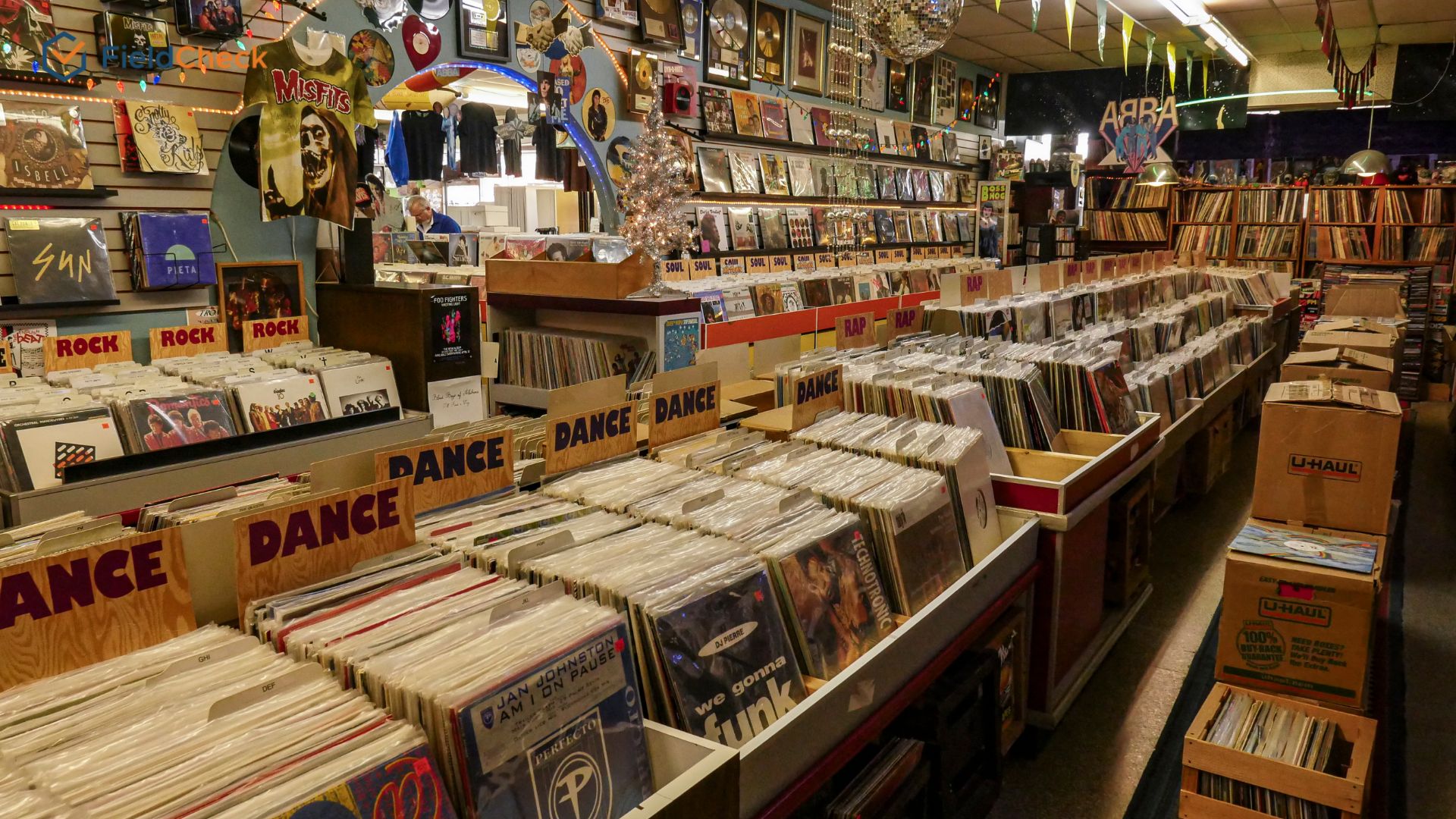 Factors And Merchandising Techniques That Affect The Most
#1. Focus On Themed Displays
The initial stage refers to the attractive stage, where customers come across various solutions to problems. The customers begin the comparison between many product solutions to solve the issue. Using displays with stories behind in store displays to keep target consumers in mind provides an edge to the business while reaching potential business customers.
#2. Improve Product Placement
Utilizing various placements of the products in VM, like arranging the products horizontally and vertically, is obviously aesthetic for customers. The right vertical arrangement is appealing to attract customers while enhancing business visibility.
If store owners conduct the horizontal alignment of best-selling products with reasonable margins can result in improved revenues for retailers.
#3. Generate Merchandising Hierarchy
It is how businesses place and display their products. Accordingly, the hierarchy level can split the same kinds of merchandising into smaller units. Retailers can manage their products to be separate from the others while creating a hierarchy point in stores.
The point of hierarchy aims to place your products reasonably so that store visitors can find which merchandise they want quickly. Businesses can raise visibility in retail stores via the right placement of products.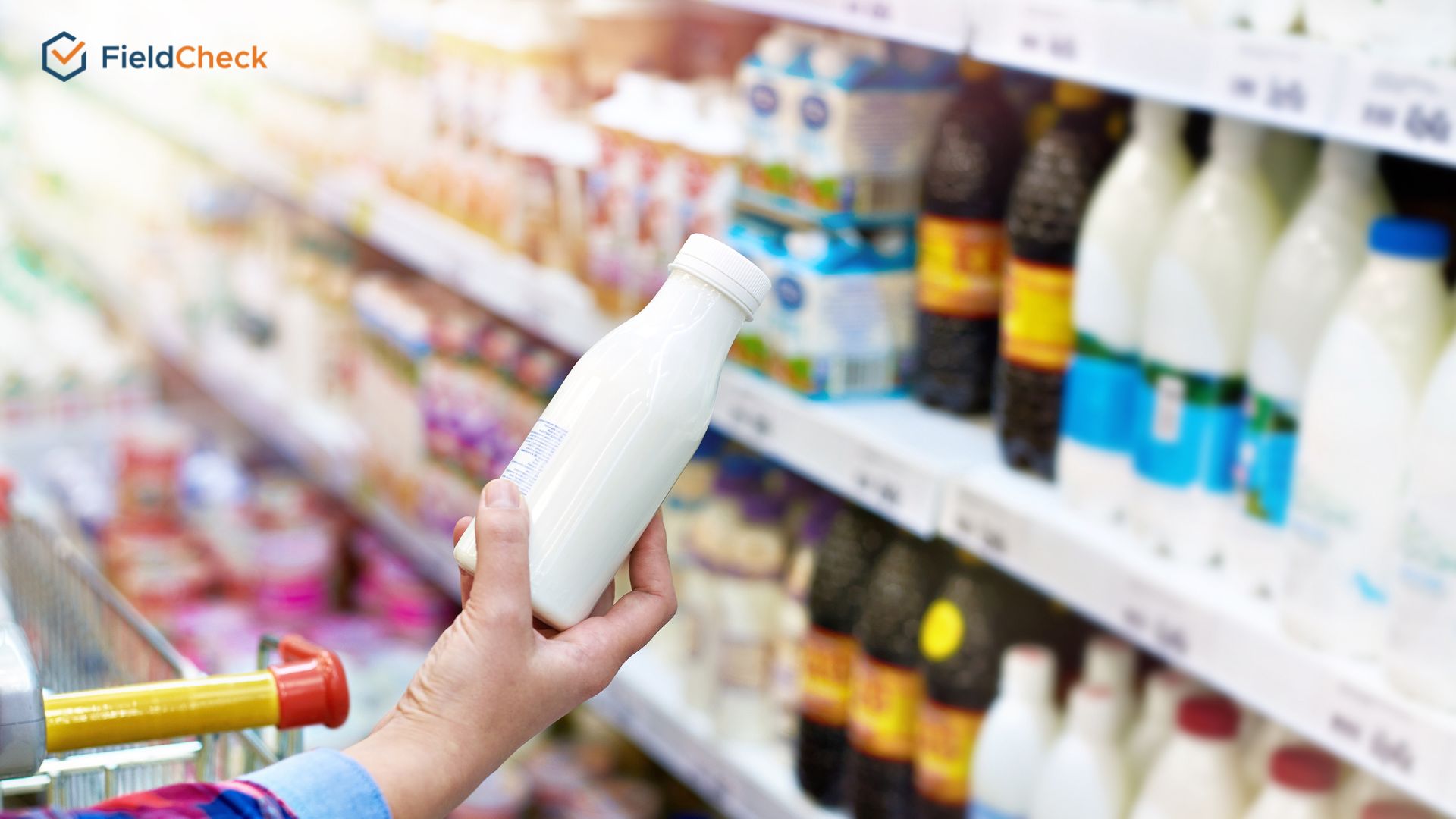 #4. Utilize Digital Signage And Displays, And Analyze The Impact
Digital signage and displays can gain the attention of businesses. Also, they give dynamic updates and announcements, making the brands stand out among other competitors.
Though VM can drive sales, companies are better at analyzing sales via various displays and getting what the best option for the brand is. Target consumers provide a big push to your business presence in stores.
#5. Utilize Related Props
Props assist sales of the businesses like assisting in hitting football goals. Utilizing props is like the icing on a cake, aiming to drive store sales. For instance, store owners can use a vis-cooler in local stores, ensuring to attach the brand image to this.
Besides, props can be a good finishing factor to provide the ultimate push for sales in retail stores.
#6. Customize Shelves
The fresh look of the display can also excite your customers. You can customize the shelves based on the store theme creatively to gain the customers' attention and drive sales.
The touch of your brand on store shelves is a great technique to enhance your brand visibility. Utilizing various frames relevant to the business theme can surely raise stores' sales.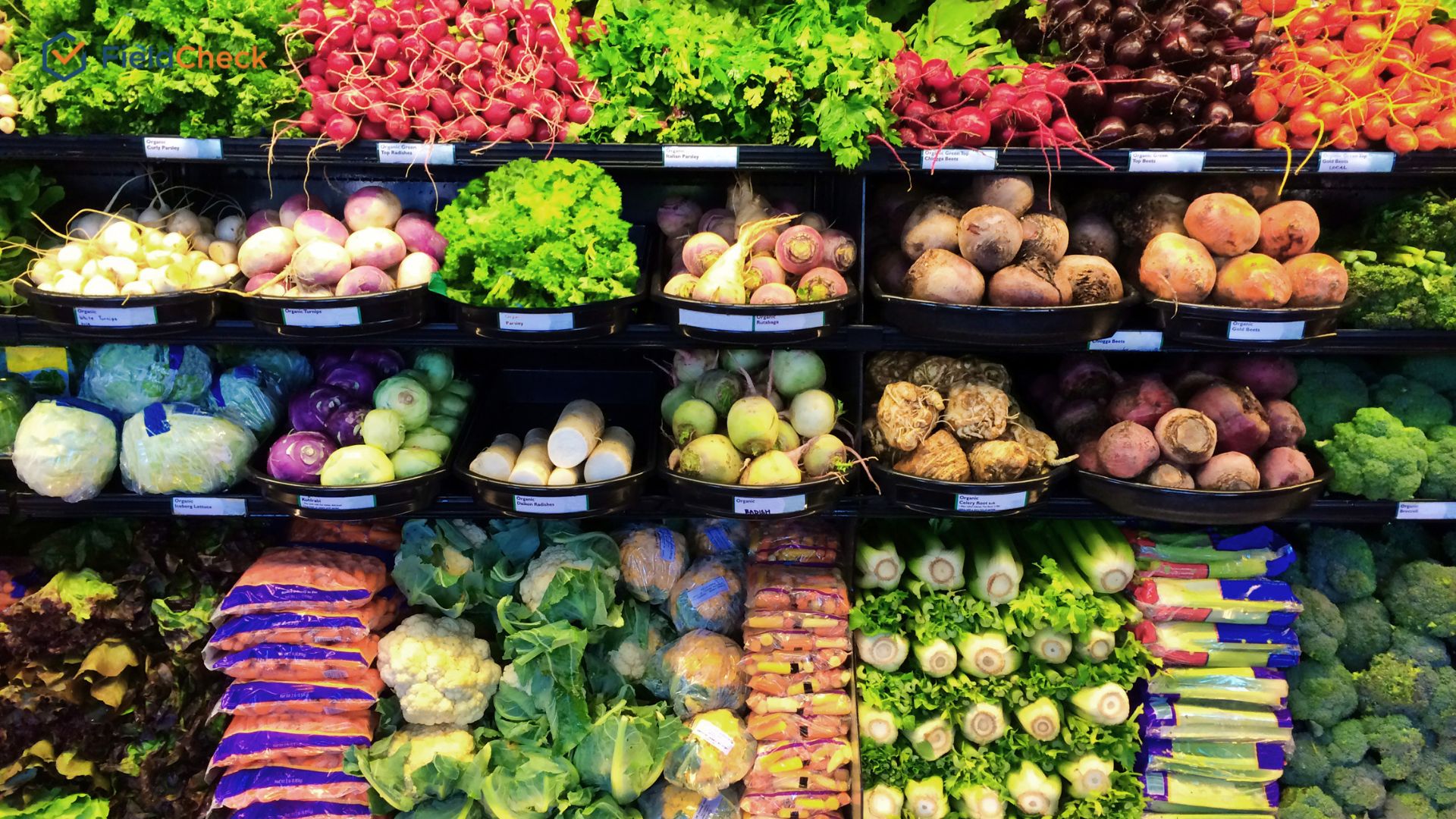 #7. Conduct Product Promoters
You can also drive sales via your visual merchandising strategy by deploying the product promoters at every POS. Thus, you can get personnel to promote your products, aiming to boost sales.
Moreover, promoters can help avoid the store's stock-outs, guarantee compliance with your VM plan, and get your competitor insights.
FieldCheck is a one-stop app that can maximize ROI via your promoters. Our solution helps handle the issues while guaranteed with grooming assurance & presence and standardized communications with your customers. It aims to deliver strong sales procedure execution at stores.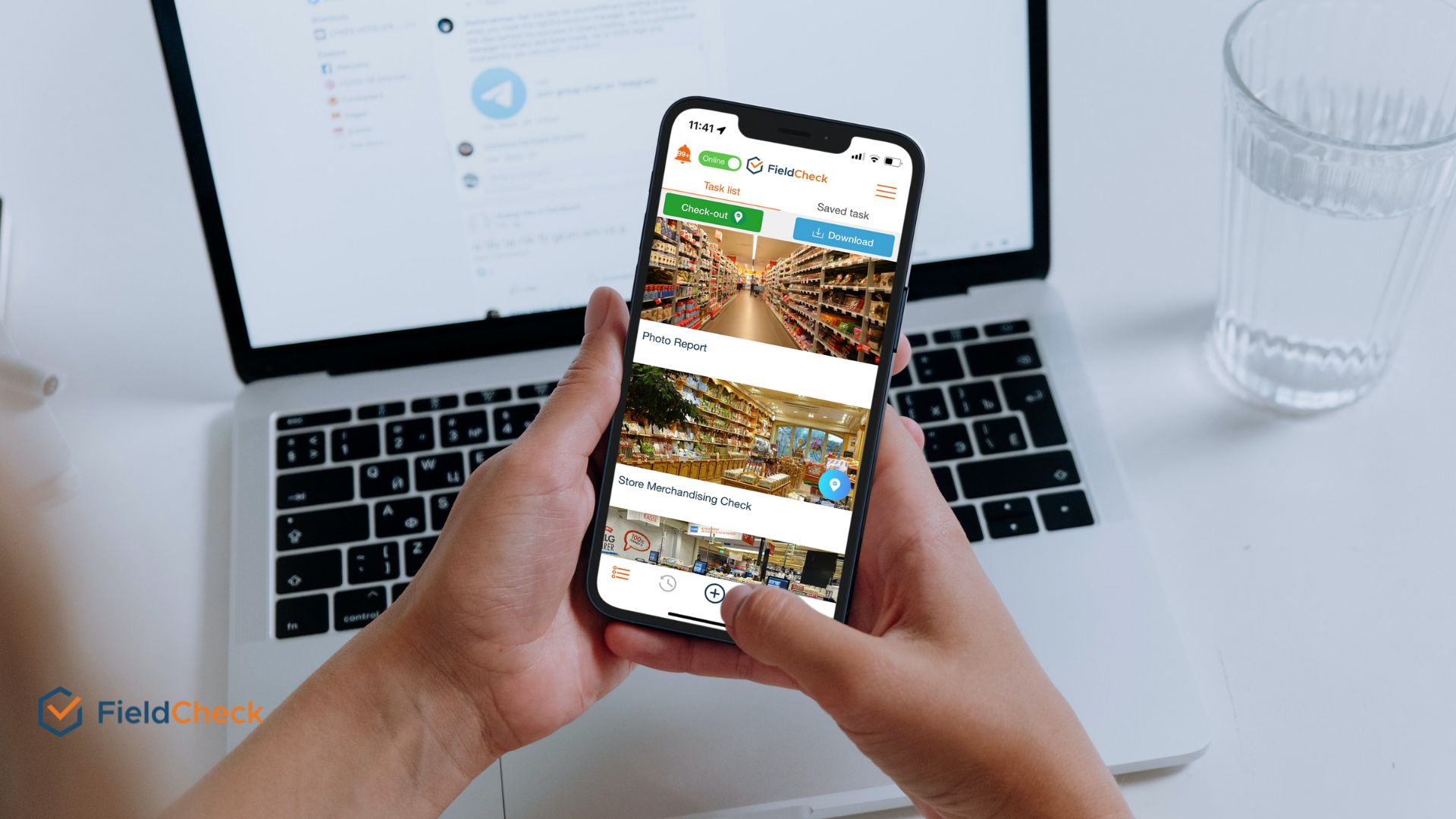 #8. Conduct Attractive Campaigns
To set your stores apart from the counterparts, it is best to focus on doing a suitable campaign with the right VM plan. You might not know this, but the exciting campaigns with great signages, displays and slogans can significantly scale up the business.
More importantly, the VM strategy needs to be followed by the management and field force. Thus, it is crucial to audit all visual merchandising plans for smooth operations.
#9. Taking Advantage Of Window Display
It is better not to miss out the chance that you can gain your customer's attention when they walk outside your stores. Window display can help open the door to higher sales.
You can observe other retailers and ask: How to make your shop stand out without overwhelming customers? To attract the attention of your target customers, it is advisable to redesign window displays with some trendy themes representing your brand image.
For example, in your window displays, you can show off best sellers or limited products to drive them to the final buying decision. Louis Vuitton's stores boast eye-catching looks and make visitors feel like they are stepping into an upscale hotel or an art museum.
#10. Refresh Store Displays
One more thing, visual merchandising tactics will not work if you do not update displays frequently. It is best to ensure you conduct it for the whole year. You can apply simple visual merchandising techniques such as seasonal themes like holidays, clearance sales, to name a few.
For example, you can transition to a Christmas display in the beginning to signal customers that seasonal items are available. This tactic can give you more chances to augment revenue.
By upgrading store displays or store layout, you can enhance customer satisfaction, contributing to gaining more customer loyalty. So do not let any delay impact your retail sales. The transition from display to display demands much work, yet you can meet customer expectations when doing it frequently.
The above-mentioned visual merchandising techniques to raise sales do not end after they are set up. Like marketing strategies, it is essential to test to know which technique works for your retail business.
More importantly, tracking respective sales of visual merchandising tactics can help you grasp which draw customers, or drive them to purchase items and come back to the retail store.
With FieldCheck, visual merchandisers can do audits and use advanced analytics automatically generated by the system to assess performance easily
What To Do And What Not To Do?
Regarding the target audiences and techniques, the ultimate purpose is to gain customers' attention. So if you want to ensure your customers always feel welcomed, below is the list of what you should and not do.
Do's
Showcase your unique selling point

Display the best products

Keep a check on displays

Keep changing display products

Show creative sides
Don'ts
Don't go overboard with many decorations

Don't display tiny products

Don't make the collection clumsy

Don't repeat

Don't be unsophisticated
FieldCheck assists in creating effective visual merchandising campaigns for your target audience. The platform helps capture data-driven feedback with customized forms. Another notable feature is the support of photo capturing and photo attachment.
The app's visual merchandising provides visual merchandisers a tool for creating displays and a chance to monitor the compliance of visual merchandising at stores in real time.
Accordingly, you can check exterior or interior displays more conveniently. As a result, it helps improve the execution quality of the campaign.
The user-friendly mobile app helps to gather visual merchandising evidence for audit, closely tracking the display activities at a retail store to ensure successful returns from merchandising strategies.
Successful Examples of Visual Merchandising Display
To know VM well, we have researched examples of successful visual merchandising plans used by famous brands.
Swarovski
This jewelry brand showcases all of its products and only highlights them. It utilizes focus lighting, minimum wall decor, and optimum lighting. This VM's sole goal is to attract consumers to products, nothing else.
Everlane
This brand believes in radical transparency, exceptional quality, and ethical factories. This brand believes in its products while highlighting them uniquely.
Besides, they showcase nothing but products. The brand brings life to stores via the product range with simple but alluring decor on white walls.
Nike
This footwear brand keeps changing its display products and does not forget to throw a bold statement. Following its tagline, the brand shows the similar in its VM plan.
It showcases decorative walls, multiple colors, and products that complement them. Not to mention, Nike promotes sports and athletes in its display.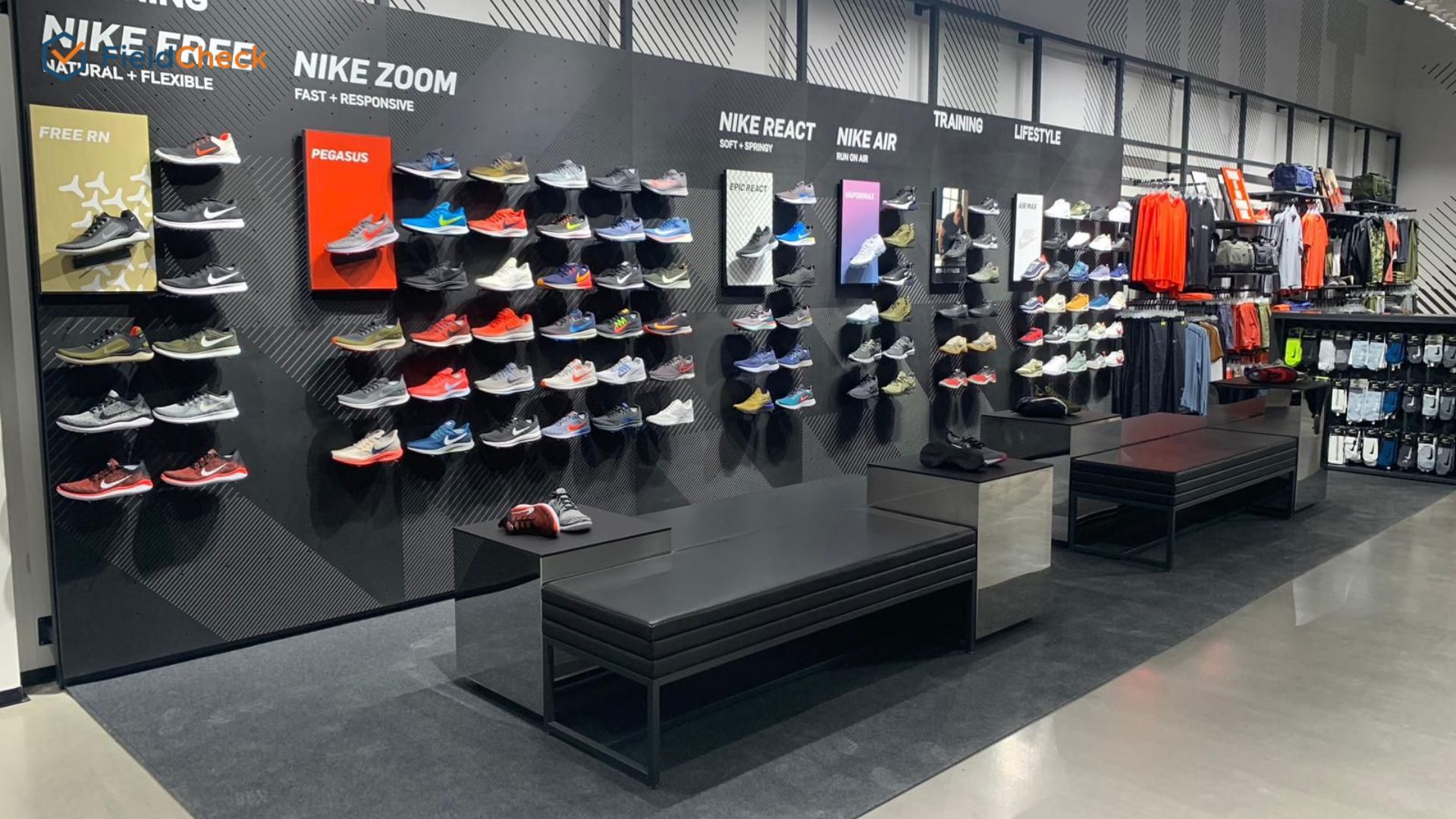 Frequently Asked Questions
How To Monitor If Visual Merchandising Plans Work?
Historically, sales representatives were responsible for auditing visual merchandising; the head of sales must understand whether their visual merchandising campaigns are performing well.
With the help of technologies, today's solutions like FieldCheck App enable businesses to audit all VM campaigns. The app perfectly analyzes merchandising plans for a company in a specific area.
How Does VM Attract People?
Visual merchandising manages the store's look and arranges the products to appeal to customers. Additionally, by incorporating more visual merchandiser strategies, like campaigns, businesses may significantly improve their conversion rates and keep their customers engaged.
What Tools Are Utilized In VM?
Visual merchandising is crucial to the brand's total visibility. Effective use of visual merchandising tools attracts customers and increases conversion rates. Top tools for FMCG products include stands, vis-coolers, posters, banners, signs, props, etc.
Learn how FieldCheck can assist your business today