Retail merchandise management has been considered as the tool to help improve the quality of stores. As a result, retailers can achieve desired success with more sales and customers.
In an attempt to get that result, they are better to build and conduct a proper merchandise mix. So how retail merchandise management impacts quality improvement? And what is the merchandise mix? Find out in the following parts.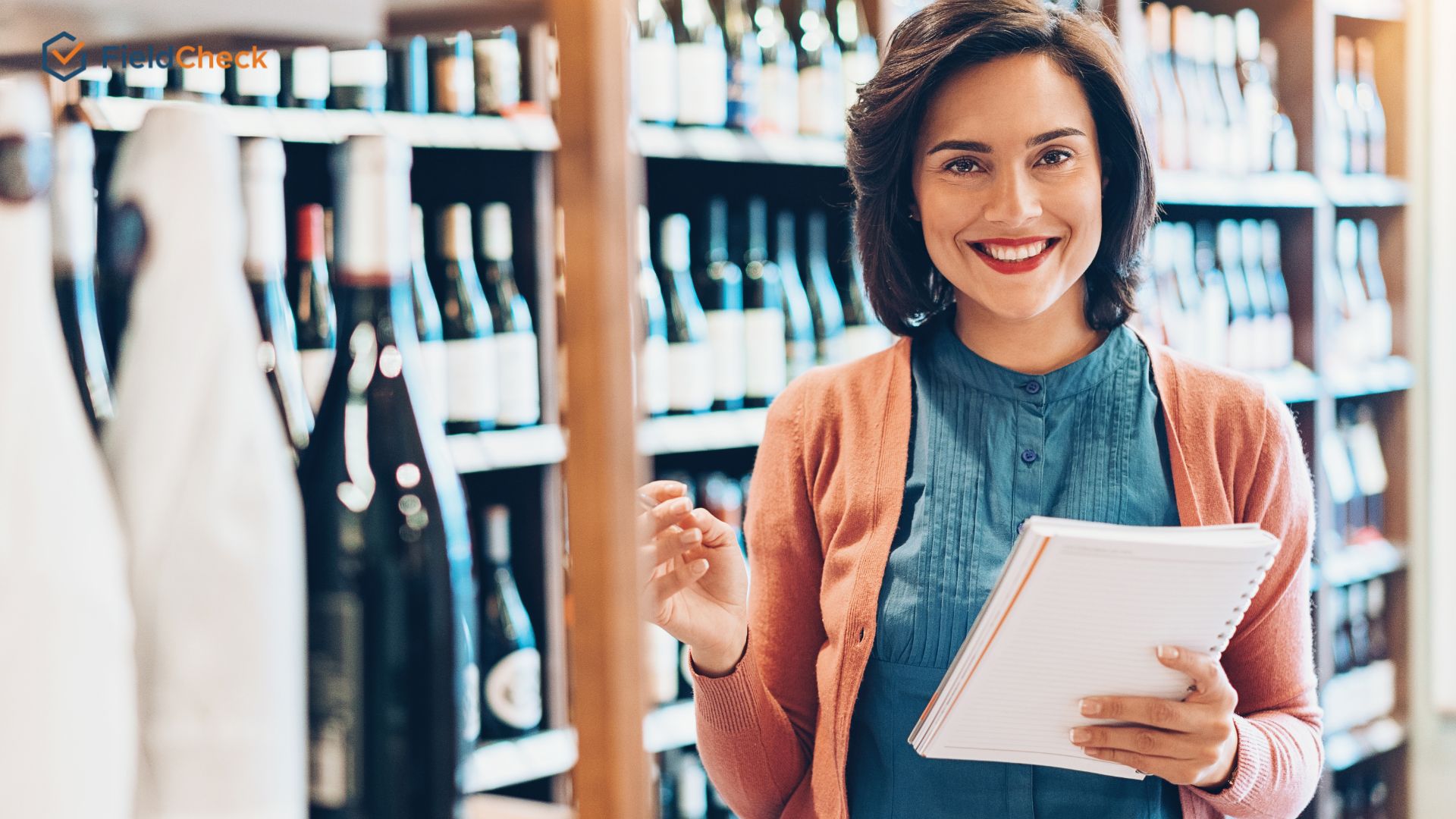 Retail merchandise management has been considered as the tool to help improve the quality of stores
What Is Retail Merchandise Management?
First, we need to find out what merchandise management is all about. Retail merchandise management is a crucial ability to operate a profitable retail business and encourage customers to purchase items from a retail store.
Merchandise management refers to various activities that a retailer uses to organize and supervise their retail stocks.
It involves the process of determining what merchandise the store should have, how much of the item needed to meet customer demand, where products are positioned in a shop, and how to price them to maximize sales and profits.
In other words, merchandise management is the planning and managing of inventory in a retail store. As a retailer, you need to be certain that what you need to sell fits the demands of your customers.
Retailers must also be able to arrange and manage their inventories. They must be responsible for tracking their goods from the time they are supplied from a manufacturer until a customer purchases an item.
A successful retailer must ensure that all merchandise is handled and stored appropriately, that the store is structured so that customers can easily discover what they want, and that it is easy to determine when it is necessary to re-order specific items.
And product units and categories are the fundamental elements for managing merchandise in retail stores.
How Retail Merchandise Management Can Impact Quality
Good merchandise planning in retail management will help you gain the following benefits:
Meet Customer Demands
Knowing the number of products in the store's warehouse will help the store meet customers' needs better. When the products customers need are always available, it will help increase sales and customer satisfaction.
Reduce Unwanted Inventory For Lower Costs
Inventory management somehow helps cut inventory costs while ensuring supply to fulfill all customer orders, helping to improve profitability. Stores with ideal inventory levels can reduce storage costs and not have to tie their cash flow to inventory.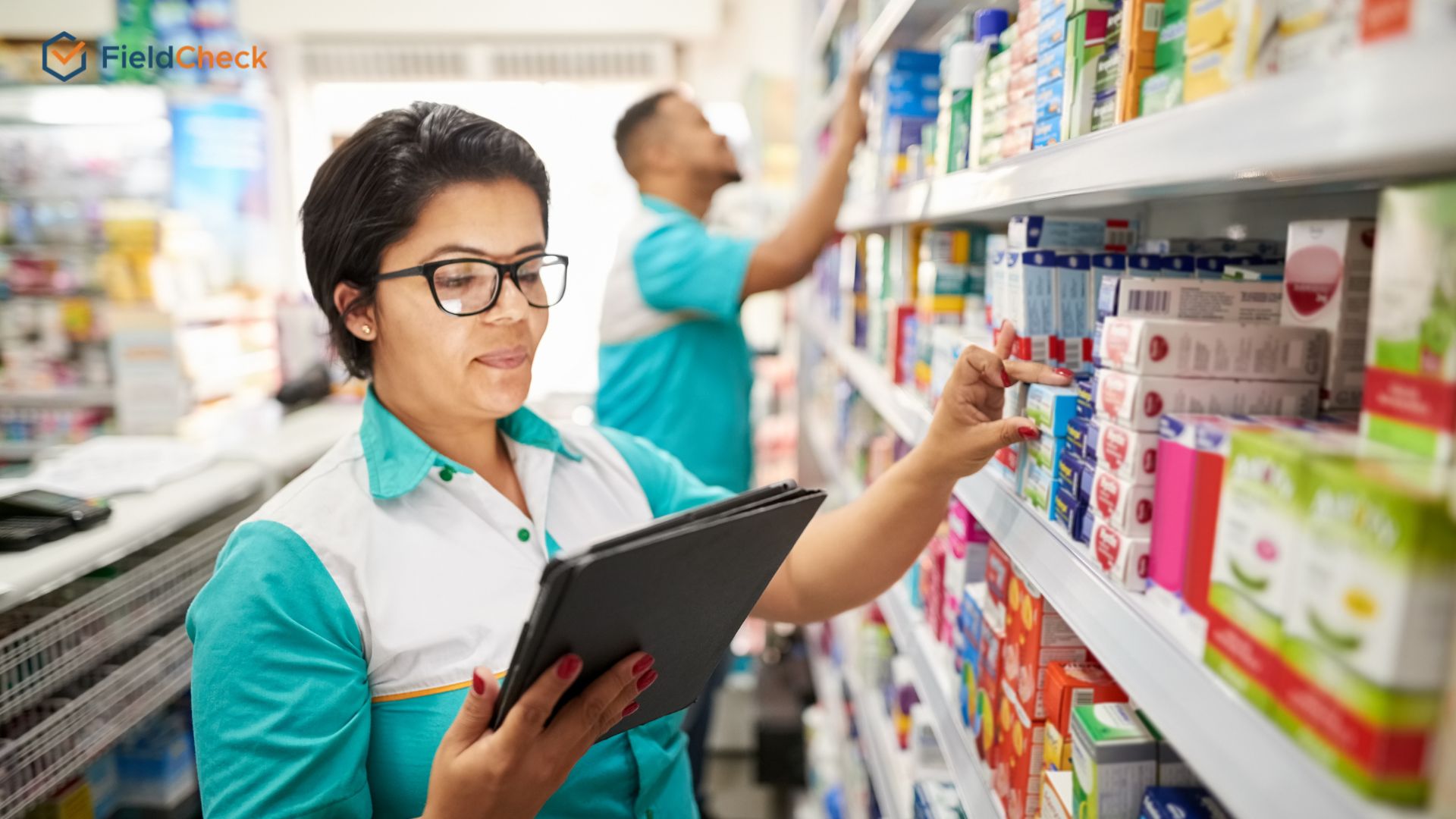 Inventory management somehow helps cut inventory costs
Avoid Product Expiration And Obsolescence Problems
Another effect of stock management is to avoid product expiration, especially the problem of obsolescence for fashion products. With proper planning, you'll have less stock taking up space, meet customer needs, and turn a profit.
Gain Customer Attention in Stores
Well-organized displays and facilities can help retailers build a good reputation and impression. Products at the store that are displayed beautifully will attract customers' attention better, increasing the sales rate for store owners.
What's more, when you own good store management software like FieldCheck, you can avoid repetitive and time-consuming tasks. In addition, the management of displays and equipment at the store is also made easier.
Key Components of the Merchandise Mix
Retailers should pay attention to some major components of the Merchandise Mix when running their business.
Product
Product is the key element in the merchandise mix. The goal of the product is to grab the customer's attention and turn it into a need. Depending on the product type, the retailer can decide on the appropriate quantity of the goods.
However, for seasonal products, retailers need to set relatively precise quantities. This will avoid the situation when the holiday is over. For fashion products, retailers need to measure factors according to customer needs to prevent product backlog and becoming obsolete.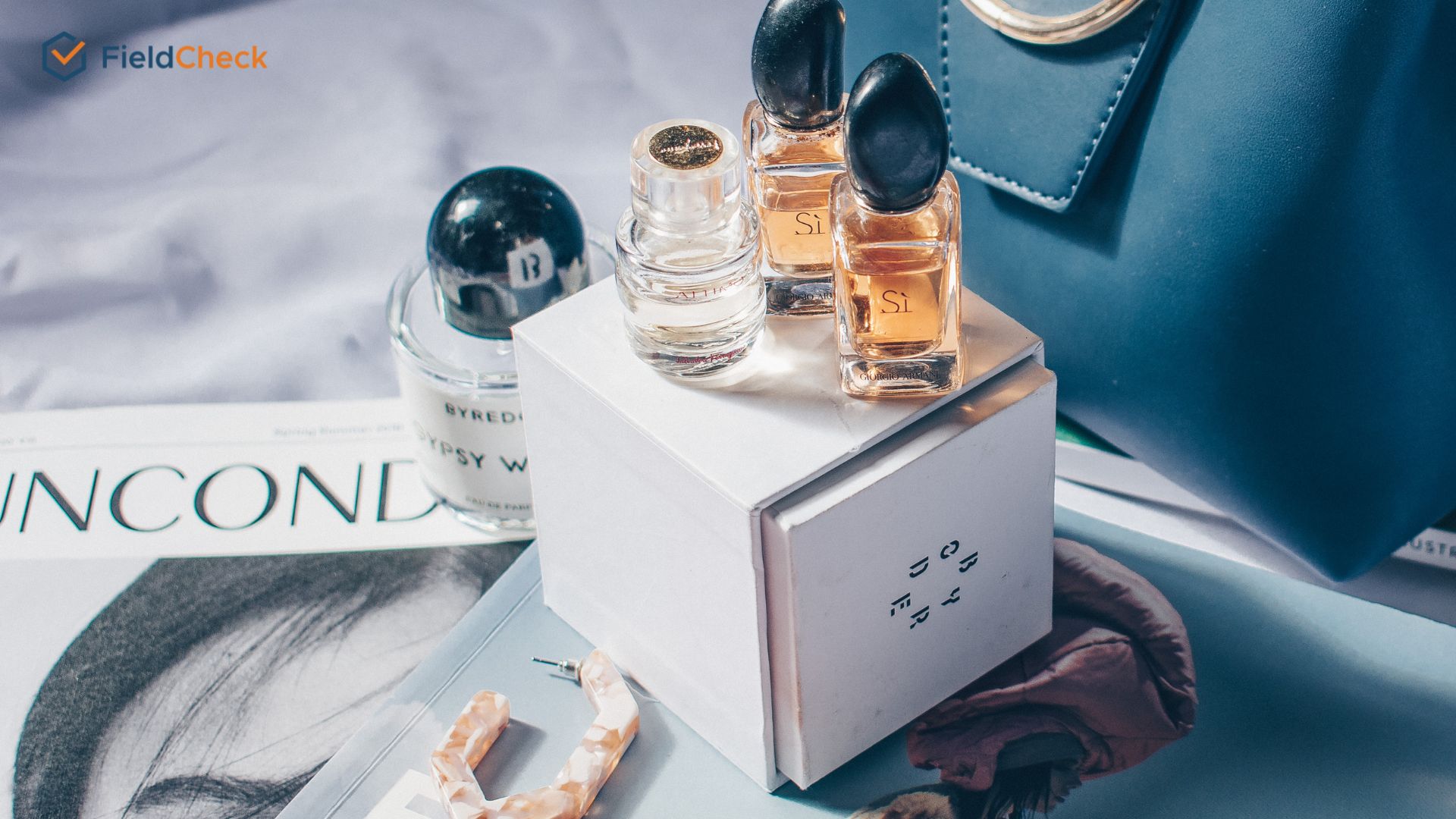 Product is the key element in the merchandise mix
Price
Retailers need to decide wisely the right price for the customer they target. Accordingly, we can classify products into affordable, mid-range, and high-end product groups. Another way to categorize products by price is the list price, discount, combo price, etc.
Range
The product display scope will be related to how each product type is displayed in the store. It could be brand variety, size, color, and price. There is also the factor of the number of product lines in the store.
For example, a fashion store sells shirts, t-shirts, trousers, and jeans. So the store has the width of four and the breadth like Levi's, Guess, Gap, and more. Different sizes and colors are in the part of depth.
Retailers should calculate based on the above factors in store operations management to bring more options and avoid out-of-stock when customers need them.
Space
Placing products in the eye of the customer is equally important. Retailers must use the space to optimally display different types of products, ensuring customers can easily find and put them in their shopping carts.
Retailers can use mannequins, hangers, and front door displays for better display.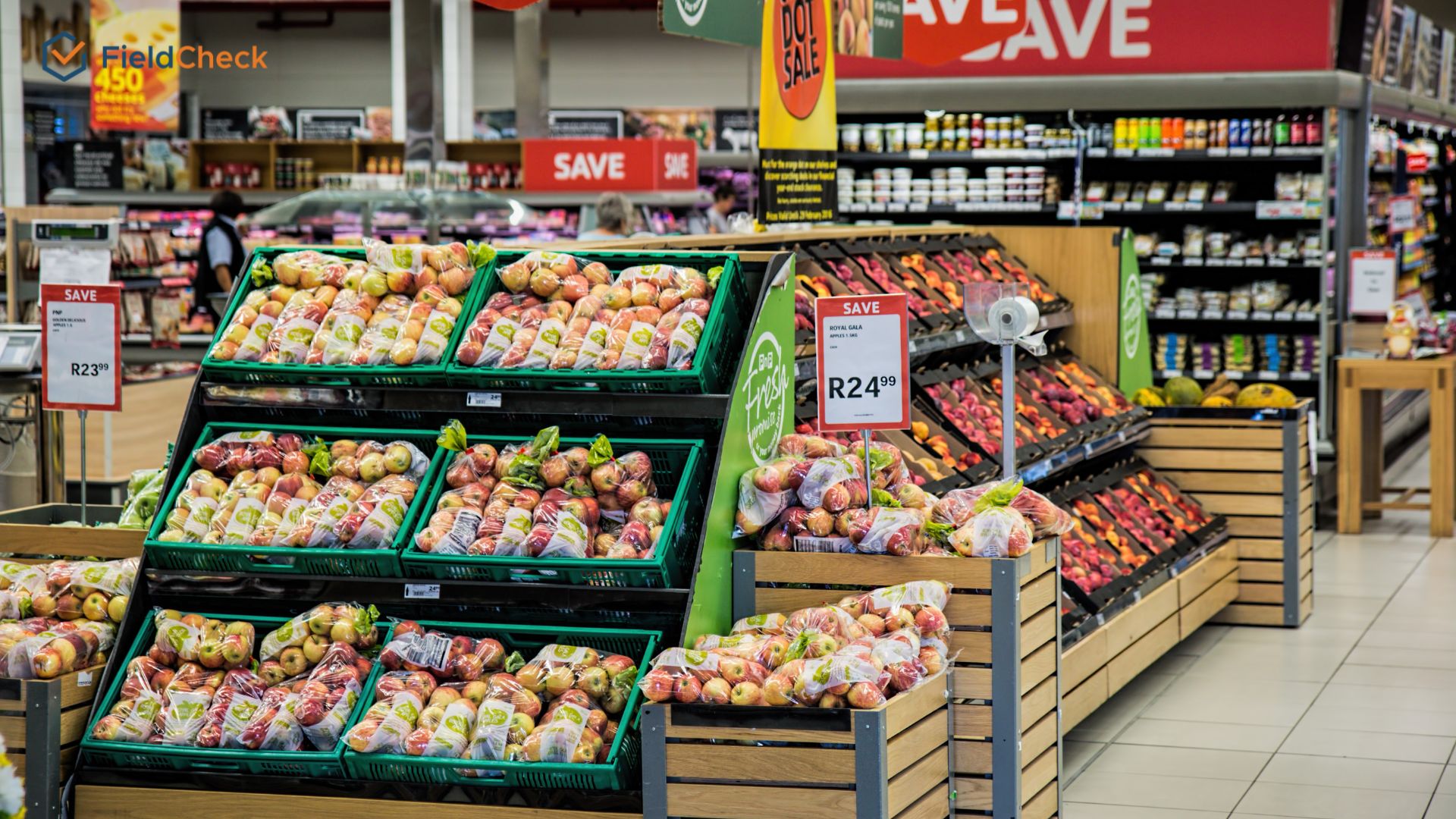 Placing products in the eye of the customer is equally important
Assortment
The classification here is to plan the presentation of the product portfolio for the best results. Similar products are put together based on category. For example, toiletries will be placed separately from snacks.
Retailers must organize product categories wisely and manage them so that customers can easily find products and complement each other.
Comprehensive Guide of Merchandise Management in Retail
For the merchandise planning process in retail management, below is a step-by-step guide for your reference.
Implement the FIFO System
First In, First Out (FIFO) is one of the common tactics for warehouse management in retail stores. The FIFO system indicates that you should place the goods in the same sequence in which they were manufactured or purchased. It is especially important for shops that sell short-lived commodities such as fresh fruit, food or agricultural products and other similar goods.
Applying the FIFO approach to your inventory will help you quickly sell out of stock perishable items. This FIFO system also works effectively for non-perishable goods because products that stay for an extended period of time on the shelf may sooner or later become expired, damaged and eventually, you have to get rid of them.
The best way to implement the FIFIO system is adding new items in places that keep older things at the front. Accordingly, the first goods or batches entered into the warehouse will be the first goods to be released from that warehouse. The remaining goods will be the most recently imported goods.
Take your process and data digital
Aside from properly controlling your stock in the warehouse, you must also consider ways to optimize the merchandise management process. Given that digital solutions bring you enormous benefits beyond spreadsheets, going digital is the greatest method to accomplish excellence in merchandise management.
So how to digitize your data and process? We recommend you use FieldCheck - a store stock management system that offers digital checklists to track items in your store.
The deployment of software in product management does not just support your staff to do regular tasks in a fast way. It can also help you prevent losses and save more expenses on downtime and maintenance.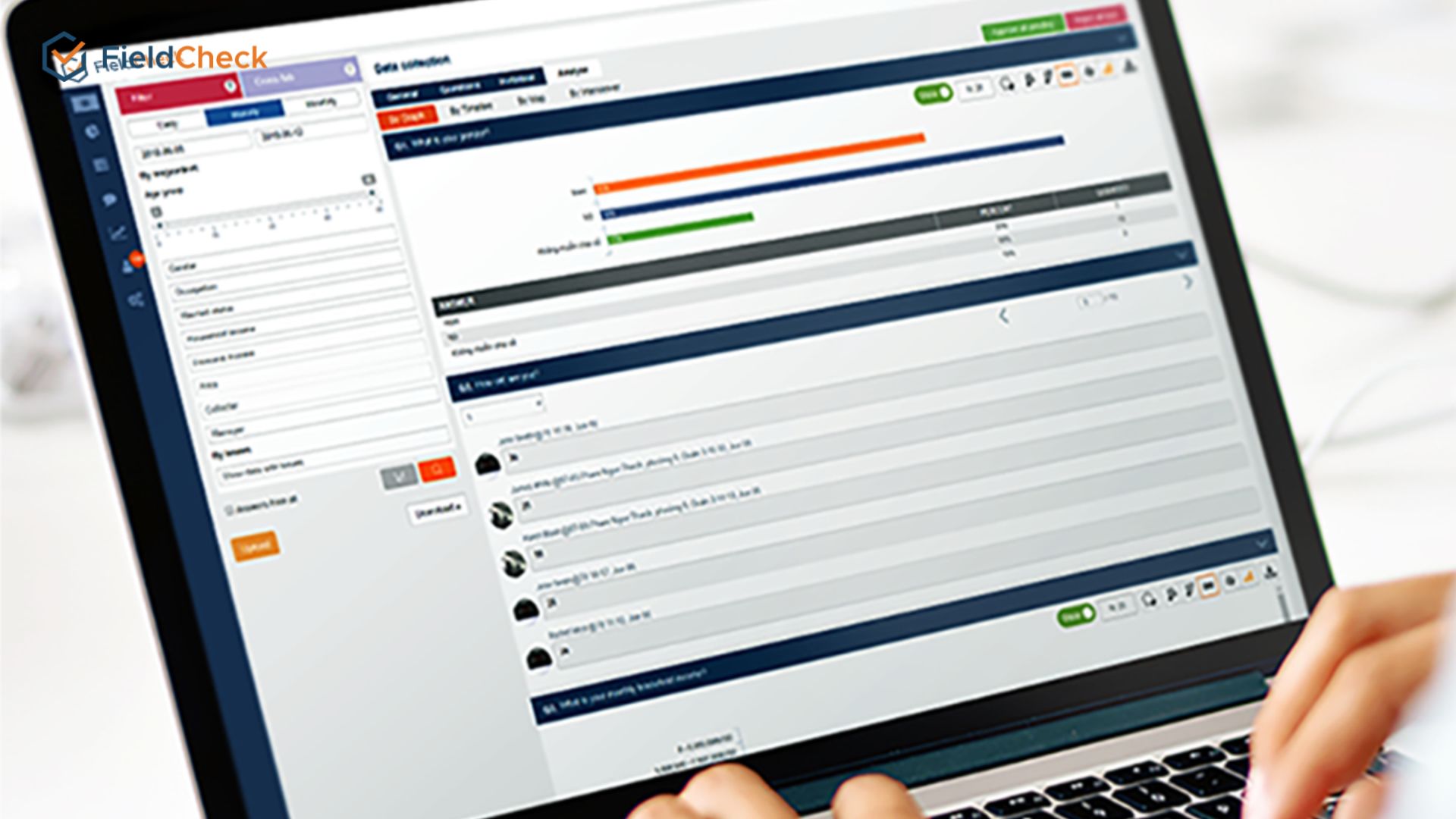 FieldCheck - a retail store operations management app
Pay Close Attention to What Customers Want
When planning to open a store, you have already decided target customers or the consumer segment to sell your products. It is absolutely essential to have data-driven insights from customer behavior.
The awareness of your customers will help you plan an effective merchandise mix to attract them to store and provide a shopping experience that they enjoy. The rate of returning customers for their next purchase will thereby go up.
Besides, a store owner must have knowledge of what the customers want and provide such things in the store. You must display the items in a way that makes your shoppers desire to own and sell them at an appealing price. Preparing a plan is never enough.
Such a strategy is often based on the needs and specialties of each store or department. When planning, be sure to take into consideration aspects such as product brands, types, price lists, and other similar factors.
The application of software and systems to keep track of customers' purchasing habits is also helpful to provide a solid foundation for making informed judgments about merchandising management and merchandise mix.
Take an Audit of Your Stock
It's a big mistake of a retail manager if not conducting a stock audit. Even if you have strong inventory management software, you must still perform a physical count of your whole stock to check that what is in the warehouse corresponds with what actually is in store.
Simultaneously, you should have a real-time mechanism to watch out for the current level of your inventory. This should ideally prioritize your more expensive products to ensure everything is in order.
In that event, FieldCheck assists auditors in creating survey questions on the system and gives mobile capabilities to the team performing virtual store audits. The software allows auditors to conduct a more agile retail audit without worrying about losing paper or compiling statistics from spreadsheets, because all submitted jobs are automatically examined on the system for in-comprehensive visual analytics.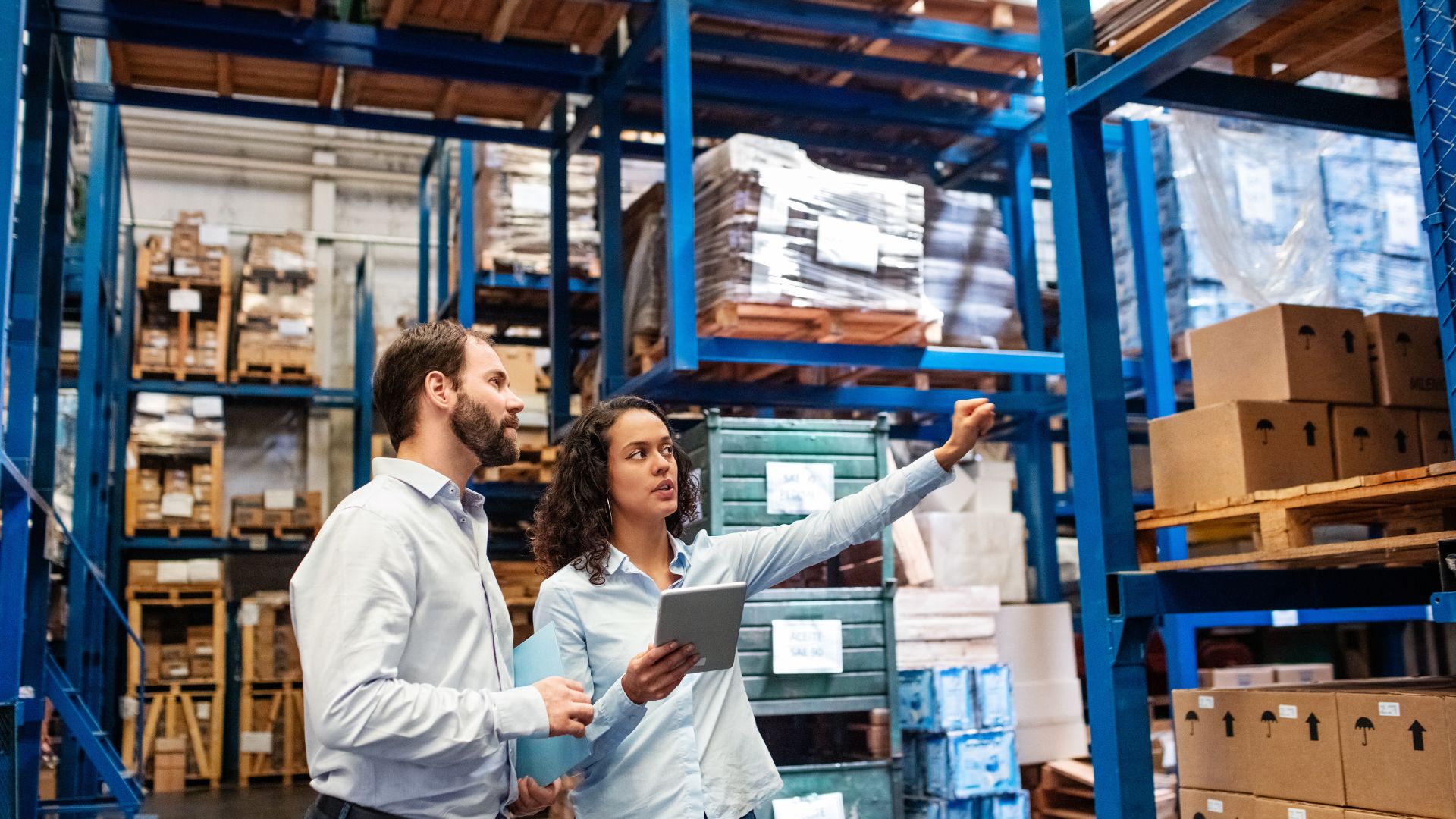 FieldCheck assists auditors in creating survey questions on the system
Look for Consistency and Change
Your goods classification must have a certain level of uniformity. Remember that your frequent shop visitors are accustomed to a certain lifestyle, price, items, and so on.
This is why stores should continue to offer particular items based on their customers' preferences on a frequent basis. Along with this, it is also vital to introduce some variation from time to time.
Retailers could provide an element of novelty to bring about a gradual shift in particular items, their entire style of operation, and to suit changing client trends and desires.
Bring Effective Communication Between Staff And Managers
The last practice to succeed in merchandise management is the prompt and clear communications among store workers and the business leadership. It is important to represent your approach in an effective way so that everyone knows it and works to get it correctly.
This ensures that product is managed at all levels, and that continual monitoring and control are maintained to ensure beneficial success.
FieldCheck allows you to send messages with notifications and attached tasks to complete. Along with that, mobile users can report incidents at stores via the Ticket Management feature.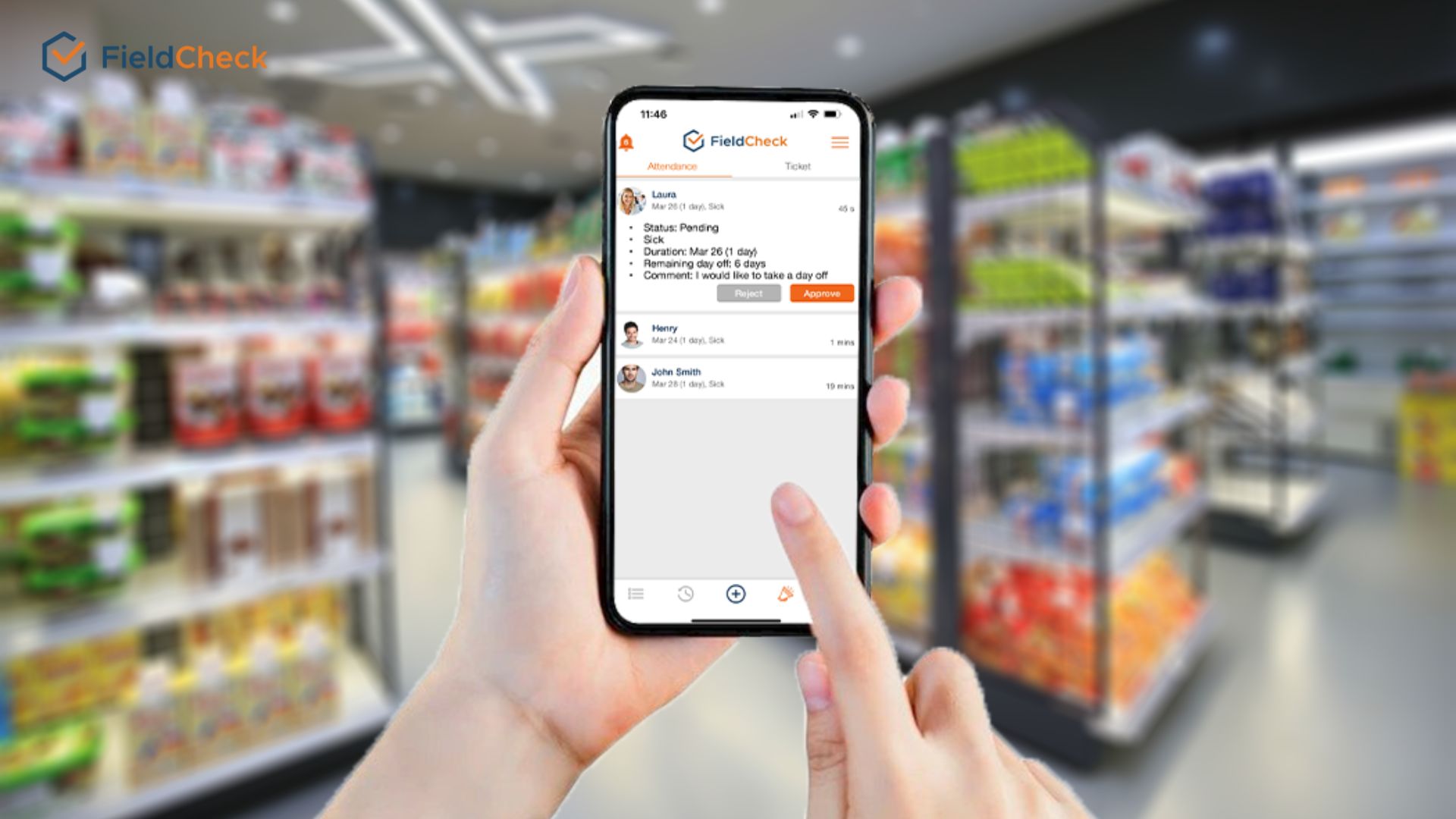 The last practice to succeed in merchandise management is the prompt and clear communications among store workers
Wrapping Up
In short, good retail merchandise management can directly affect the performance of the stores while improving quality in retail merchandise management. That said, to do that, businesses in retail industry need to invest in an innovative method to monitor products, sales, employees, and other ad-hoc tasks.
Understanding the demands of retailers, we have developed FieldCheck with key functions of visual merchandising, inventory check, employee attendance, to name a few.
Our digital solution provides graphical analyses to bring overview of business trends for retailers to step on further actions. Should you need any demo, please feel free to let us know.
Learn how FieldCheck can assist your business today