FSM software is one of the management solutions designed for field workers or off-site teams to support them in handling their jobs effectively. That job, previously a manual procedure, involves making customer calls and sending paperwork to field service technicians, office workers, and customers.
Due to customer demands and locations, providing exceptional customer service and effective resources is quite difficult. Thus, with the introduction of field service management software, field technicians can keep track of everything anytime and anywhere.
Field service operations
What is Field Service Management Software (FSM)?
Field service management (FSM) software is a software-as-a-service (SaaS) platform that allows field technicians and office workers in various industries to work from mobile devices or tools.
As field service is mobile work, the FSM solution allows in-house and third-party personnel to do more field-based work without waiting for equipment to be transferred back to the service providers.
Businesses implementing FSM software might expect various objectives, including improved time and performance.
Field service management is a centralized solution that supports firms in controlling, simplifying, and integrating daily operations conducted by field and back-office workers for better management and transparency.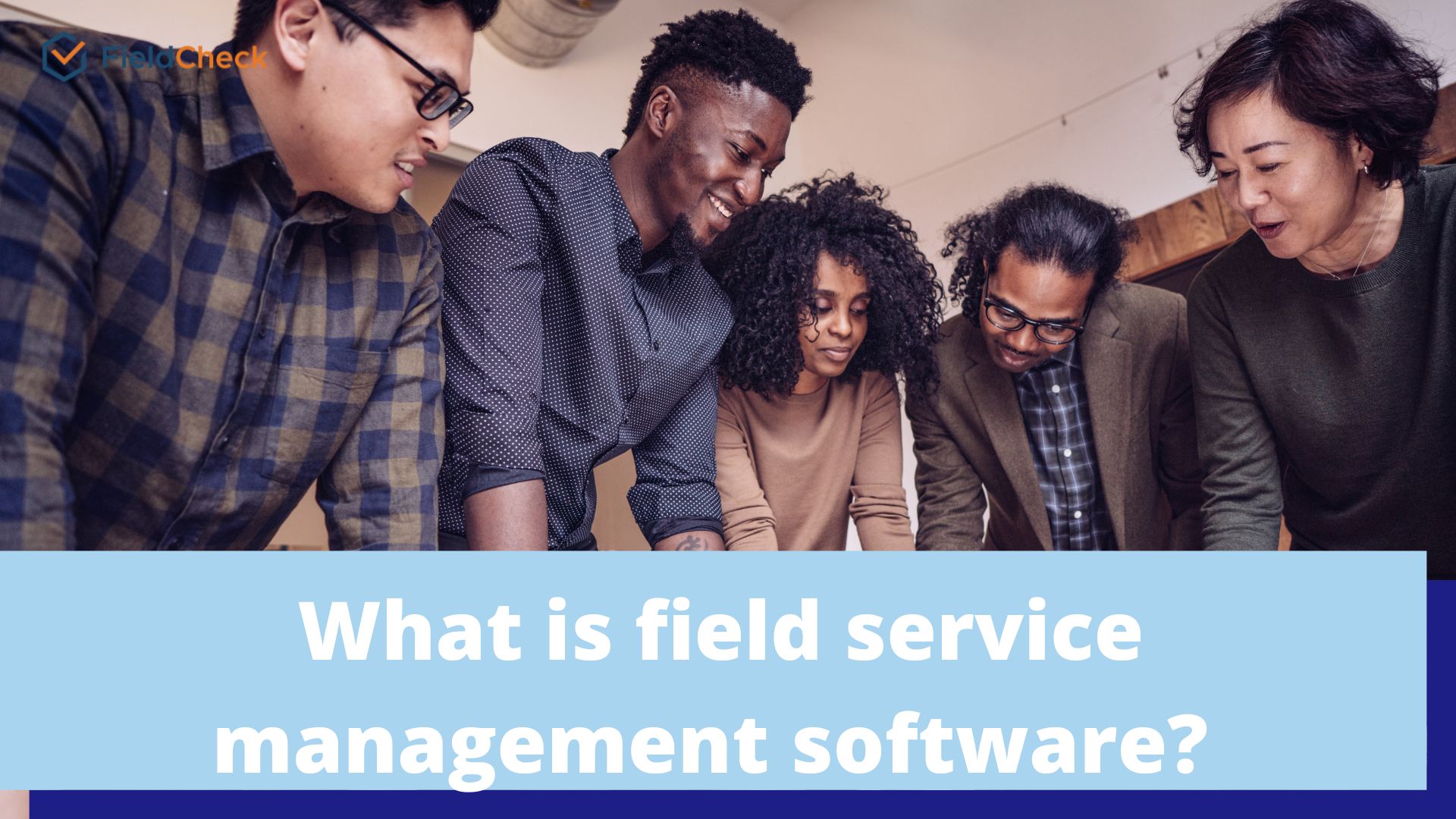 Field service management solutions are SaaS platforms
FSM software allows managers and supervisors to assign people and resources to work orders while managing assets and inventory, assigning and scheduling, recording actual operational activities, and measuring productivity.
It also enables field staff, including promoters to obtain service requests and schedules, report to work, collect money in the field and contact the back-office team.
FSM Software's Important Features
The mobile field service solution supports service firms in scheduling and tracking outside operations by showing details of priority work, directions to the job site, customer contact information, and data on necessary parts for representatives.
In addition, managers can utilize FSM to handle work orders, arrange outside resources, and track client history. Here are some standard functions as well as advanced features that field service software can offer businesses
Work Order Management
The primary functionality of FSM software is the work order management tool. This feature provides office workers and field technicians access to task tickets and information needed to complete the project.
Technicians, for example, can view job history to see what tasks have been completed already and read comments made by other field workers. While they are still working on the go, office staff or managers can use this function to add new jobs.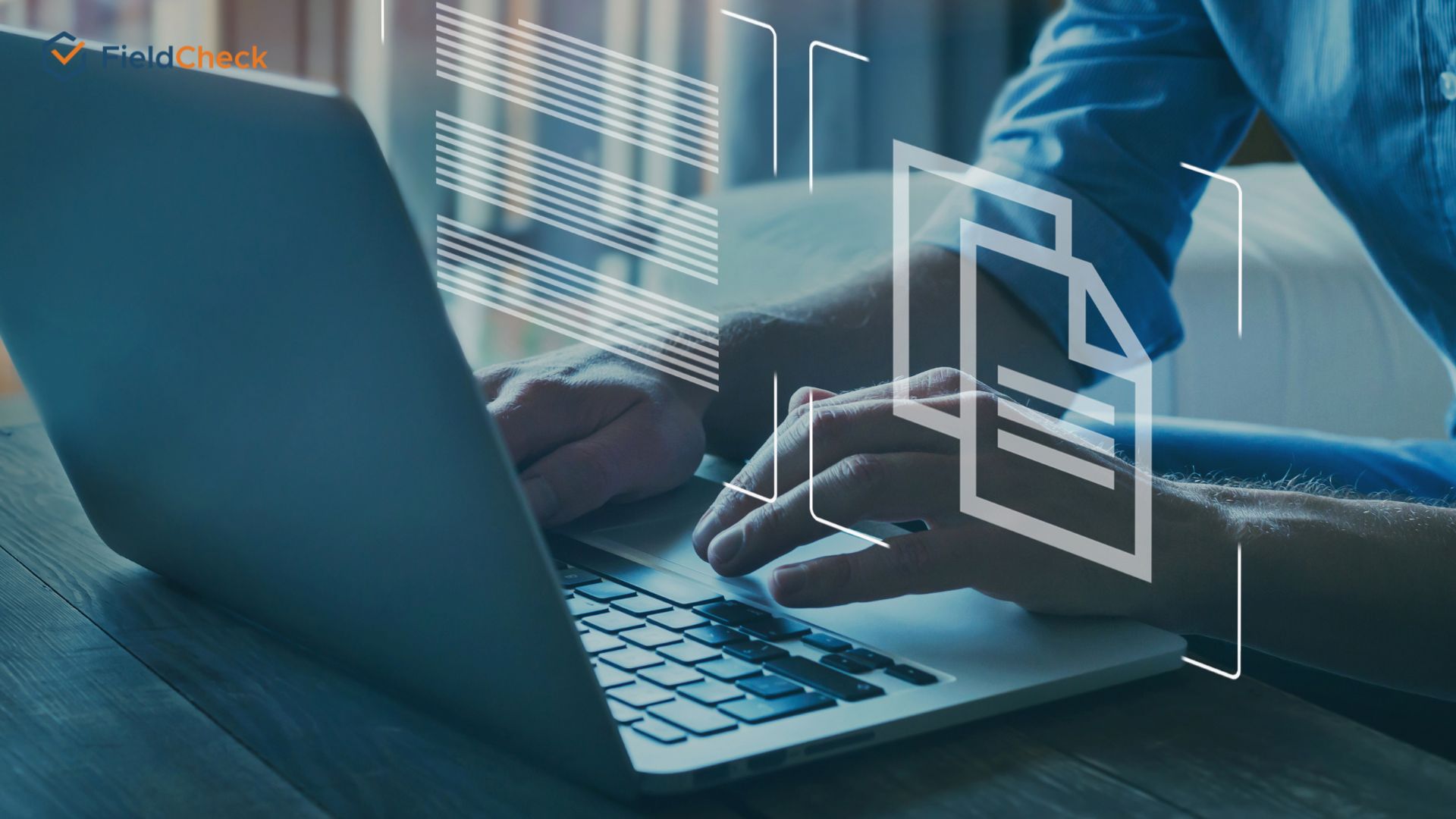 Work order management
Customer Management
Employee and customer management becomes more difficult as a firm grows in size. In that context, field service software enables you to organize and store client and supplier information effectively.
Customer management is an important aspect of field service businesses, which is why it has its tools. At the very least, FSM software must give your company a customer database that holds full information about your customers, including their contact info, addresses, and service records.
Customers can also make, change, or reschedule appointments; get technician estimated time of arrival (ETA) alerts, and fill out surveys with customer portals and notifications in today's FSM software.
Customer Management
Route Optimization
Supporting an efficient route to off-site workers contributes significantly to prompt task fulfillment. Specifically, FSM software connects with GPS to monitor technicians' and their transport means' locations in real-time.
Also, this feature supports users in generating an efficient path while still offering route modification based on business criteria for various sectors of your firm. Several mobile field service management systems even provide turn-by-turn directions to technicians.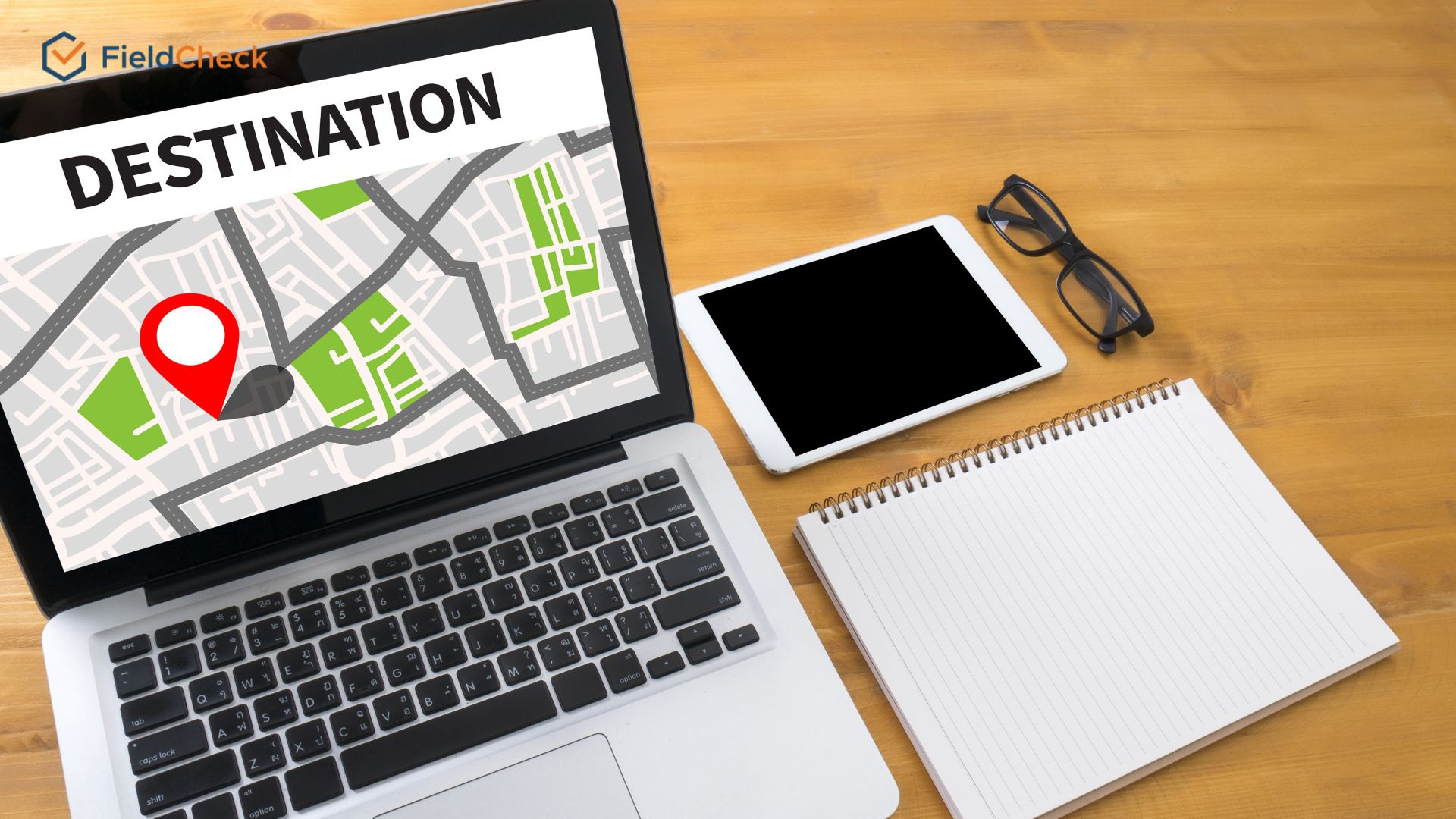 Routing feature
Payment Processing & Invoicing Features
This advanced functionality enables businesses to generate and deliver automated quotes. With an interface for accessing all bills, your office employees will save more time tracking existing payments.
Batch invoicing, electronic invoices, and configurable pricing are common features of FSM solutions.
Payment and Invoice Processing
Inventory Control
Sometimes a technician's ability to finish a project on the first visit depends on the availability of specific parts. Users can view inventory levels and demand estimates to calculate how many items they have to order for future requests. Users can also set up alerts when the stock hits a specified level.
By replying promptly to service requests, users can save time while waiting for stock orders and enhance customer satisfaction.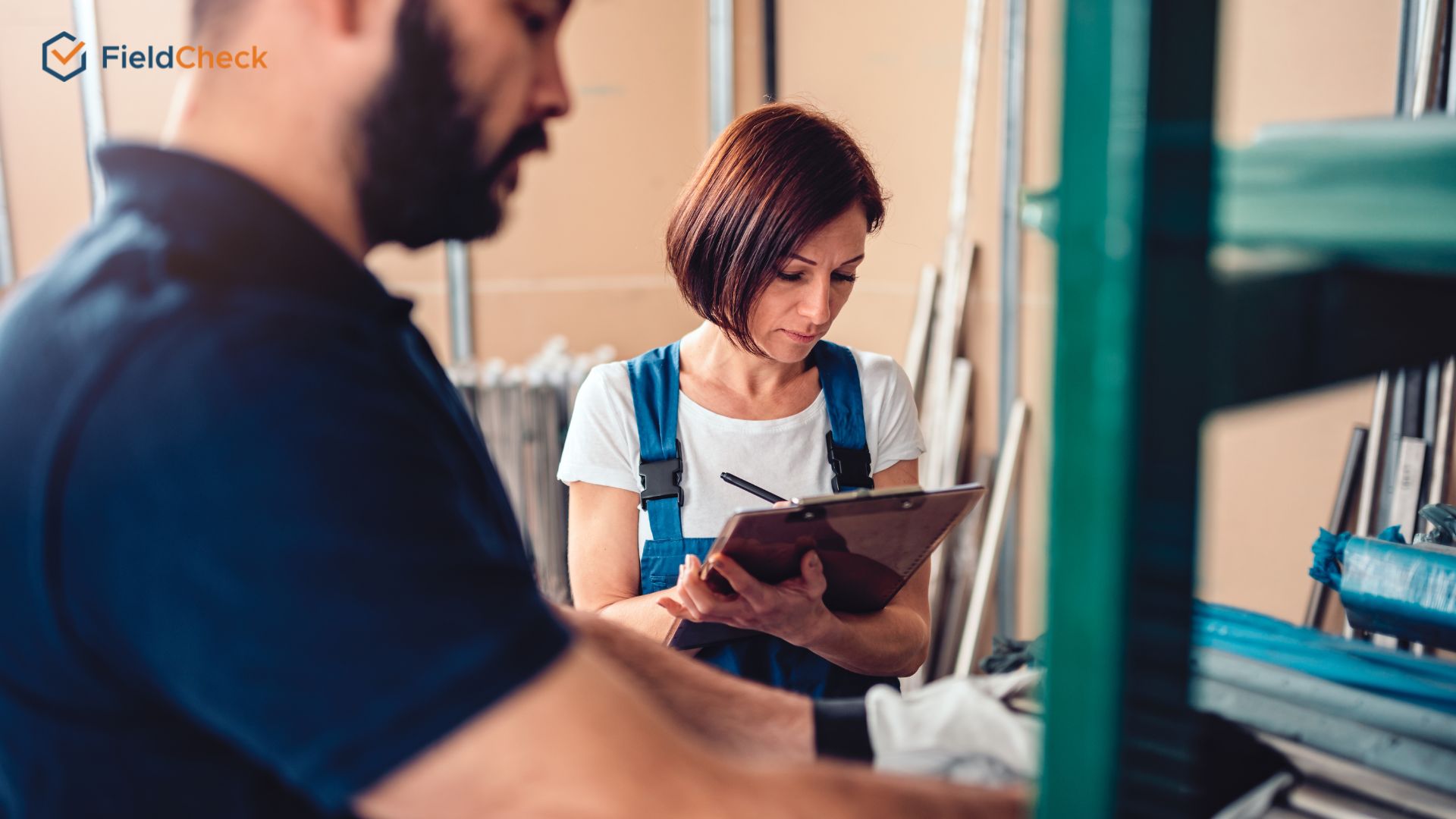 Inventory management
Maintenance And Repair
This feature facilitates the specific functions associated with repair and maintenance. Users can use it to set up preventative maintenance, freight forwarding, check warranties, manage engineering modification requests, and streamline depot repair.
Maintenance, repair costs, and history reports alert users when tools, equipment, or vehicles require servicing. All these aspects contribute to the longer life of tools and equipment, resulting in cost savings.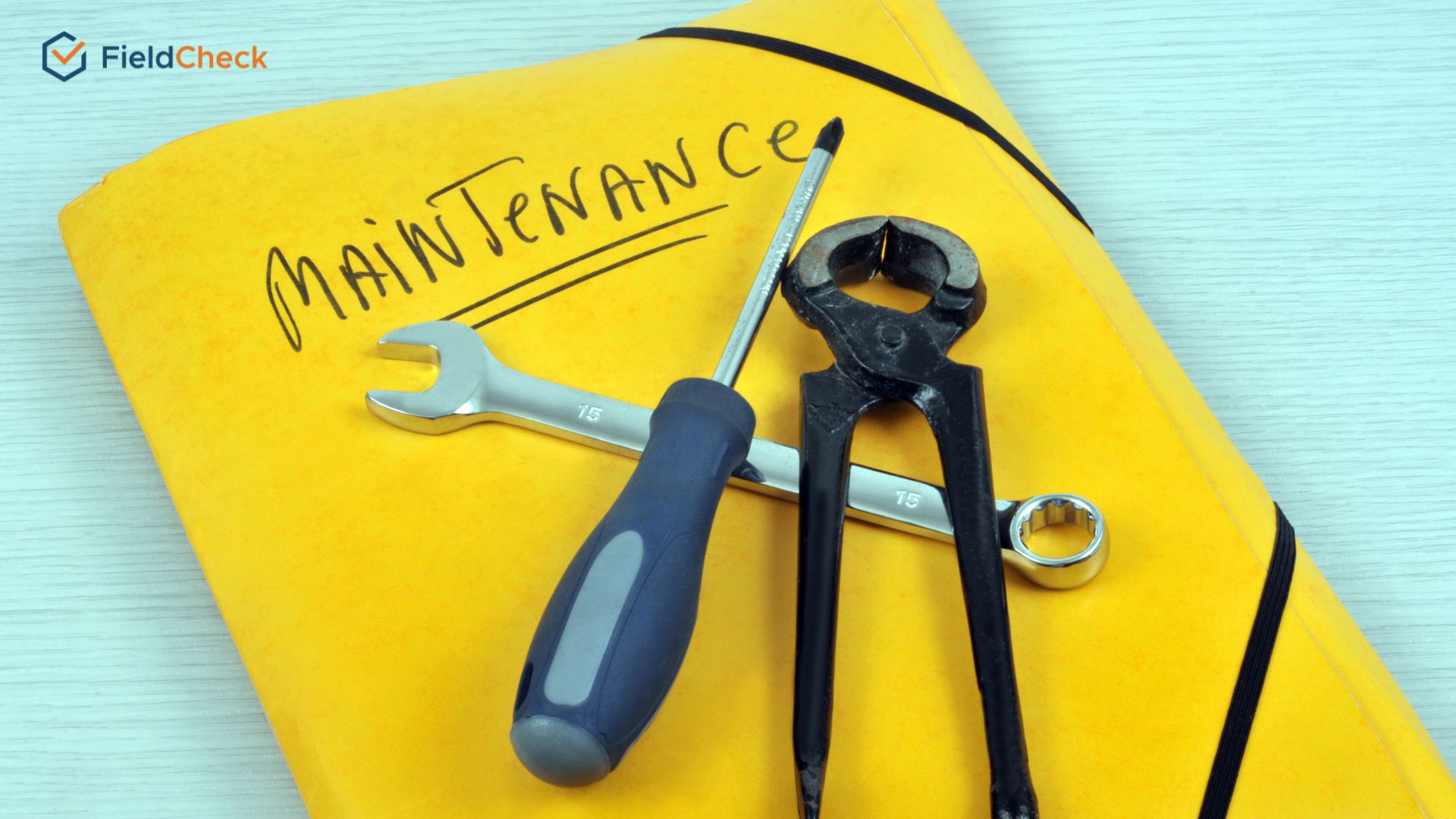 Repair and maintenance
Augmented reality (AR) is used in modern field service platforms to conduct functions such as training, information collection, and knowledge acquisition. Technicians can use AR to superimpose a digital counterpart of a machine they are fixing onto the physical machine.
This method can also guide a technician in the maintenance or repair work.
FSM Software's Major Benefits
Field service management software is one of the key resources for businesses to achieve better compliance in the corporate world and promote customer experience. Besides, this software can bring significant advantages to stakeholders in several ways, including:
For Technicians
The software provides a lot of great support to field technicians when they use an FMS mobile app with the right features. Mobile field service software enables off-site workers to document their work and see what other projects they have planned.
Many FSM software systems also include a knowledge base that technicians can use for more difficult tasks.
For Managers
Field service requires constant management of personnel and field operations. This difficulty prompted developers to create FMS software to address the unique constraints of conducting in-home or business services.
It aids in the management of project tasks, component procurement, timetables, and customers. It also offers capabilities for dispatch, routing, and technician management.
These solutions enable supervisors to monitor and control field activities from the office, increasing efficiency and ensuring task completion on time.
For Industries
There are a myriad of FSM solutions available for both small and large businesses. With each collection of features, FSM software is useful in a wide range of sectors and can meet the needs of all industries.
Thus, purchasers will likely come across at least one appropriate product for their firm.
Some businesses that profit from field service management software are telecommunications, electric and gas utilities, cleaning services, healthcare, and so on.
Key beneficiaries of a field service management solution
Top 8 Field Service Software Providers
IFS
IFS Field Service Management is a hybrid-deployment system that manages the service lifecycle from start to finish. You can download it to your devices with various operating systems, such as Windows, Mac, and iOS, allowing for mobile data access and relevant changes.
It may be adjusted to match the specific demands of each firm and can sketch out complicated service scenarios to keep things running smoothly. It assists companies in improving customer service through solid integration, such as fractions, deals, and service management.
Oracle
As a part of Oracle Cloud, Oracle Field Service Cloud gives technicians and back-office management access to various fieldwork features and advantages.
This product is suitable for all sizes of enterprises. It is cloud-based and has several features, such as anticipatory techniques and self-learning, exact geocoding, auto-responding, mobile capabilities, etc.
Salesforce
Salesforce Field Service or Salesforce Service Cloud is a web-based solution for managing various tasks for managers and field technicians. It is designed for enterprises of all sizes and delivers a one-of-a-kind and broad suite of platform-agnostic additions that use SalesForce's outstanding CRM capabilities.
This software can manage documents, skill-based tasks, routing services, price quoting, educational publications, stock and inventory conditions, barcode scanning, and more.
Salesforce Field Service can also address incidents by informing your service operations teams and giving them full visibility into these issues in one workspace.
ServiceMax
ServiceMax is a comprehensive enterprise-level solution built for field service personnel and back-office managers to assist in managing essential activities, including scheduling tasks, inventory management, onboarding, personnel routing, and so on.
It tackles critical concerns in the field service industry for companies of all sizes and scopes. Since it is cloud-based, users can access ServiceMax via multiple platforms and devices (mobile phones, tablets, desktop computers, etc.).
The software supplier has developed ServiceMax to enable this tool into new and current IT infrastructures in different industries.
Dynamics 365
After being acquired by Microsoft in 2015, FieldOne is now known as Microsoft Dynamics 365 Field Service, a field service software package that synchronizes with the other products in the Dynamics 365 suite.
It offers a variety of mainstream and unique modules to help field personnel and back-office management alike with their routine operations. It is appropriate for medium-to-large-sized residential and commercial service providers since it delivers real-time mobility, workflow automation, and excellent multi-language support in a cloud-based architecture.
ServiceTitan
The software supplier ServiceTitan offers a cloud-based solution for making timesheets and schedules, managing contracts, invoices, customer communications, sales, and marketing to small and medium-sized organizations.
In particular, it enables businesses to streamline daily operations, increase customer happiness, and gain data insights anytime and from any location. ServiceTitan will save you money and time while enhancing operational efficiency and bottom-line income thanks to robust reporting features and mobile modules.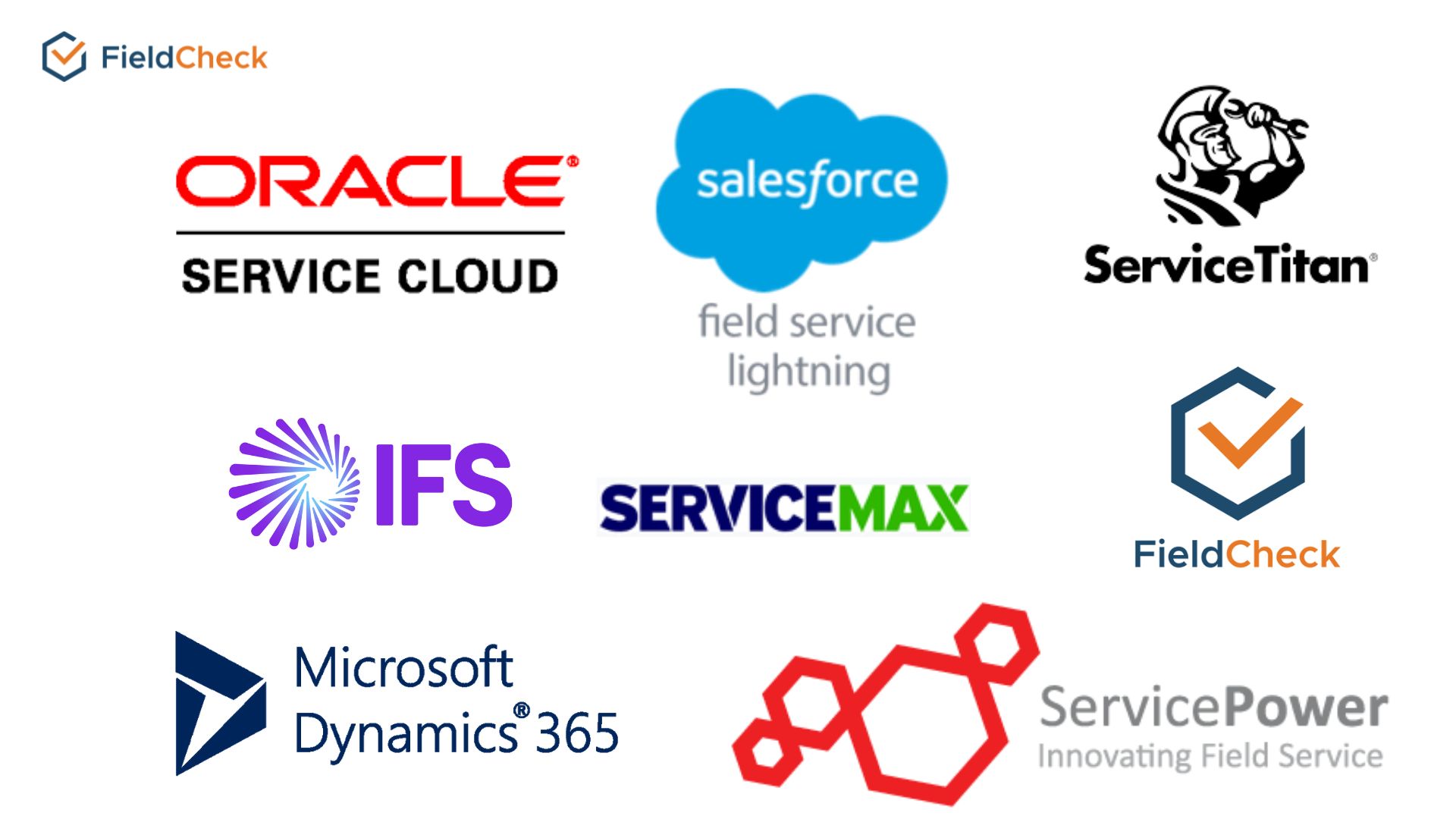 8 field service management solutions
ServicePower
ServicePower is a software platform from the same-named holding firm. The program is classified as "hybrid workforce management," as it allows external and local service providers to use it.
In its streamlined interface, the system combines many services and capabilities, including AI-optimized scheduling, route planning, warranty and claims administration, customer assistance, and dynamic stock updates, among other things.
FieldCheck
Another mobile field service management solution we recommend in this list is FieldCheck. It was made for all the field technicians to renovate their operations for better performance.
It aims to provide easier, more speedy, and more visible communications and management, as well as improve intelligence for your staff in field service operations.
FieldCheck consists of a mobile application for smooth fieldwork and a web-based admin tool for intelligent analysis and field management. Accordingly, paper-based data collection or communication is to be replaced by mobile apps for quicker, higher-quality work.
FAQs
What Is The Best Field Management Software?
Each software can meet the numerous demands of customers depending on each business's requirements. Overall, Dynamics 365 and Salesforce Service Cloud are software that has free trials for individuals and enterprises needing SaaS solutions.
Meanwhile, ServiceMax has over 450 customers across many countries and industries. ServiceTitan offers all the features that an FSM software can provide, from activity tracking to customizable forms, GPS, and electronic signatures.
How Much Does Field Service Software Cost?
FSM software costs between $30 and $300 per month. Pricing is often determined by the number of users who access the platform, the volume of jobs managed per month, and the depth of capabilities the solution offers.
Alternatively, some FSM software costs as little as $18 or as much as $59 per user per month. Pricing for unlimited users ranges between $99 (for user-based pricing software) and $630 per month.
How Big Is the Field Service Management Software Market?
The global Field Service Management market is expected to reach $5.7 billion by 2026, growing at an 11.9% CAGR (Compound Annual Growth Rate) during the projected period.
In 2021, the field service management market was worth $3.2 billion. The COVID-19 pandemic has increased field service solution penetration throughout industry verticals as customers seek to capitalize on field service solution benefits such as expansion and cost savings.
Despite the worldwide economic slump, approximately half of service companies are growing at a similar rate with no negative impact from the COVID-19 epidemic.
Conclusion
Our article has given you some useful information about the definition of field service management software, the important features and benefits of FSM, and a list of the best field service software on the market.
Hopefully, you can consider and choose the most appropriate software solution for your business to help you with work optimization and field service performance.