Free employee management software does not provide various functions included in a paid product. If you seek a solution combining recruitment, onboarding, payroll, timetracking, performance and benefits, you will surely need to pay for the full HR service.
That said, if you just pay attention to several major features critical to the business, you could give a free HR software a go. We have compiled a list of top 4 free employee management software for your consideration. Check it out below.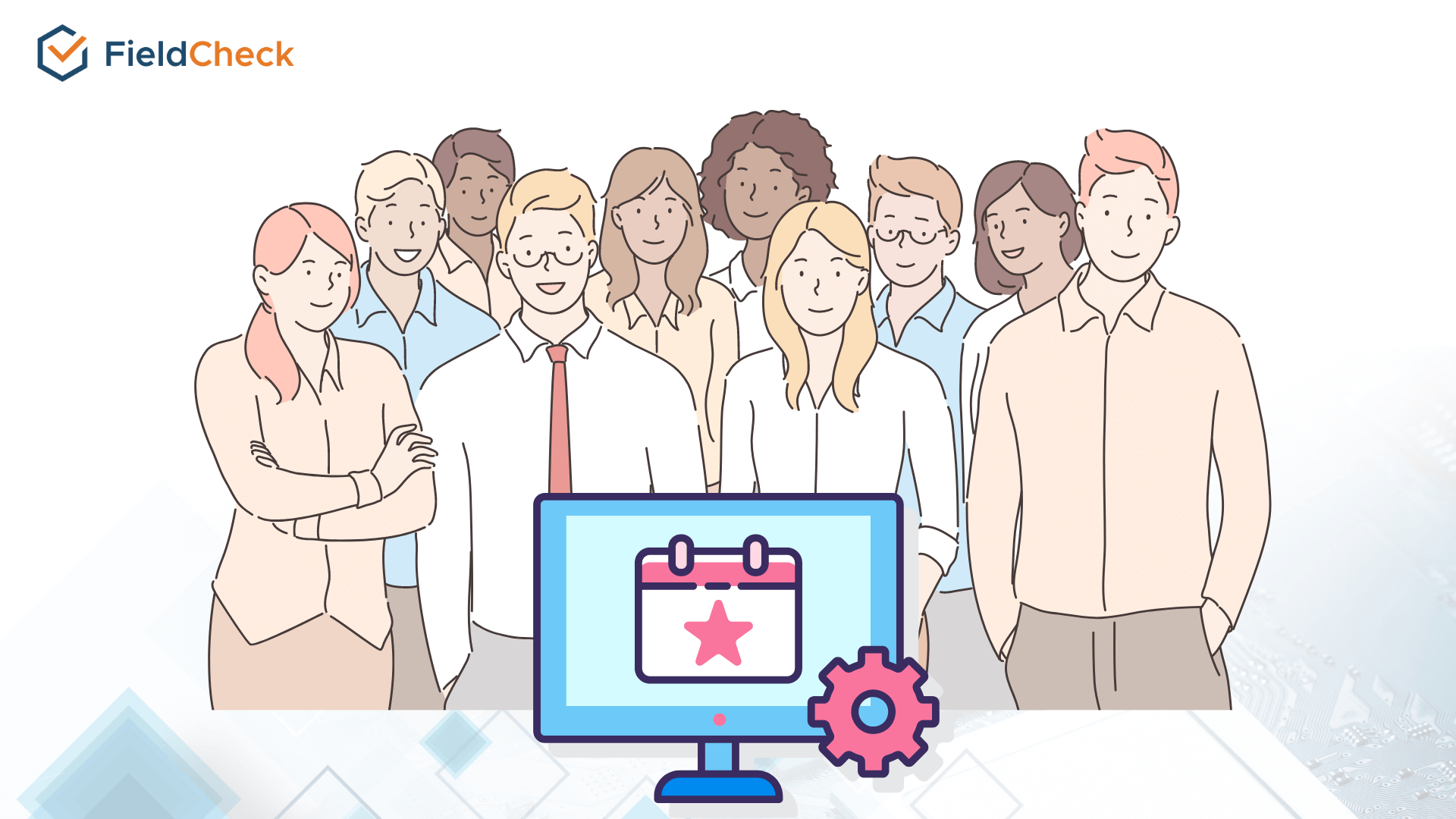 Free software often has many feature limitations during use
Should You Use Free Employee Management Software?
Currently, there are many free employee management software on the market that possess attractive features. However, it is this diversity that makes businesses wonder about its function.
Whether to use free HR management software or not depends on the needs and size of the business. However, free software often has many limitations, so it sometimes does not meet the needs of business management.
Drawbacks Of Free Staff Management Software
Each business has its business characteristics. Therefore, the free online attendance management system for employees cannot fully meet the necessary needs of businesses.
Free software often has many limitations on features in the business administration process. Specifically, some professional features are only available in the paid version.
Free features are often simple and there are many technical errors. Particularly, when there is any incident happening with the software, you will not be supported by the providers.
Besides, many free employee management software are marketed for user experience. They come with quite poor security, leading to the low information security for businesses. It is best to consider and choose a solution to buy a professional application to control and better secure information easily.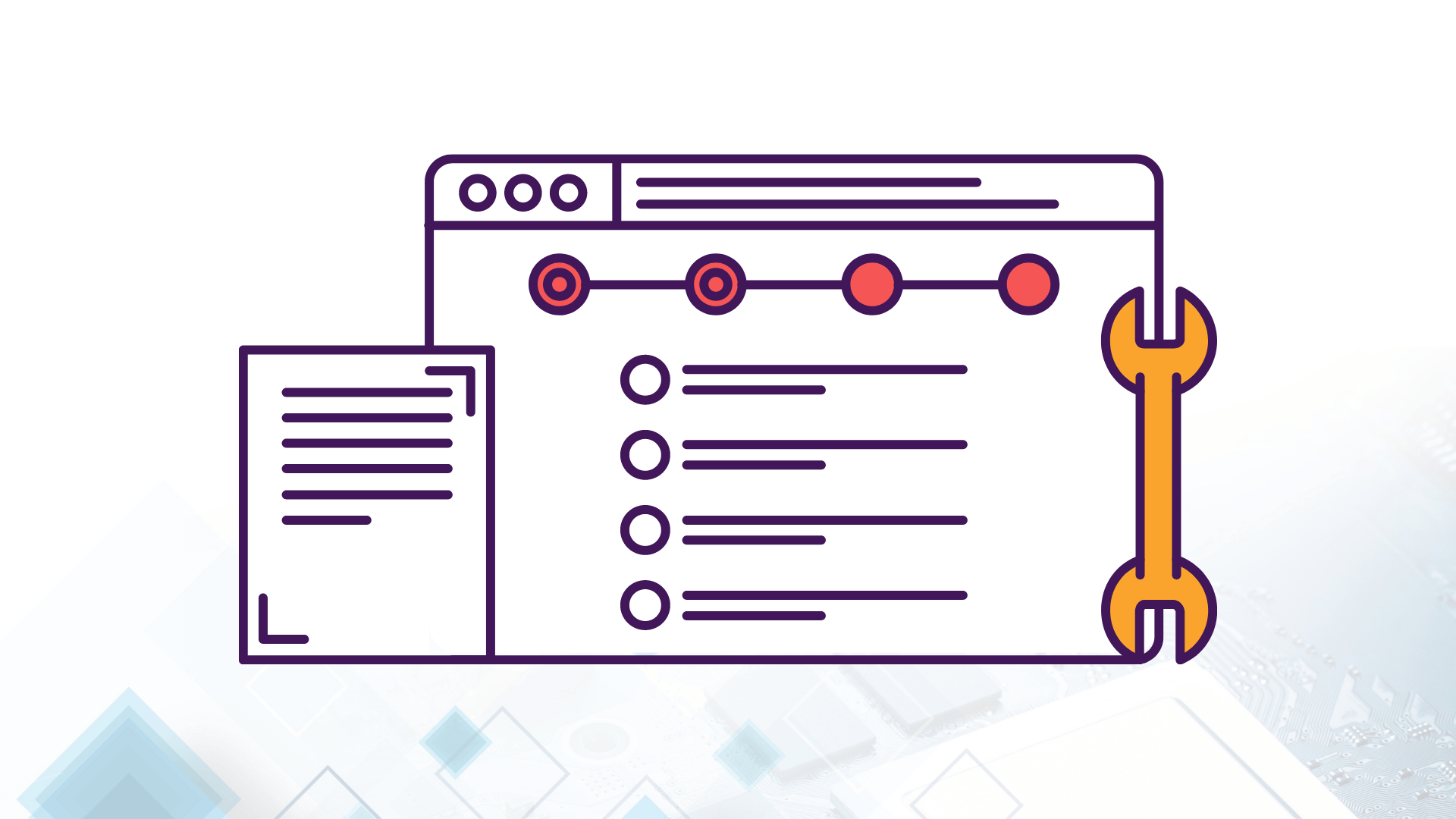 Professional management application for better information control and security
Top 4 Free Employee Management Software
Free employee management software is more suitable for small businesses and start-ups without limited funding. Here is some free employee management software that will be effectively evaluated in 2022.
1. Microsoft Excel
Excel is a free workforce management software widely used in many businesses. The application is highly appreciated for its ease of operation and diverse forms. It makes it easy for managers to make the best choice for their business.
Excel helps businesses update details and clear all data. Data management is done on many different sheets, making it easy for users to view items.
Compared with the manual human resource management method, Excel helps businesses save time and better control data. Still, this application has the disadvantage of low security and easily causes errors in the data entry process.
The copying and editing operations are less flexible. Users have to input manually, consuming management time and effort.
Excel
Pros:
High popularity

Ease of operation

Boast diverse forms

Easy to update details

Affordable
Cons:
Require employees excel at Excel

Low flexibility as users have to input data manually
2. Deskera
Deskera offers a free version of the employee management software and a premium version that costs $75 per month. A free app designed for small businesses and user experience. If businesses need more functions, they could apply for their plans.
Deskera provides numerous interesting features such as payroll management, time and attendance, recruitment, to name a few.
However, some of Deskera's features lack in-depth uses because of its wide coverage, which do not completely solve the business's issues. The management process only stops at a simple level, making it less effective than other software.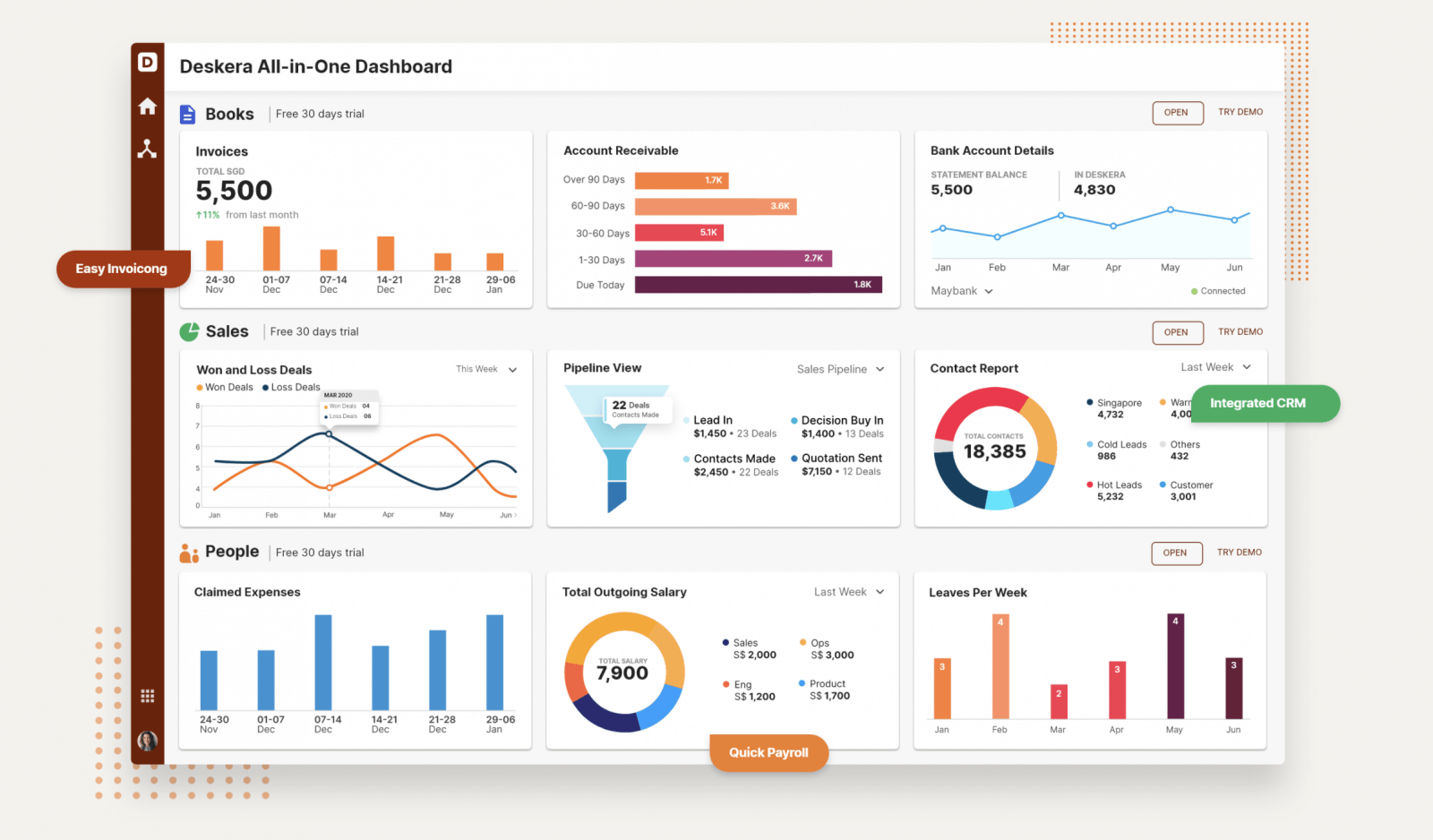 Deskera free employee management software
Pros:
Provide many free features to manage staff

Easy to use

Wide coverage in many aspects
Cons:
Lack in-depth uses to completely solve the business's issues

Need to pay for more functions
3. Perfect HRM 2012
Perfect HRM 2012 free employee management app makes employee management easier for businesses. It provides numerous features like the storage of store staff information, time and attendance management, and data collection.
The software features an user-friendly interface while it is good to edit the import and export of data, generate the reports, and manage the payroll, etc. This solution offers automated salary calculation while tracking the time-off of employees with ease.
That said, as a free staff management software, it lacks a range of features to fully meet the requirements of businesses in managing the employees. The solution is not developed with high security so you might potentially expose the data safety risks.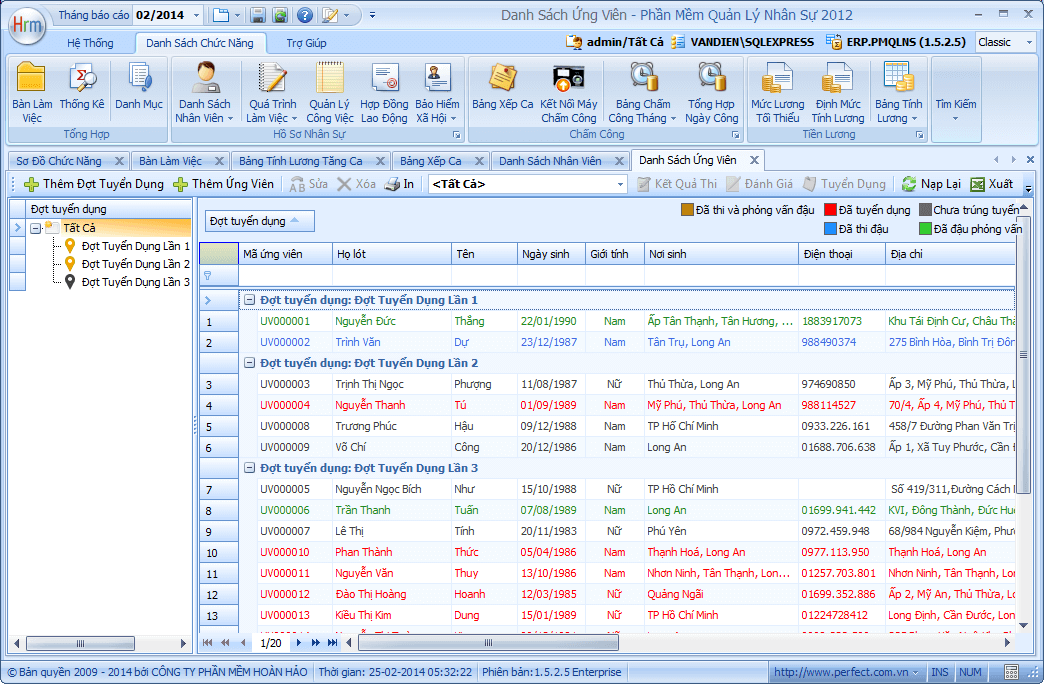 Perfect HRM 2012
Pros:
Simple to use

Provide a range of features

Flexible uses
Cons:
Low data safety

Inadequate resources of features to solve the business problems
4. HR - Manager
HR - Manager fully integrates basic human resource management functions such as
Setting up records

Tracking employee activities

Work reports
The application boasts many outstanding features such as time and attendance management, online training, recruitment, employee capacity assessment according to job completion results, and user authorization for each position.
The application's downside is that the interface is not nice and eye-catching, and many features are difficult to use.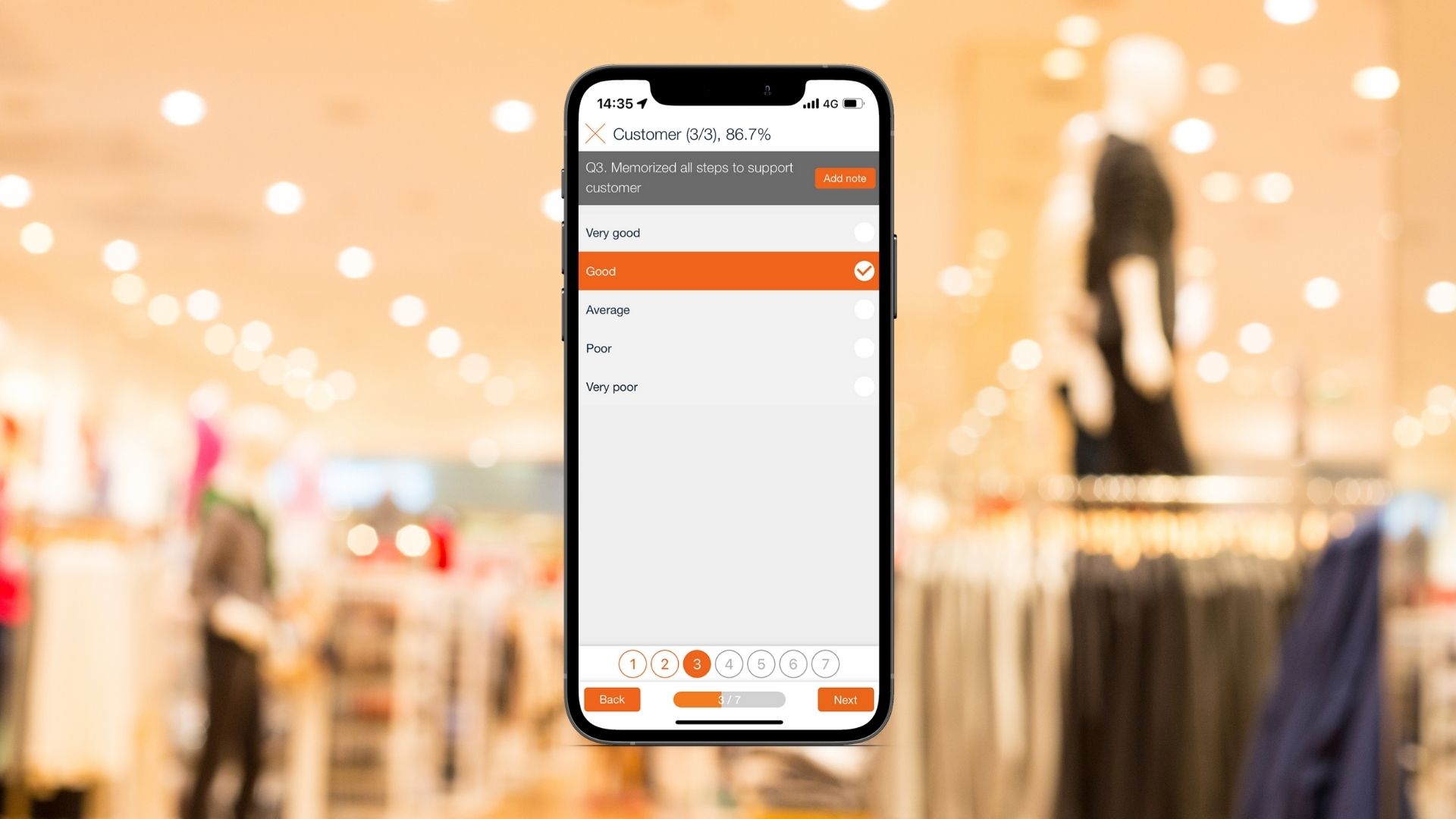 Free employee management software HR - Manager
Pros:
Simple to use

Provide a range of features

Flexible uses
Cons:
Low data safety

Inadequate resources of features to solve the business problems
Notes When Using Staff Management Software At Enterprises
Businesses need to keep a few things in mind when applying human resource management software.
1. Businesses Must Understand What They Want
Businesses need a clear goal orientation when applying technology software in employee management. List out the existing problems that hinder the development of the business.
Then it is better to learn and choose the most suitable management software to help overcome the on-going problems. When choosing a management software, you need to rely on the nature of your business and the number of existing employees of the business.
Learn and choose the right management software
2. Improve Management Skills
There is a saying that it is easier said than done. Using the tech-backed solution, paired with proficiency in management skills helps businesses potentially reach the highest efficiency.
3. Don't Follow the Trend
Following the trend when choosing employee management software can cause business problems in the administration process, especially when choosing free employee management software.
Because each business has its own business characteristics, you need to choose the most suitable software to ensure maximum efficiency when using it.
Following the trend can be why the business is out of the competition game. It is better to consider making the correct decision in lieu of consulting too many different applications to avoid wasting time and money.
4. Aware Of Software Developer Information
When businesses choose employee management software, they need to find out the developer's information. Choosing a supplier with full knowledge of staff management by applying technology will help you solve the risks arising during use.
Evaluation Criteria For Good Staff Management Software
To choose a good, effective, and appropriate staff management software, you can be based on the following criteria:
Features tailored to customer business needs

Deliver high security with high safety to use

Record and store data intelligently, making it easy for departments to find the necessary documents when using

Support personnel assessment and provide complete solutions for businesses
How FieldCheck Supports Efficient Staff Management
If you are seeking a software that can support your staff management process with affordable cost, FieldCheck might be your answer. By introducing a range of features to assist HR managers in managing their employees with their tasks. Especially, our solution is also developed to manage field staff, including promoters or PGs.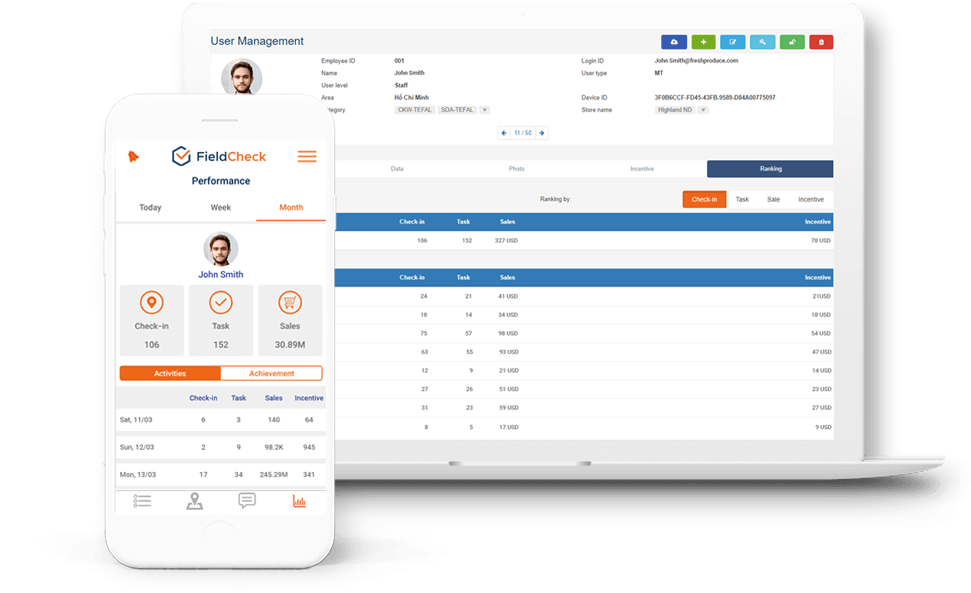 FieldCheck - Professional employee management application
Below are some notable features that you can rely on to keep your staff management at bay.
Accurate timekeeping and managing employee activities in real-time.

Integrate check-in/check-out, leave application,... on mobile phones.

Set up effective and detailed work plans and reports.

Accurate information management, high security.

In particular, the application allows custom upgrades according to the needs of businesses.
Above is some information to make it easier for you to decide whether to use free employee management software or not? In case you are interested in our service, feel free to contact us here.