No matter what industry you are in, setting standards is mandatory for a business to develop sustainably. These can be rules, regulations, or documents specific to each department.
SOP was introduced to help businesses save time and money while operating their businesses. So what is SOP? And how to get SOP standard operating procedure? Let's find out with FieldCheck in today's article.
What Is SOP? Its Definition In Popular Areas
1. What Is SOP?
SOP stands for Standard Operating Procedure. It refers to a step-by-step process system designed to guide and train employees. Through this process, businesses can save time and improve each person's work efficiency.
SOP also assists businesses in building professional processes quickly and efficiently. All employee training activities using SOP are time- and cost-saving.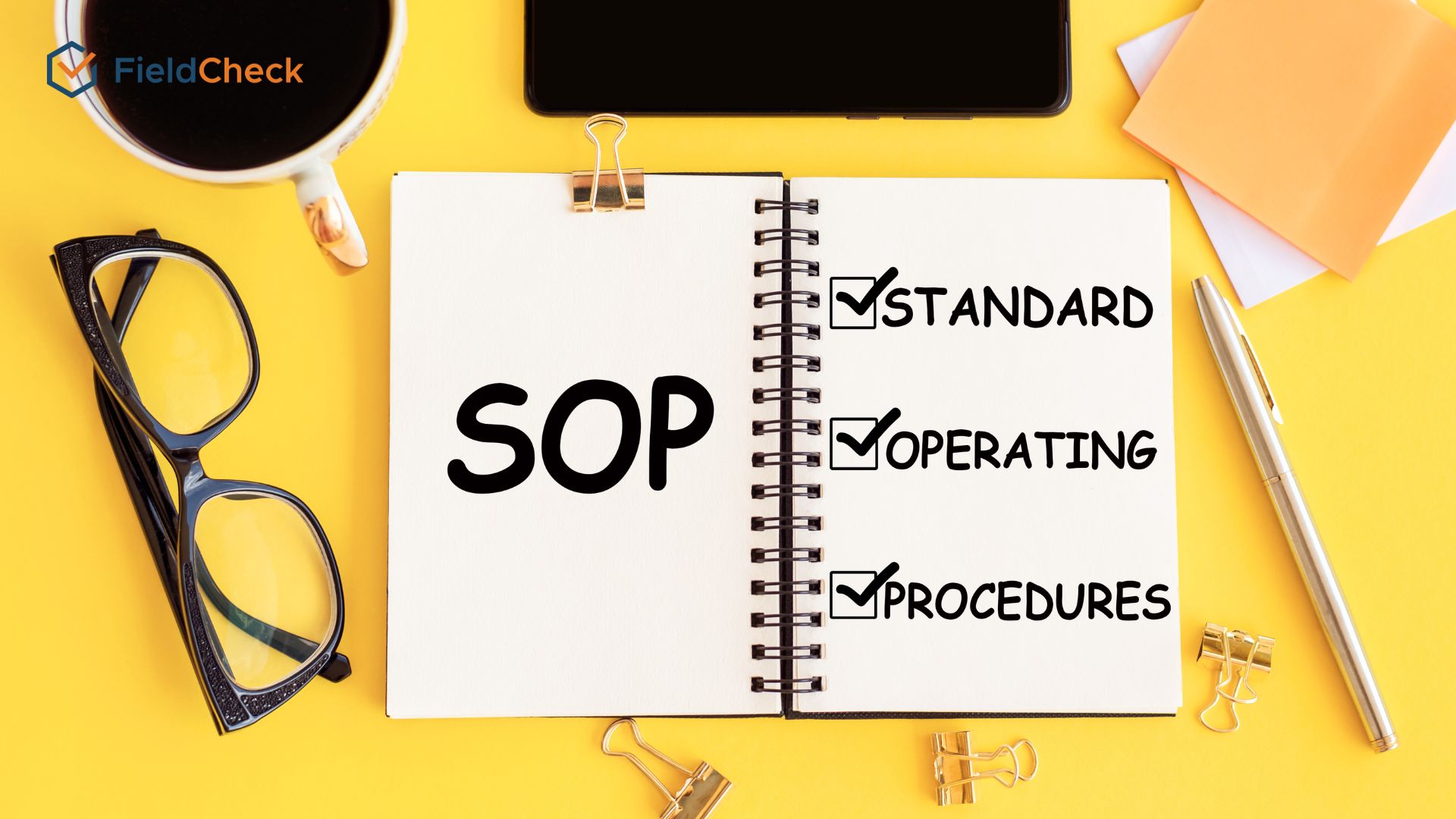 Standard Operating Procedures (SOP)
Besides, using SOP in enterprises helps employees adapt to new jobs and environments faster. As a result, all business activities run smoothly.
SOP applies to many values ​​for all businesses operating in different fields. But the most popular are still the hotel business, aerospace, engineering, education, industry, and military. As such, it's important to set up SOP guidelines before using this method in business processes.
2. Definition of SOP In Popular Areas
SOP is applied in many fields. Each profession will have its definition of this system. For example, in the pharmaceutical industry, SOP is defined as a standard procedure and operation in terms of sequences and activities in a pharmacy.
The system strictly controls pharmaceutical products' purchasing and selling processes and shapes product quality. Standard procedures are developed based on employee feedback screening. Once the pharmacy owner approves, the process will officially go into effect.
In the import-export industry, SOP is a system of standard processes and operations, including interrelated activities such as goods, transportation, packaging, storage, preservation, warehousing, and consumption by the user. The SOP system helps businesses effectively save time, human resources, and finance.
SOP Applications
SOP is applied in many business fields at present. However, there are three main areas where businesses are forced to apply SOP.
1. SOP Concept In Manufacturing And Logistics
In the manufacturing industry, the SOP is responsible for maintaining the manufacturing process and the service. This process helps businesses bring customers products and services that ensure quality and limit errors in production. Besides, employees will increase work efficiency thanks to a common standard system.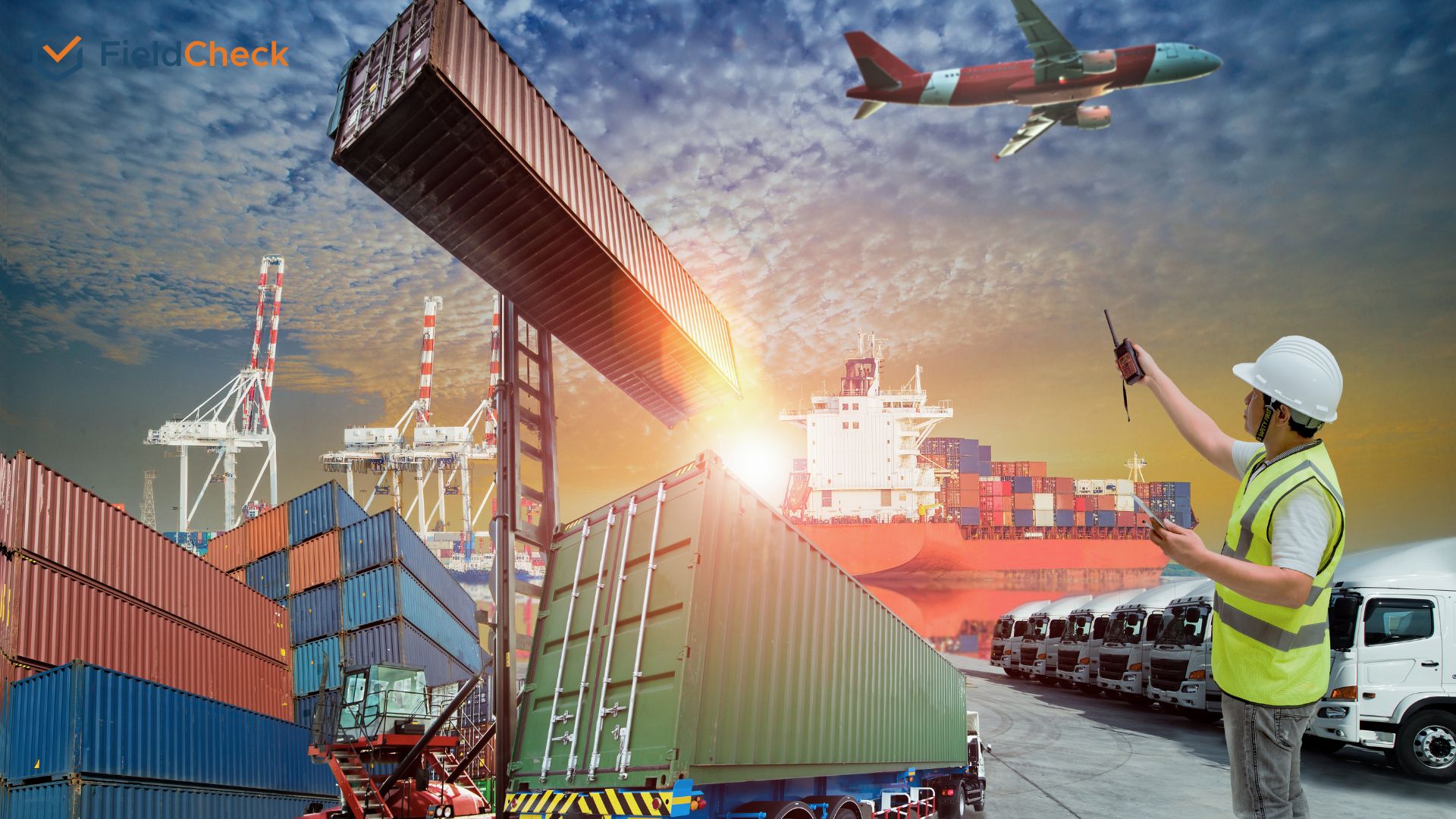 SOP is applied in logistics industry
In the logistics industry, SOP helps businesses save time, energy, and operating costs in the chain of work, including goods, transportation, storage, preservation, and distribution to consumers.
2. SOP Concept In Pharmaceutical Industry
SOP in the pharmacy is considered the standard of quality assurance for pharmaceuticals. This concept is an important factor that helps pharmacies build trust with customers. Standard operating procedures for SOP in pharmacies should adhere to the following principles:
To-do list

Strictly follow the tasks according to the task list

Record the entire process

Periodic review of the SOP system

Compose the operation procedure according to the command; the words are short and easy to understand.
3. SOP In Hospitality Industry
SOP is a separate standard process for each department in the hotel business. The system of processes guides employees to practice quality work and quick performance.
The SOP system in each department must ensure the requirements of workload, implementation time, professional characteristics, skills, and qualifications of each employee.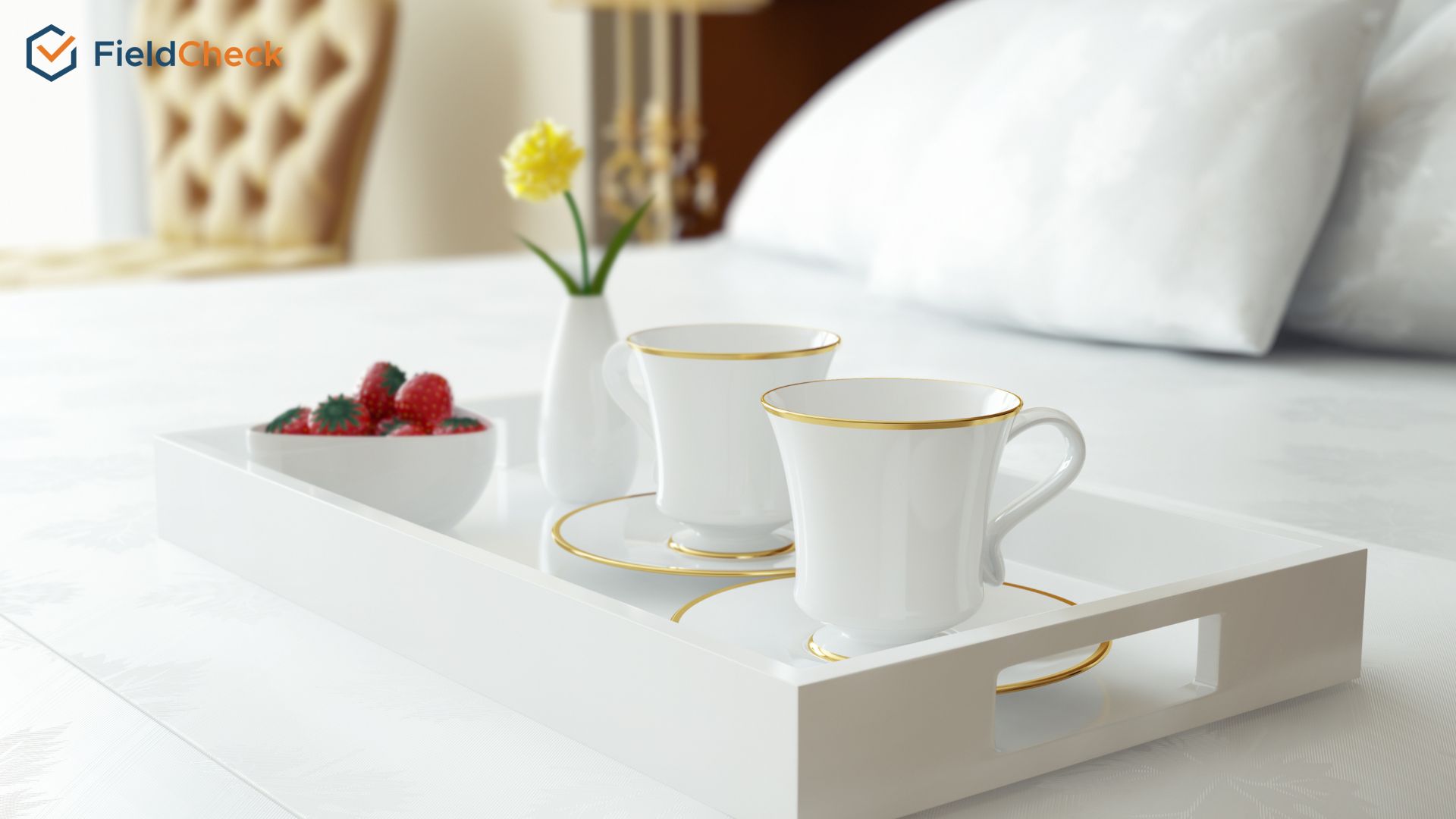 Hospitality industry can apply SOP to create processes for employees
Employees must follow the correct process and detect unreasonable things in the SOP system for timely reporting and adjustment. The manager is responsible for explaining and closely monitoring the employee's implementation of the standard procedure. It is better to receive comments while conducting analysis and adjusting the SOP to the actual situation.
Benefits Of Using Standard Operating Procedures In Different Industries
The SOP will bring its benefits to each area if done correctly. Here are some specific benefits.
1. Manufacturing and Logistic Industry
For the manufacturing industry, SOP brings many benefits, such as:
Save time, maximize production productivity

Avoid wasting resources

Introduce the production process to customers

Maintain and enhance the position of the business

Minimize debt risk and optimize security

Positive brand building and strong growth when expanding products.

For the logistics industry, SOP helps:

Provide service to customers

Update information, forecast demand at the time of distribution

Control of storage and transportation of raw materials

Manage the ordering process

Choosing a location to build factories and warehouses

Receipt, collection of goods

Sorting, packing, and assisting with the sorting of goods.
2. Hospitality Industry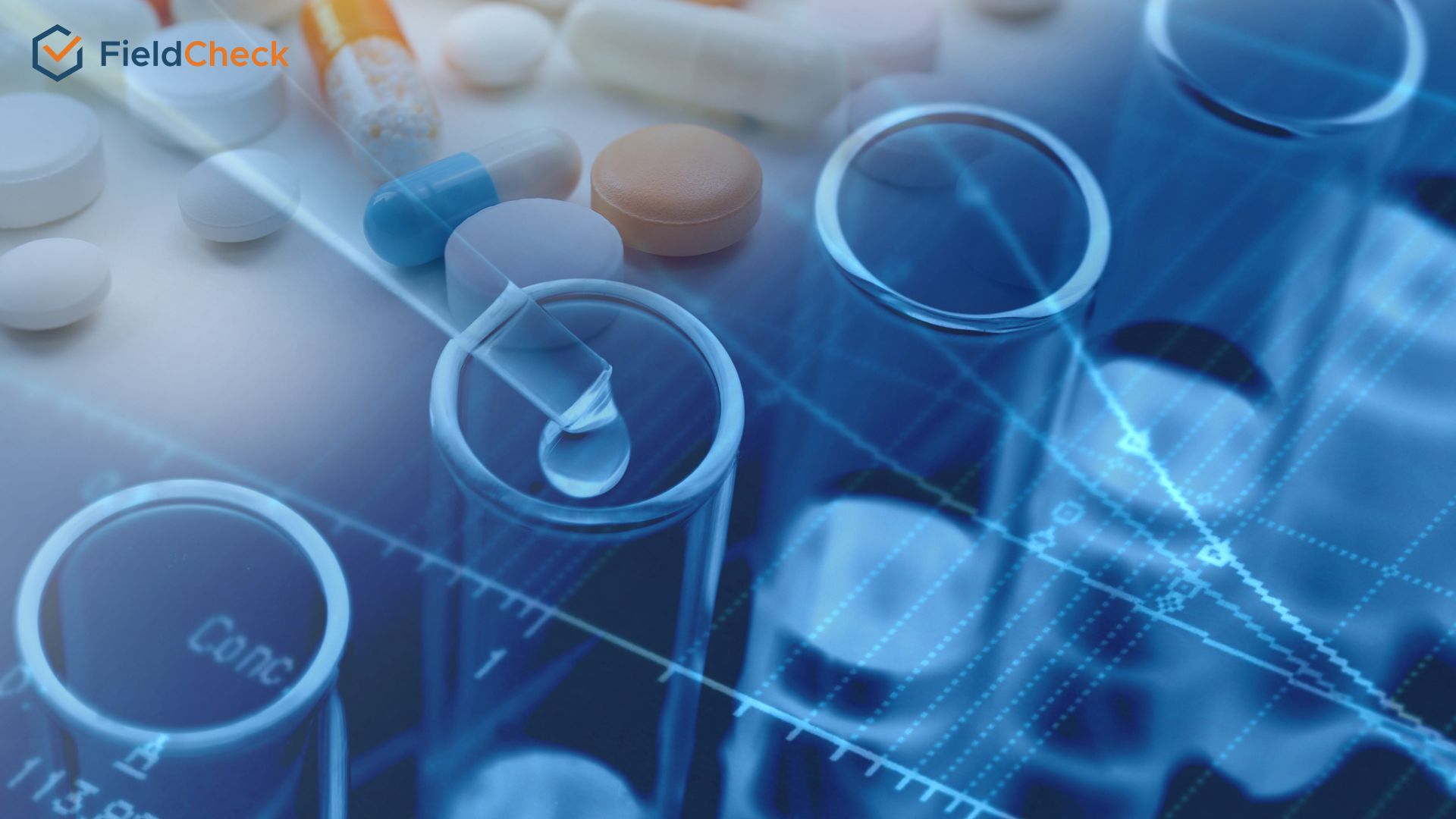 SOP sets standards to help assure pharmaceutical quality
Train new employees quickly

Raise employees' sense of self-awareness and sense of responsibility

Accurately assess the capacity of employees to reward, promote, and criticize.

Manage tracking daily work details and improve policy accordingly

Confirm the strengths and weaknesses of each employee to have the most effective training plan.
3. Pharmaceutical Industry
Positioning and directing work so that medical staff can ensure quality and operational standards

Create a basis for assessing the qualifications and skills of employees

Provide a standard operating procedure system that helps employees remember their work.

Train new employees quickly

Information query, drug quality verification, and pharmacy system

Create a platform to modify and improve business processes

Classification of complaints, recall of substandard products during circulation or import.
Building A Standard Operating Procedure SOP
1. Steps to Develop A Standard SOP Process
To build a standard SOP, businesses need to follow these steps:
Step 1: Make a workflow list

Step 2: Plan SOP

Step 3: Talk to the staff about the appropriate SOP process

Step 4: Take notes, review the implementation process

Step 5: Regularly update the SOP according to the actual situation.
Besides, for the SOP process to be optimally effective, businesses should note:
The process content is clear, easy to understand, and easy to receive

SOP needs to be reviewed, approved, and issued by a competent person

Regularly review and update the process

The content and form change flexibly to suit each department
2. How To Operate SOP Effectively
To operate the SOP process effectively, refer to some of the standards below.
2.1. For Management Levels
The managers can directly guide and communicate the SOP process to junior staff. Therefore, they need to understand the work process to strictly control and promptly detect and handle errors in the implementation process.
Besides, it must know how to listen to employees' opinions on arising problems or inappropriate points to change and improve the SOP process.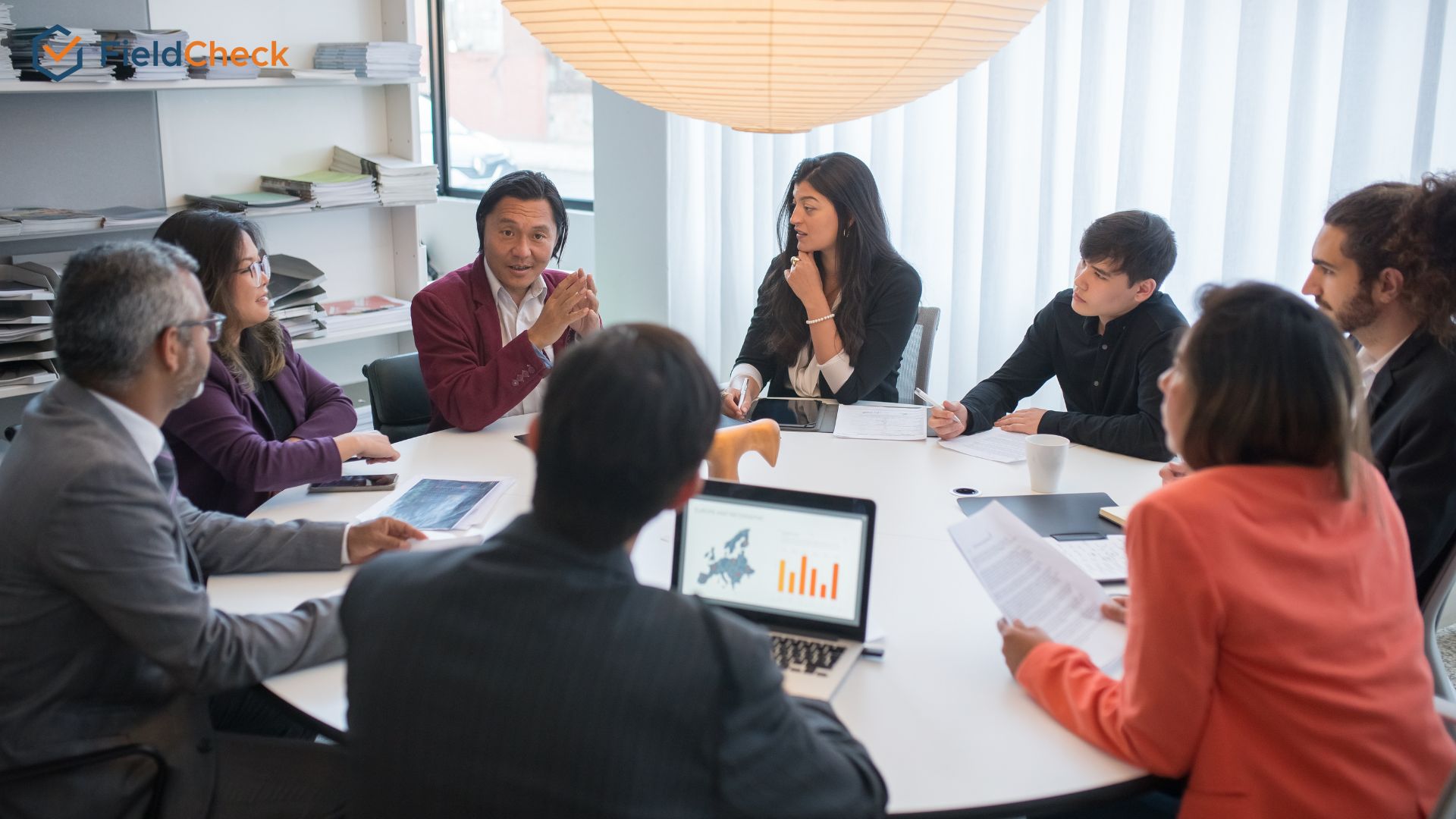 Managers need to know the process to communicate SOP to employees
2.2. For Employees
Employees are the people who directly perform the work and are responsible according to the SOP process. Therefore, it is essential to be self-disciplined to complete the assigned tasks well.
Meanwhile, employees should not make mistakes in professional activities and contribute ideas and suggestions to improve the quality of products, services, and measures to improve work performance.
They cannot arbitrarily create or change existing processes. Any changes need to be approved by superiors before implementation. In addition, it is best to listen to your customers to recommend and improve the SOP process as efficiently as possible.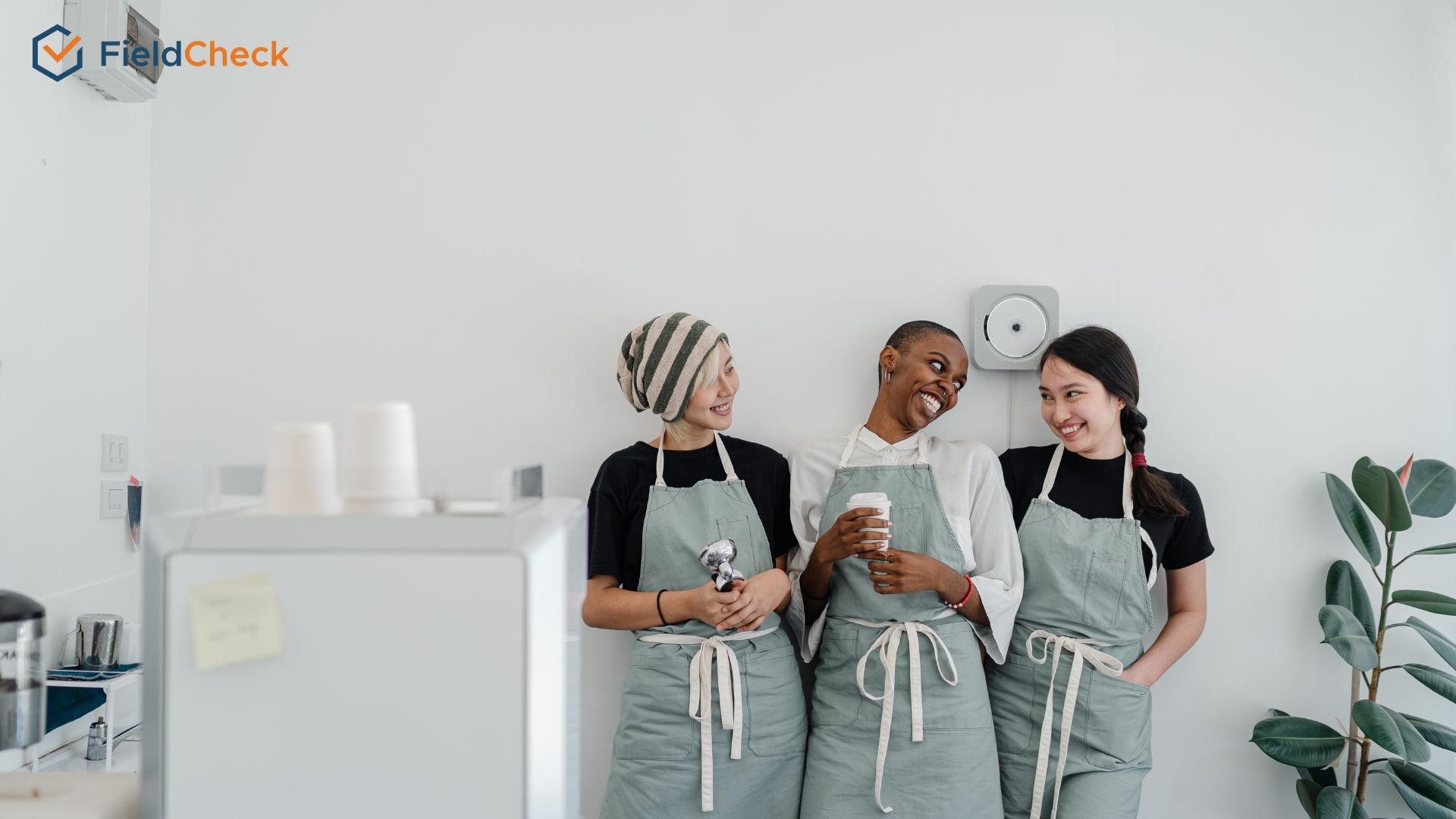 Employees can make suggestions to improve SOP
FieldCheck - Software To Standardize Store Operations
FieldCheck is a software application that supports business process management with many preeminent features. There are administrative - human resource management, market staff management, inventory, product display, timekeeping, and automatic commission calculation. All operations are performed directly on the computer or mobile phone.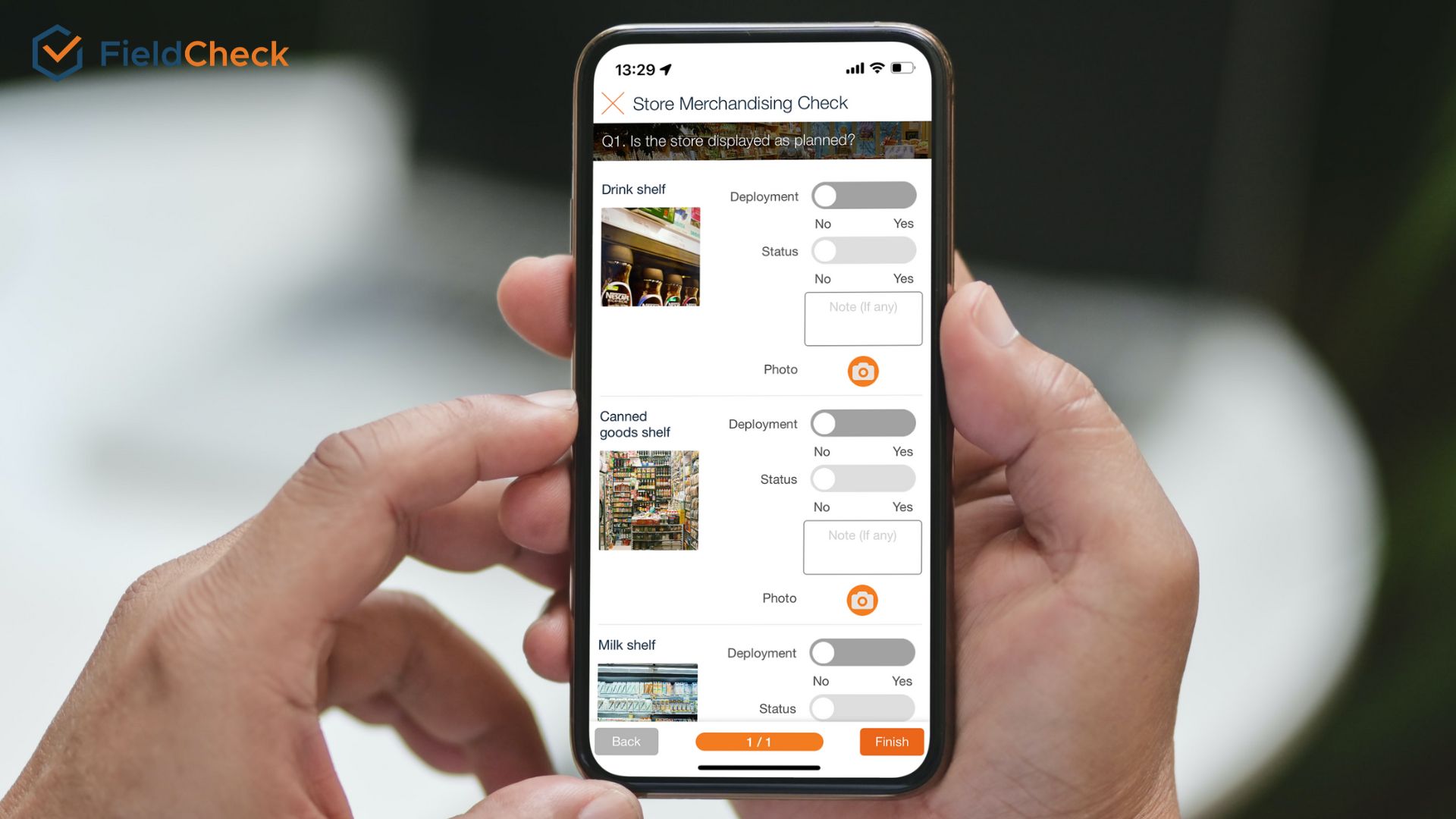 Keep track of product display on FieldCheck
FieldCheck application helps managers optimize time and management costs in the store's operating process. Because all operations such as check-in/check-out, time management, leave management, and work shift notification are done quickly on the phone.
Managers can easily track employee performance, booth display, sales performance, competitor analysis, and store customer information on the same system.
Plans and reports are updated quickly. The administrator can assign user rights to the person performing the task and deliver jobs directly on the online platform without being limited in time and location.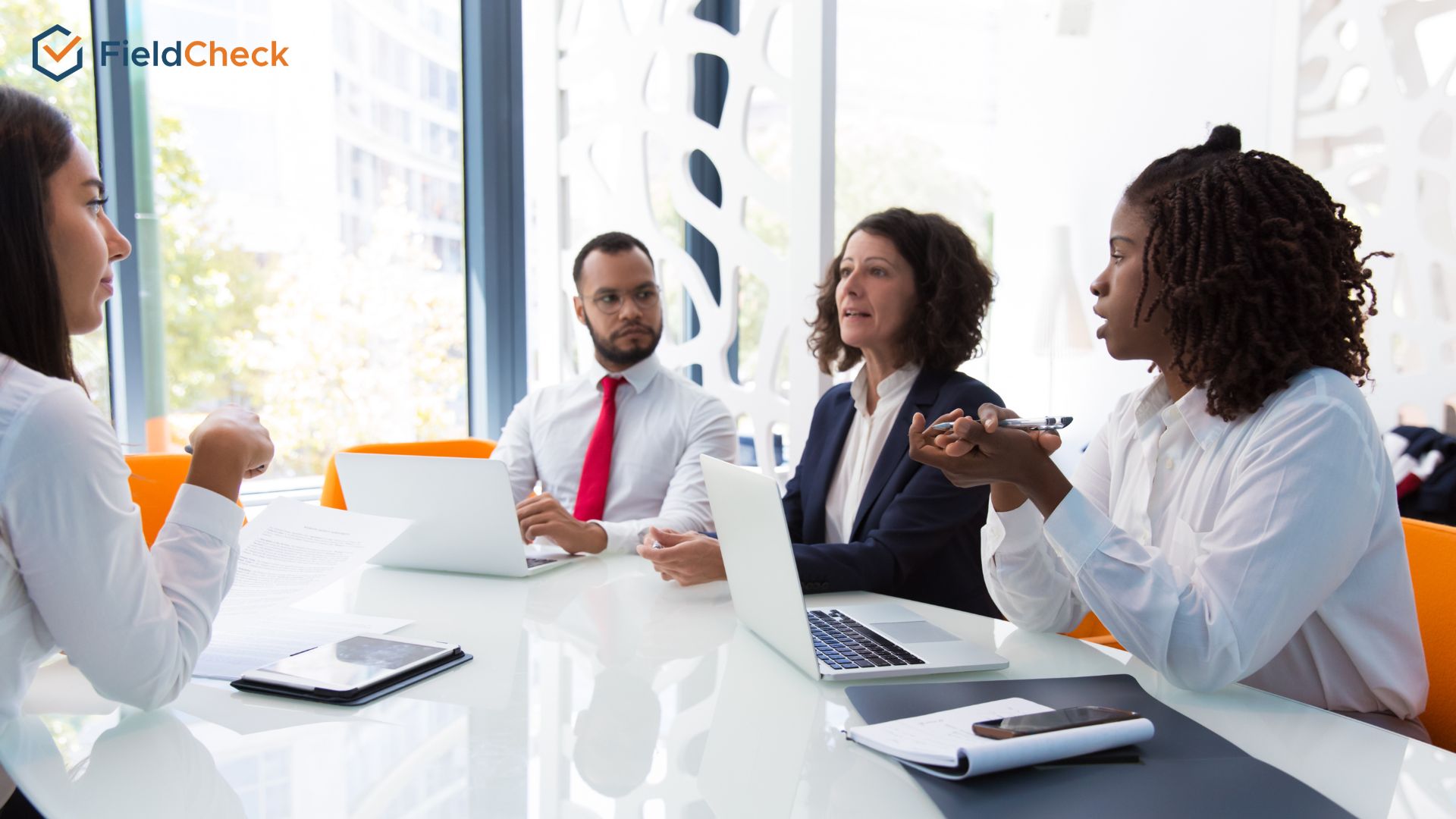 FieldCheck can also generate reports
The process of exchanging information and contributing ideas is made easy through the application's online chat feature. In particular, the software allows you to update data online and offline and can be used simultaneously with the applications available on the device.
Enterprise data is secure; no worries about leakage, deletion, or theft. With the application, your business will operate professionally and hopefully boom in sales in the future.
With all of the information provided above, you may now understand SOP meaning business definitions, and how to implement an effective SOP in your business field.