Displays at outlets play a crucial role in the performance in the retail industry. It is considered as a decisive factor to sales and profits of retailers and the effectiveness of increasing brand identity.
Impressive product display can attract target customers. It also influences the purchasing decisions of consumers. The more unique the shelves or the display, the more attractive buyers come to it.
In short, displays at outlets are the deciding factor in the outcome in the battle for consumer visibility.
A General Overview Of The Importance Of Display At Outlets
The retail market is increasingly competitive as there are a huge number of products and services provided at stores and supermarkets. Customers have a wide range of products and services to choose from.
This situation is both a great opportunity and challenge for brands. Businesses have to think about how to make their products and services attract customers and convince them to spend money, which is a difficult problem.
Product display
In this case, display at outlets can be a game changer, deciding if customers choose the products or not. Simultaneously, based on the location and the ways to display products, businesses can evaluate the pros and cons of products and services.
Accordingly, they can deploy to research and develop better products and services to increase their competitiveness and capture market share. Here are some great benefits when you display products at outlets in a nice way.
1. Benefits of Beautiful Merchandise Displays
Nice displays at outlets both saves space and storage space and attracts customer's attention more easily. Besides, the impressive display of goods also brings a sense of comfort to customers every time they visit.
This method, thereby, creates a bridge for customers to come to the outlets more often. At the same time, it helps retailers to easily evaluate, increase the closing rate, save time and improve work efficiency.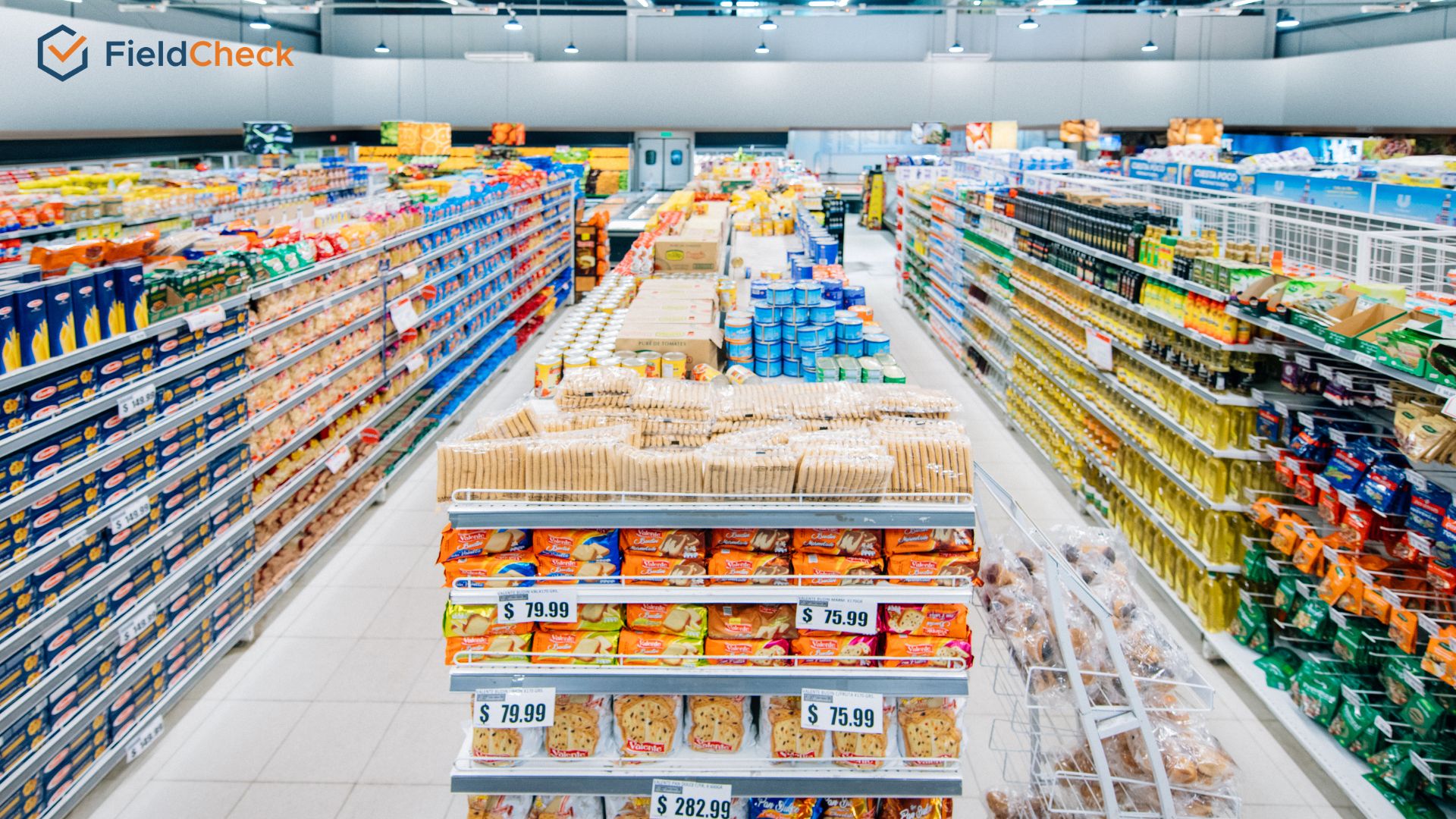 Store display
Beautiful product display also shows the professionalism of the store. Through the scientific, impressive and logical product arrangement, customers will buy the goods they need quickly and most conveniently.
Besides, smart arrangement of goods such as displaying highly profitable products in top-1 positions, large display areas will create the feeling that they are hot-selling items, stimulating the shopping demand of consumers.
In addition, displaying products nicely and logically, paired with incentive programs or giving gifts is also a useful marketing way to help businesses sell more products. Retailers also can take advantage of this strategy to build up the business image in the eyes of customers, turning one-time buyers into brand loyalists.
2. The Role And Objectives Of Merchandise Display
The main role and goal of the merchandise display is to introduce products and services to customers. It aims to help consumers understand information about products and brands. As a result, the businesses can drive store sales and profits.
Companies can notice that visual merchandising focus is the most effective way of advertising and marketing services. The reason is that it can provide full information about quality, superior features, price and ability to meet the needs of use to customers.
The goal of nice visual merchandising is to let customers know more about products and brands, stimulating shopping demand and promoting sales opportunities.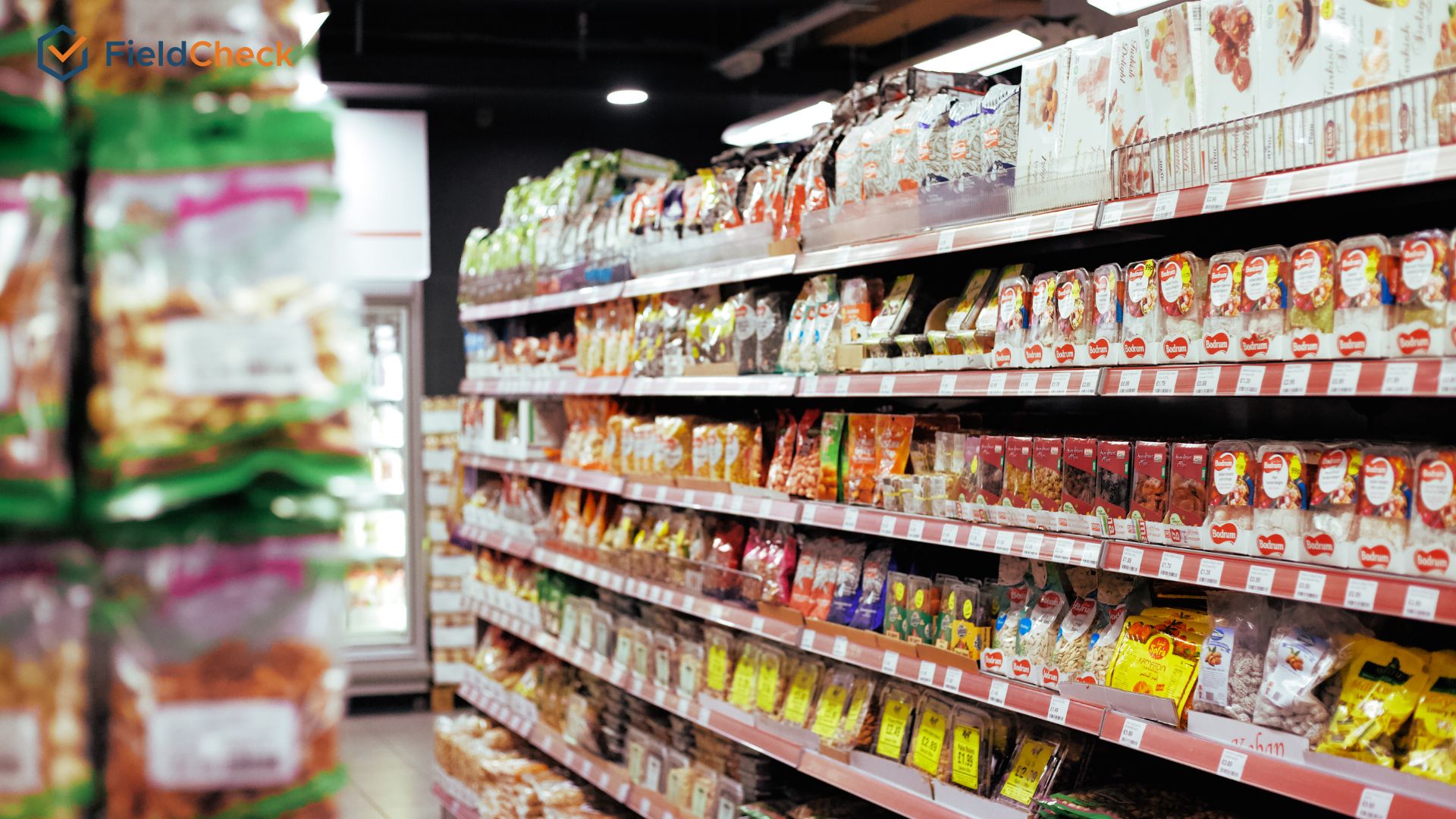 Logically put the products on shelves
When it comes to customers, product displays help them grasp the necessary information about goods and services promptly and quickly. They can know if the products meet their needs to make the best purchase choice.
For retailers, beautiful product displays increase the attraction of the shopping area. The impression of the stall makes consumers sympathetic. Thereby enhancing a positive perception about the quality of products, services and professionalism of the brand. That is an important criterion to drive sales.
3. The Keys To Successful Product Displays
For a successful product display, it is best to pay attention to a few principles as follow:
Essential items placed in an important position in the store always attract consumers. Therefore, you should prioritize important products, which are promoting sales in the best position.

Besides, you can also display essential products that consumers have to shop regularly such as: Food, drinks, confectionery, etc.

Display small and non-essential products such as: chewing gum, pens, decorations, etc., near the cashier counter. This is a smart way to display products. The reason is because while waiting for checkout, customers can observe more products at the counter and suggest them to shop.

Product prices are clearly listed on display shelves. This helps customers feel more secure when shopping. At the same time, it helps you save time answering product prices for customers.
It is advisable to display related products side by side. For example, a toothbrush with toothpaste. Cosmetics and shower gels. Detergent comes with fabric softener, etc. Also, please keep in mind to separate products in clusters when displaying to make the booth look more beautiful and scientific.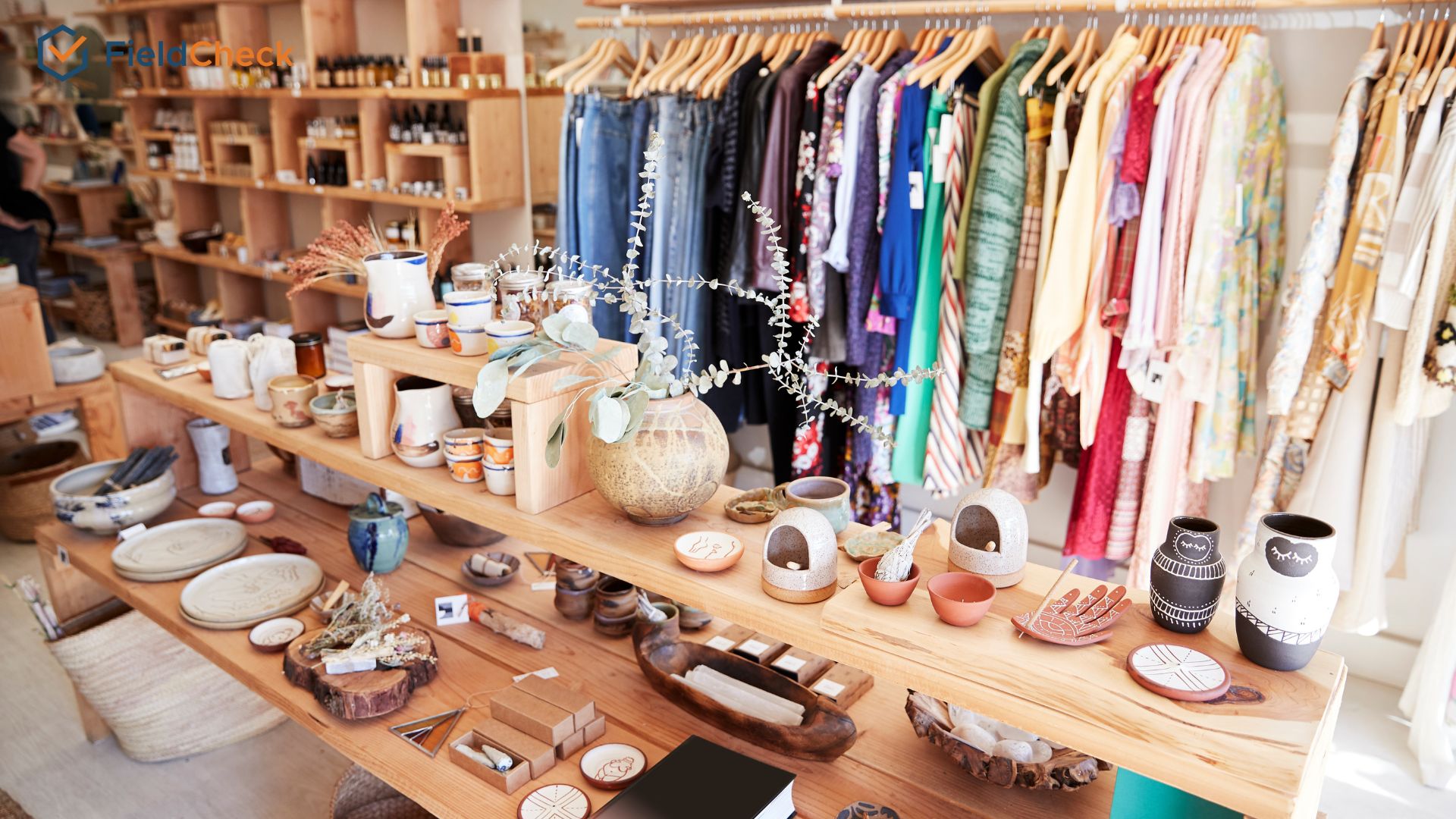 Nice store display
Store managers can apply the right hand rule. Display the products that need to increase sales on the right hand side of the customer so that the buyer notices it.
In addition to the above principles, there are some helpful notes such as:
Avoid flashy product display

Absolutely no messy display of goods.

Display goods in rows so that customers can easily find the products they need.
Common Display Terminologies
Here are 7 common display terminologies that you need to know:
1. Visual Merchandising
This is a term used to refer to a store layout that has long been used in Western countries. It is a shop space design job to create images that catch customers' eyes at first sight.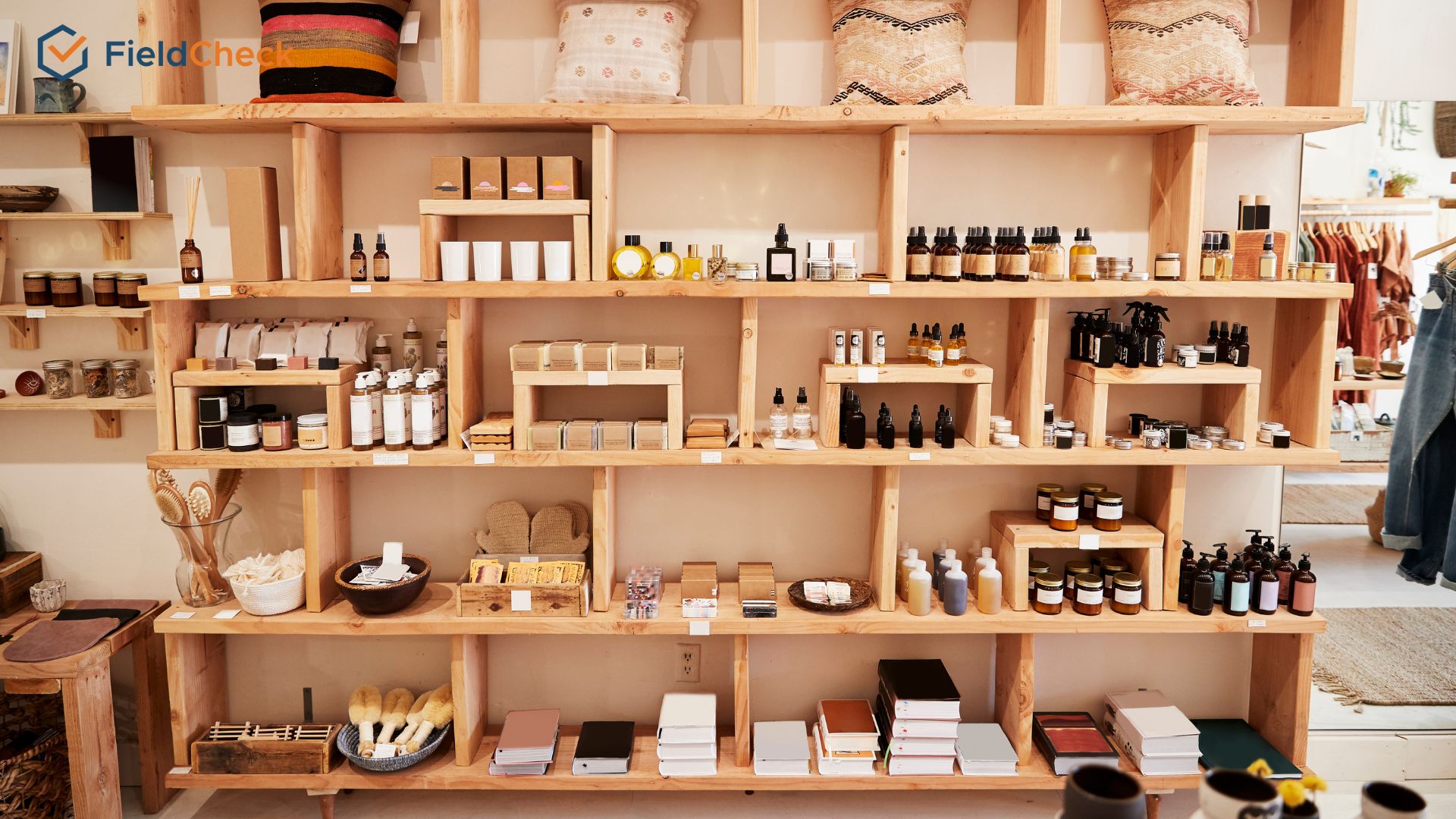 Eye-catching shelves
The work of Visual Merchandising includes: Design of shop name's sign board, floor layout, interior decoration, lighting, product shelves, etc. The goal is to create a positive image for the store to attract consumers, and increase sales.
2. Window Display
This term is used to refer to the work related to the arrangement of goods in the storefront to attract passersby, stimulating their shopping needs.
Big brands pay great attention to invest in Window Display. They usually install glass in the storefront. Inside are the most beautiful products, easy to attract attention.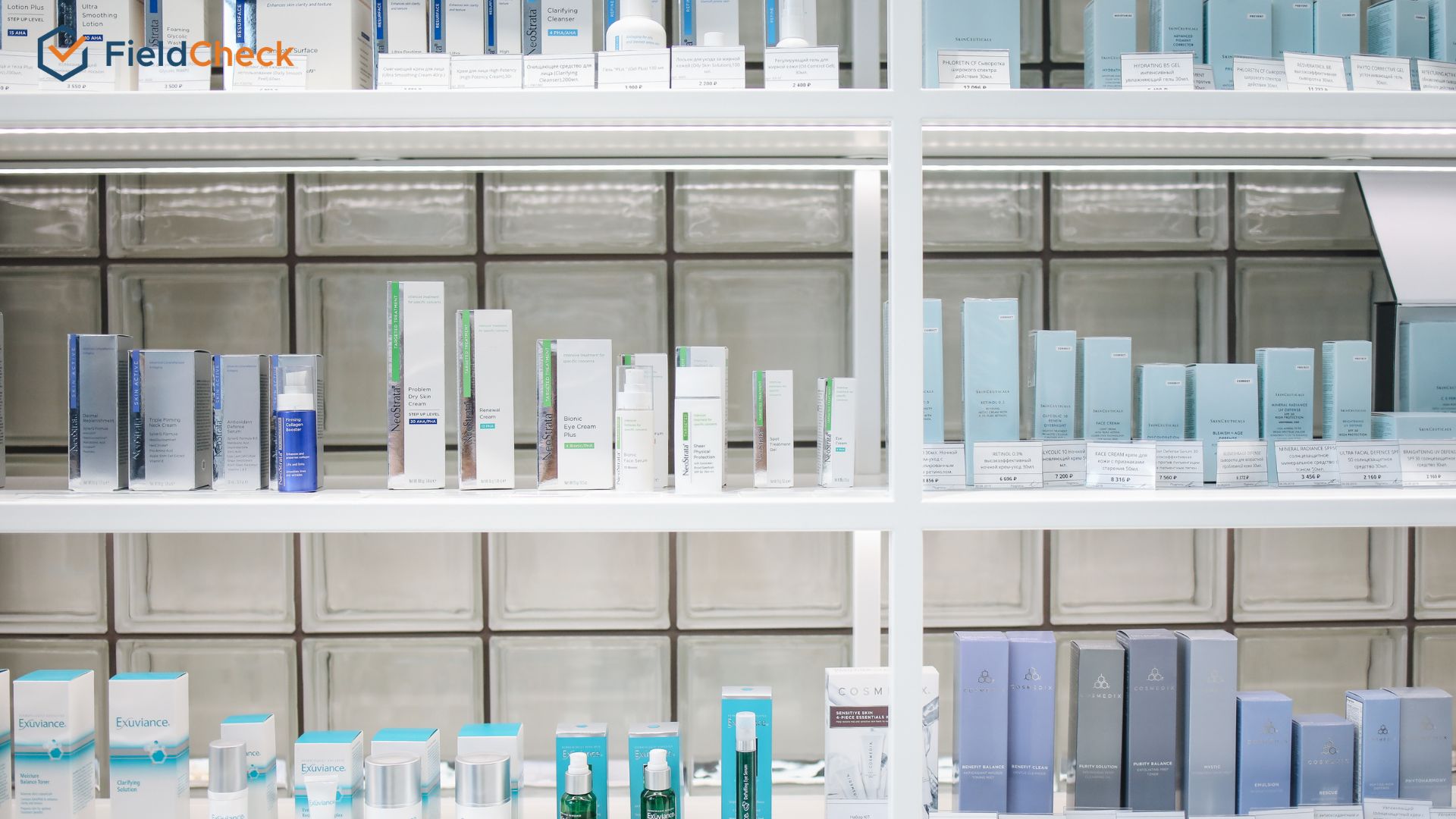 Products are nicely displayed
3. Store Display/ Retail Display/ Display
This term refers to the display and decoration inside the store. The purpose is to retain customers to choose the product when visiting the store. Stores often use small stalls to create attractive accents. This is the job of Store Display.
4. Signage
In supermarkets, above each area there is a signboard, introducing the shopping area to customers. This is Signage, the term used to refer to signs in retail stores. It can be area signs, introductory signs, discounts, promotions, to name a few.
5. POSM
This is an abbreviation of the phrase Point of Sales Material, the term used to refer to designer items at the point of sale. Businesses use materials to build publications to attract customers at the point of sale such as: Sales Booth, Poster, Standee, Wobbler, Hanger, etc.
6. POP
This is an abbreviation of the phrase Point of Purchase, which means the product display area at the point of sale. The selling points are located in a spacious location, easily attracting the attention and stimulating the curiosity of consumers.
POP supports the management of retail activities in many different stores.
7. Store Layout
This is the term used to refer to the store layout. Store Layout helps customers easily visualize using product layout areas in the store for easy search. This is a mandatory diagram when building and setting up a retail store.
Starbucks Point-Of-Sale Display Strategy Example
Starbucks is a brand that has successfully applied the point-of-sale strategy. So how do they attract customers?
1. Guaranteed Maximum Publication Visibility
Besides selling drinks, Starbucks pays special attention to the arrangement of its products in store. The product display area is always in the middle so that you can still see them when enjoying the coffee. Thanks to this strategy, Starbucks has increased brand sales rapidly.
2. Taking Advantage Of Display Space
Packaged products are also on the list of products to be promoted by Starbucks. In 2018 they teamed up with Nestlé to create a POSM campaign and appear in all retail stores in the Nordic region. With this strategy, the POSM display space is fully utilized by them in the most prominent locations of the retail store.
3. The Art of Attracting Lights
Starbucks stores are decorated with very special lights. Smart lighting design helps customers focus on the main shelf, directing customers to the product they want to promote.
Comprehensive Display Management With FieldCheck Software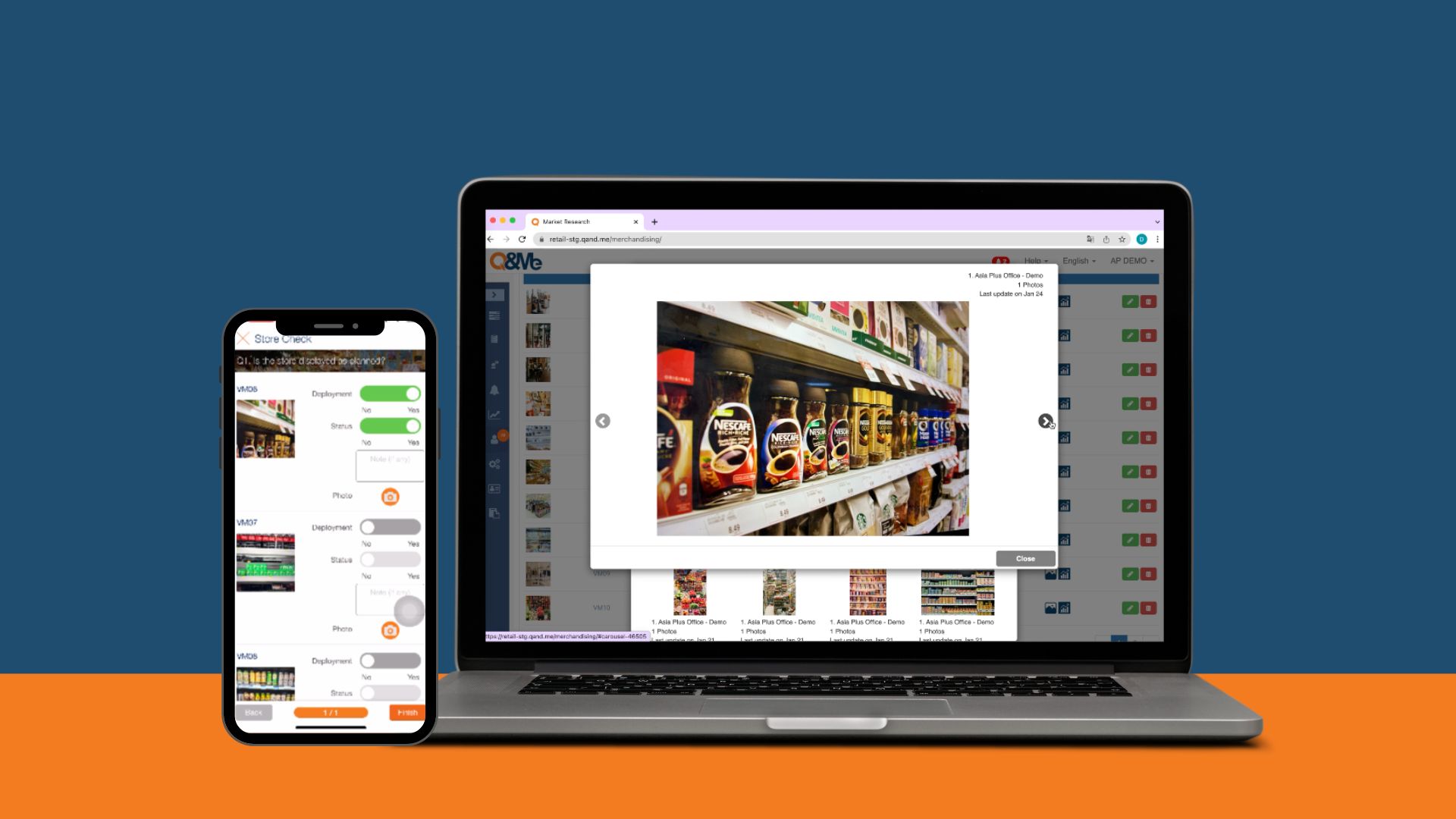 Visual merchandising management with FieldCheck
FieldCheck is a comprehensive display management application that brings optimal efficiency to businesses. The software possesses many preeminent features to help businesses optimize time and cost of store system management. Some of the outstanding features include:
Manage employee activities on technology devices such as: Laptops, IPads, mobile phones.

Manage display of products at the store with photos and reports of employees on the system.

Manage images, product status, display booth on mobile phones.

Easily control display operations anytime, anywhere and solve problems that arise quickly.

Actively set up the product display program according to the company's standards.

Employees can check-in/check-out at the point of sale and quickly update booth images on the system.

Record the market coverage of the product through live images at the point of sale.

Record the amount of Off-Take goods at the stores for timely replenishment.

Scoring booths according to pre-set criteria
In addition, the application also supports the management of market staff, PG marketing staff extremely effectively.