Today's businesses all want to optimize

human resource management

. By introducing many different methods, the business's work is more optimized in terms of time and cost.
So what is human resource management? What trends do businesses apply to human resource management in the current digital era? Let's dive into the answers to these questions below.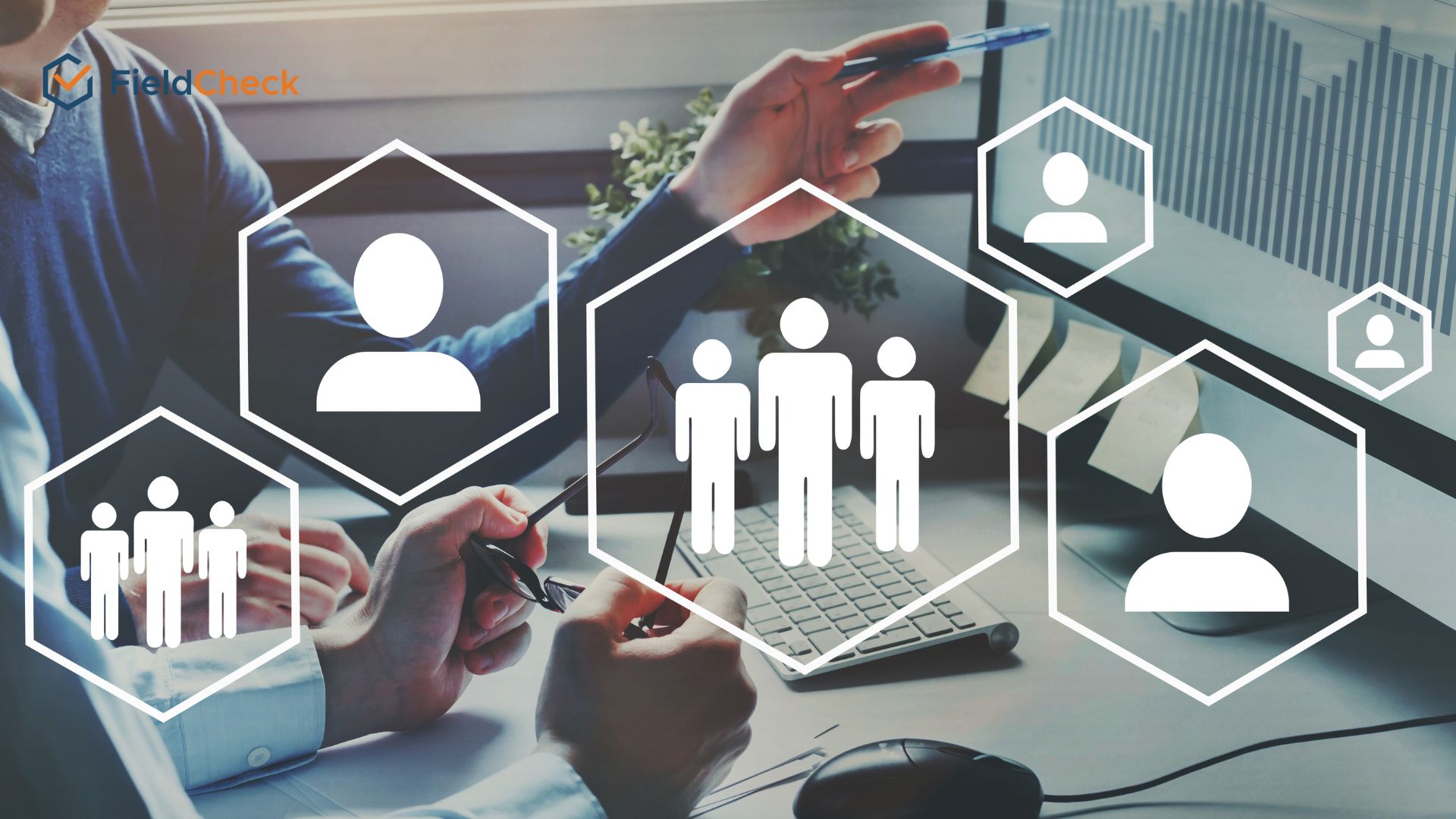 Human resource management
Human Resource Management Basics
Human resource management (HRM) includes people-related activities (recruitment, performance evaluation, and training). Through human resource management, enterprises can deploy reasonable plans to optimize the operational productivity of human resources.
People are always an important factor in determining the final work results. If employees complete all assigned tasks well, then it is certain that the business will successfully conquer the goals set out for the job.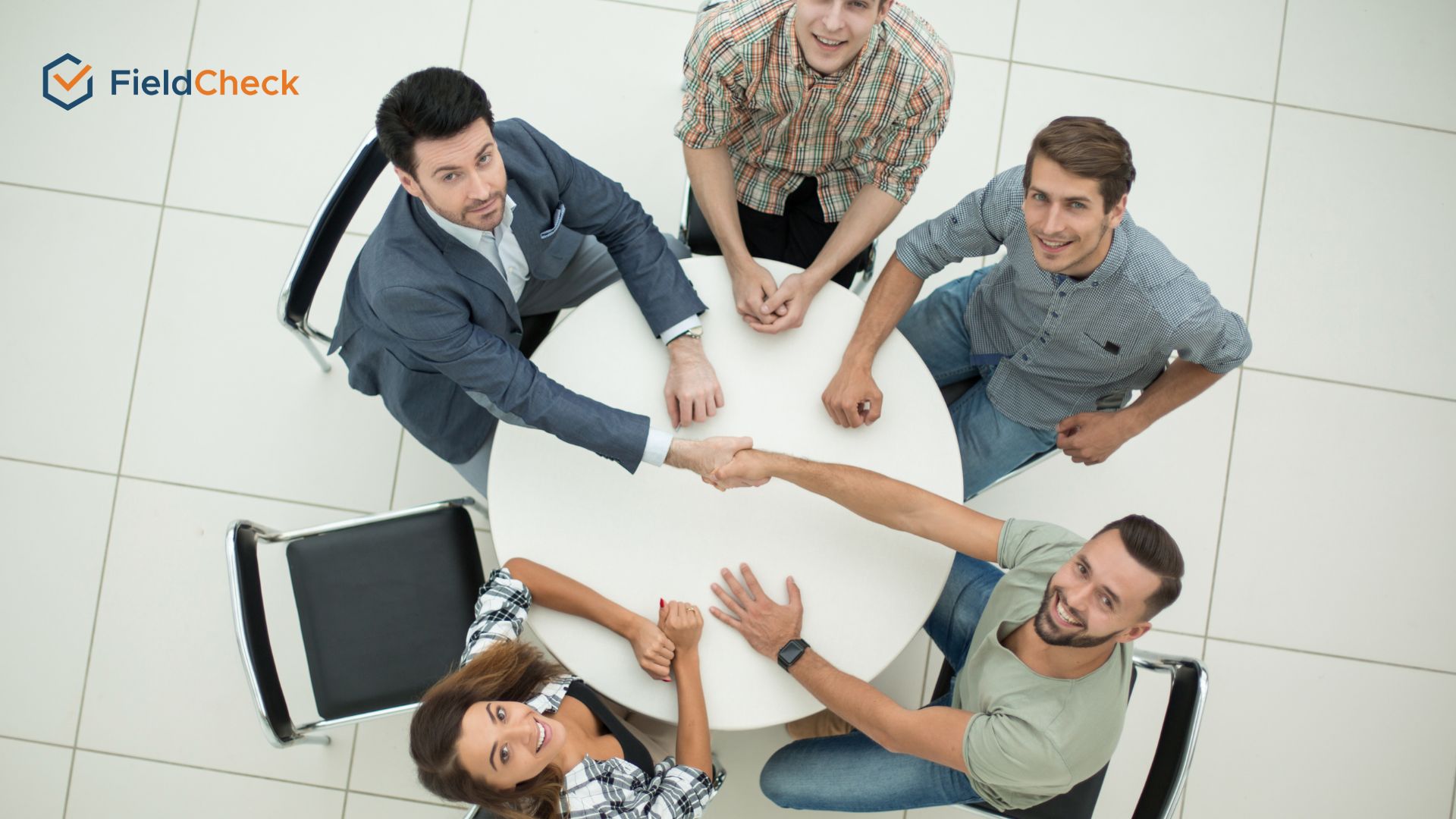 Human resource management contributes to business's development
Objectives of Human Resource Management
Like financial and production management, HRM also has specific goals, such as:
Personal goal:

Management uses employees effectively but still captures high productivity and effective employees. Knowing the performance of each employee can help managers set better policies to reward and motivate employees.

Organizational goals:

Organizations and enterprises need to optimize human resources to increase collective productivity to the highest level.
The Importance of Human Resource Management
Currently, human resource management plays an indispensable role for organizations and businesses. The importance of HRM includes:
1. Establish Employee Compensation Policies
HRM helps enterprises to establish reasonable policies on personnel and the unique characteristics of each business.
Accordingly, the management level can deploy training programs and improve human capacity in the company to develop an appropriate human resource development plan.
2. Bring Management and Employees Together
Human resource management plays a decisive role in helping to connect management levels with their employees. When understanding the actual working productivity of each employee, the leader will have an objective assessment of the personnel and a reasonable work assignment plan.
3. Act As An Advisor for Business
Human resource management appears to be a consultant providing optimal solutions and strategies to help businesses solve employee-related problems. Accordingly, businesses can achieve their planned goals and adapt to situations more flexibly.
HRM is important in deciding whether an enterprise has enthusiastic and loyal employees.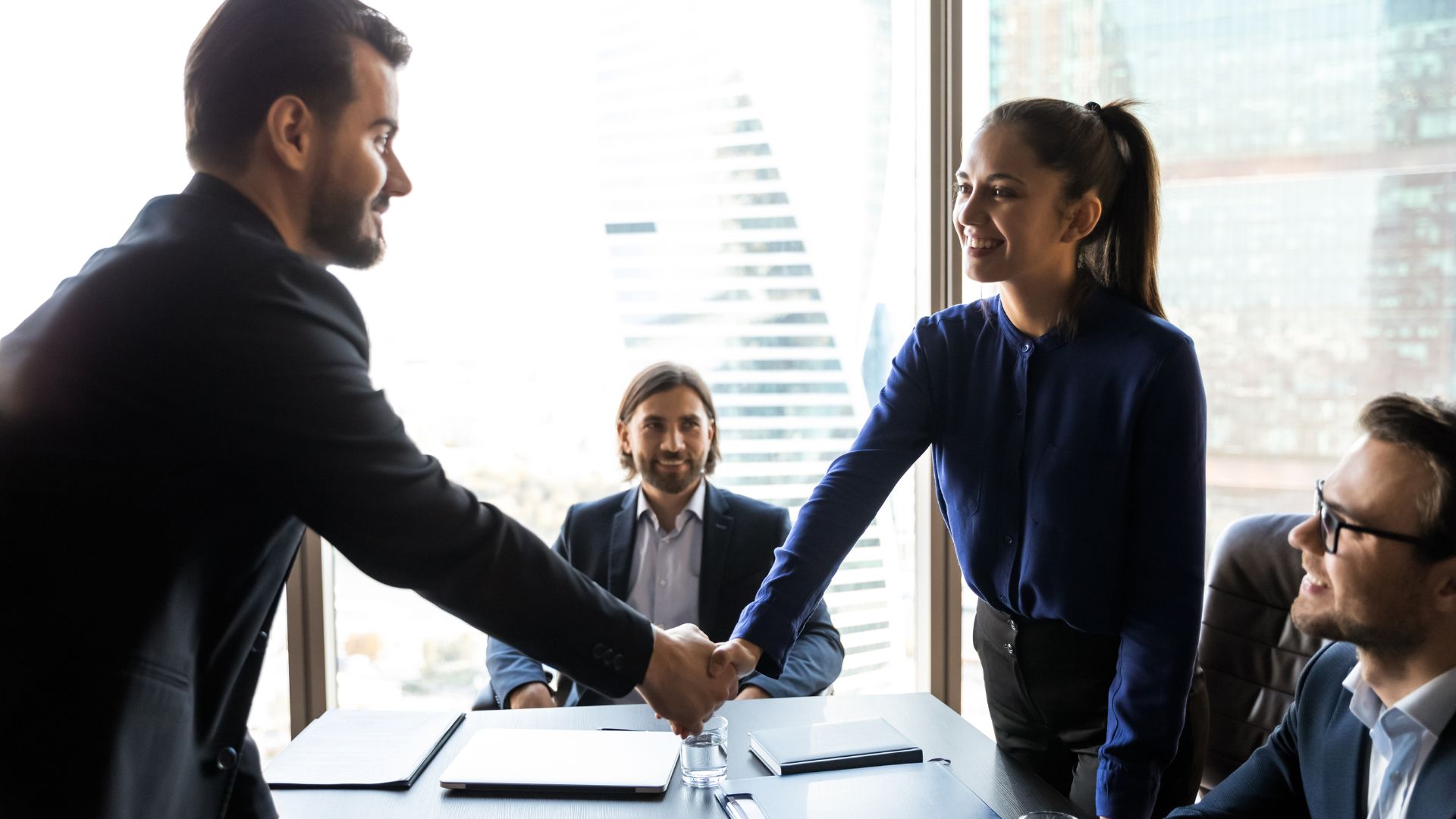 HRM needs to develop positive labor relations
Human Resource Management Functions
1. Planning
The first human resource management function required is understanding the organization's or business's future HR needs. And we call it human resource planning.
Human resource managers need to know how many people the business needs and understand the requirements for different vacancies. Then, the management can rely on the above knowledge to propose the most reasonable plans for recruitment, selection, management of employees' working processes, etc.
An organization can also have succession planning in HRM to identify and develop future leaders and senior staff.
2. Selection And Recruitment
Selecting and recruiting suitable candidates for positions at the company is an important task for HR leaders.
HR personnel must understand each job's requirements to choose the most suitable candidate. Another important thing is to build a strong and prestigious recruitment brand image to attract more talents to the company's positions.
3. Performance Evaluation
Another important job of employee managers is to ensure that employees work with high morale and responsibility.
By closely managing employee performance, HR management can help businesses achieve the goals set out in the development strategy.
See more: Human resource management software
4. Training
HR's responsibilities include training and development in human resource management to help build and foster employee skills, not limited to managing the employee's work process. Employees feel cared for and cared for, becoming more engaged with the company.
In addition, work efficiency is also improved when employees work with good spirit and skills.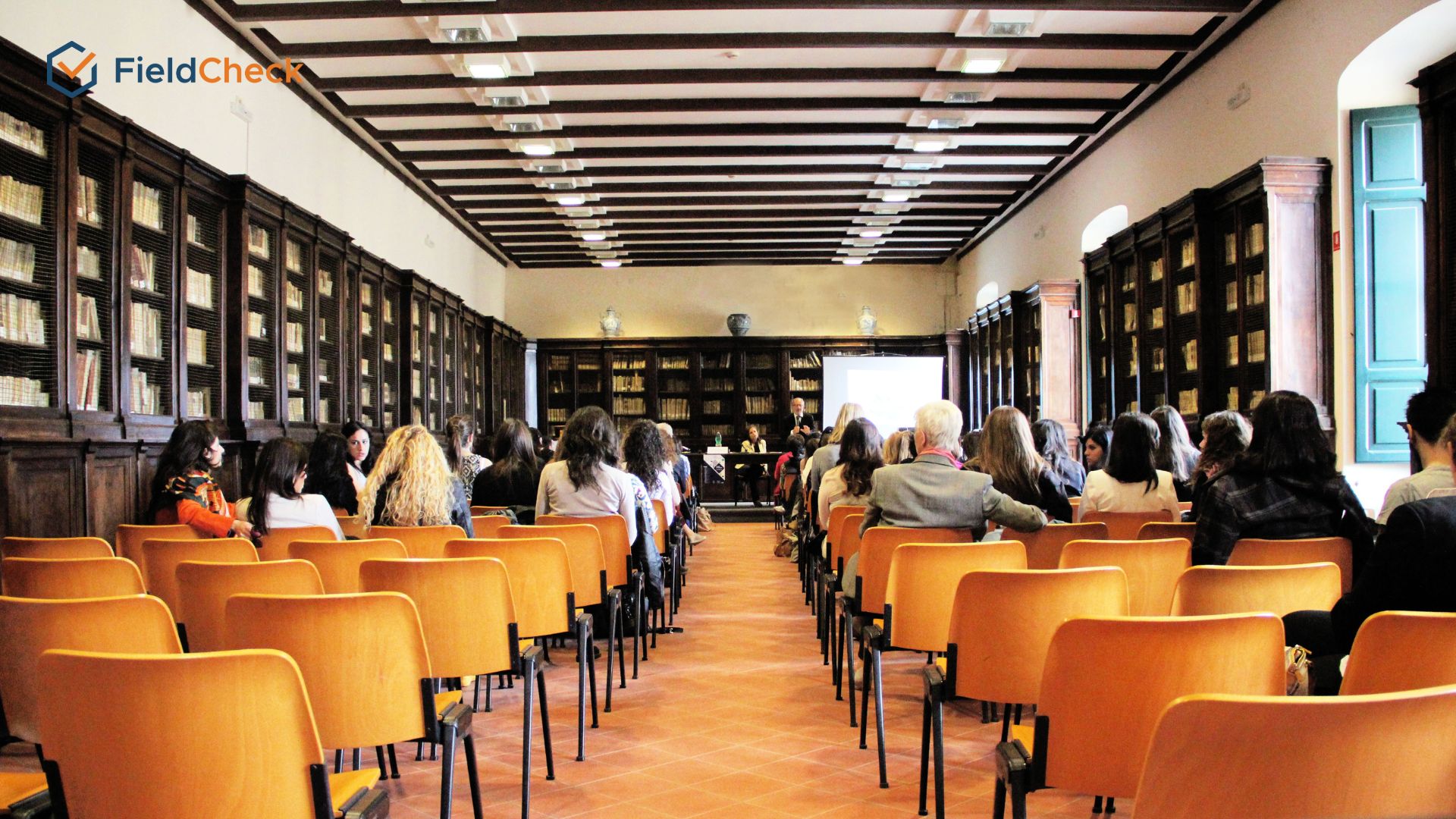 Company-wide training sessions
5. Plan a Career Path
This function of the human resource management department will help retain talent for the company.
The reason is that when HR provides a clear career path, employees will feel that the company will recognize their achievements and efforts to work harder.
6. Manage Employee Benefits
As a human resource manager, HR must support and care for employees with work-related problems.
In addition, human resource managers need to protect employees' rights and propose other benefits to encourage employees to work.
7. Pay Attention to Employees
When management listens to their employees, they will likely become more engaged and work harder for the business.
Research by Harvard Business Review shows that when the group of study participants is trained in listening skills, the listener's ability to understand and grasp the speaker's needs is improved by at least 25%, or even up to 40%.
Listening is equally important to boosting relationships among people. When management takes time to listen to employees, they will feel cared about and more willing to stay with the company for a long time.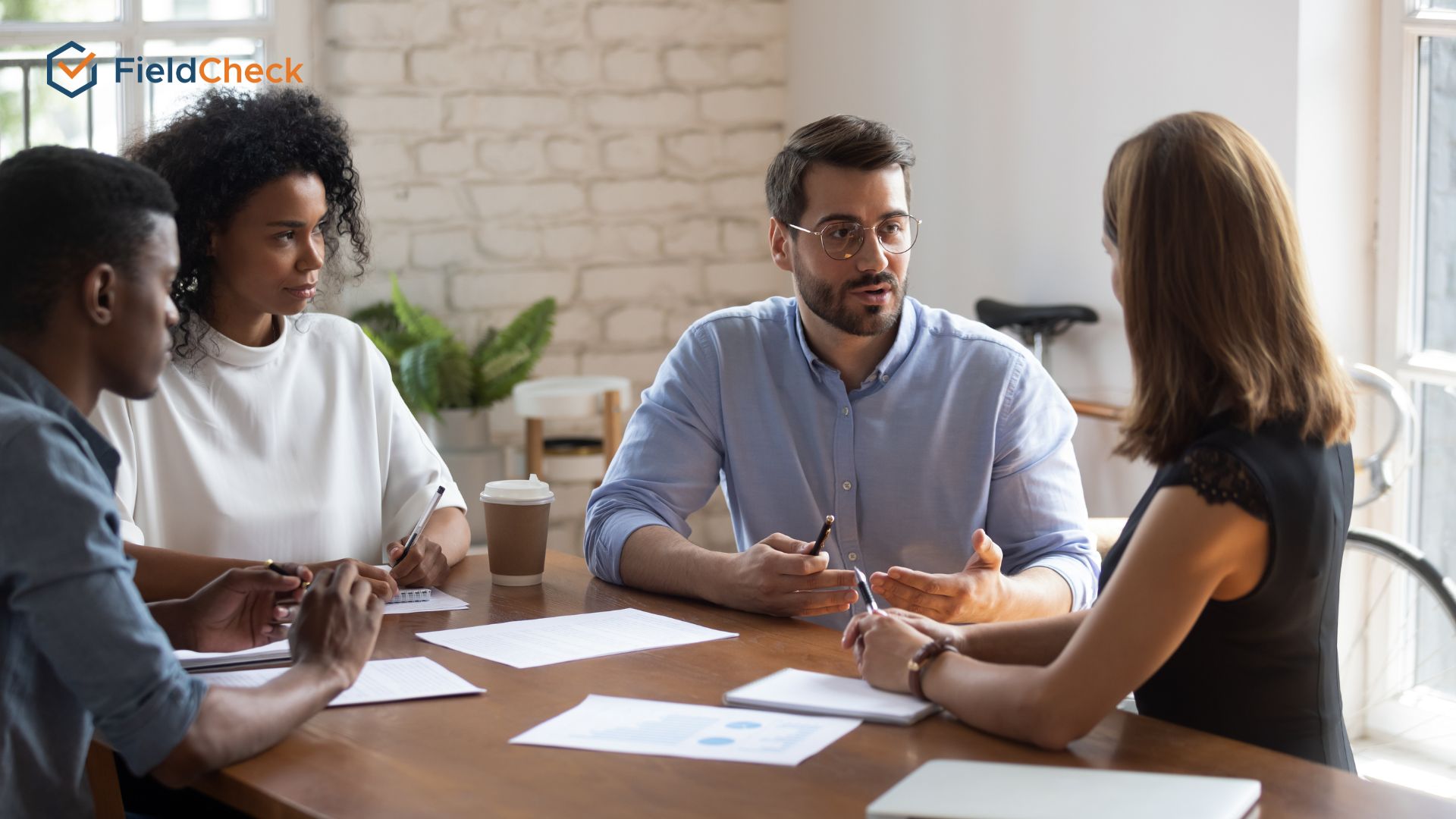 Enhance communication among employees to improve work performance
Ten Human Resource Management Current Trends
1. Building Organizational Management Model for Future
In the context of increasingly developing technology in the industrial age 4.0, human resource management realizes that designing the future organizational model is essential.
In particular, building a new organizational system with a professional staff to adapt to this trend needs to be done. Management results depend on flexibility and agility among human resource management levels.
Therefore, a growing business needs to carefully consider and evaluate its current apparatus to see if it is working effectively. If not, the business needs to research and replace it with a new model.
2. Remote Administration
Another trend is remote human resource management, especially in the 4.0 era. A McKinsey study showed that 85% of businesses in the US had employees working from home after the first wave of COVID. For example, Google has 5,000 employees working from home through July 2021.
Most of the surveyed employees desire to work from home because this form of work is not constrained by geography and time.
The sharp advancement of modern technology, along with the rapid development of artificial intelligence and the Internet of Things, has broken down barriers in working distance. As a result, the remote working model has facilitated its deployment across enterprises without many difficulties.
3. Digitalizing Administrative Tasks
According to Flexjob, 80% of employees are loyal when working in a flexible environment and with good working conditions. The advancement of technology has led to a change in how businesses work.
Old working methods such as using pen and paper or spreadsheets to process the collected data are no longer effective.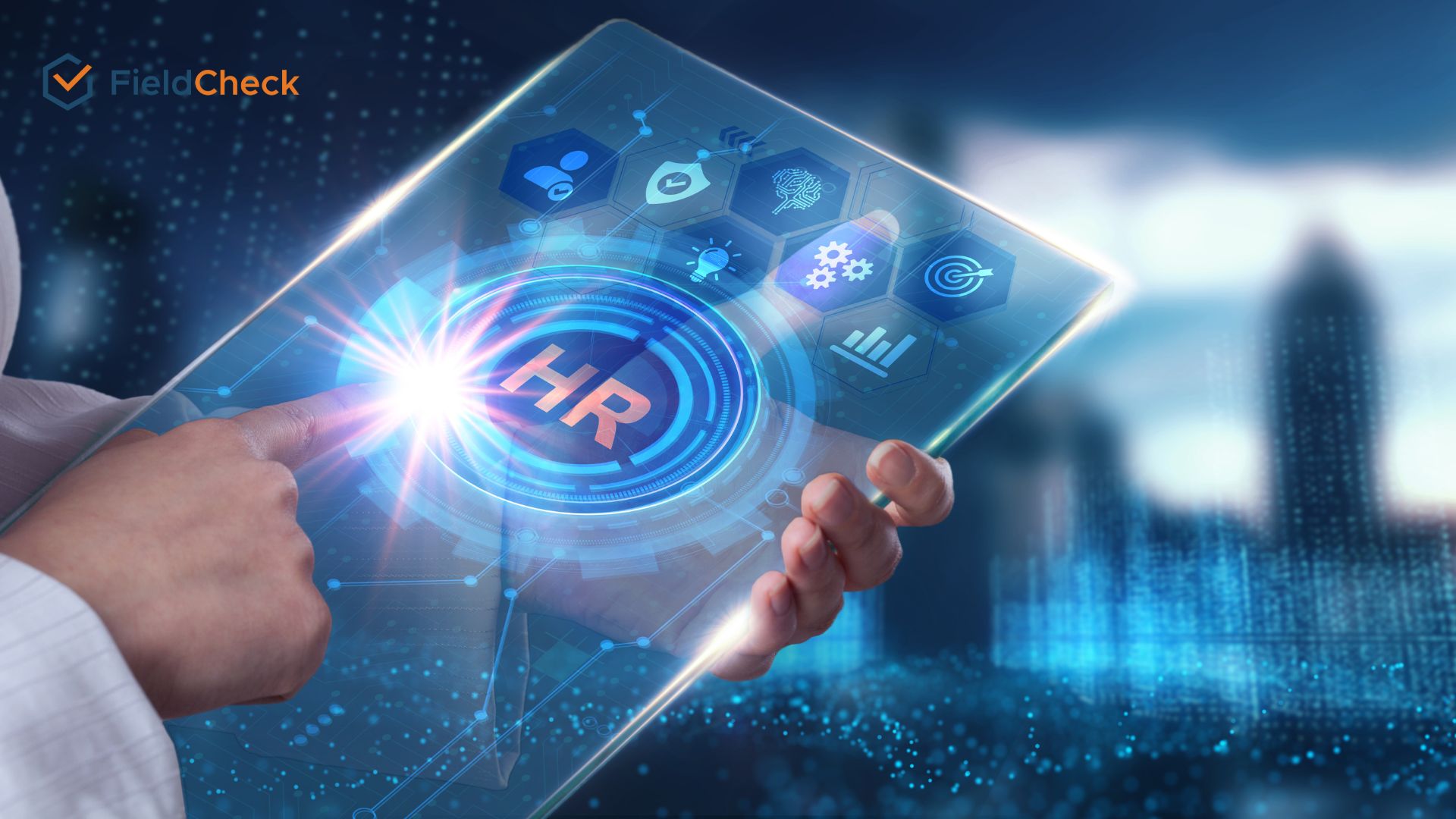 Digitizing HR management
Businesses that want to gain competition in the market have researched and digitally transformed their work processes, optimizing the operational productivity of each department involved in the business operation.
It is not surprising that digital transformation is one of the inevitable trends in today's 4.0 era.
4. Changing Recruitment Mindsets
Another trend in the recruiting department is that there is no longer a focus on what candidates have. Instead, HR professionals look for potential candidates who can do anything.
The reason is that the candidate's basic working skills are an important factor in determining the effectiveness of the assigned work. The degree or certificate factors are no longer important in determining the recruitment results.
5. An Employee Is Also A Partner
The gap between managers and employees is narrowing. Instead of a superior-subordinate relationship like in the past, agile leaders today see employees as partners instead of "tools" to get things done.
As a result, the interaction and communication skills between employees and management have significantly improved.
6. Empowerment
Human resource managers can now delegate authority in the workplace to related employees more flexibly. This action motivates employees to work to achieve the best results for the assigned work.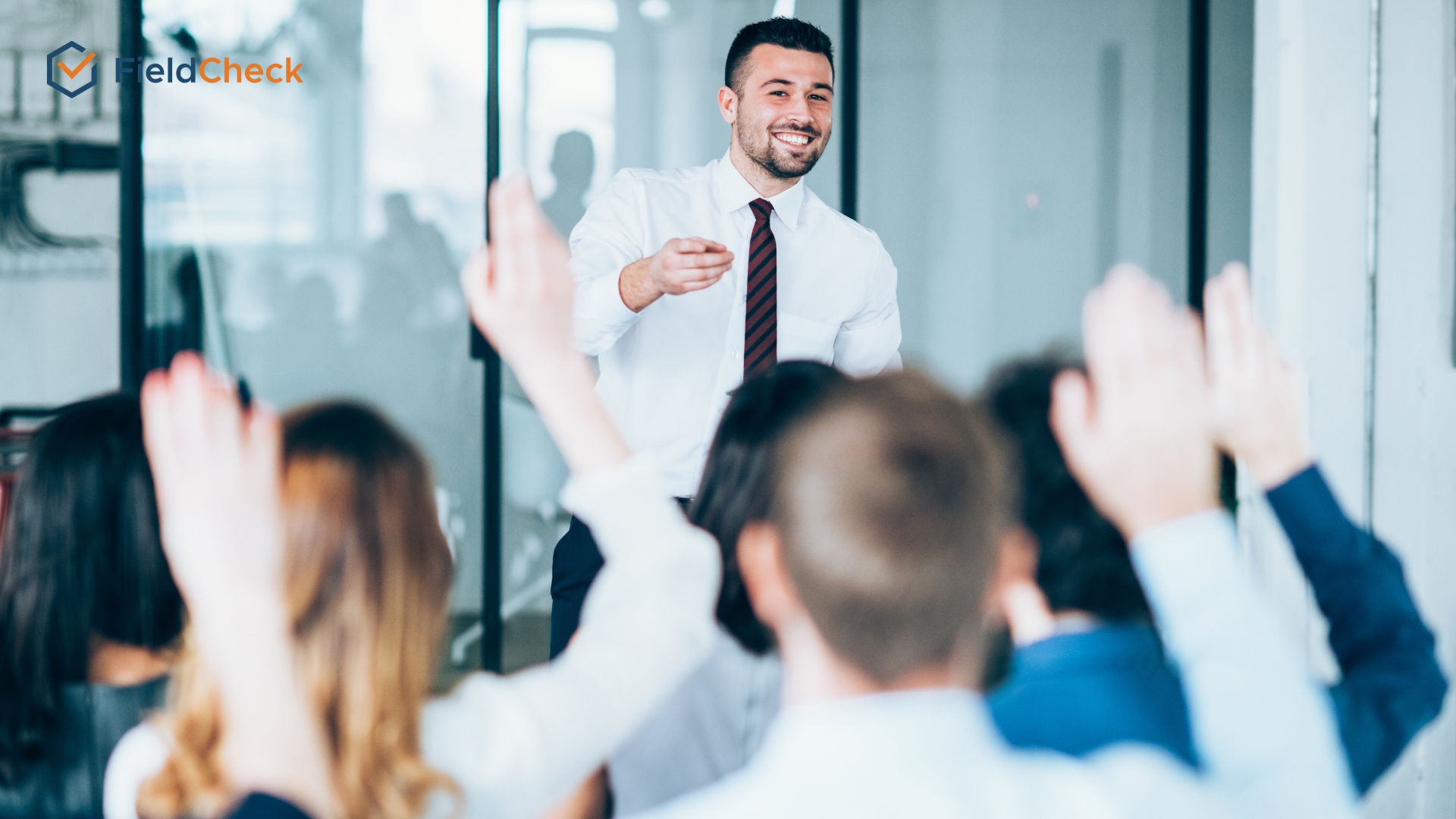 Empowering employees
In the past, the management level often held a lot of authority in managing employees' work. It not only puts a lot of pressure on managers' shoulders but also affects employees' motivation.
According to research by APA PsycNet, employees will feel more satisfied and respected in the workplace when they are empowered to perform tasks. That's why more and more businesses are implementing employee empowerment.
7. Emphasizing Human Factors
One of the key elements in work management is data about people. In the past, data specialist positions often focused on technical issues.
Over time, this position gradually shifted to another field of analysis, which is people analysis, which is the key to optimizing business operations and attracting people.
8. Using Management Software
Businesses now use management support software to better monitor operational performance and employee productivity. The development of technology is gradually changing the methods of human resource management.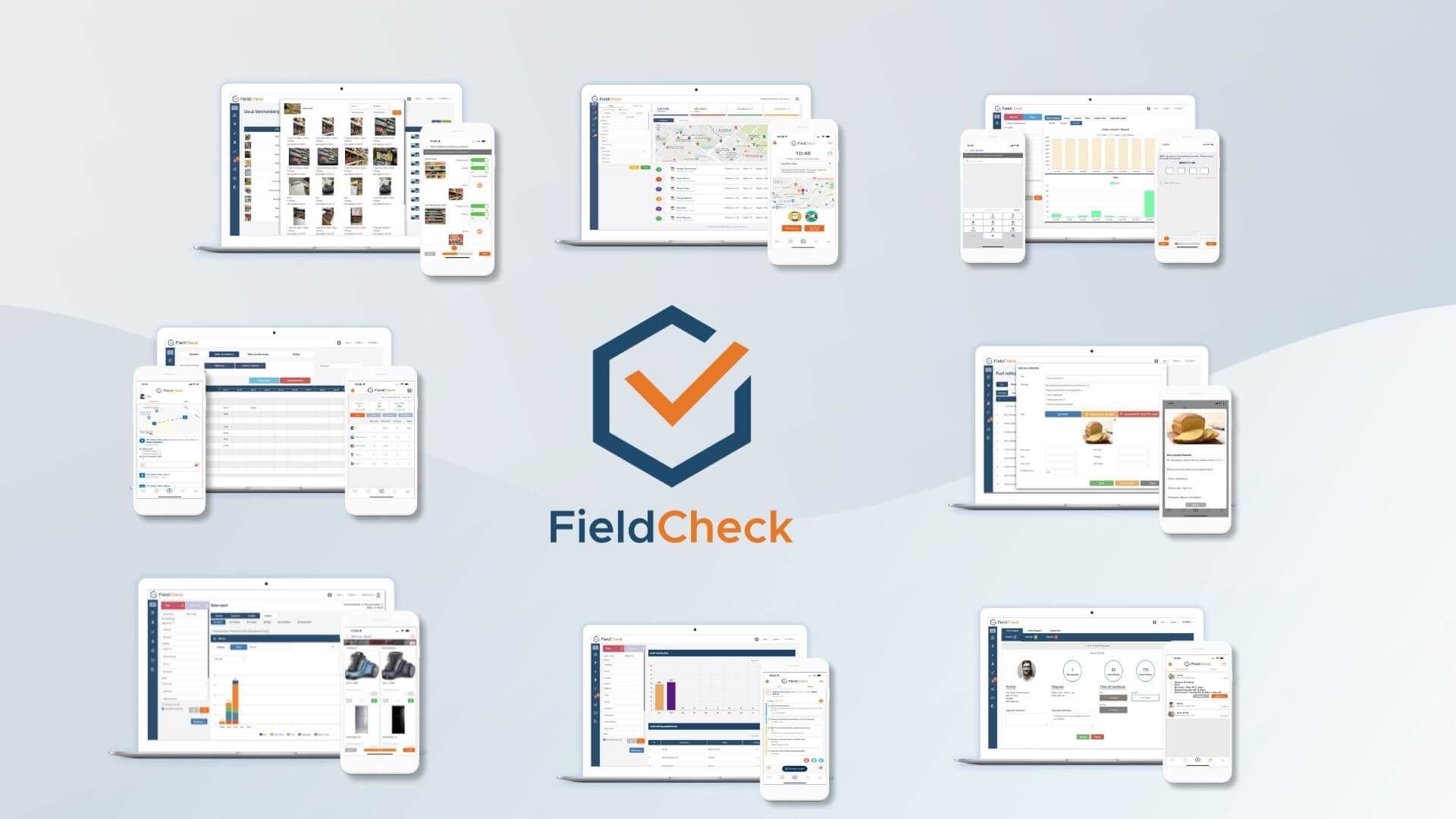 HR management software
Paper management methods are being replaced by software and mobile applications. The efficiency of human resource management has been significantly improved, and the time and cost spent on processing stages in the operating apparatus are also optimized.
9. Collaboration with Freelance Workforce
Businesses today tend to cooperate with freelancers. Thanks to advanced technology, freelance workers have increased significantly in recent years.
Mobile technology, artificial intelligence, and machine learning have become waves, affecting the entire field, including economics. Remote employees can still contribute to various projects.
That's why more and more employees are switching from permanent jobs to freelancers.
10. Recognition of Employee Competence Environment
Rainer Strack's research of more than 200,000 job seekers found that one of the key criteria for applying to a business is "recognizing, appreciating, and rewarding my contributions".
We can see that human resources today pay a lot of attention to whether the business recognizes the work efforts of employees or not. In addition, they are also more concerned about bonuses for their achievements.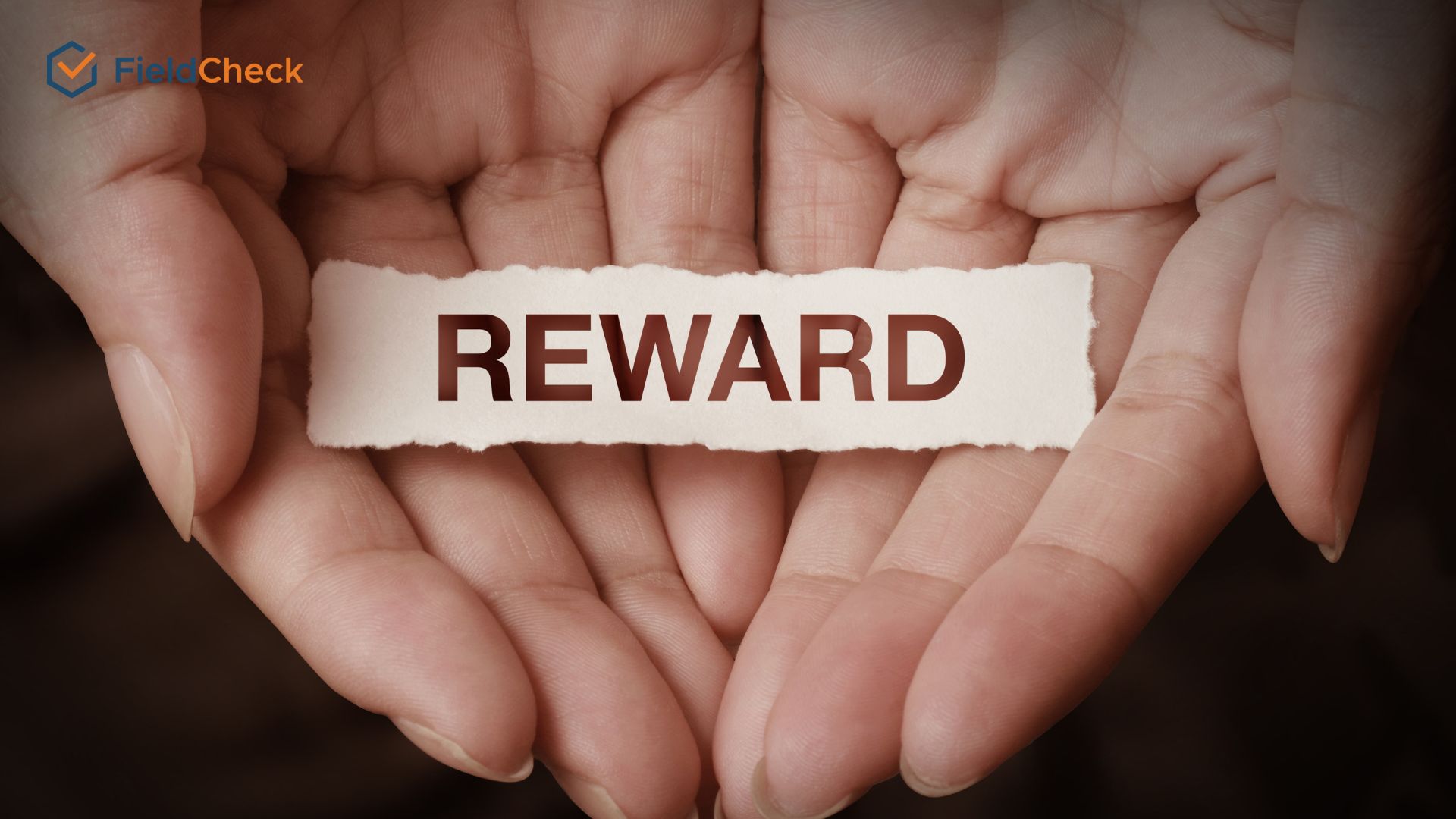 Recognition of employees' efforts and achievements
Wrapping Up
In a nutshell, human resource management plays a significant role in realizing the development goals of enterprises. Every activity that takes place in any organization requires the participation of people. Good human resource management will help businesses optimize the results achieved for each job, positively contributing to the overall goal of the whole enterprise.
Adapting to ten existing HR management trends also helps businesses better solve problems that may arise in their business.
Furthermore, managers gain a better understanding of all activities taking place in the business, allowing them to take the most appropriate next steps.