The trend of hybrid work is on the increase for the period of post-Covid 19. This model allows employees to flexibly work on-site and work from home (WFH). A flexible work schedule is proven to improve employee performance and optimize the business's advantages.
Hybrid work is seen as a working model for the future. Any business should apply to increase benefits for both the company and employees.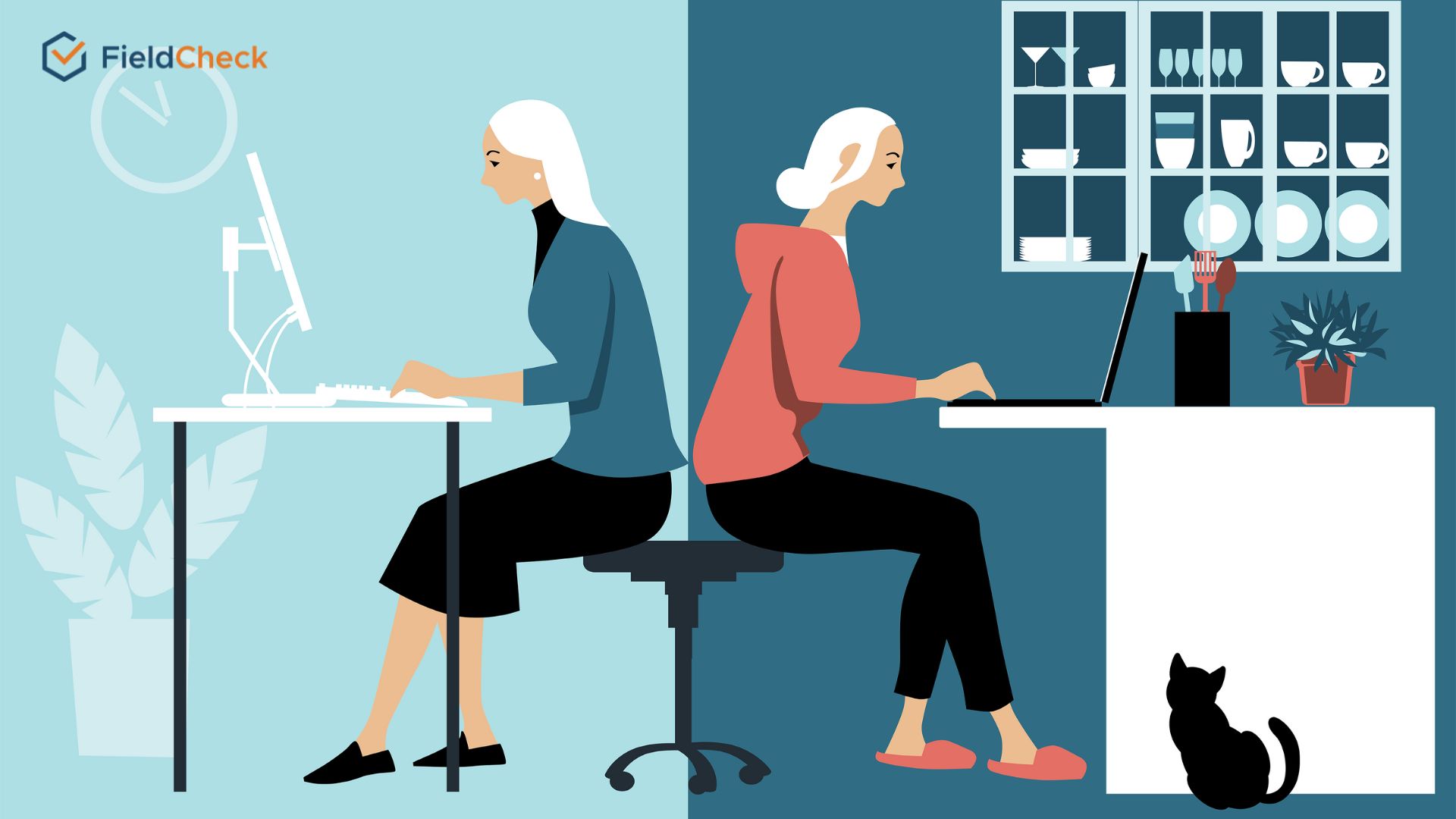 Currently, big companies like Facebook and Google have introduced the Hybrid model for their businesses while spending billions of dollars investing on workspaces. So what is the Hybrid working model? What benefits does it bring to businesses?
What is Hybrid Work?
As previously mentioned, the hybrid working model combines on-site working with WFH modes. Being widely popular after the outbreak of the pandemic, this model has particularly met most of the requirements of businesses.
Working hybrid lets employees proactively choose where they work while still ensuring productivity, efficiency and optimal performance. Employees could feel happier, feel trusted, and improve work-life balance.
Work efficiency, as a result, is improved and the planned work process is ensured, pushing the development of the business.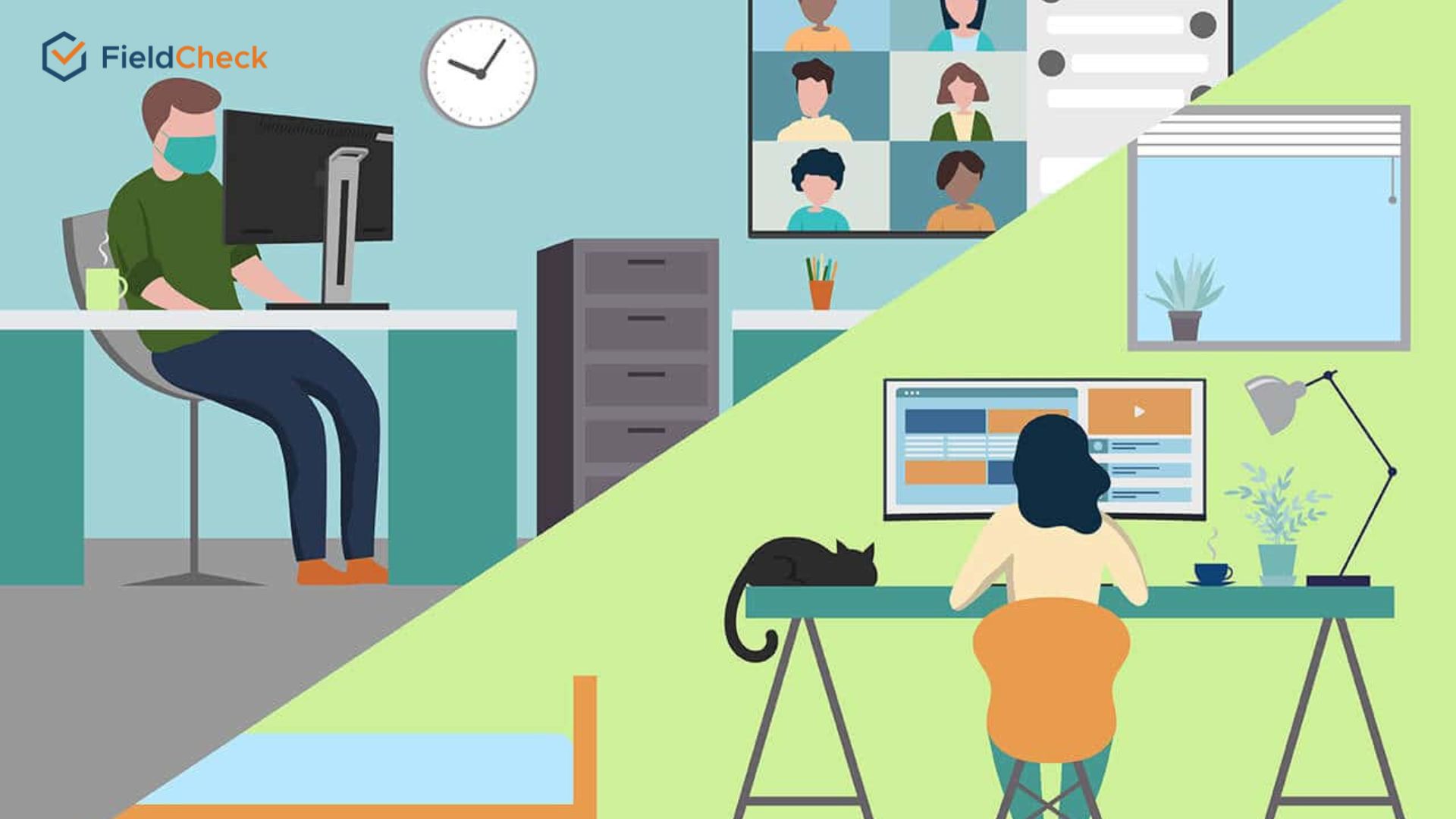 Hybrid - the main working trend for the future
How Does Hybrid Work Import To Vietnam?
Like most of the countries around the world, when the Covid pandemic broke out in Vietnam, the labor market here changed. Workers everywhere have to work from home.
Until the epidemic gradually stabilized, businesses have switched to the hybrid work model and are gradually stabilizing. This working model maximizes the advantages of working at home and in the office.
Hybrid work ensures safety for workers and helps to improve work efficiency. With this model, employees can flexibly change working locations according to a pre-announced schedule.
On the contrary, businesses could cut and optimize office rental costs to invest in improvement, upgrade the quality of products and services, or train more professional staff.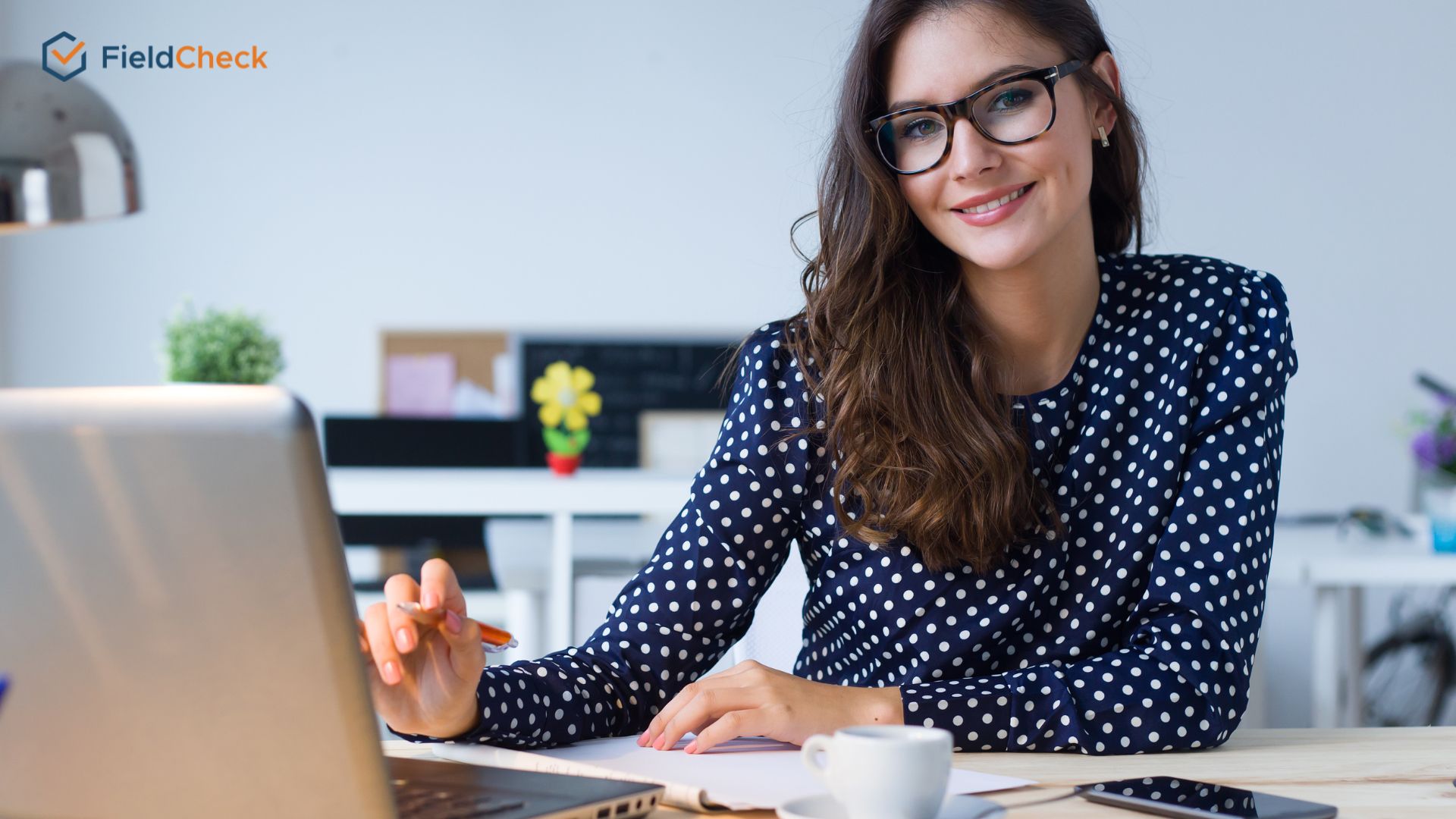 Hybrid working model in some enterprises
Benefits Of Applying Hybrid Work Model
As mentioned above, the Hybrid working model benefits both employees and businesses. Here are some of the benefits of the collaborative working model.
1. Time and Space Flexibility Brings Efficiency
Hybrid work promises to bring win-win benefits for both workers and businesses. When businesses apply hybrid working, employees could actively choose to work anywhere. They only go to the office when necessary.
This allows employees to choose the best working hours while reducing mental pressure and helping them feel happier. As a result, the work performed exceeded expectations.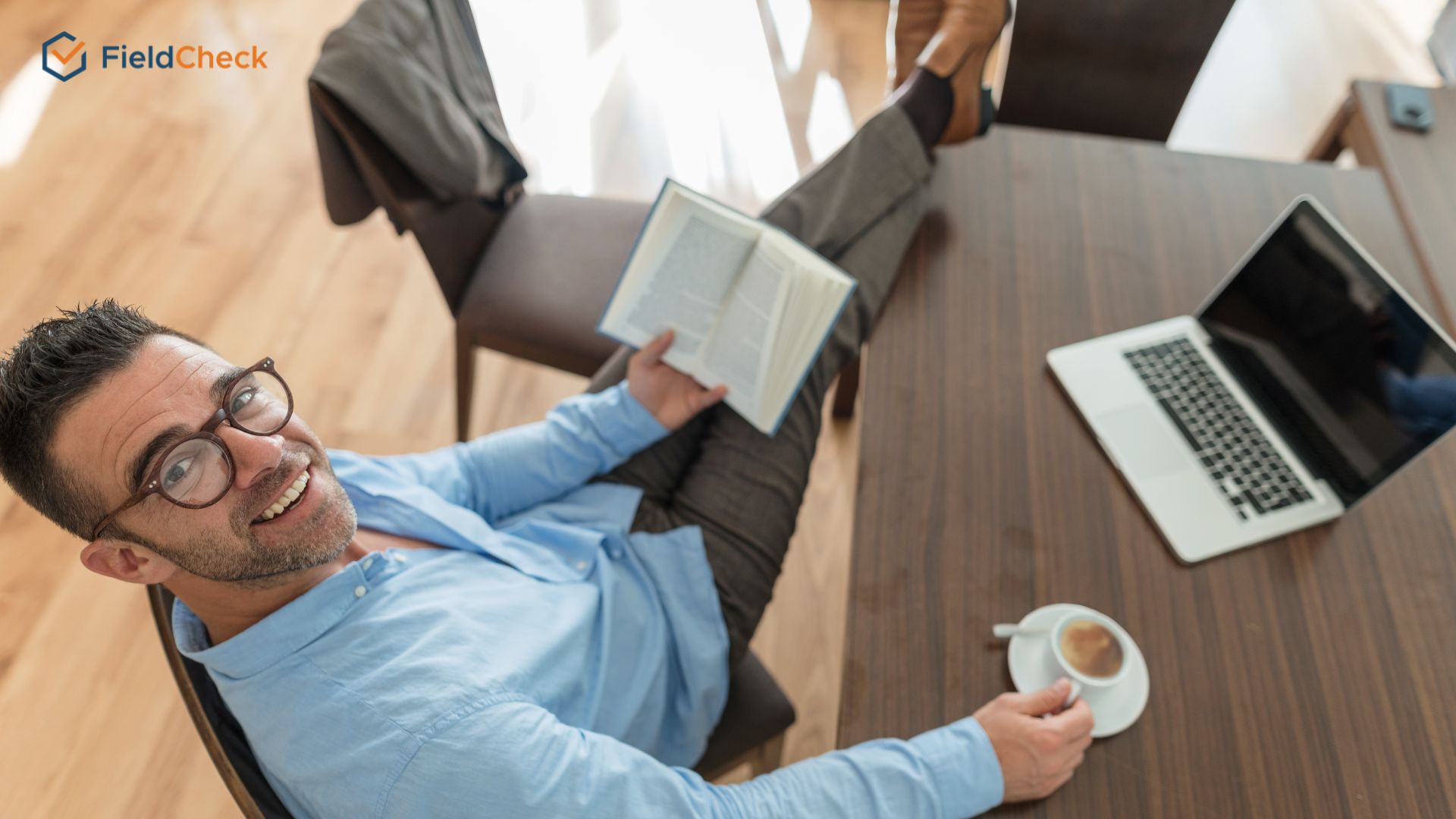 Hybrid work promises to bring win-win benefits for businesses and employees
This is the ideal working model for businesses whose employees are young Gen Z workers as this generation prefers this working style.
2. Lower Social Isolation And Enhanced Work/Life Balance
A research from Circo during testing of the Hybrid working solution shows:
Up to 83% of employees feel happier when working together.

81% feel this model helps them have a better work-life balance. 82% of employees feel trusted and no longer alone in the process of working.
This is something that the previous hybrid work from home model failed to do. Because with WFH, up to 71% of employees have to work long hours and feel lonely during social isolation.
Another survey from Envoy in conjunction with Wakefield Research found that up to 47% of employees would switch jobs if their company did not adopt a flexible working model.
With the Hybrid working model, employees will actively control their work schedule. At the same time, actively arrange a time to carry out other activities such as taking care of the family, relaxing coffee, etc.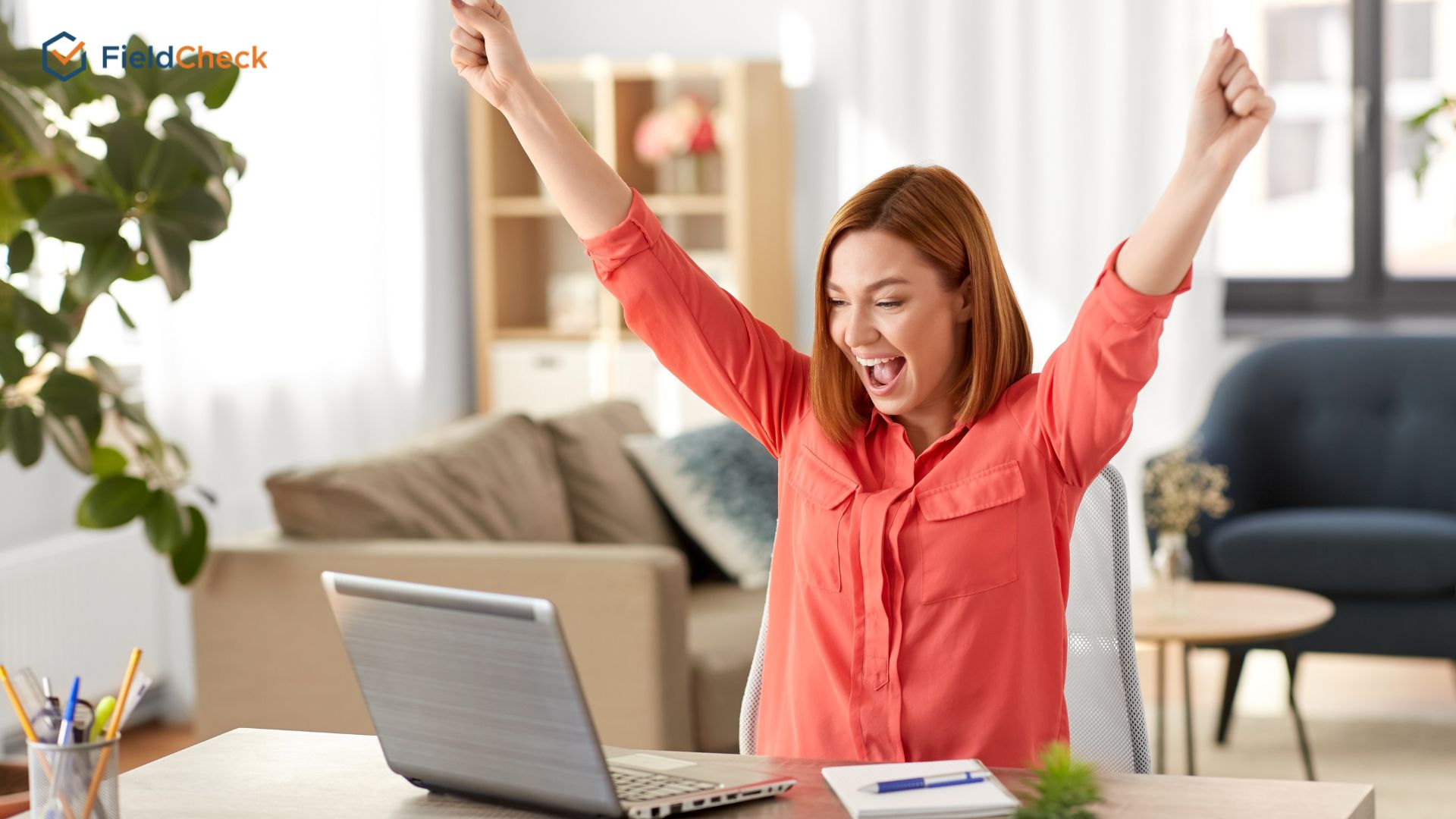 Hybrid increases work-life balance
3. Leasing Cost Reduction
By introducing the hybrid work model, the number of on-site personnel might be lower than before. Accordingly, you could save on big office rental costs.
The financial savings could be used for machinery and equipment, upgrading product and service quality, and training more professional staff.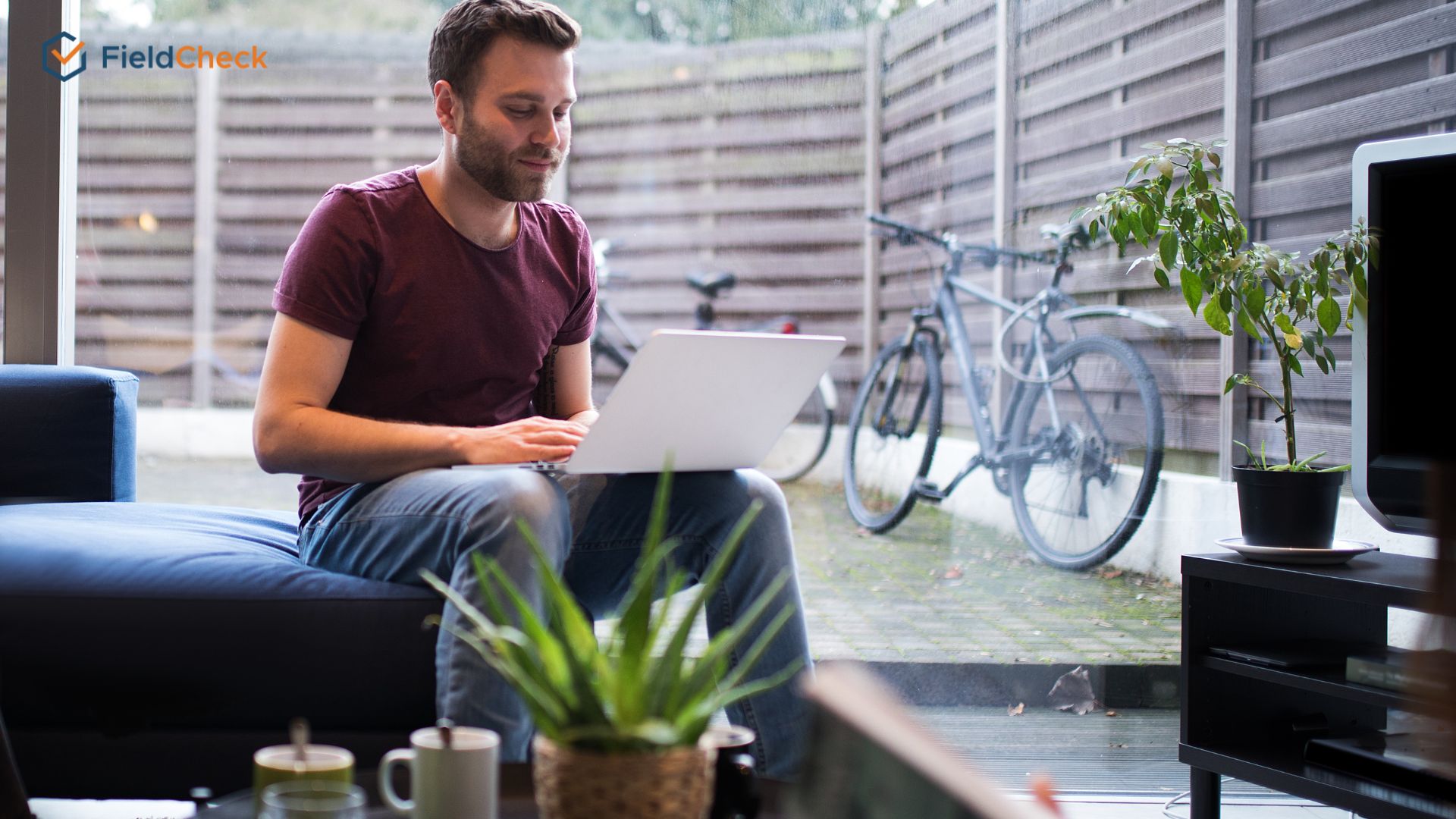 4. Reaching Wider Talent Network
By applying the Hybrid Work model, businesses can recruit talents from all over the world. This means that the company will be able to recruit people with specialized skills suitable for the working position without worrying about human limitations.
This is one of the great competitive advantages for businesses. Owning a strong team of employees helps businesses ensure performance day and night. At the same time, come up with a suitable business strategy when attacking the international market.
In addition to the above benefits, working hybrid also helps boost team building and networking opportunities. Employees could learn and share experiences anytime, anywhere, without limitation.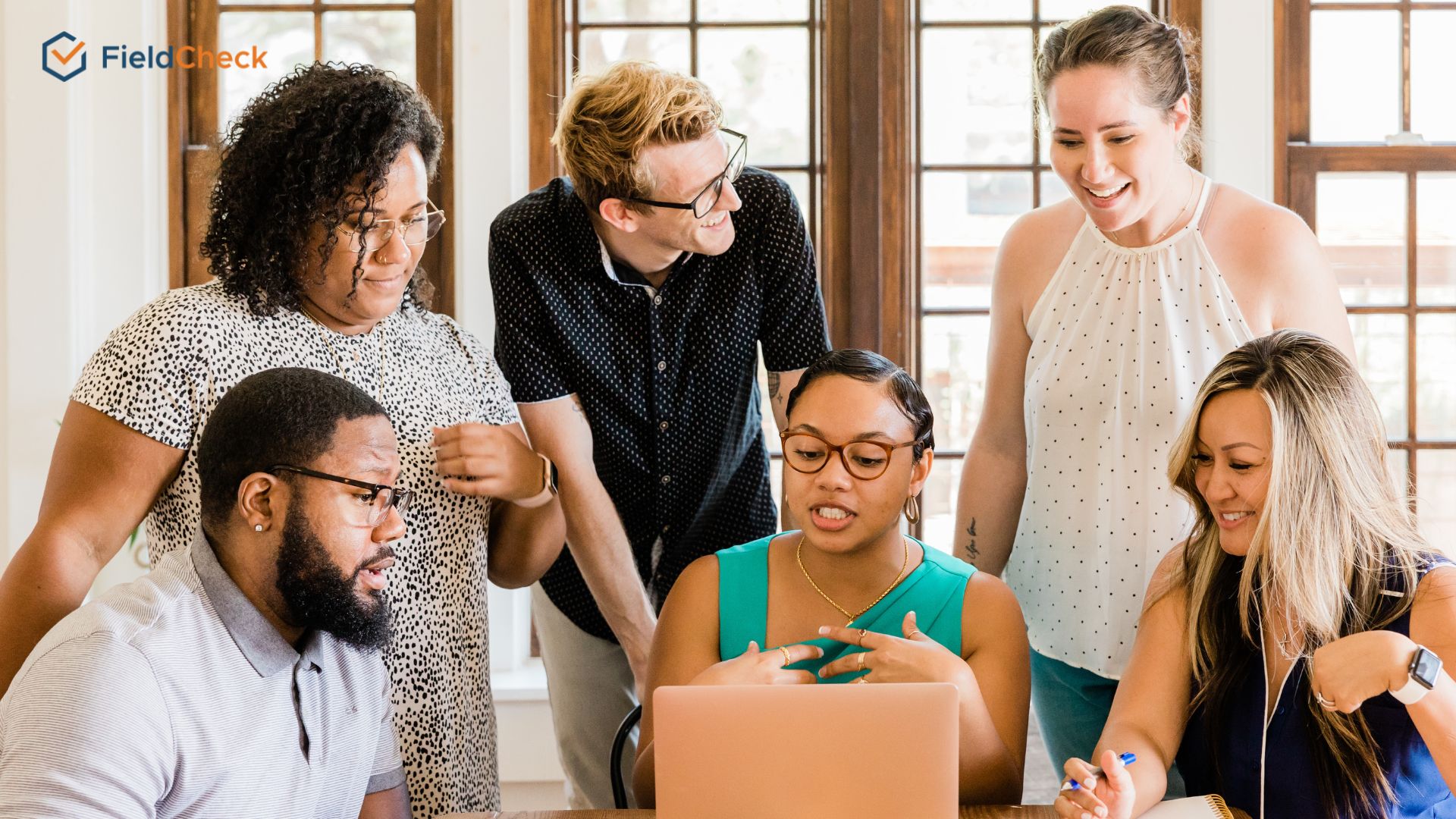 Hybrid working style reaches a wider network of talents
What Are the Challenges Enterprises Face When Implementing Hybrid Working?
Although bringing many benefits like the Hybrid working model, there are also many challenges in the process of operation.
1. Not All Industries And Jobs Are Suitable For Hybrid Work
A survey by communication platform Slack has revealed that the hybrid working model is limited to some business areas. Specific industries that are most likely not suitable for hybrid work include:
Business development staff

Product Management

Program & project management

Information technology & security

Business owners
Some industries that are less likely to be suitable include:
Beauty and health care services

Customer support specialist

Communications industry

Art, design, education

Travel services, social insurance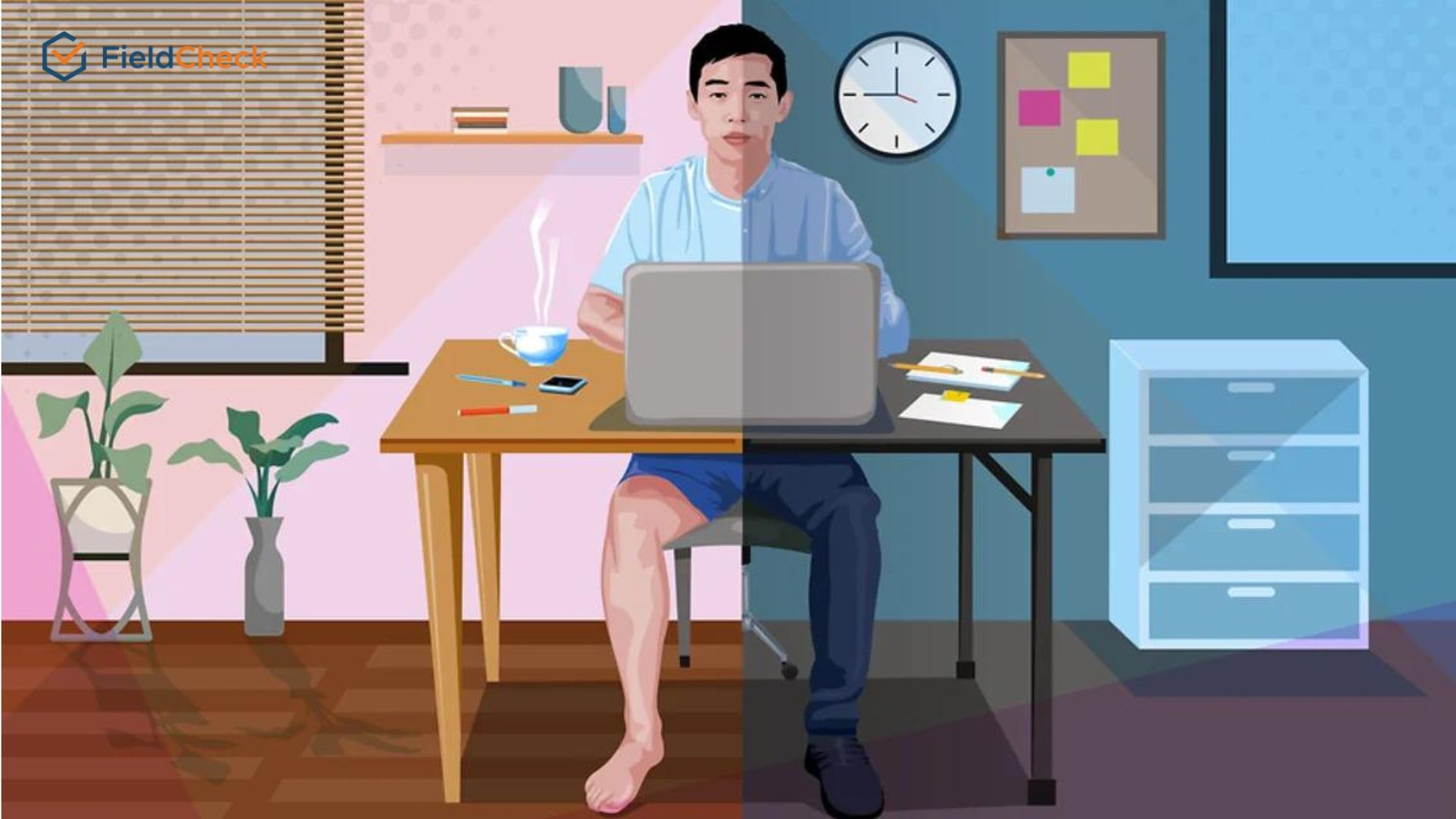 If your business belongs to an industry group that is not suitable for the Hybrid working model, you could look for some hybrid remote work solutions using technology software. Besides, set up a flexible work schedule to manage the group of employees more effectively.
2. Requirements Of Short Term and Long Term Plan
According to Professor Anicich - the University of Southern California, the first step before adopting hybrid work is to conduct a long-term and short-term assessment of office space needs.
Plan to collect data on job roles and tasks appropriate or inappropriate for working from home. In addition, businesses need to decide whether to combine or organize telework for both company and team levels.
The company can ask each department or department to make detailed plans for working days remotely. Going to the office to meet, discuss, and promote the work plan together.
Departments need to make specific plans on the working form of each employee, both long-term and short-term. This helps managers have an overview of the work of each department.
3. Higher Security Demand
IT leaders believe that working hybrid will be a popular working model. Because this is the trend of flexible working that businesses are aiming for in the 4.0 era.
Some managers are concerned about employees using public Wi-Fi networks, leading to document leaks. Therefore, when starting the Hybrid working model, enterprises need to establish a comprehensive data security policy.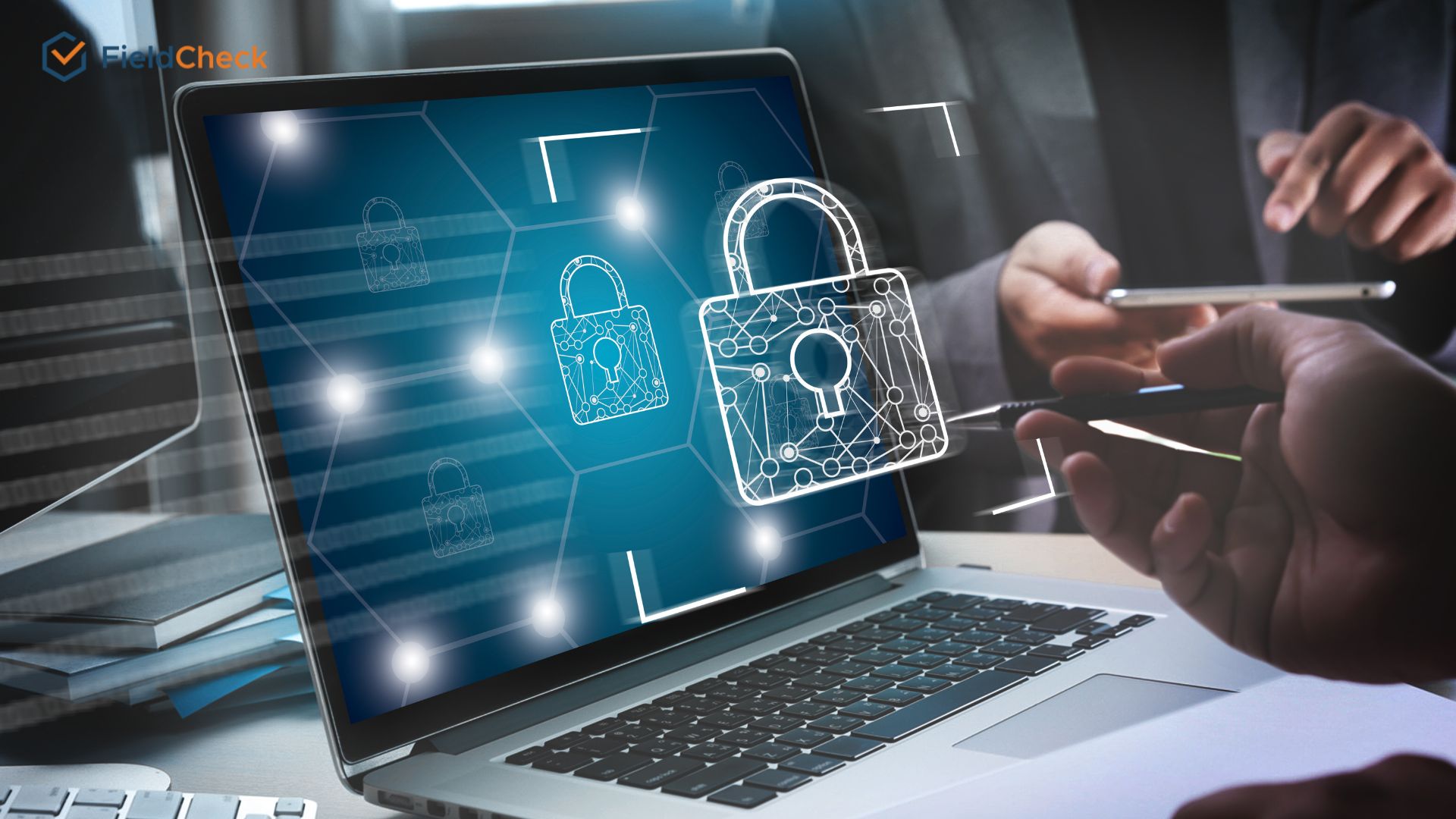 Information security is an issue that businesses need to consider when applying for hybrid work
4. Having A Support System For Productivity Management And Work Reporting
Hybrid model of working will bridge the remote working environment and the office. Teams of employees can work together easily through a common app.
To do this, businesses need to invest in technology and software. Because without applying technology in productivity management and reporting, you will not be able to control your employees' work performance and efficiency.
5. There Is A Means Of Communication Between Management And Employees
When applying the Hybrid working model, enterprises need to have communication tools and exchange devices between management and employees. Create a management schedule at work and an online system to ensure that all employees receive information as soon as possible.
Strengthen corporate culture by listening to employees. At the same time, conduct weekly online communication activities. All company members must be present at the same time through the application of technology software.
Hybrid Work Model Examples
To better understand how some of the top companies in the world tackle the transition to hybrid work, it is worthwhile to study a few real-world examples of hybrid work models.
Amazon - Balanced Office And Remote Work, With Team-Based Decision-Making
There is no better place to search for hybrid work at scale than Amazon. In 2020 alone, the corporation hired nearly 500,000 people, making it the second-largest employer in the United States.
It is not surprising that their shift to a hybrid work model is a big matter. Amazon CEO Andy Jassy stated in the company's flexible work announcement that the company will implement hybrid work in 2022 but will not establish a standard for every employee to come to the office (two or three mandatory days a week, for example). In place of that, the team leaders will make that decision. By assigning hybrid work tasks to team leaders, Amazon opts for greater personalization and flexibility.
Meta - Giving Priority To Presenting At The Workplace
Since Facebook was called Meta, this corporation has been attempting to entice employees to return to the office by the beginning of 2022. However, a new wave of COVID-19 caused by Omicron hindered that idea.
Meta said in 2021 that they expected their staff to be back in the workplace at least 50% of the time. Its current hybrid work plan is a so-called "office deferral program" for employees who choose to delay their return to the workplace by 3 to 5 months.
According to the company's policy, employees are encouraged to return to the office, with remote work acting as an exemption. So far, all of Meta's reports have assumed that most staff will be willing to work in the office at least three days each week.
Microsoft - A Good Combination Of Office And Remote Work
Microsoft published a blog post in March 2021 describing the idea and implementation of their hybrid workspace. In particular, Microsoft has a policy for remote working, up to 50% of the staff's working days.
The corporation reached this decision after speaking with many employees, reviewing data, and developing a flexible work policy.
Based on local COVID-19 cases, they determine when it is safe to open an office, with a scale for each office location. Everyone works from home during stages 1 and 2. They can work remotely on stages 3, 4, and 5 while the office is open with limited capacity. And the office is completely open when everyone feels safe.
Microsoft's safety guidelines are an excellent example because they use regional COVID-19 case data to promote or prevent employees from coming to work.
FieldCheck Solution Optimizing Hybrid Working Model For Enterprises
FieldCheck is high-tech management software rated five stars by customers due to its many preeminent features. Thousands of businesses have chosen FieldCheck as a perfect solution to optimize the Hybrid working model.
FieldCheck application integrates many smart features with a user-friendly interface. The software helps solve all difficulties in business operation management that may be encountered when applying the Hybrid working model.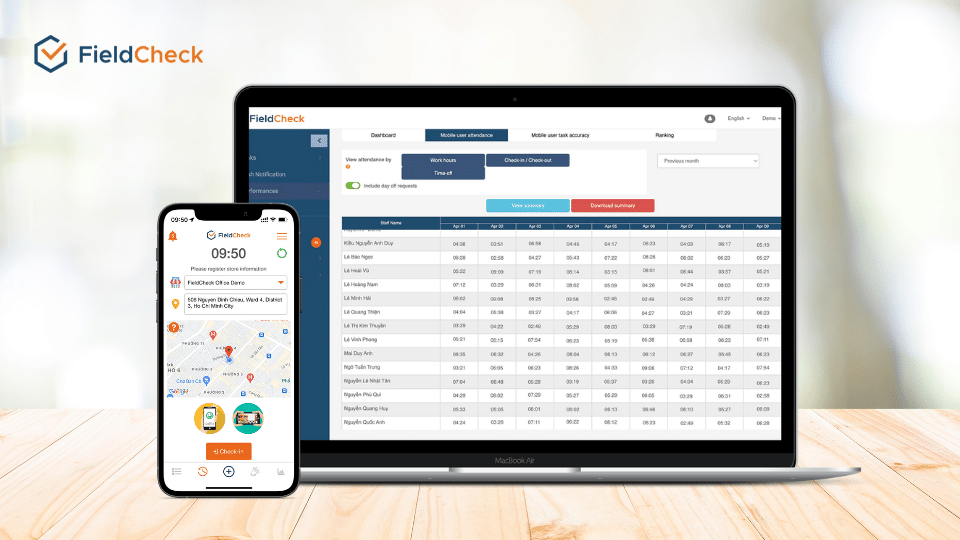 FieldCheck solves all difficulties in business operation management
Some of the basic features of the application can be mentioned as follows:
Manage employees easily on mobile.

Integrate check-in/check-out, and leave with a touch of a button.

Supports all business lines.

Whether it is a small business or a chain of stores.

Sales of tangible or intangible products can use FieldCheck.

Set up detailed and scientific work efficiency plans and reports on application software. Employees and managers can easily monitor all business activities.

Easy communication, no time and place restrictions.

Accurate information management, high security.
The hybrid working model is a trend that any business aims for in the future. That said, to potentially gain the best result, it is essential to have software support to bring about the desired management effect. Interested in our solution? Contact us now to schedule for a free demo!