While increasing sales and revenue is crucial for your business growth and expansion, minimizing operating expenses is equally important.

Inventory control allows you to keep track of expenditures and minimize wastage, while managing it well might be challenging for wholesalers, e-commerce companies, or multichannel retailers.
Inventory control systems are introduced to help you monitor your goods efficiently and correctly. Accordingly, investing in technology that allows you to smoothly execute inventory control has always been the ideal option for many retailers and wholesalers worldwide to keep track of their inventory.
In today's article, you'll learn the definition of inventory, detailed stock control examples, various forms of inventory control and their importance, and the benefits and obstacles of inventory control systems.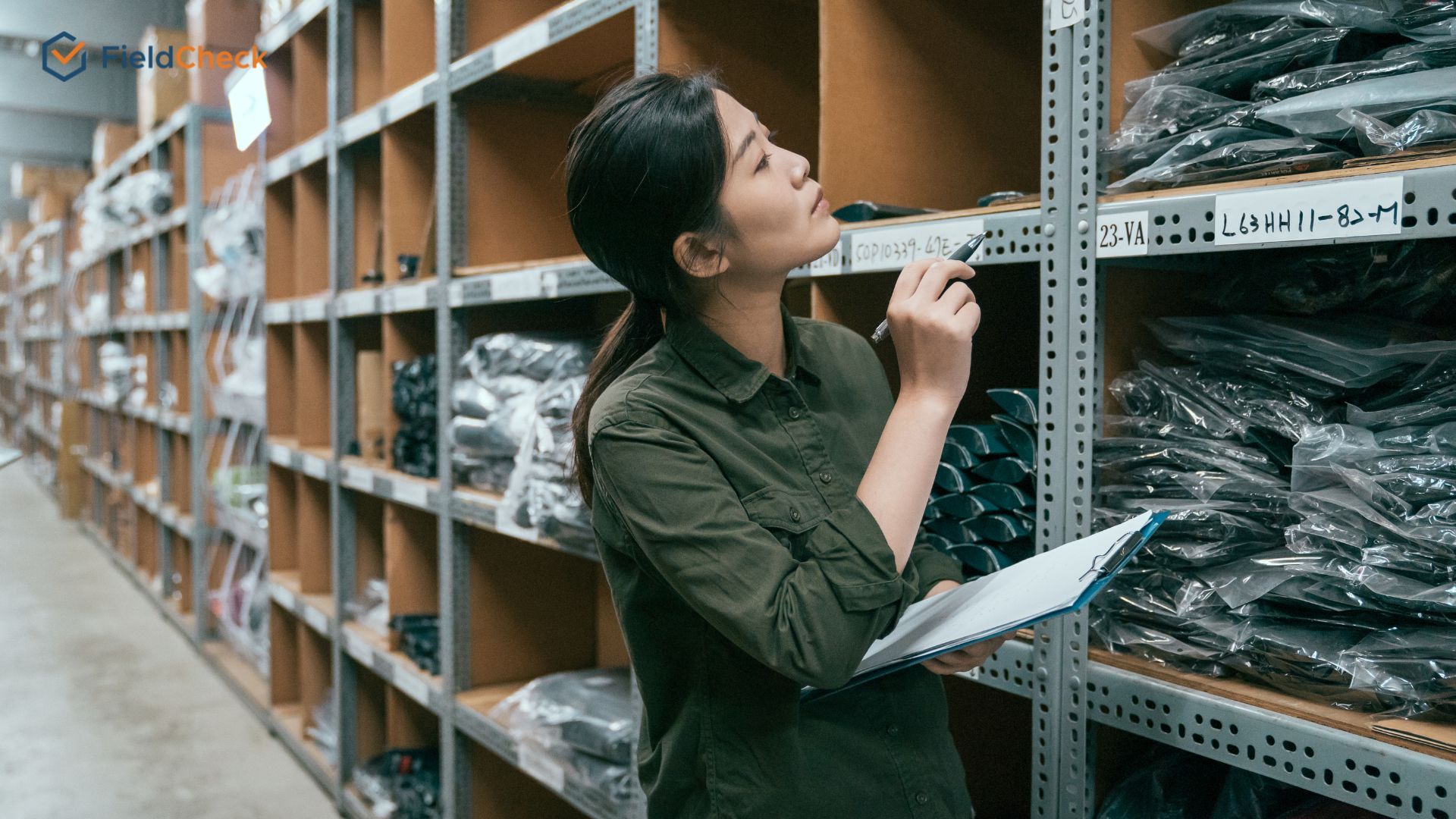 What is inventory control?
It will also describe inventory control systems and procedures and any information on how they will affect your business costs. Everything you need to get started with inventory control is included in this guide.
See more: Importance Of Supply Chain Management
Inventory Control Definition
Sometimes called stock control or storage control, inventory control is the activity of checking a shop's stock, according to Wikipedia.
It is the process of regulating and maximizing a business's warehouse stock and other locations that have the adequate supply of each product or optimal amount of supplies, involving managing products from the time they are in stock through their final destination (end consumers) or discard (not qualified).
An inventory control system keeps track of merchandise's operation, storage, and usage; including:
Managing physical inventory through purchase and sales orders

Reporting inquiries and modifications

Integration of a barcode scanner

Total inventory counts

Product histories, specifications, and locations
This strategy aims to ensure that the organization can meet customer demand while providing financial elasticity by implementing appropriate internal and production controls.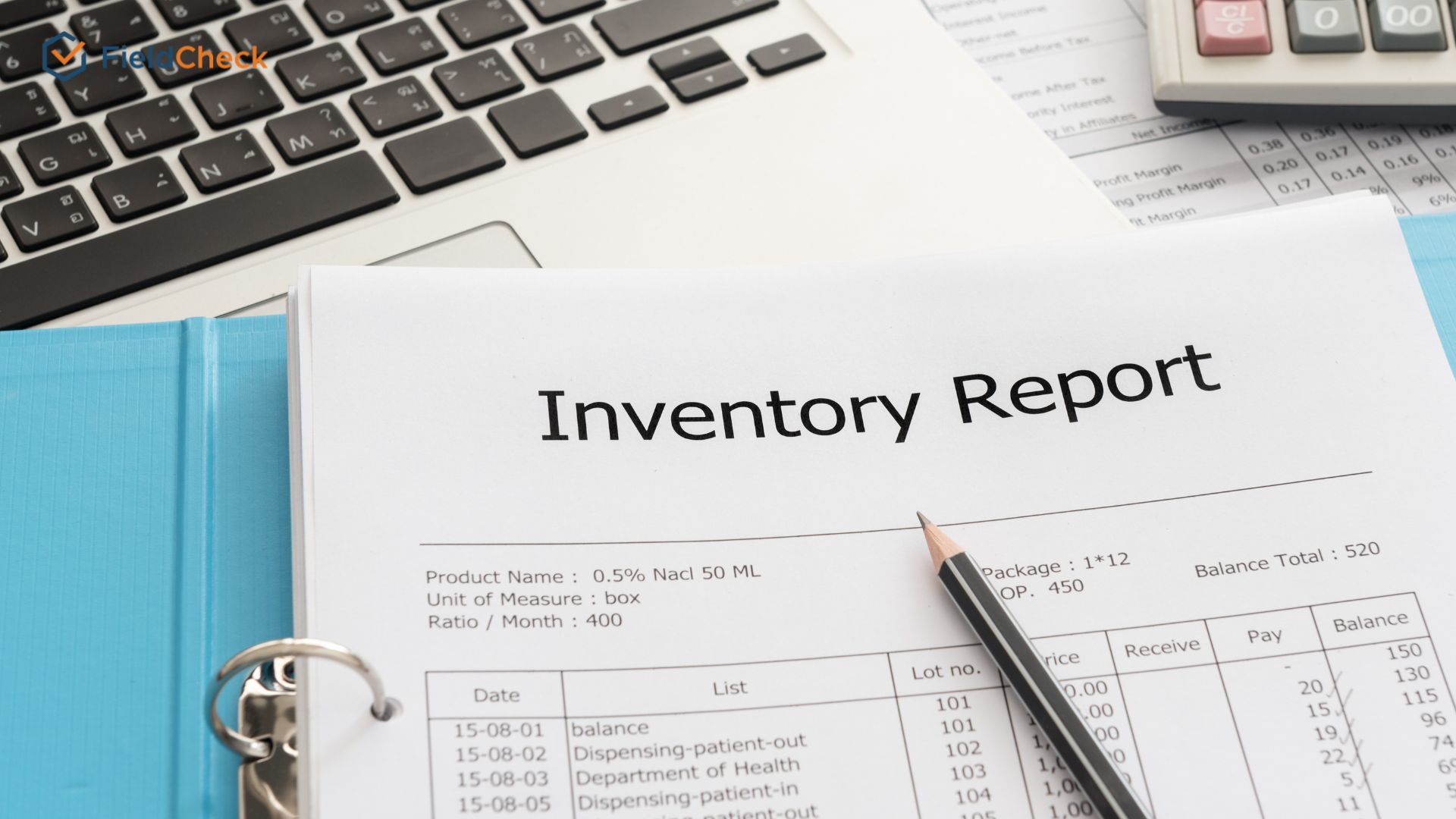 Inventory audits
Proper inventory management can stay on top of your sales order and maintain a successful supply chain. In addition, systems can be set up to support your business with forecasting and to allow you to define reorder points.
Production control, supply chain management, financial flexibility, estimating market expectations, asset protection and turnovers, data on purchases, and customer satisfaction are other elements of inventory control.
Why Is Inventory Control Important?
Any business that sells products, more or less, spends most of its capital expenses on inventory. Looking at this company's financial statement, you'll see that inventory accounts for a considerable share of cash flows and consumes a significant amount of working capital.
With the good practice of storage control, you can avoid the high costs of overbuying and the stress of running out of essential supplies. While certain businesses that use just-in-time ordering may have relatively low inventories, almost every firm requires some inventory, which is best handled by inventory management systems.
If a business can reduce its inventory, it may generate additional cash for profits or expansion. If one needs to hold more goods and tight inventory management methods raise inventory levels, it may see better sales and profits. An approach to reducing costs and better managing merchandise is to employ inventory control to organize your storage space, distribution center, stockpile, or showroom.
Furthermore, adopting adequate and efficient inventory control systems can ensure a company's financial capabilities and products satisfy the needs and expectations of its customers.
According to a global study on convenience stores, out-of-stocks can cause a store to lose one out of every 100 consumers. Particularly, 55% of in-store buyers would not buy an alternate item if their favorite product was out of stock.
Inventory control techniques and procedures also allow businesses in any industry to minimize incurred costs, expand sales, and many other things, such as:
reduce wastage of products or stock that have expired,

lower costs of excess storage,

maximize cost efficiency,

boost sales,

improve customer satisfaction, and

cut down warehouse inventory loss.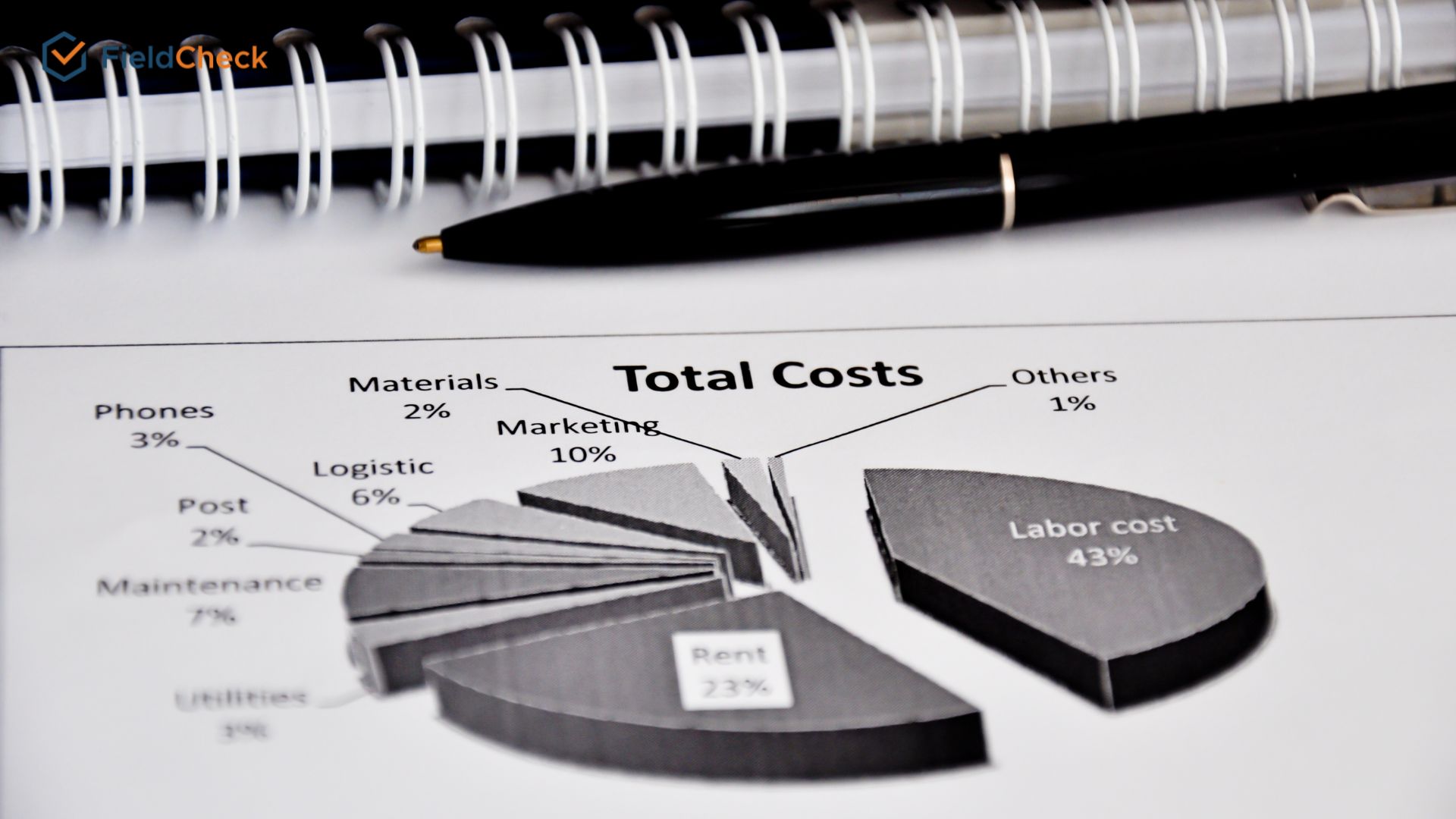 Inventory costs
David Pyke - professor of operations and supply chain management at the University of San Diego and co-author of Inventory and Production Management in Supply Chains, highlighted that proper inventory control practices balance client demand and inventory management in the wisest methods.
Inventory Control Versus Inventory Management
Inventory control and inventory management are often used interchangeably as these terms seem similar at first and cover inventory aspects. Yet, there are some small distinctions between them.
Inventory control is concerned with the flow of existing items within a warehouse, whereas inventory management is a broader concept with the overall shipment of goods across distribution networks.
This management refers to the regulation of all inventory components, from what is already in the warehouses to how the inventory came and where the merchandise will end up.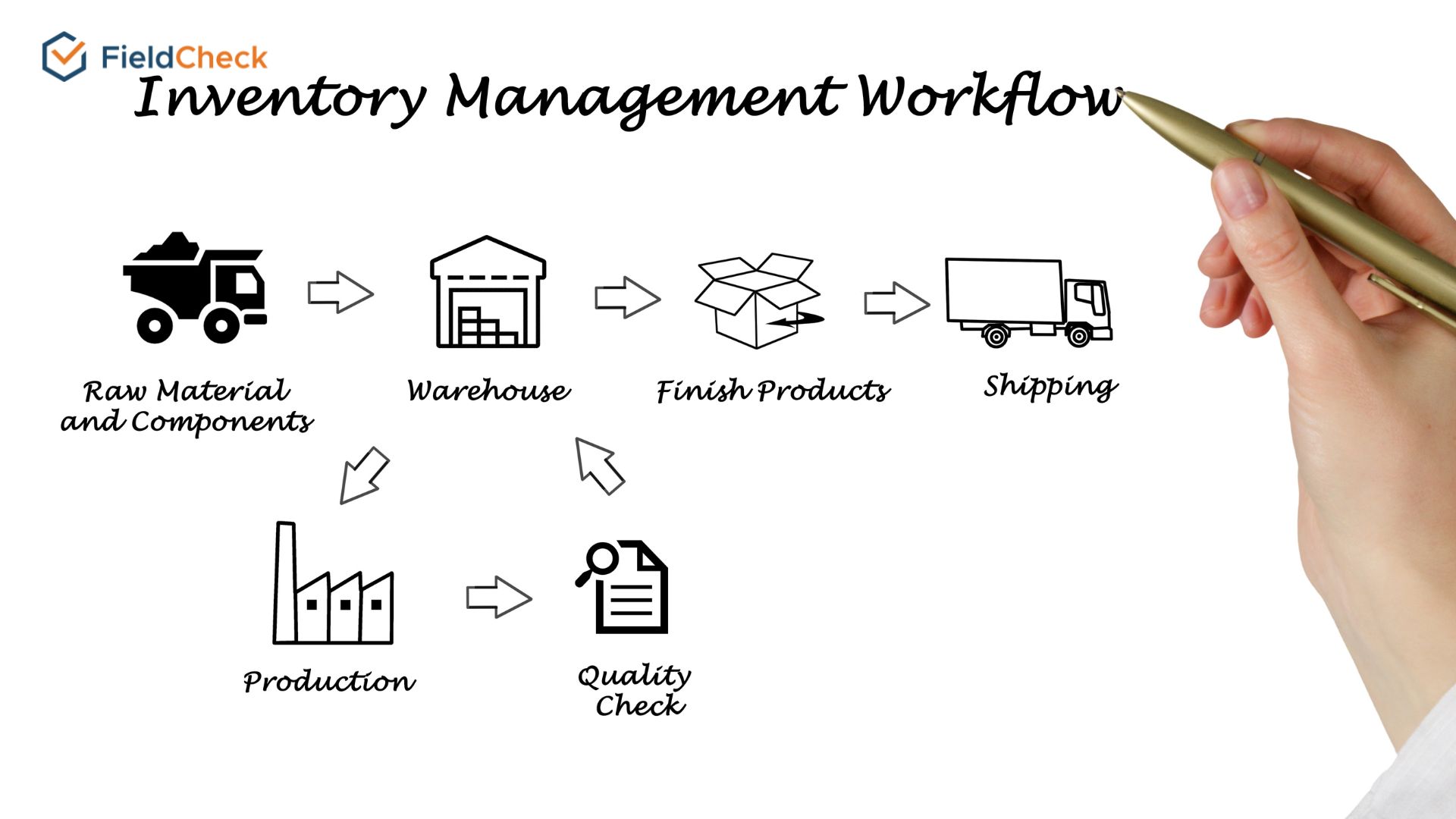 Inventory management system
Inventory control procedures aim to ensure stocks are in good and sufficient condition for meeting customers' demands. Inventory management, on the other hand, aims at having the right stock at the right time, in the right place, and at the right cost.
While inventory control primarily focuses on the questions: "What and where are items in the warehouse?" or "What is the status and condition of these items?"; inventory management deals with the issues relating to the quantity, time, and other requirements of items that you need to order.
Thus, you can accomplish better inventory management when you strengthen your inventory control.
Inventory Control System and Software
The inventory control system extends the scope of inventory control. This term might be a modern system and its developed software used to regulate various parts of inventory problems, or it could be an approach that could involve the usage of technical challenges for dealing with loss prevention in an organization.
Businesses can use the inventory control system to examine their current situation regarding commodities, financial reports, assets, and liabilities. The success of an inventory control system, which is used to maintain inventories in the intended state and constantly serve customers, depends on maintaining accurate data on a regular or ongoing basis.
Inventory management software plays a key role in today's inventory control systems. It provides accurate and timely optimization and analytical forecasting solutions for complicated inventory management concerns.
Typical Ways To Control Stock
Inventory management systems should allow you to track stock levels, generate orders, and deliver inventory. The following are some basic stock tracking ways:
1. Manual Method
Regular inventory control is very important in managing the stock of a business.
It is commonly divided into three types: physical inventory (an inventory counts all of your inventory, often taking place at year-end), on-site inventory (selecting a specific product and checking quantity inventory and comparing it with the actual), and periodic inventory (inventory planned and conducted quarterly, semi-annually or at the end of the business's conventional period).
The most basic approach to keeping track of what comes in and goes out of your warehouse is using a pen and paper to register your inventory, whether with an account book or a record book.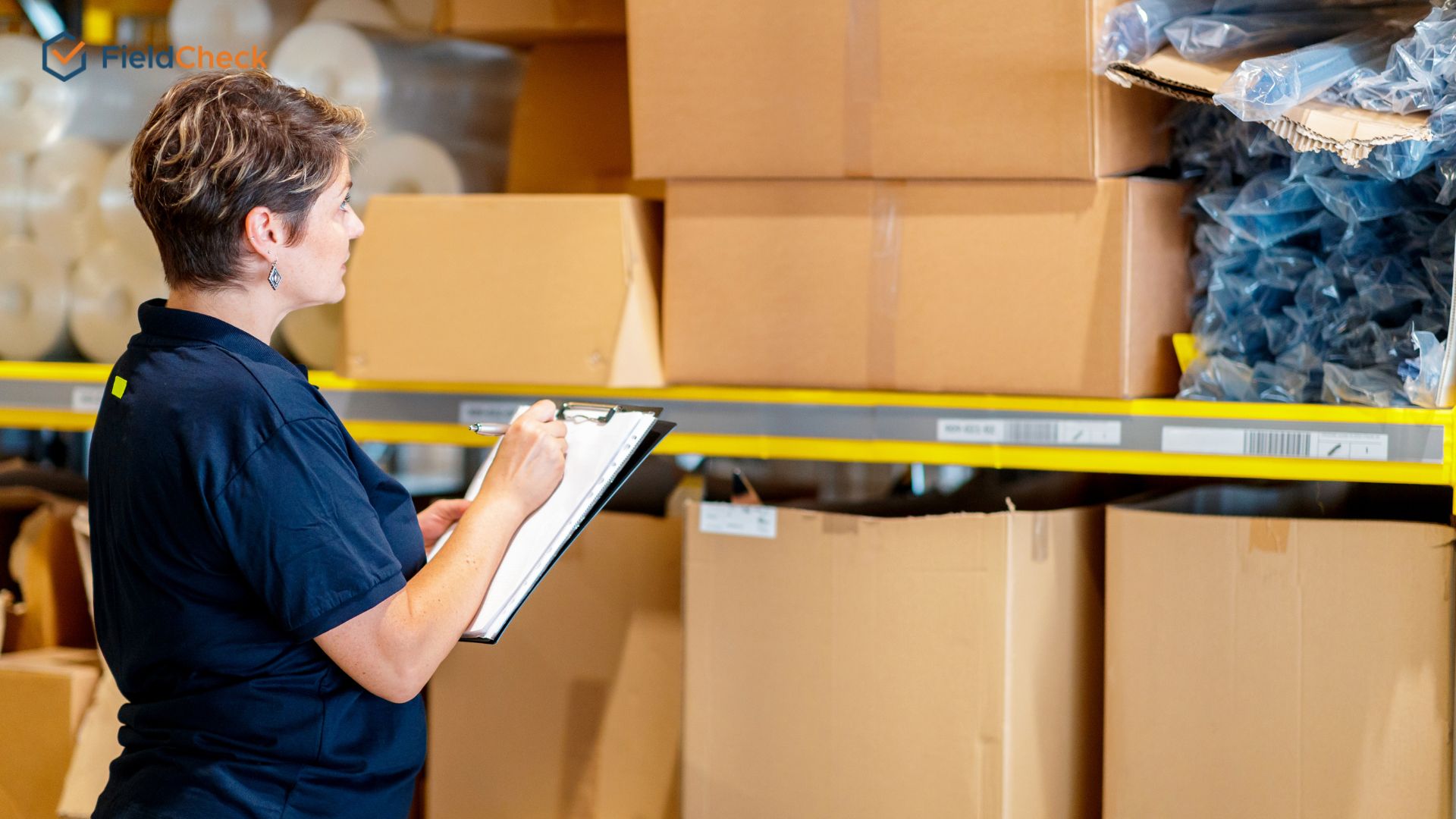 Manual inventory control
This method is suitable for small-sized businesses with a certain number of goods. When using such a physical technique, however, it can be hard to exploit and utilize for planning purposes.
2. Stock Cards
Also known as bin cards, stock cards are tables of databases that keep track of each product's current unit price, selling price, and stock quantity. You should create separate cards for each product in large stock rooms or warehouses.
The system also keeps a log of stock removals for other purposes, such as promotional withdrawals and purchases, sales, returns, and other reasons.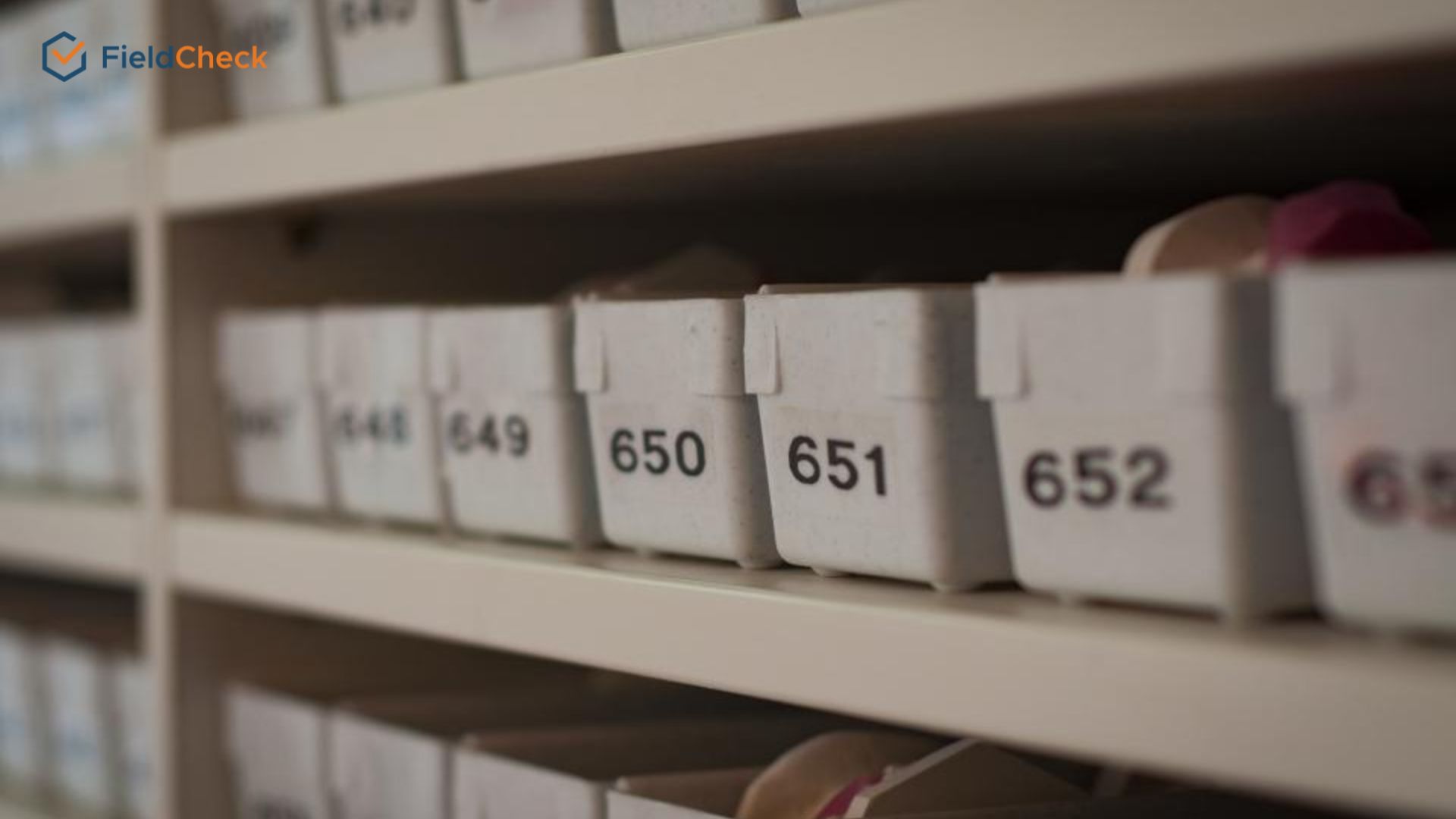 Inventory control methods
You can add extra information to the stock card, indicating any issues with that item. Consistent updates are required for a stock card system to be efficient. You must also note unexpected stock pulls or risk having erroneous data.
3. Spreadsheets
Many small and medium-sized enterprises (SMEs) use excel sheets to track inventory. Spreadsheets, whether in Microsoft Excel or similar, are a good place to start organizing and electronically collecting product data.
You may ensure that you have updated stock levels and information by updating regularly and using basic code. Businesses can readily adapt these solutions to their specific requirements.
Users will require a detailed understanding of how the sheet works because everyone who creates a sheet does so slightly differently.
Since the only way to automatically adapt the spreadsheet system is to add high formulas or programming that connects it to other systems, this method is still considered manual.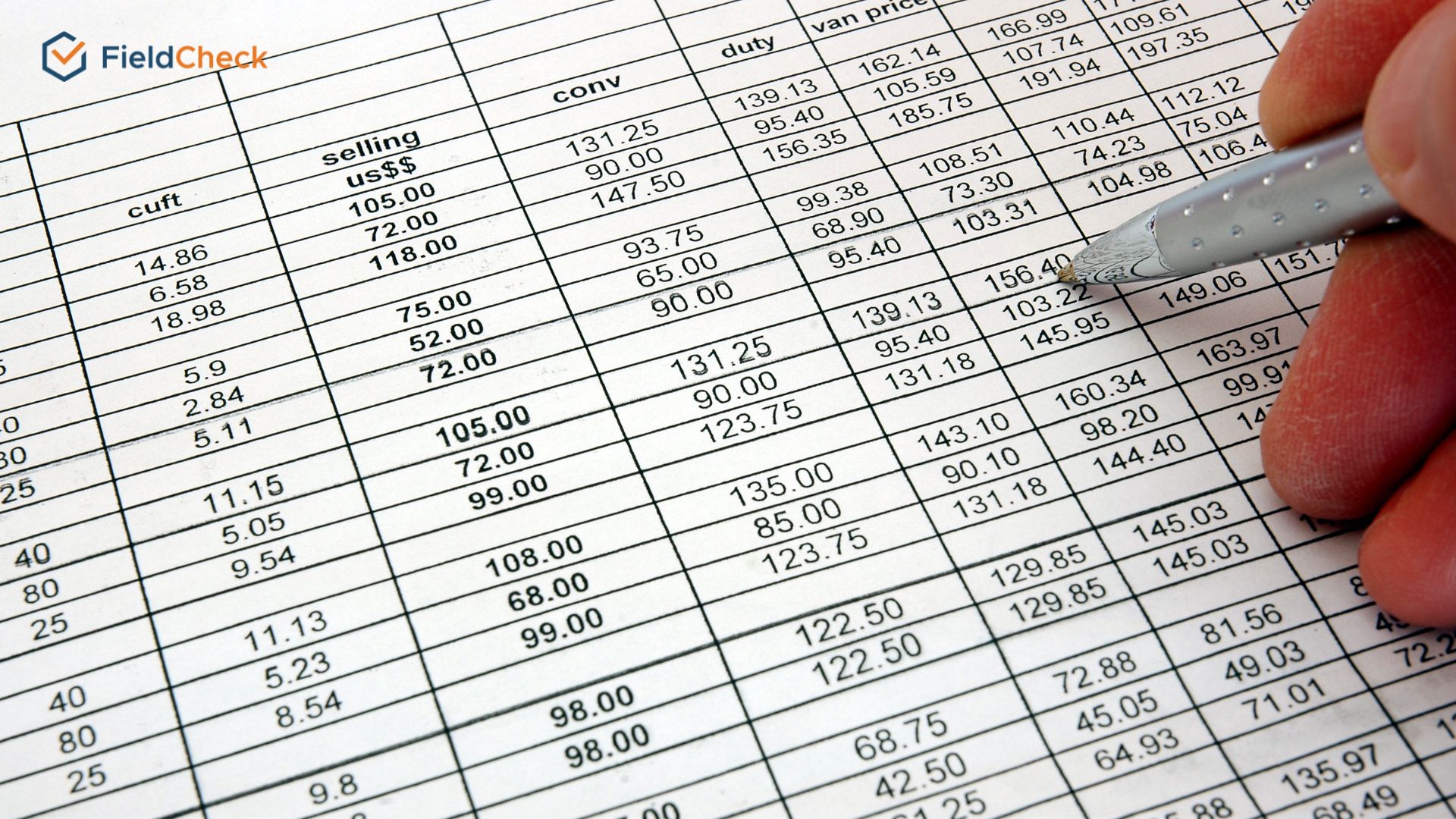 Inventory spreadsheet
4. Applying Simple Software Solutions
The traditional method of inventory tracking is pen and paper. Every item readily accessible in the store room must be listed. The next step up from pen and paper is to use a sheet or excel spreadsheet. However, both these methods are susceptible to data mistakes.
Companies can now consolidate all data on a single data platform and keep it updated by using automated inventory control with a mobile app. Basic inventory software is typically low-cost and geared for SMEs. The basic mechanization is frequently cloud-based and integrates with your POS software to create automatic and real-time stock adjustments.
You may also use analytics and reporting to compare prices, make reorders, find worst and best-selling products, and dig down order details or consumer habits. As your organization grows, certain simple software for inventory management systems can extend to more complicated features.
5. Deploying Advanced Technology
In the era of technology development, businesses should apply information technology to inventory management to reduce staff costs and time to check goods. For instance, you can use barcode scanners to perform tasks, check goods, and export and import supplies or goods.
Warehouse management software allows you to monitor the status and condition of goods in the warehouse. It can also warn about the minimum and maximum inventory, helping businesses estimate the current and future needs of products.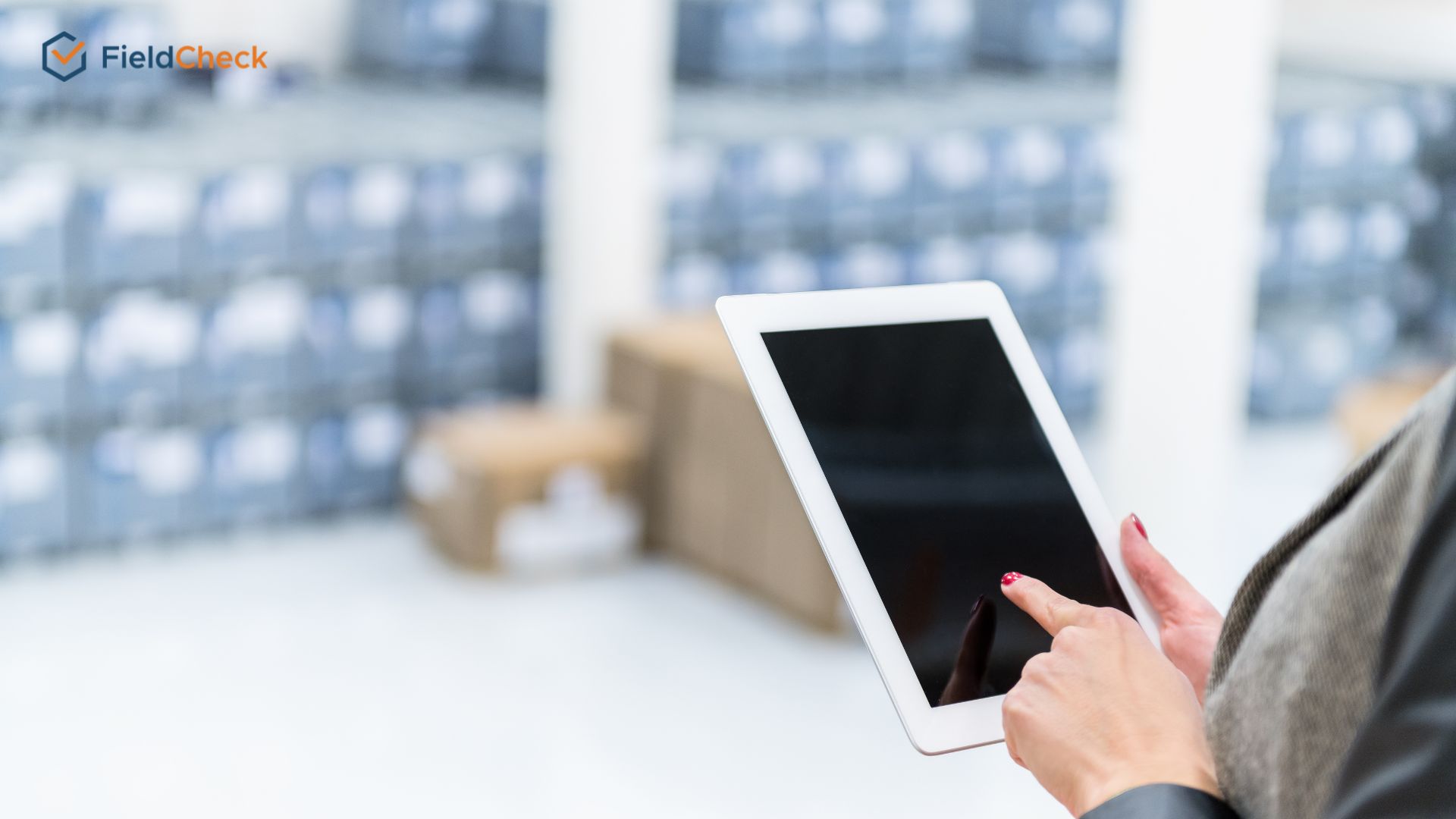 Inventory management software
Many inventory monitoring software systems interacting with current applications are flexible and provide templates and analytics. Some SMEs may now afford advanced software since it is no longer outrageously expensive.
Challenges For Inventory Control
It is crucial to enhance business operations with effective inventory control, but the implementation still has some great difficulties. Especially when you own a large company and are on the way to expanding your business, there are four common challenges that you may face:
1. Lack Of Real-Time Monitoring
Enterprises with many goods, complicated storage, or omnichannel selling are likely to deal with many steps and components in their inventories, which can lead to visibility issues. Not knowing where your inventory is physically located, how many available items you have, and what you've sold on offline and online channels can cause substantial inefficiencies in your supply chain.
To get control of total stock, they must see a whole inventory picture for cash flow, bookkeeping, restocking, and sales objectives. Struggling to follow and keep an eye on your inventory might result in a deterioration of inventory quality and dead stock. That is why learning how to regulate warehouse inventory is critical.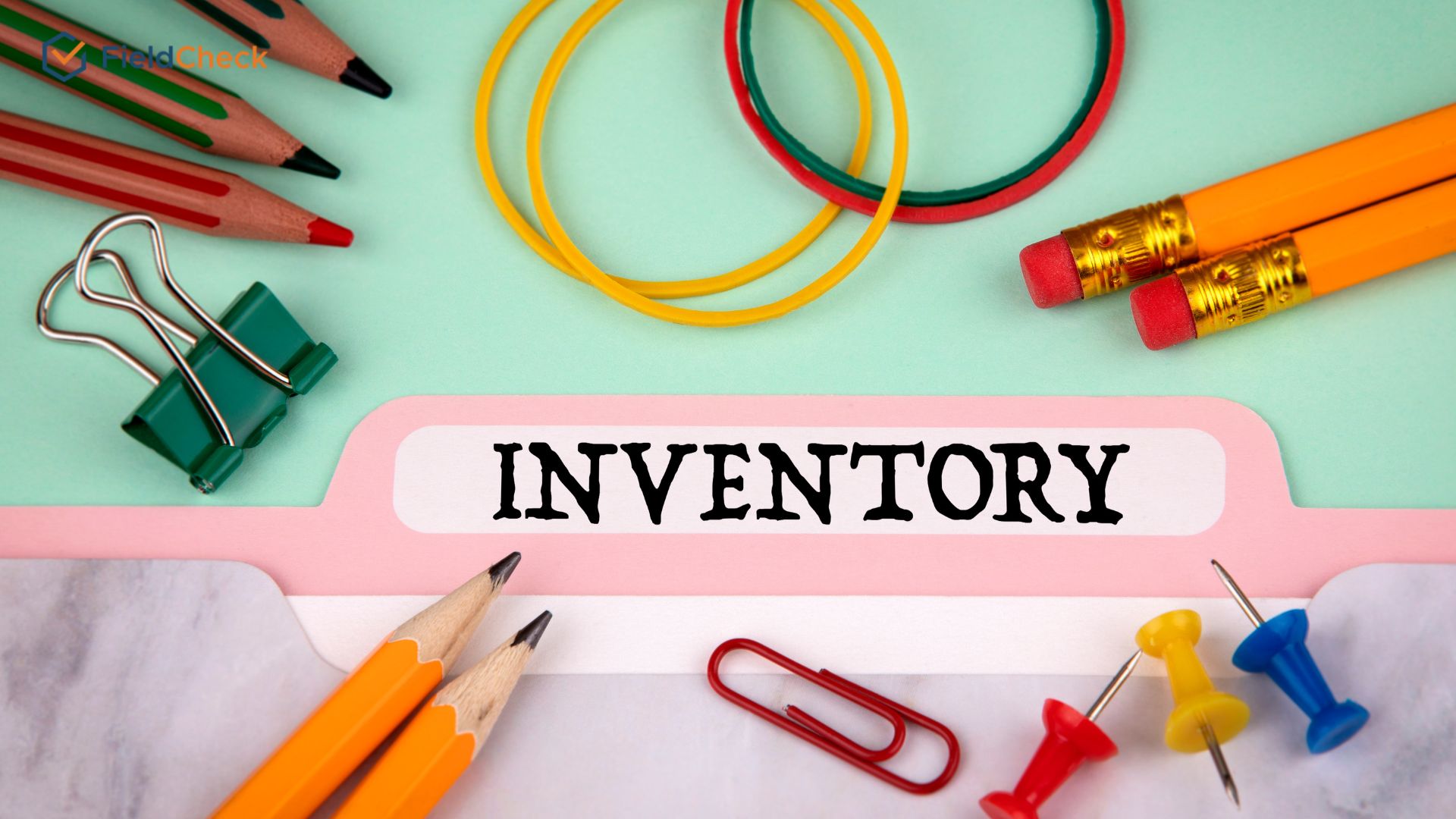 Inventory control lacks of visibility
2. Lack Of Traceability
Bad inventory control reduces stock transparency and may pose more serious risks to consumer health and safety. If control procedures such as lot numbers are not used, products that can be consumed or digested, like food products, will be difficult to trace down in the case of a product return or poisoning issue.
This problem can cause major consequences for consumers and legal issues for your company. Inventory control via lot monitoring also assists you in staying organized by recognizing which products you want to send out first, such as those with the shortest expiry date or the oldest labeling.
3. Human Error
When retailers regularly circulate goods in and out of their facilities, errors and mistakes from workers are unavoidable. Vendors, for instance, must send correct bills that match customer orders and physical inventories. Any errors that occur at this point can impact your stock control.
Still, you can reduce this issue by optimizing your system for inventory control and integrating your technology tools. It will allow your program to notify you if inconsistencies exist between what was reported in accounts payable and what was counted in a physical stocking.
4. More Difficult To Control In Case Of Expansion
Small businesses that accommodate merchandise in their stores sometimes lack the proper inventory control systems. Still, when a business grows and needs more stock space, it may become more difficult to manage and regulate.
As a matter of fact, the faster you pick up inventory and the more units you need, the more often you refill it. The more you grow your product line and the more stock-keeping units (SKUs) you have, the more difficult it is to keep track of everything.
It is worth mentioning that higher revenue, more profit, or increased return on investment do not necessarily result from more inventory. Each SKU requires appropriate, private storage, and they don't all go through inventory at the same pace.
Monitoring fundamental inventory KPIs can give you better control over your stock and reveal previously hidden information.
FieldCheck Management Software
Paper-based checklists make it difficult to provide outcomes or statistical statistics to stakeholders. To address this issue, FieldCheck has developed digital checklists linked to the chain management tool, allowing supervisors to track inventory items quickly and comfortably on their smartphones.
This software helps you record the exact number of available items in stock when you enter input data such as name, type, and spec of products on the app. With the application of management software, likewise FieldCheck, you can promptly get a visual graphical analysis for future use and actions.
Thanks to the early detection of incidents during inventory control via the mobile app, you can save a lot of maintenance costs and minimize your downtime.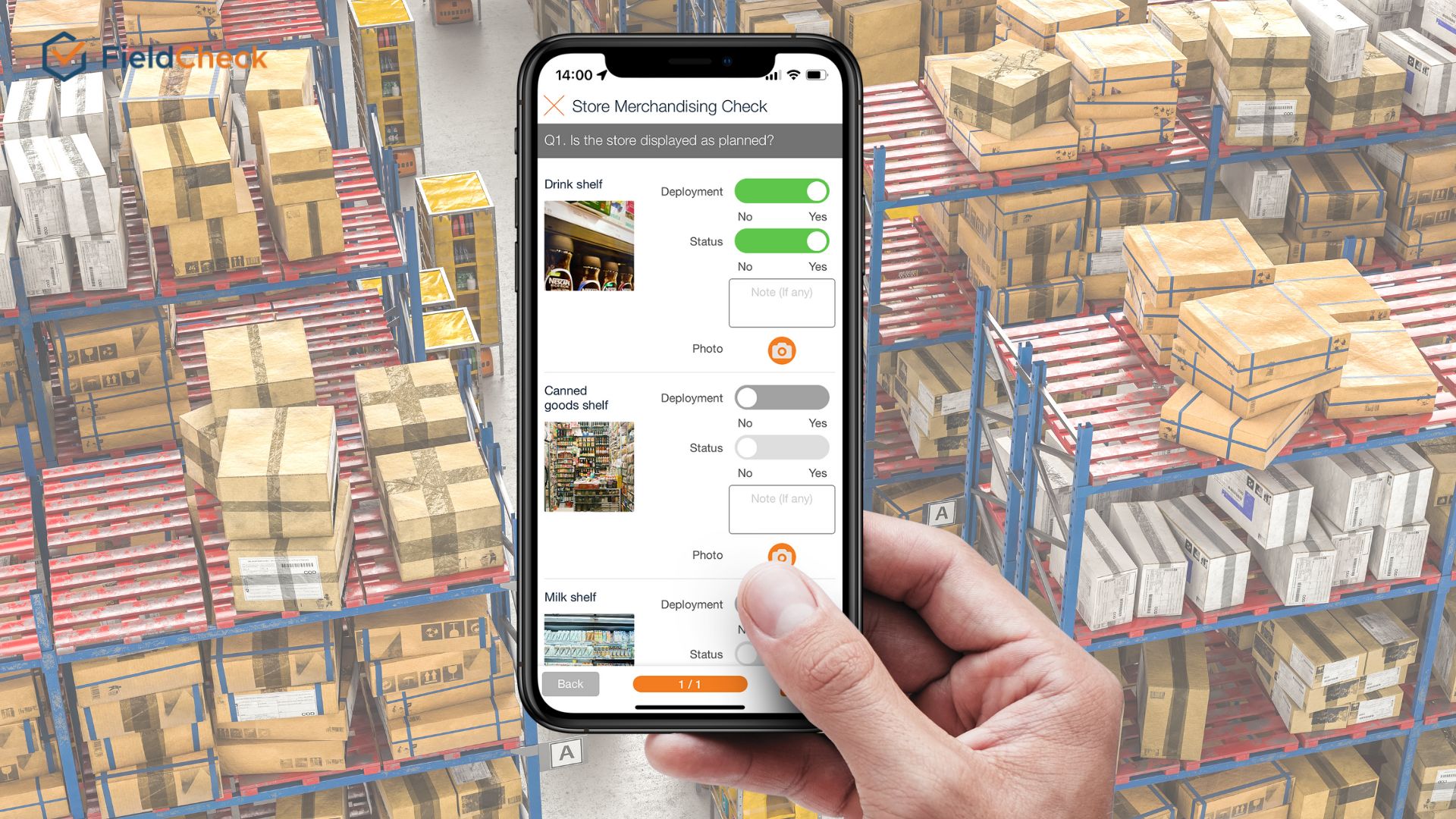 Inventory management software with FieldCheck
FieldCheck also includes a variety of thorough analytical reports on the disposal of equipment and assets, allowing you to easily search, compare, and regulate the number of assets and equipment.
Furthermore, the application assists you in accurately capturing the number of devices. If a discrepancy emerges, you may trace it and identify the source, providing remedies to help save money by lowering inventory.
Other features and benefits that FieldCheck can offer on mobile phone devices include:
Digital checklist

for tracking inventory status daily

Keep track of your staff performance

Simplify administration and management workflow

Assess and approve requisitions for orders and purchases

Send task reminders to workers who use mobile app
Feel free to contact us to learn more about our inventory control software and get a demo for use.