Dropshipping is a new business model, so many people are still quite confused and unfamiliar with the concept and how it works. For online retailers, this model has many advantages in addition to some challenges.
In today's article, we will help you explain what dropshipping is and the pros and cons of this online selling model. Besides, we also share eight steps to help you start a dropshipping business without spending too much time researching and researching.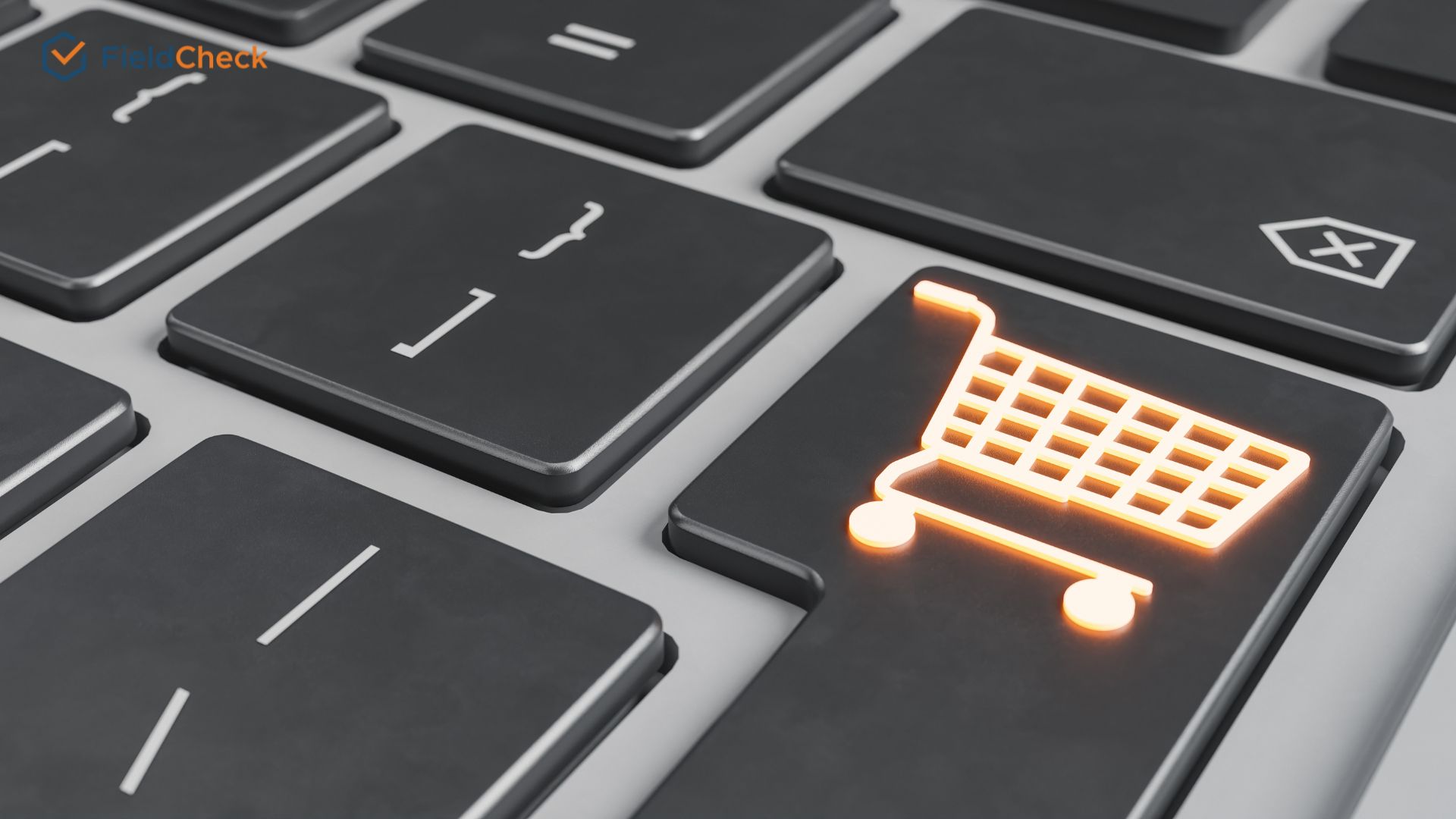 Online selling with dropshipping
What is Dropshipping?
First, let's come to the concept of dropshipping. It is commonly used in English, a form of retail where the seller does not need to own the store and keep goods in your warehouse.
Instead, they buy products from a third party, often a manufacturer, supplier, or wholesaler. This party will be responsible for shipping when customers need to buy a certain product.
Dropshipping sellers act as middlemen - selling products, then accepting orders - so they will not import goods and ship directly to customers. That also means they never see the product or have to manage and handle the goods before reaching the buyer. All processing will belong to the house of the same level/wholesaler.
Because of buying and selling without a store, this business model is considered a new and extremely popular form of online sales worldwide. Many major overseas e-commerce channels, such as Amazon, eBay, or Alibaba dropshipping, support sellers.
However, this model has not developed strongly and prevailed in Vietnam.
You may need to understand the differences between reselling and dropshipping, which are two very similar types of businesses. While a reselling business involves purchasing and holding products in order to deliver them to buyers, a dropshipper sells items from vendors in which they do not own.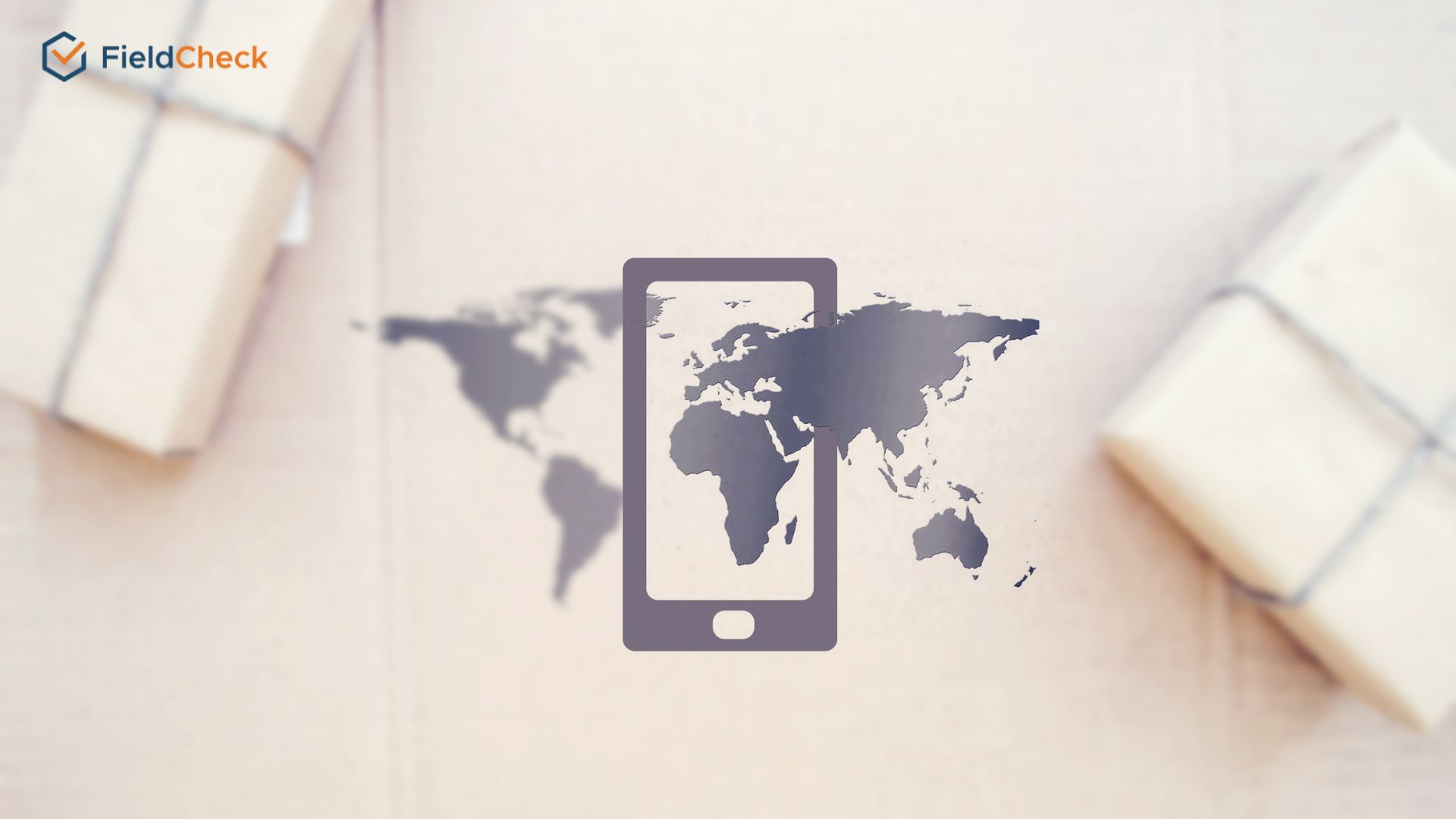 Dropshipping business is quite popular globally
How Dropshipping Works
Dropshipping business is an online selling model that allows sellers not to have to invest capital and import goods but still sell goods. If you want to do this business, everything you do will include:
Post products to introduce and promote products on social networking platforms or pages on e-commerce;

Customer access;

Record customer information to close orders;

And finally, you will have to provide the customer's information and address so that the manufacturer can send the goods to the customer.
The profit earned from the sale can be COD (COD) shipping, or the difference between the supplier's selling price and the advertised price, depending on your agreement with the supplier.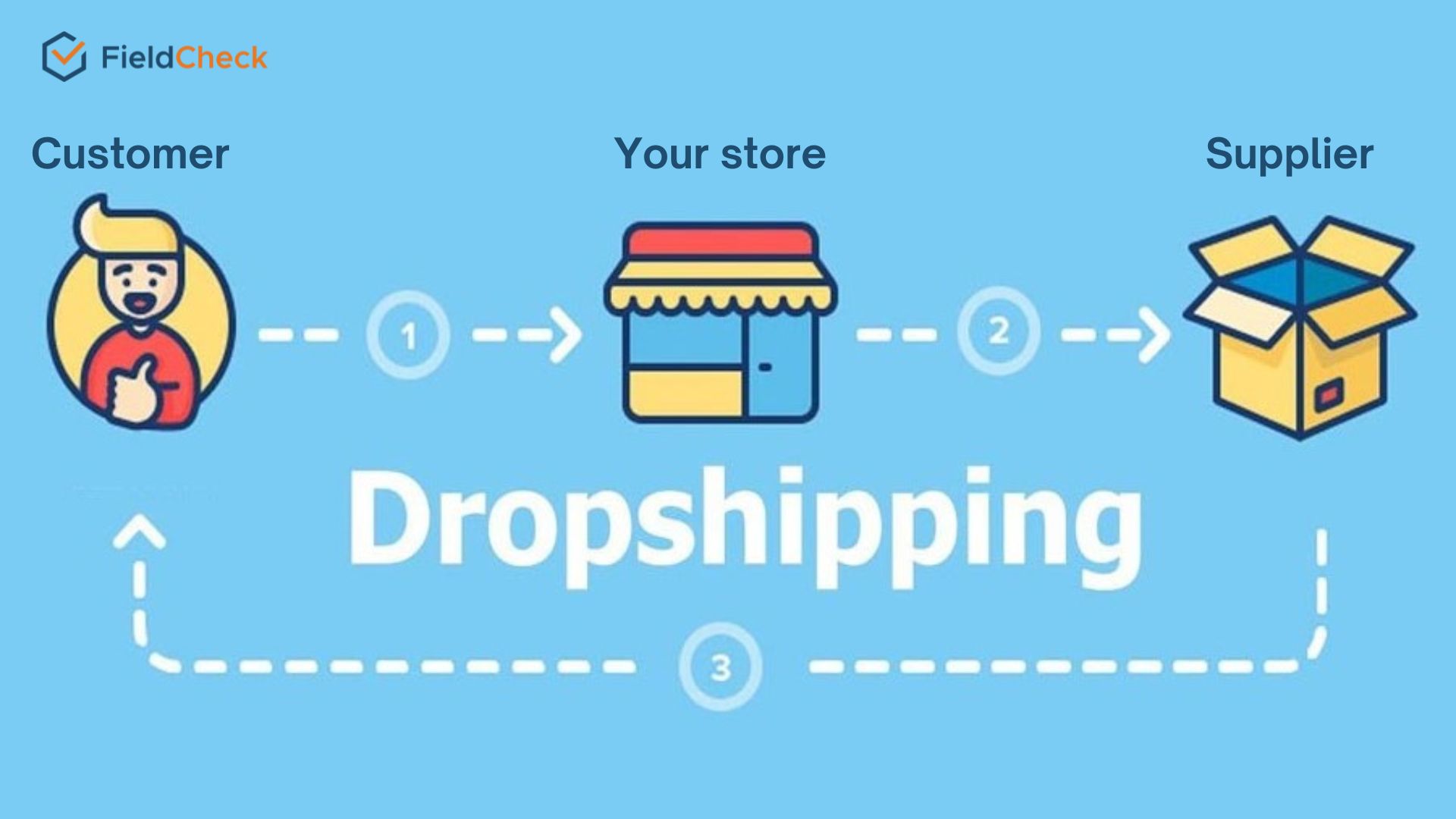 Dropshipping model
More specifically, this model would work as follows:
For example, you want to sell consumer goods with Tefal's air fryer product. You contact the manufacturer (here, Tefal) and negotiate a price of $200. You post ads about product features so that consumers know about the product, and the price is $250.
The customer agrees to buy the product at the price you offer. You place an order with Tefal and provide customer information. Tefal will take the next steps to ensure the product reaches the customer.
Shoppers will pay you in the form of instant or postpaid. Thus, the profit you make from the above order will be $50, excluding shipping costs.
In the simplest terms, the manufacturer and the carrier are called dropshippers. And you are just a product marketer, tracking orders and supporting customers with product information.
Customers only know that you are the only party selling to them, not who the supplier is, and will not see the operating process of a dropshipping order.
See more: What you need to do for successful affiliate marketing model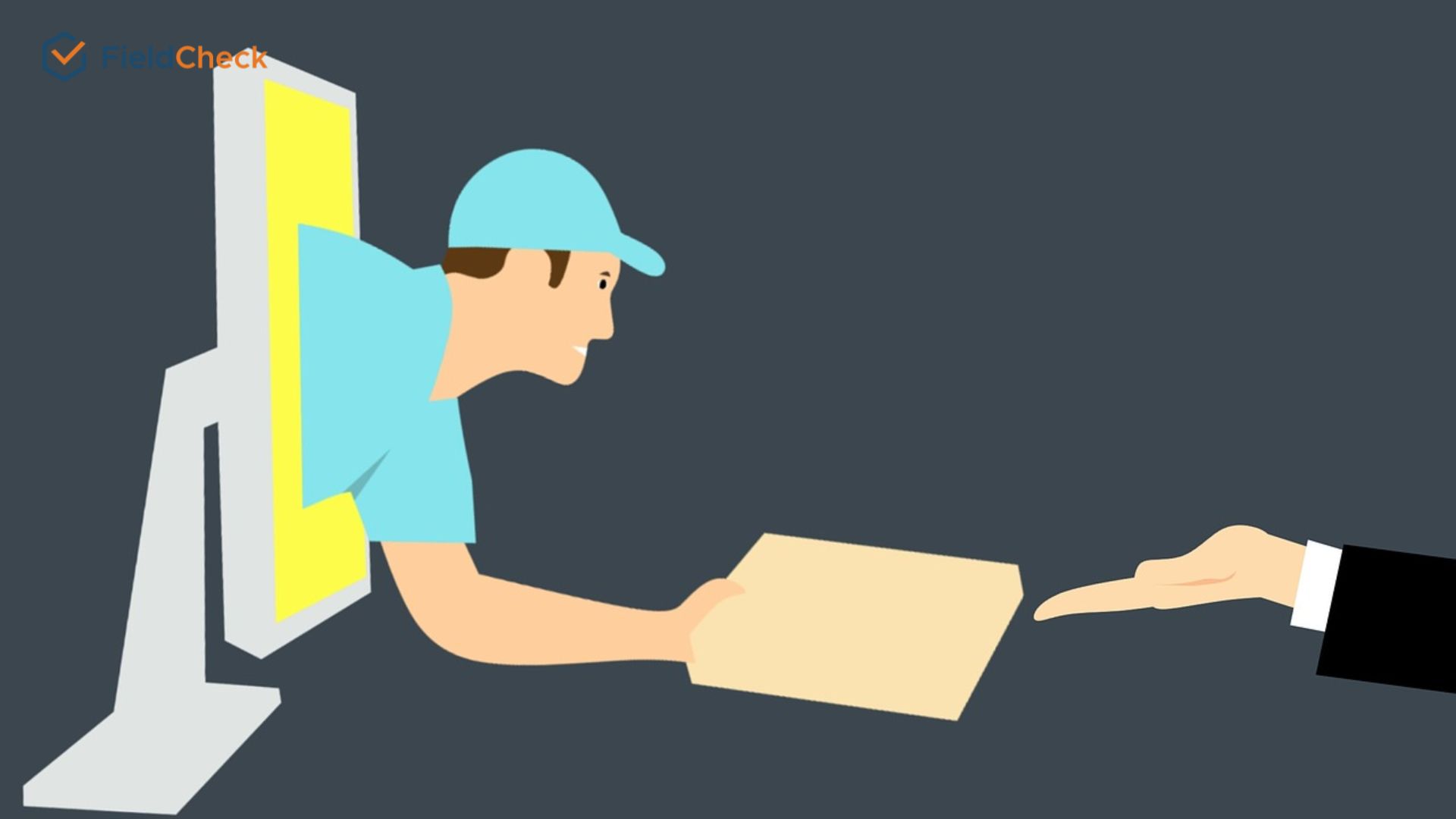 The supplier acts as the dropshipper
Advantages And Disadvantages Of Dropshipping Model
Advantages
1. Low Cost
With the "skip shipping" sales model, you can start your business with little or no capital. In addition, a big advantage compared to the traditional business model is that the retailer does not need to worry about the costs arising from managing goods, investing in the storage system, or handling inventory.
The only type of expense that you have to spend is mainly for marketing/advertising your store website.
2. Minimizing Business Risks
In addition to saving investment costs when doing business, you can sell various products according to the market's needs and freely choose reputable suppliers at reasonable prices.
That means you can also sell a variety of products in the same category to give consumers a variety of options and work with a variety of suppliers.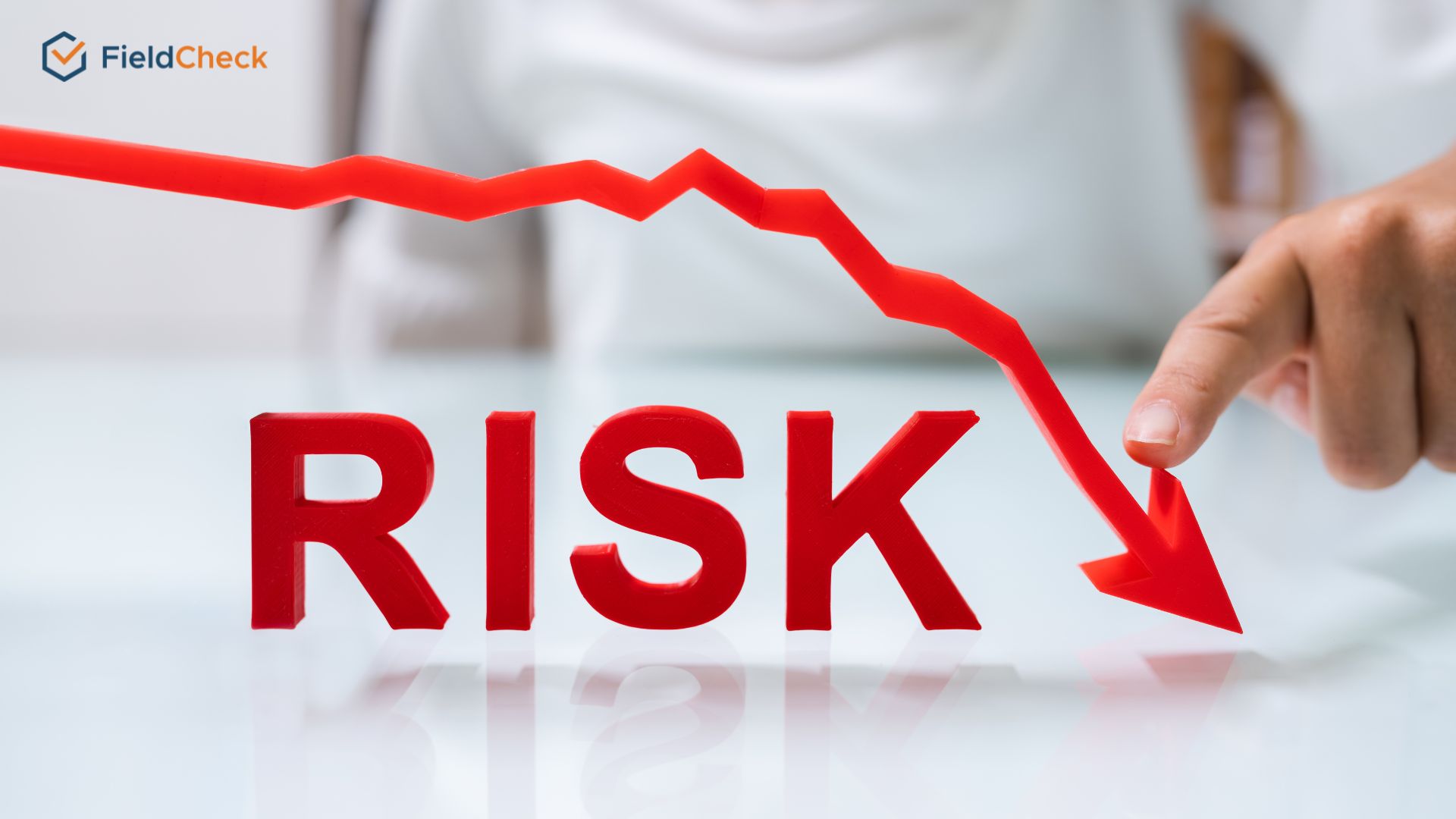 Dropshipping helps reduce many risks in business.
From there, a retailer like you can attract more potential customers and meet their needs. When you want to stop trading, or an item is not sold, you will also have less capital loss and not have to have a headache with the situation of "out of stock".
3. Simple Process, Easy to Start
Suppose the traditional online selling requires sellers to carefully calculate and plan their business from the stages of importing goods to preparing and delivering goods to customers and other issues such as budget management, paying the cost of renting premises, hiring staff, and more.
With dropshipping, doing business becomes simple without shipping and storing goods. Sellers also quickly receive money after completing each order without waiting for approval from a third party.
Because of that, the dropshipping business is very suitable for people who are "practicing" doing business, students, and office workers who want extra income.
4. Flexible Business Location
Since there is no physical store, Brick and Mortar shop, and no office building, showroom, or warehouse, a seller/ vendor can sell anywhere.
As long as there is an Internet connection to manage the online store and conveniently track orders, communicate with customers and suppliers.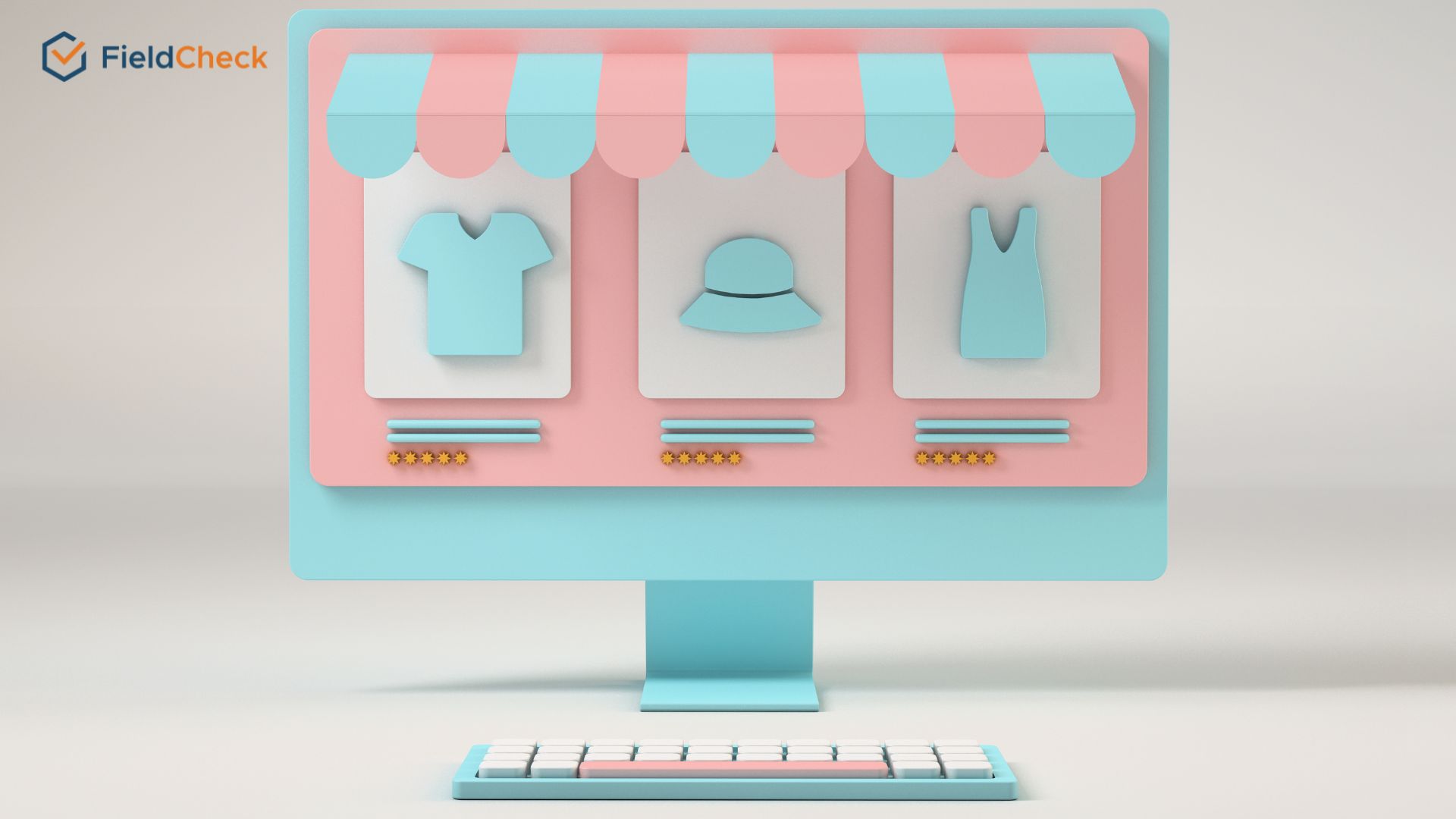 Online Store
Disadvantages
1. Low Profitable
Besides the advantages of investment costs and low risks, the biggest disadvantage when doing business online with the dropshipping model is low profitability. Meanwhile, the competitive environment is increasing with the advent of many retail businesses because the online selling model is simple and easy to sell.
Along with that, consumers are getting smarter every time they make a purchase. They will compare prices from many different places and then make a buying decision. Therefore, if the product has a good price, it will attract many customers. And when you keep prices low to increase competitiveness, you have to bear a lower profit per order.
2. Failure to Manage Source Risks
One disadvantage of dropshipping when doing online selling is that you cannot control the quality of the goods/products. In addition, during the shipping process, you will not be able to know if the product is damaged or dented or if the dropshipper has delivered the wrong item to the customer.
If the product has a defect, you are the one who suffers from reputational damage and receives bad reviews from buyers, not suppliers. And once a customer has a complaint about a product, you must be the one to take responsibility and solve the problem.
3. Delivery Costs In Vietnam Are Fairly High
Logistics freight in the world in 2021 will only account for about 10.6% of the value of goods, while this fee in Vietnam will account for about 16.8%. As can be seen, this is a disadvantage that greatly affects dropshipping sellers.
4. Low Liquidity When Paying With COD
Because of the fear of risk when buying online or not having the habit of making transactions via wire transfer, many Vietnamese people, when buying online, often choose to pay later. That means they will pay the shipper in cash after receiving the goods successfully.
With this payment method, the seller must wait for the shipping unit to check the order according to the comparison period. The time depends on the supplier (usually within 30 days). After checking all the information, the new provider will start transferring money to you.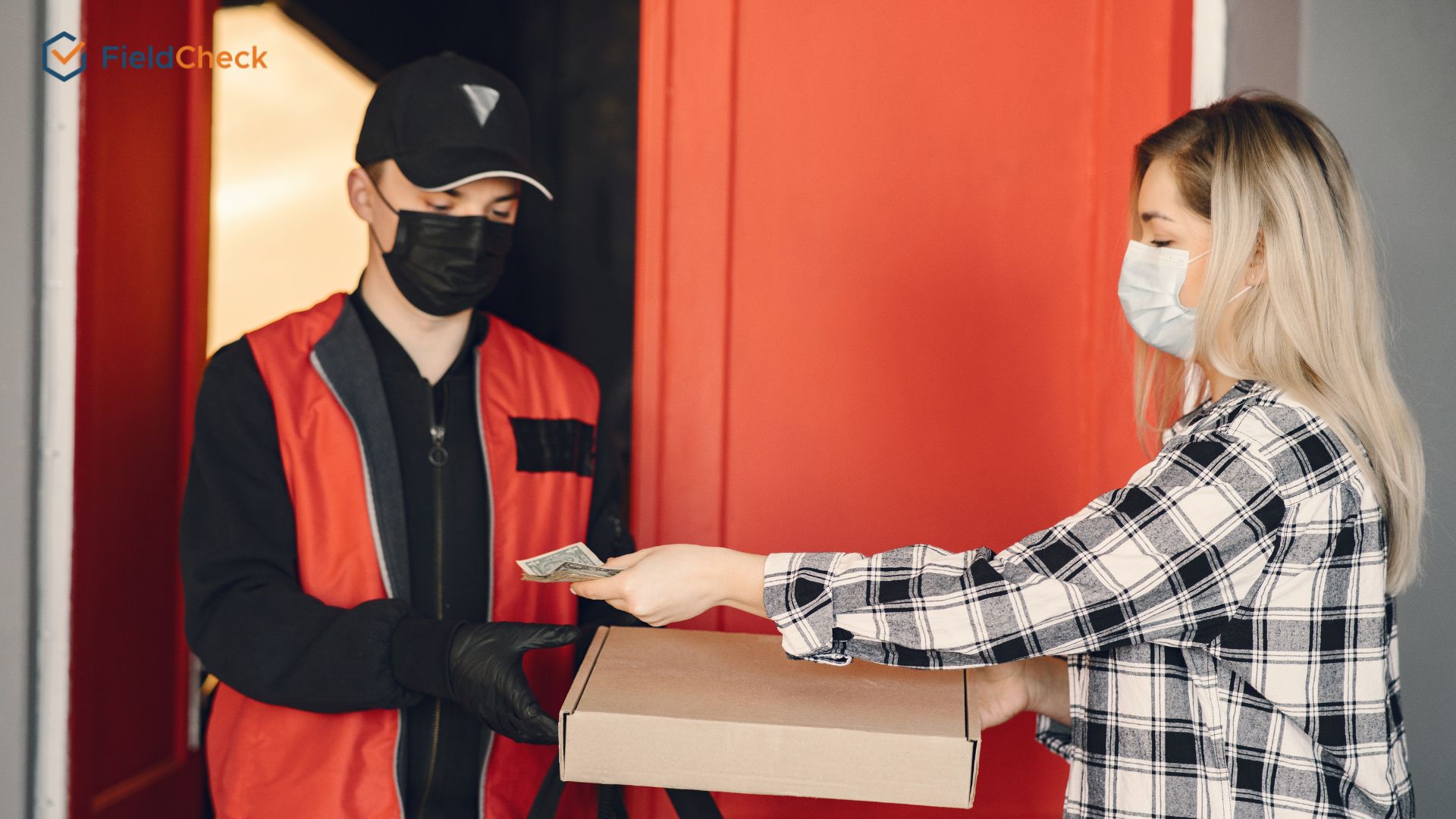 Customers pay cash
5. Lack of Support From E-Commerce Platforms
Currently, most dropping retailers use a different sales platform than the one used by the supplier. But between these platforms, there is no link or data synchronization, making it difficult to manage and support order updates.
Moreover, only a few e-commerce platforms in the country allow sellers to dropship products, typically Shopee and Tiki. In contrast, other e-commerce platforms in Vietnam have enough technology and resources to connect with local retailers.
On the other hand, if sellers dropship products from abroad, they must set up accounts on foreign e-commerce platforms such as eBay, Amazon, etc. And this is a new barrier for most Vietnamese when they have to use foreign languages and learn how to create and maintain accounts on foreign exchanges with strict regulations.
How To Start a Dropshipping Business?
Here are eight basic steps to help you get started with a dropshipping business:

How to do dropshipping business?
Step 1: Market Research and Survey
You will need to find out the current market situation and trends and which products are most demanded by customers. Besides, you also have to research your competitors to know what products they are selling and what products usually sell well.
Step 2: Find the Right Product, Easy to Sell
To find out which products or items are in high demand, we recommend the Google Trends tool, a free online system that helps you see highly searched topics and views by many people.
In addition, you should also refer to the list of best dropshipping products on popular e-commerce sites to find products with good sales prospects and high profits.
Step 3: Select a Supplier and Negotiate
Once you have determined the type of product you want to sell, the next step is to find the right supplier. Look for dropshipping suppliers with stable sources of goods and the best prices.
Deal with suppliers to maximize profits, such as payment methods, shipping methods, discounts, etc.
Step 4: Create Sales Channel (Website, E-commerce Floor, Facebook, Zalo, Instagram)
Investing in an online sales channel is a way that will not only bring much efficiency to marketing but also create a unique impression on shoppers.
You can create your own sales website, post promotional articles on your page on social networks, or create a store on supported e-commerce platforms.
Step 5: Create Content For Sales Channels
Here is the step to help you attract and approach potential or organic customers. Thanks to the attractive product introduction content, buyers will find you, contact and ask for product prices.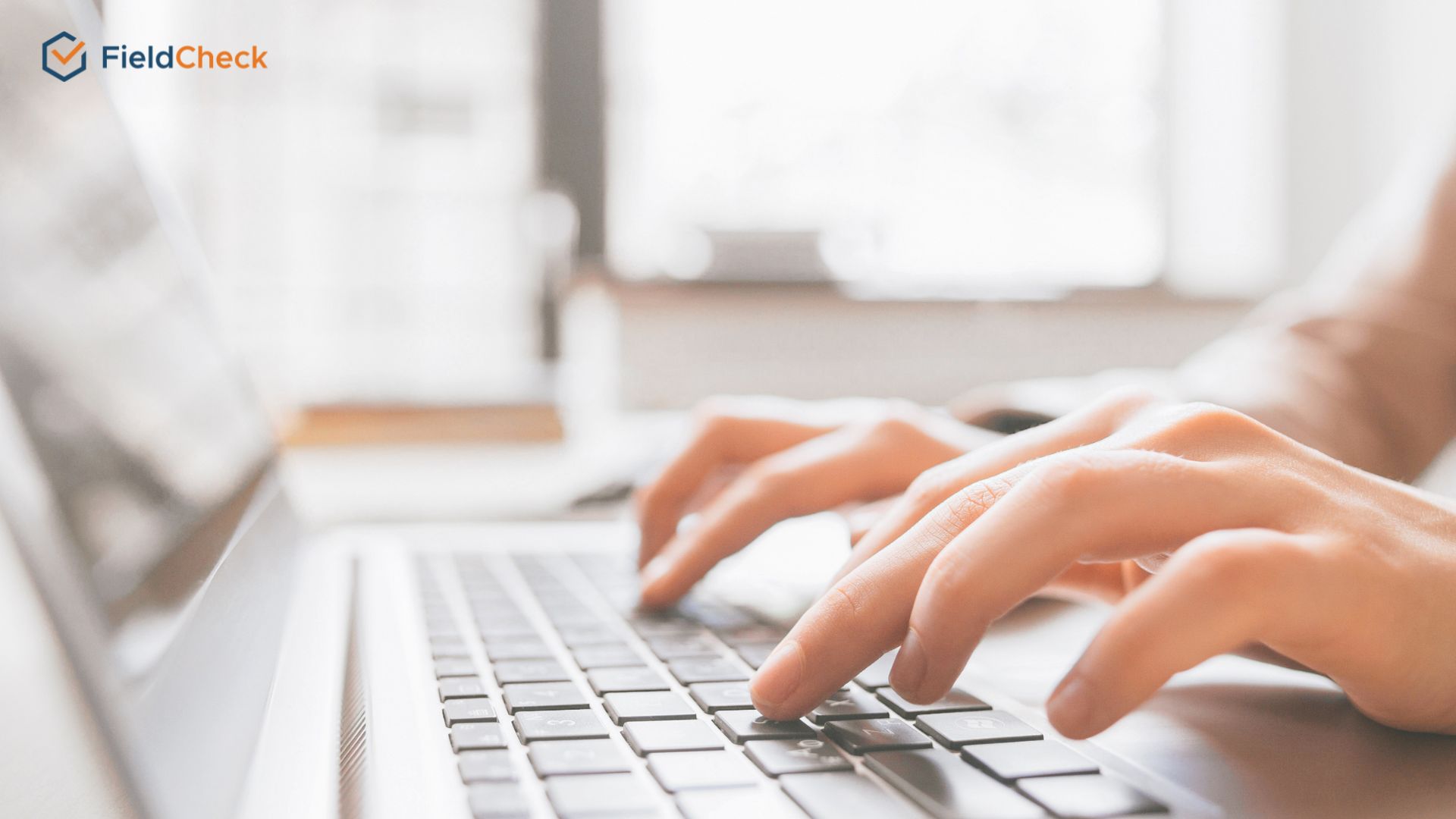 Content creation for sales channels
Step 6: Run Ads
Products want to be widely known to many consumers, so it is necessary to have appropriate promotion and marketing campaigns, and one of the most effective marketing ways to sell online is to run ads. You can consider running ads on Facebook, Zalo, or a website.
Do not forget to update the product price information and purchase contact information.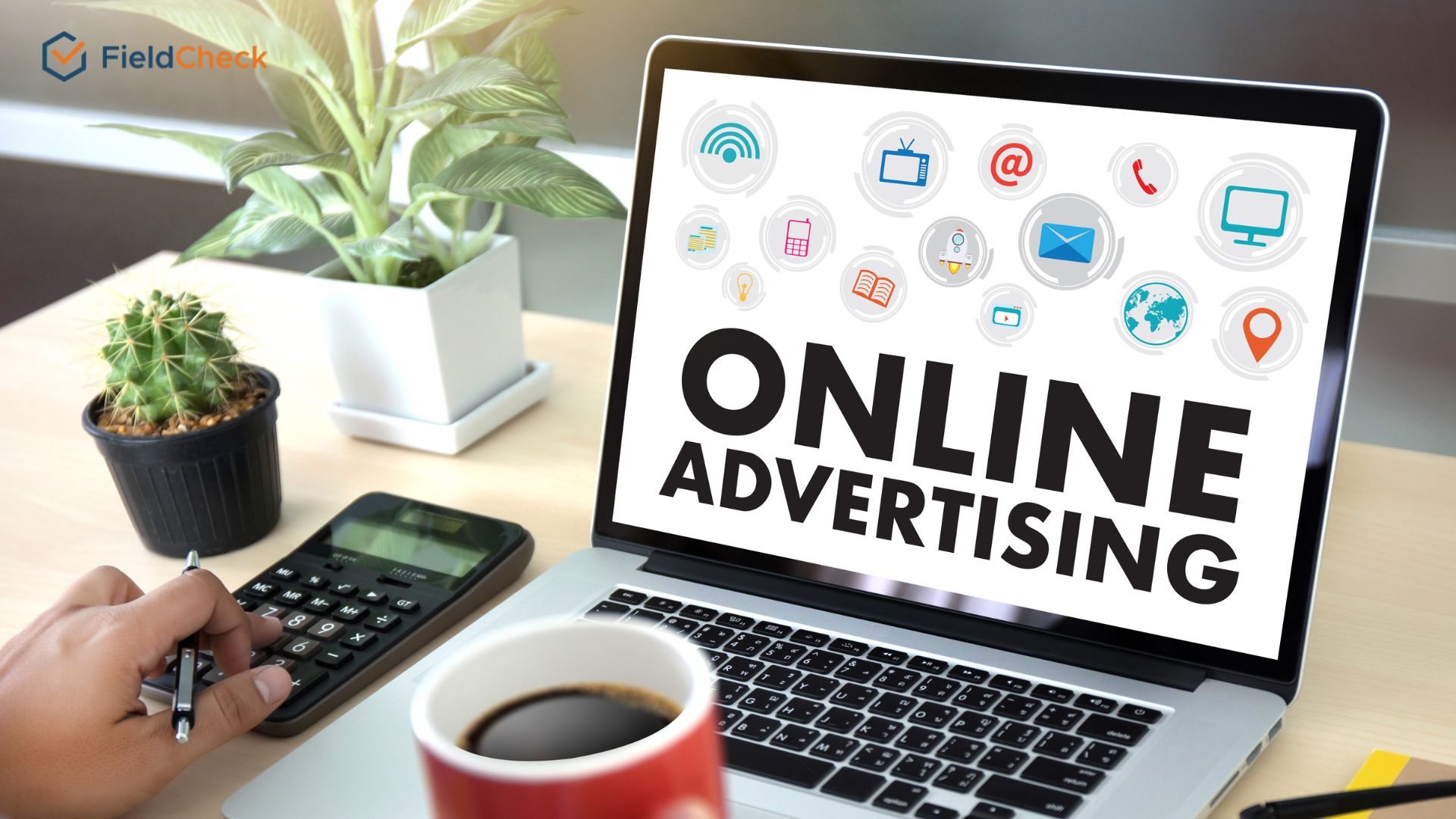 Run online ads
Step 7: Order Tracking
After completing an order, do not forget to monitor that order for timely support to your customers.
Step 8: Synthesize, Analyze, Evaluate Data for Improvement
To improve business performance, you need to update the information on your online store regularly and get customer feedback on product quality. From there, you can get data for choosing a better supplier in the future.
Wrapping Up
So what is a dropshipping business? You now know that this model has many advantages and suitable characteristics for beginners, despite being new in Vietnam. Dropshipping will promote optimal efficiency if you know how to choose the right products and suppliers.
I hope this article has helped you understand dropshipping and consider starting your online business store. Good luck with your dropshipping model.