Store audits play an important role in providing businesses with a complete overview of the store conditions.
Conventionally, the management conducts store audits using pen-and-paper methods and spreadsheets. This method takes a lot of time for businesses and causes a huge drain of resources.
It is unnecessary to go out and waste money on software and hardware to switch to paperless. Cloud-based business apps are a good idea for working with varying budgets. One of the most comprehensive solutions is to utilize a digital checklist for store audits to replace manual audits.
So why do retailers need to conduct a store audit? What exactly are digital checklists in retail audits? Follow us to find out the answer in the below parts.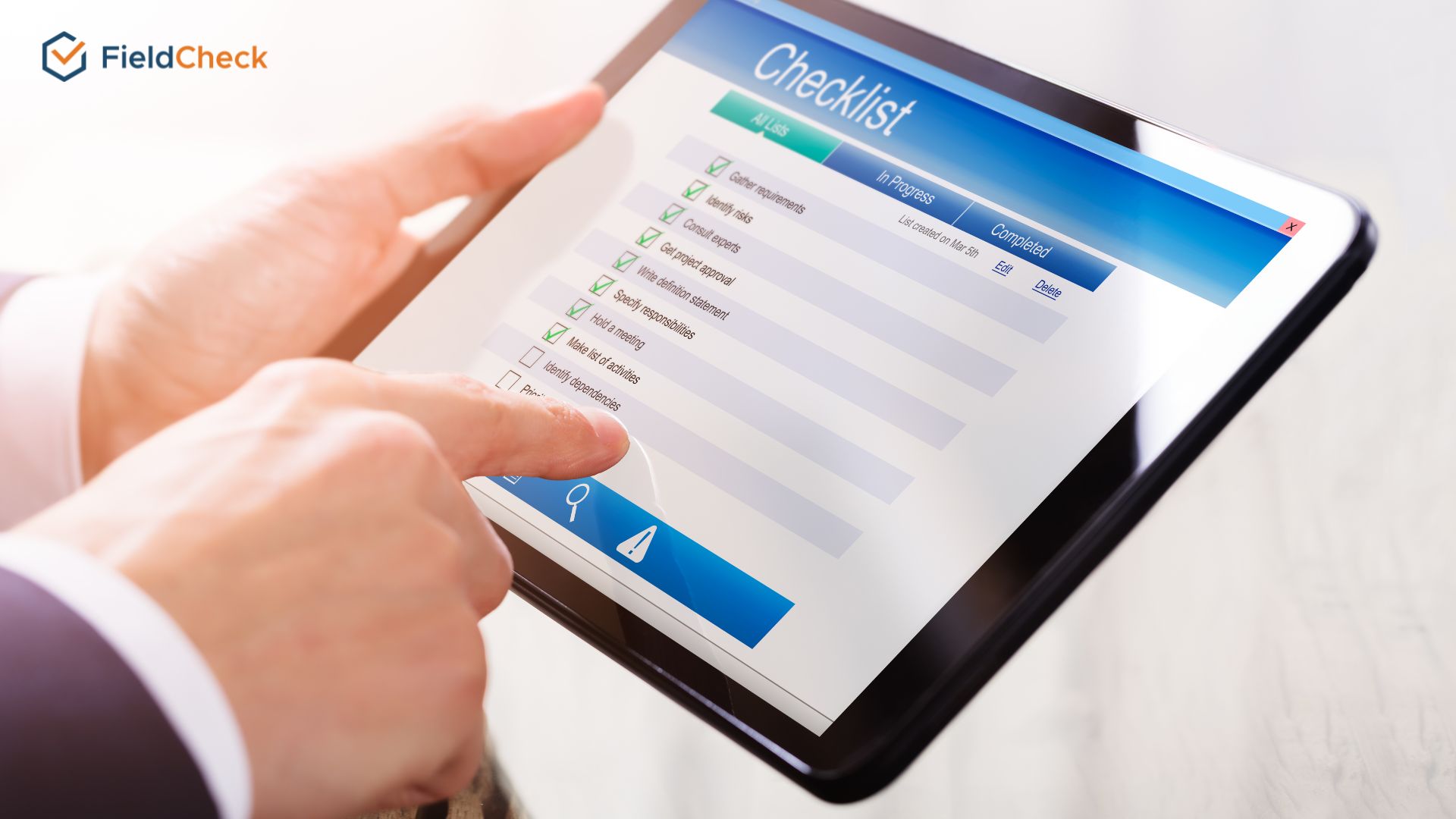 Managers will create checklists for workers
What Is A Store Audit?
The store audit can assess the retail environment based on data usage. Brands, retailers, third parties, and staff comb through pop-up shops and stores and gather data on what is operating and what is selling.
Some may use revenue as a key success metric. Still, when you conduct traditional store audits, you can access a wealth of additional analytics to understand your retail health better.
When deploying store audits, you can gain insights into the following:
Inventory level

Sales volume

Damaged or lost products

Competitors' studies

Compliance of planogram in visual merchandising among stores

In-store product placement

Pricing strategy
Why Is It Important For Store Audits?
Today, the retail market has changed, and the audit process of a business is no exception.
A store audit might seem like a dated way to monitor retail operations. Yet, since sales channels develop and become more complicated, it is crucial to stay on top of the goings-on in the retail business.
Retail audits appear to be an inevitable component of operations in retail. Since retailers started to conduct omnichannel strategies, paired with the development of click-and-collect, the store experience is more crucial than ever.
See more: A Comprehensive Guide On Retail Audit
And it is done to the field force to ensure the customer experience is the priority. Keeping inventory levels adequate to meet in-store demand and other channels requires accurate and up-to-date stock numbers.
Not having an adequate level of stock in store and not getting shelves displayed accurately are likely to make for a low-quality shopping experience. In that case, a retail audit is among the methods businesses use to ensure consumers walk through the most optimal display experience in stores.
It is also an excellent way to train retail employees and sales associates. By utilizing the retail audit results for not just tracking numbers, brands and retailers could utilize audits as a chance to learn to work with staff for the better business overall.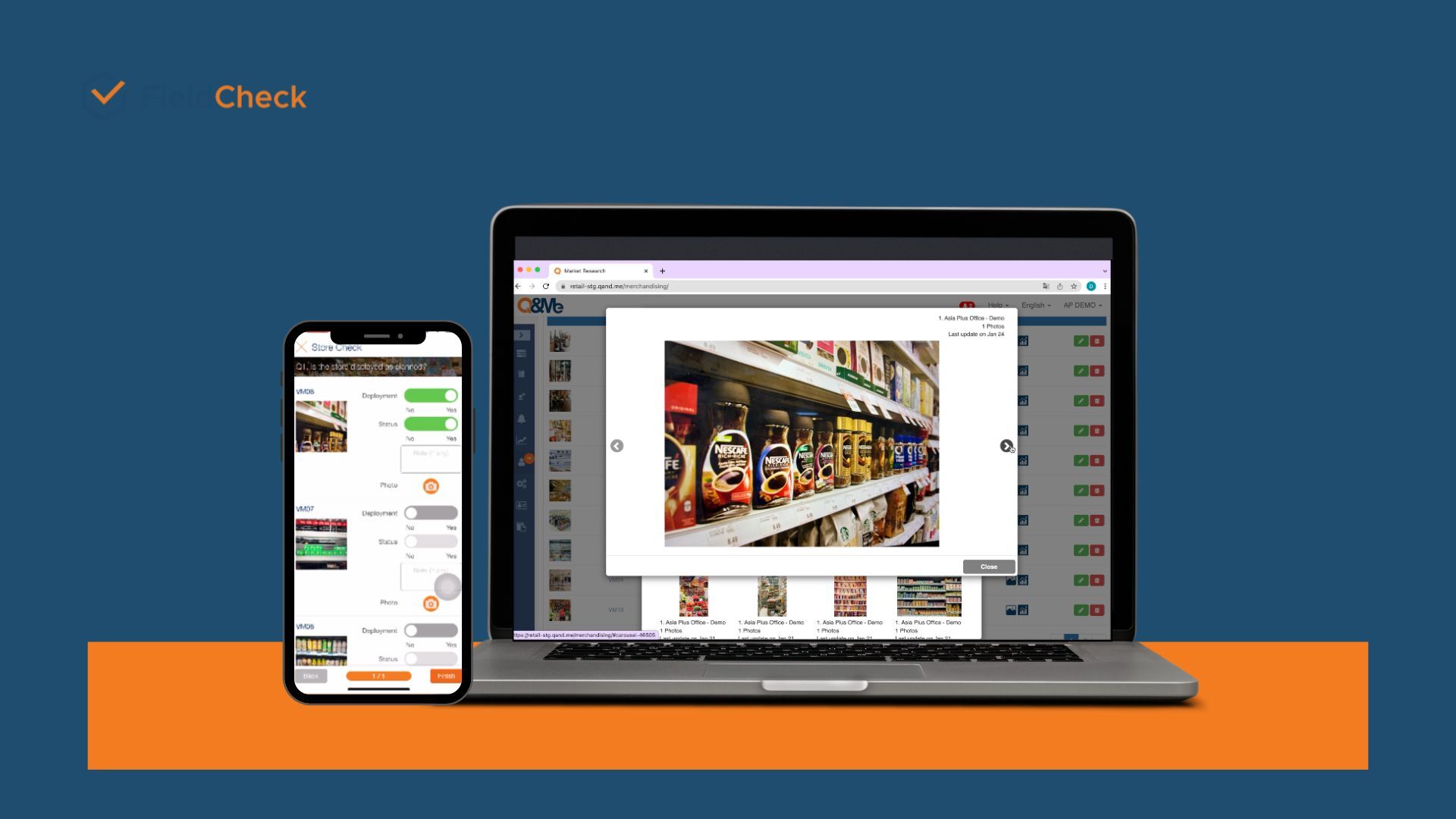 Photos taken in store displays feature
Types of Store Audits
Three main kinds of store audits are commonplace:
Loss prevention audits:

This type of audit will focus on

methods to maximize loss prevention plans, stolen products, and product placement in stores.

Merchandising audit:

This kind of report includes all inventory data. Highlight inventory levels and the method products are displayed, the product pricing's effectiveness, product promotions and the influence of current merchandising.

Market audit:

Businesses can conduct surveys of consumers for the brand sentiment, and know how customers communicate with their shops and closely consider what competitors are up to.
Benefits of Store Audits
So what exactly are the benefits of retail auditing? Besides educating employees more about the daily operations of the company, the following are other potential outcomes of a retail audit:
Find operational and maintenance issues with proper documentation.

Identify and solve ongoing inconsistencies in branding, compliance, and visual merchandising.

Identify specific workplace hazards.

Eliminate the loop on great responsibilities and task management.

Generate and implement in-stored procedures and processes.

Provides an ideal framework to evaluate retail KPIs, financial metrics, and performance.

Foster competitiveness among stores.

Build relationships with the most critical assets: store associates and managers.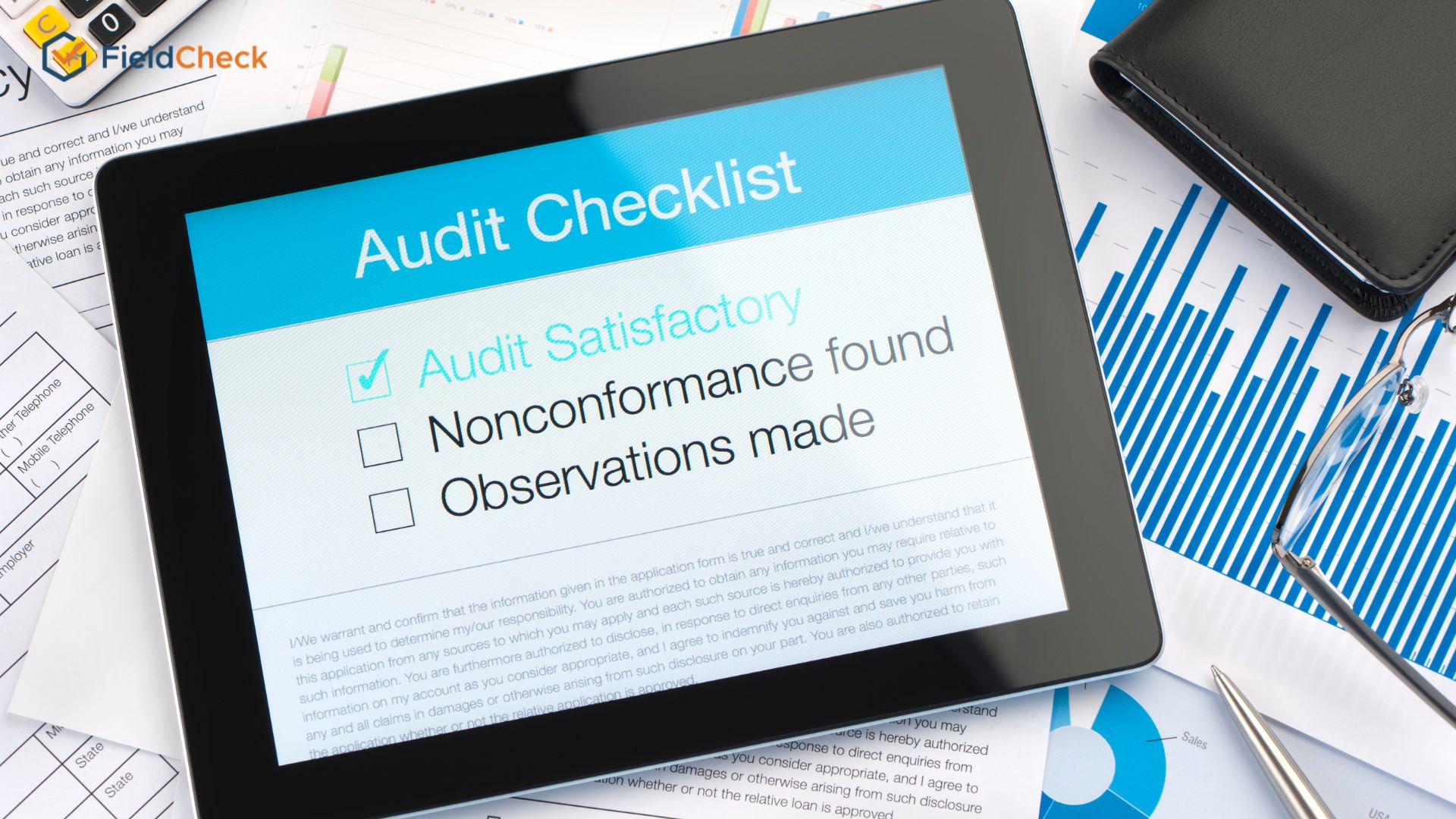 Audit software
Why Do Retailers Need to Go Paperless For Store Audits with Digital Checklists?
Paperless business concepts have appeared for a while. It poses valuable benefits, including saving money, lowering detrimental effects on our environment, increasing efficiency in the retail business, and easy digital record management.
Manual audits seem inefficient and time-consuming for most businesses. That's why it is crucial to implement digital solutions to optimize the output of a retail audit that cannot be achieved in traditional ways. This idea has revolutionized today's customer experience.
To embrace the trend, today's retailers had to modernize their operational processes and optimize their success by earning new consumers.
No business wants to handle the dreaded filling of cabinets and paper, raising expenses, and challenging management. But the fact is that retailers utilize a lot of paper on average for their operations.
To meet the new situation in the retail industry, the strategies of businesses need to change to focus more and more on technology to meet the increasing demands of customers. The extra advantage of this inevitable transformation is that it gives an edge over the current competitors.
See more: What To Consider When Choosing A Retail Management System
For a deeper understanding of the above benefits, let's look below.

Go paperless for retail store audits
Maintain High Operational Standards
Mobile field management apps put all data in the hands of your staff. Applying a simple mobile checklist can prevent some issues from falling through the cracks. It enables you to maintain all procedures systematically, effectively, and clearly while adhering to high standards.
Mobile checklist apps can help you collect data faster and more efficiently in the field and hold your employees accountable.
They also stand out with the ability to offer more proper inspections, letting you determine potential risks and take an action plan instantly.
Ease of Tracing
Additionally, you can gain access to digital trails to trace. You can access the previous reports of all mobile checklists to check the accuracy and compare. This feature results in increasing transparency in all operations of your retail business.
Data Availability
Another bright side of a mobile checklist app is that the data is always available. Thus, store supervisors can track what is accounted for and which aspects need improvement.
FieldCheck Provides Digital Checklists for Better Retail Store Audits
FieldCheck offers a comprehensive platform for your retail business to deliver daily mobile checklists easily. You can create tasks and send them to your employees via our web-based admin tool.
By integrating a user-friendly interface, the app allows you to create checklists for inspection effortlessly. We also offer a variety of questions for you to choose from, including choice questions, matrixes, sliders, and Yes/No.
You can choose a suitable type for your task based on your demand and preference. You can easily send the invitation to your employees after creating a survey. They will instantly receive it on their devices, and all they need to do is to answer the questions for store inspections.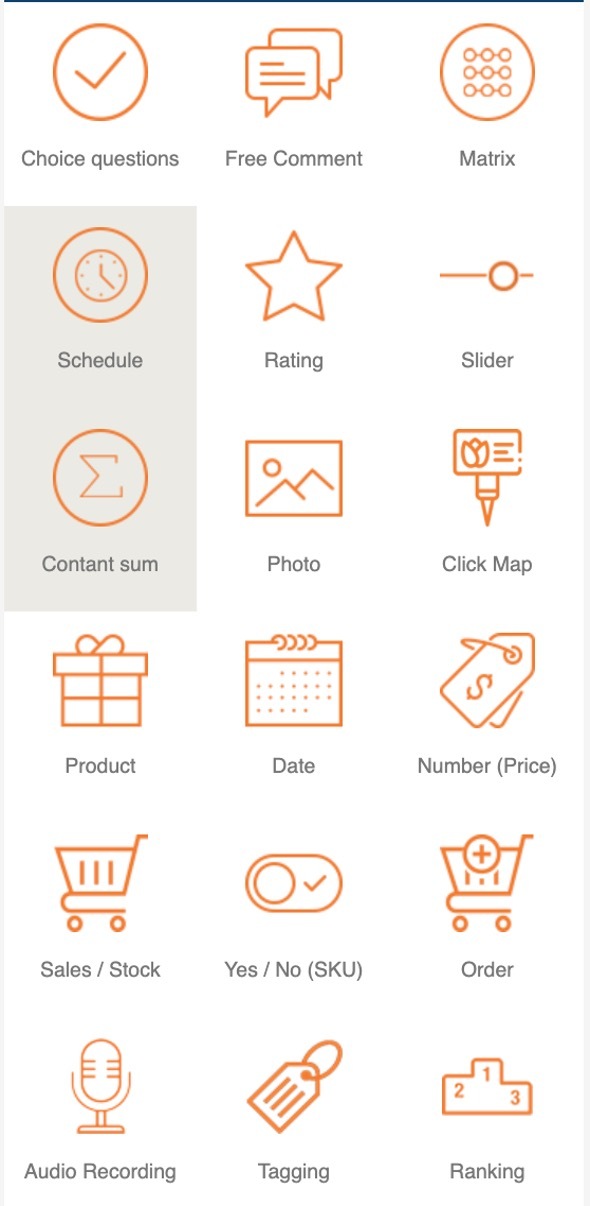 A variety of question types in FieldCheck
What makes FieldCheck stand out among others is the ability to work both online and offline. Accordingly, when users work in retail locations where the Internet connection is unstable, the app still allows users to conduct their tasks without hassle.
Any data submitted will be temporarily recorded in the system and then synced when the Internet is connected. In other words, there is no need to worry about the disconnectivity of the Internet when working.
Our solution provides a real-time report on the mobile app and admin tool. On top of that, store managers can see data analysis viewed by timeline and statistics on the tool, so they will have an overview of how the store operations are going.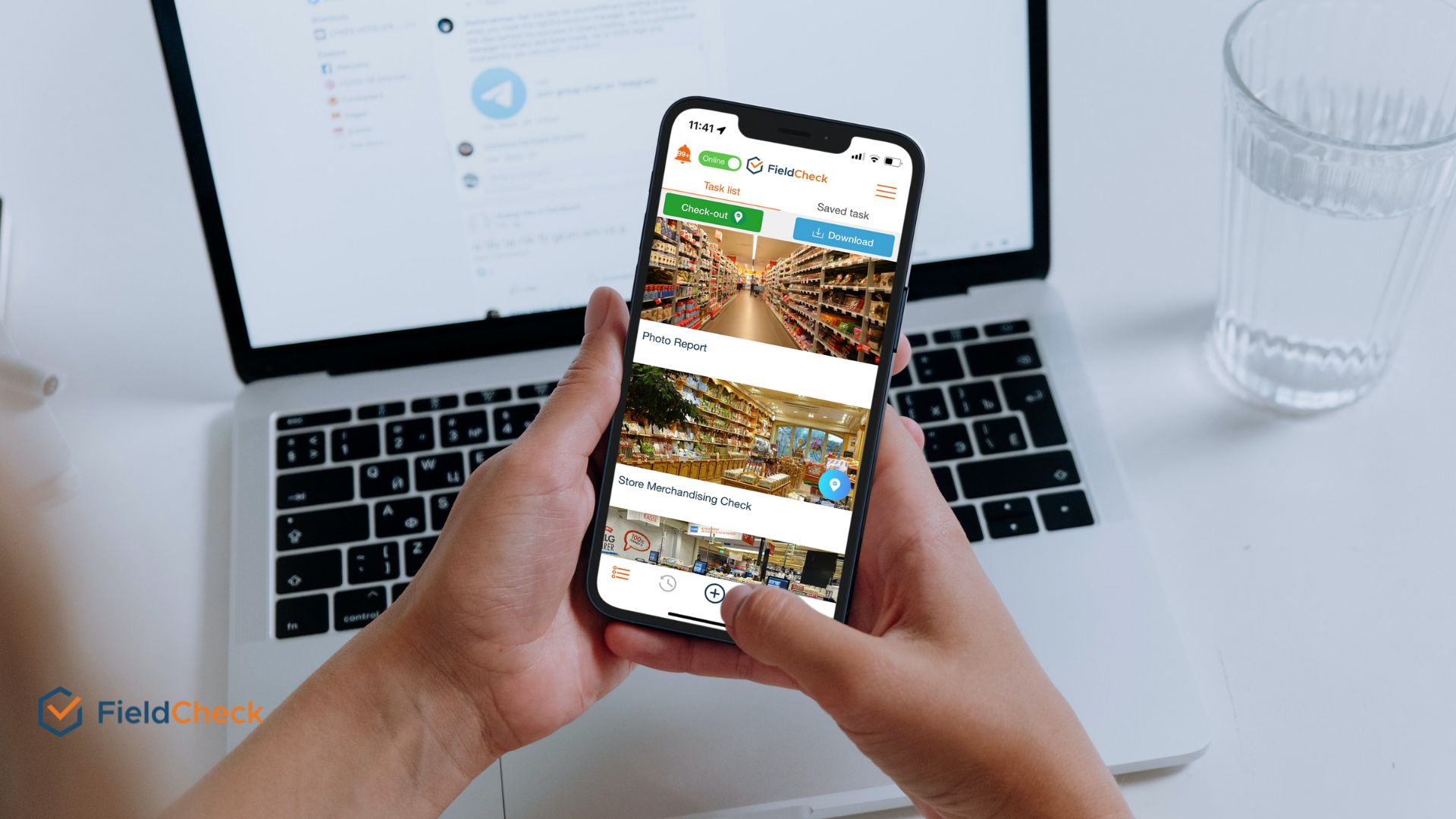 Viewing in real-time via a mobile app
On top of that, the ability to easily monitor inventory levels makes FieldCheck stand out among other competitors. You can use the digital checklist feature to create inventory tasks to keep track of product balances in stores.
Accordingly, stores can closely track all activities related to inventory levels, thwarting unexpected losses due to loose inventory management. You can save up to 1% of profit per store. This small amount can accrue and become a large amount over time. As a result, retailers can save some of their profits from unexpected losses.
Wrapping Up
As you can see, store audits play a critical role in maintaining the quality of store operations. Conventional methods cannot provide sufficient visibility for store management to identify business opportunities and risks.
That's why it is advisable to conduct retail audits via digital checklists for better execution of auditing. FieldCheck is happy to provide better retail audit software to track business situations and potential risks more actively anywhere.
If you are interested in our service, we are happy to go through a live demo for you. Contact us here.