Most retailers know that selling requires much more than what first appears. Effective visual merchandise (VM) is critical to a store's success. Accordingly, visual merchandising management is a basic yet efficient method. It enables a visual and seamless connection with retail shops.
Different visual merchandising elements centrally regulate the distribution of information within your brick-and-mortar stores via any internet-connected device to successfully and productively unify VM criteria.
Let us introduce you through some benefits of VM and useful techniques to improve the visual elements in your retail stores.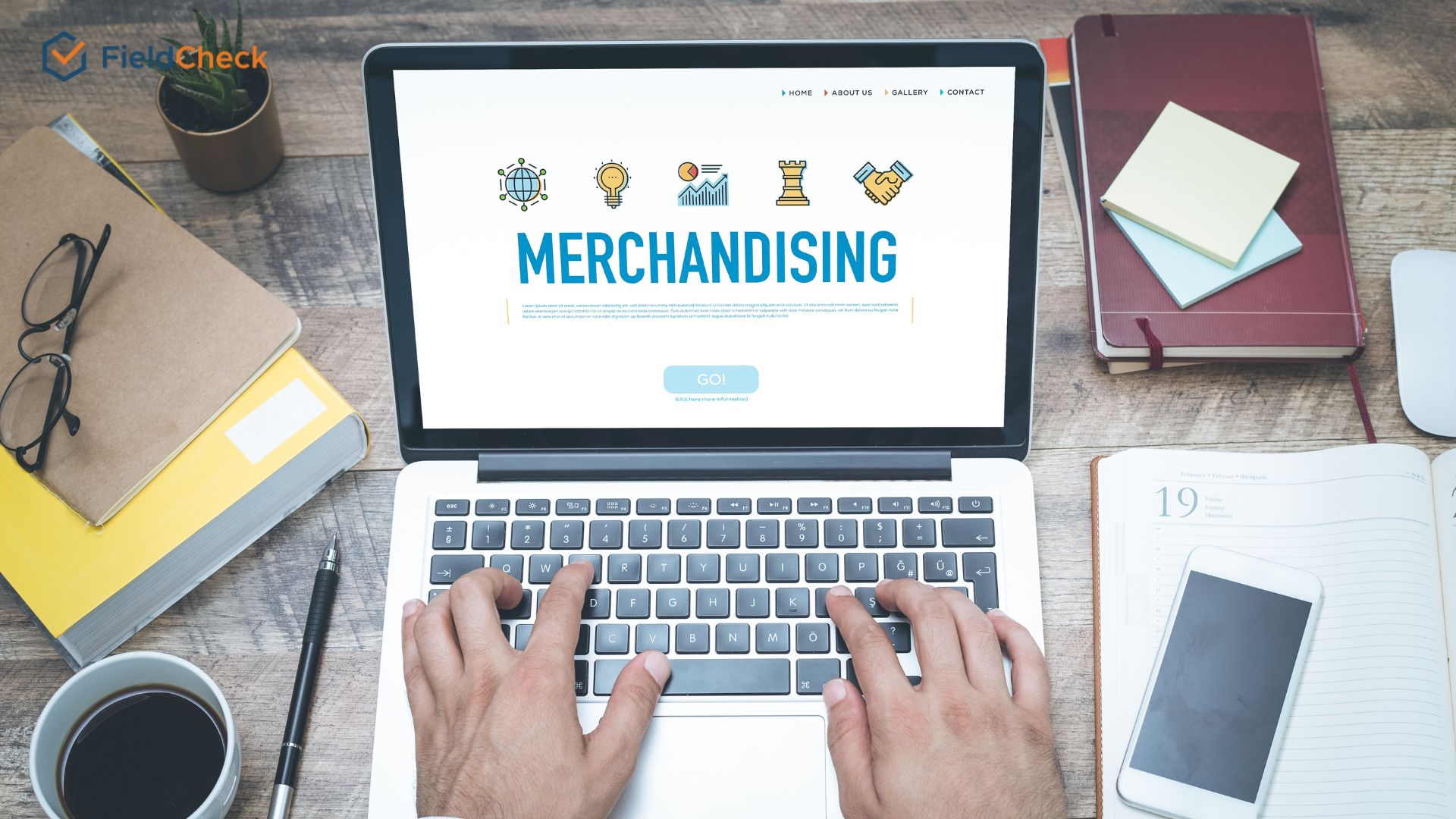 Visual merchandising refers to marketing practices
Visual Merchandising Definition
The art of designing retail space layouts is known as visual merchandising.
It also includes presenting things to make them more enticing to purchasers. Product displays must visually showcase the goods' aesthetics, features, benefits, and purposes.
The point is that visual merchandising is more than just making things seem great. Promoting them in a way that results in a measurable income increase is critical. Physical retail stores were the first to use visual merchandising. However, firms are now adopting techniques comparable to the internet marketplace.
Visual merchandising management is both science and art since it uses visual elements such as lines, settings, measurements, and layout to create appealing and harmonious presentations. It also blends elements to serve psychological thoughts to influence clients' emotions and purchase decisions.
See more: What To Consider When Choosing A Retail Management System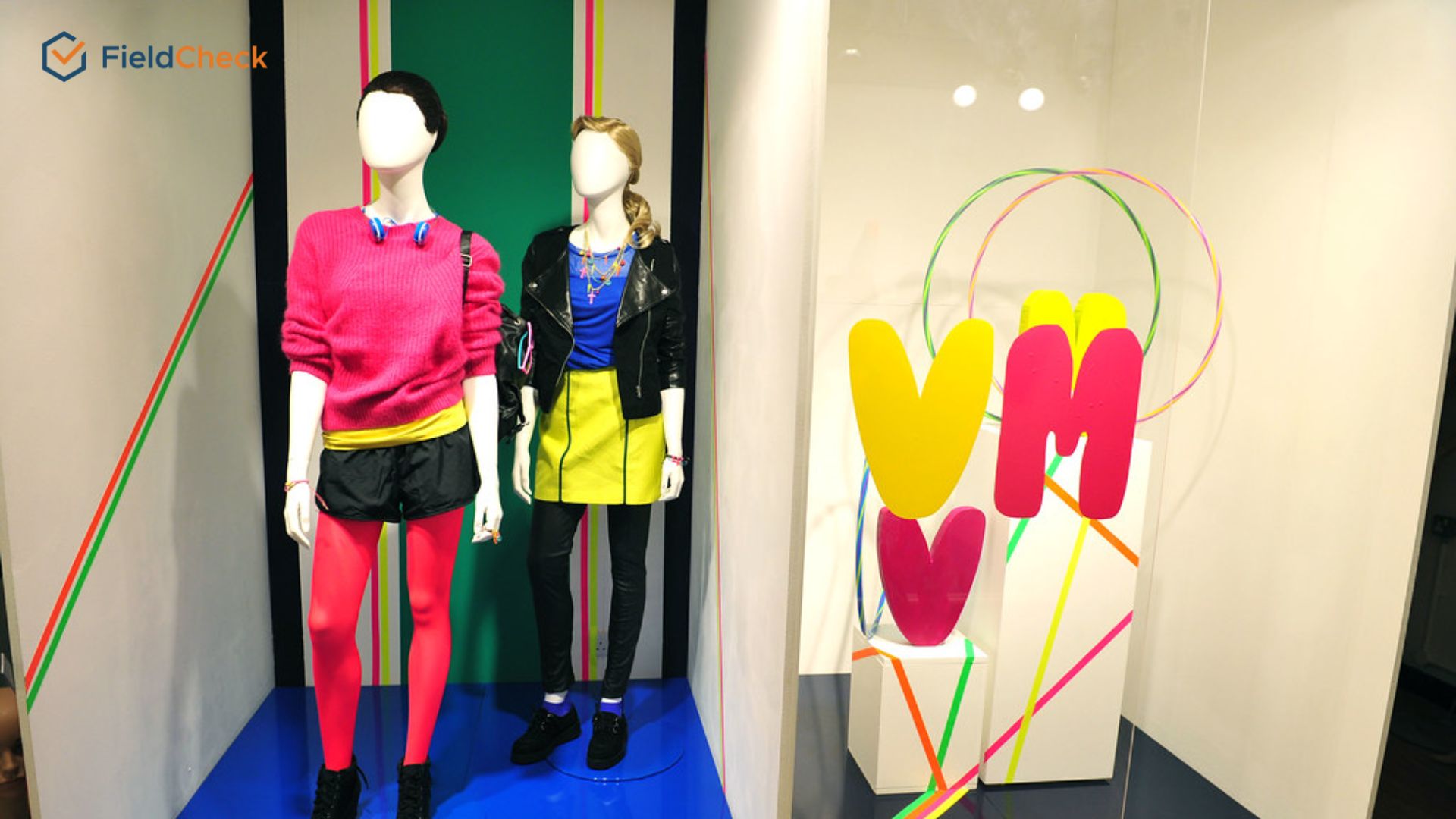 Creating window displays is an important part of VM
The Benefits Of Good Visual Merchandising
Breaking through the clutter with visual merchandising is a smart strategy. In both physical stores and online businesses, consumers are exposed to visual and text-based advertising. As a result, a well-designed and well-planned retail space is crucial to a company's sales and marketing goals. Here are some of the advantages that merchants frequently reap from visual merchandising:
1. Improved Customer Experience
A positive customer experience is critical for running a successful business, and visual merchandising plays an important role. It aids in the organization of the retail area and makes it easier for customers to find what they're looking for, thus enhancing their shopping experience in your store. Furthermore, professionally designed displays help to engage, attract, and educate customers.
2. Reaching Sales Targets
Visual merchandising is like a salesperson persuading people to buy desired items subconsciously. Marketers achieve this by strategically arranging profitable items, making them visible, and tempting customers to purchase them. Shoppers who visit numerous stores out of every 10 tend to make repeated impulsive purchases.
They will enter your establishment and search for sensory information. If you can pique their curiosity and guide them through your store, you will increase your sales.
3. Increased Social Influence
Customers are more likely to share photographs of your store on social media if you have excellent visual merchandising. Customers can share photos or tales about your products on social media. This method gets your brand in front of a larger, more likely-to-buy audience.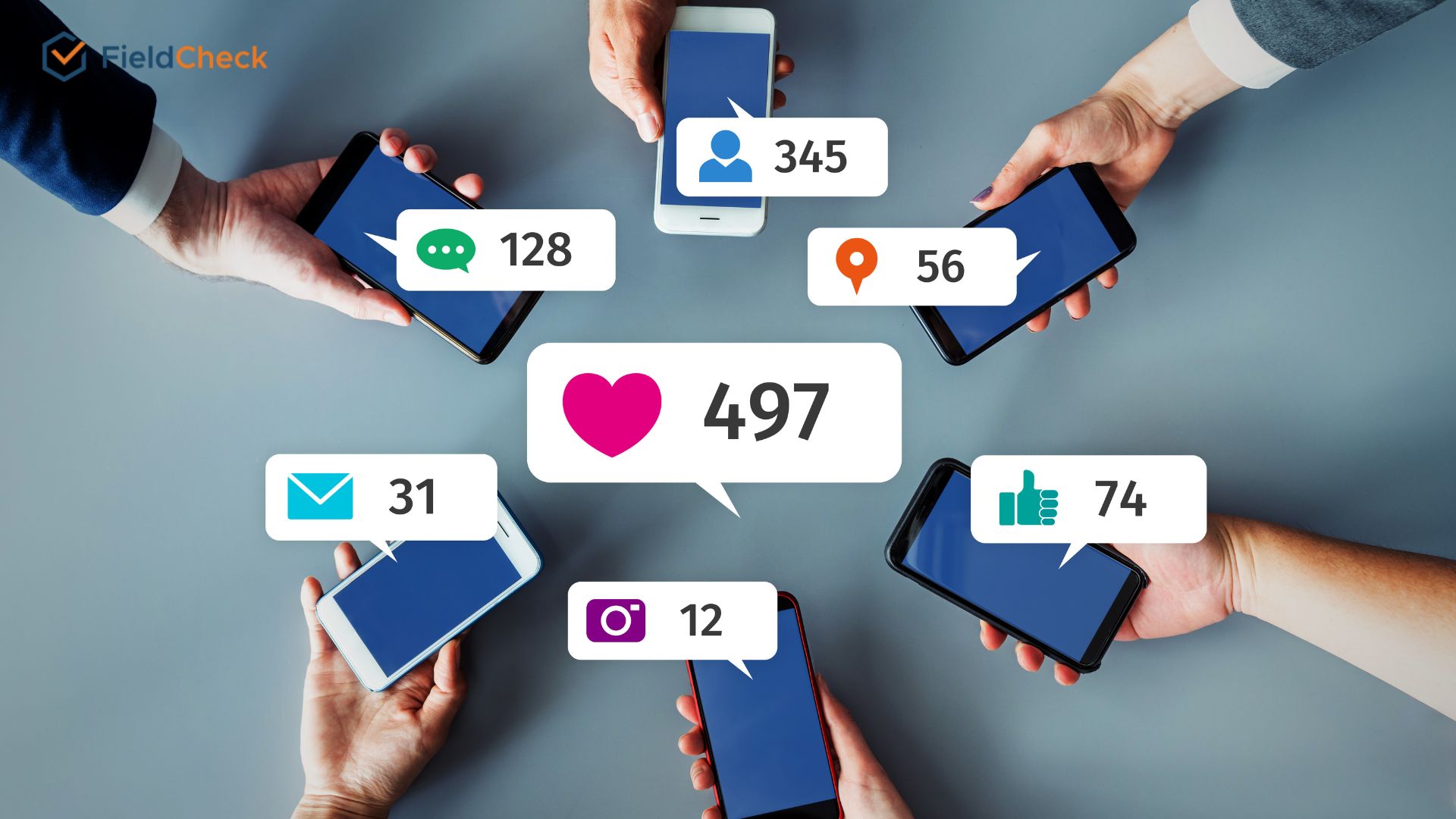 Visual merchandising can attract more customers
Strategies for Effective Visual Merchandising Management
1. Guide Customers Through The Store With Focal Points
A focal point is of great importance in constructing eye-catching product displays. A focal point is a location on the display where people's eyes will instantly focus when they first glance at it. Don't worry; you don't need a fancy marketing degree or to comprehend a bunch of strange jargon to develop a great-looking display that works. It is significantly more crucial to employ common sense to assist you in finding an excellent focal point.
Each retail outlet is unique, with a wide range of products. Consider various factors when developing a focal point: what products do customers frequently seek, and what product is priced to provide an appropriate premium for your store?
This way might be a great focal point for your display if you own an auto parts store and sell a lot of windshield wipers. Place other relevant items around the primary element of the exhibit.
Many retail business owners may be curious about the location of the focus point. They believe it is some mythical destination that they'll never discover. Fortunately, it is much simpler than you would imagine.
There are primarily two focal elements to consider. The first is an outer focal point that grabs clients' attention to stimulate their attention and gain their engagement within your shop. What you're looking for is the customer's eye level. Take a walk around your shop and see which parts of your retail decorations attract your attention first.
2. Connect With Customers Using Seasonal Displays
Customers enjoy seeing social trends. Whatever the season, an excellent in-store seasonal display can quickly and effectively refresh and modernize your store.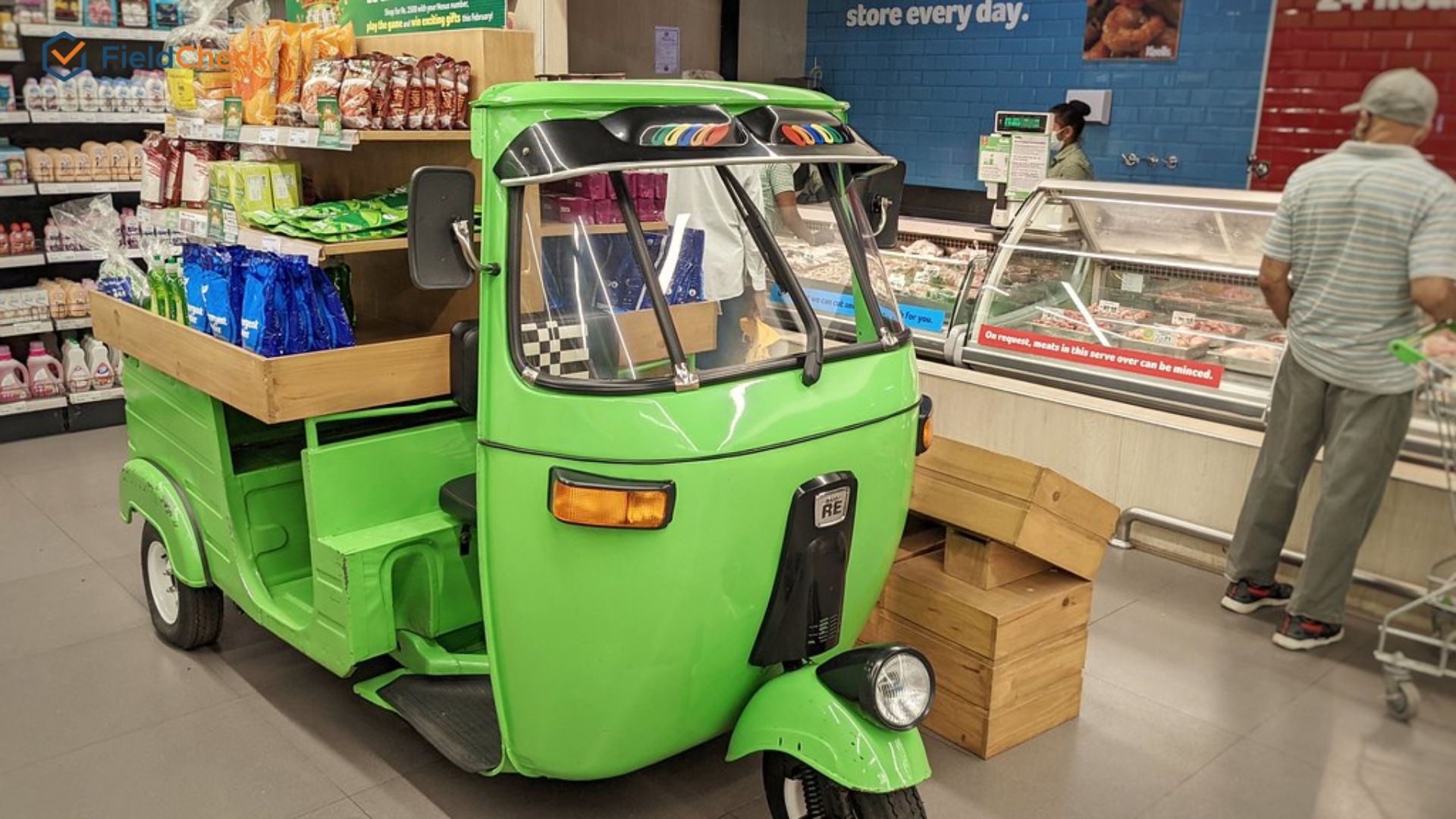 Tuk-Tuk seasonal displays
In today's hectic, fast-paced "COVID-19" retail climate, we're all growing pretty used to adjusting and shifting. But, with Christmas rapidly approaching, you now have the opportunity to spread some joy while remaining commercially aware.
Retailers must do several crucial promotions that can help them build great sales specials every time. They are general visual merchandising ideas applied to mixed marketing and sales opportunities.
First and foremost, as with every campaign, you must understand why you are doing it.
What is your goal? What are you attempting to accomplish? Who are you attempting to contact? And more.
Your goals could be to generate additional income, make room for new merchandise, thoroughly clean slow-moving products, assist in introducing a new line, or infuse some life and energy into your space after a challenging few months.
Your promotion needs to be built on a solid grasp of the audience you're attempting to reach if you want it to be successful. So, always be aware of who your client is.
3. Attract Attention To Merchandise And Set The Mood With Lighting
Lighting is an integral part of all physical outlets and brands. It acts as a source of artificial light, illuminating the surrounding area so customers can see the commodities, visual merchandising displays, signage, and other elements. However, the mood and ambiance of a store are also influenced by lighting, which is a little-known truth.
A bright light has been linked with vitality, enthusiasm, and authenticity, and it has been shown to increase retail sales. According to Wikipedia, bright lighting increases client engagement, hastening "the rate at which customers acquire things."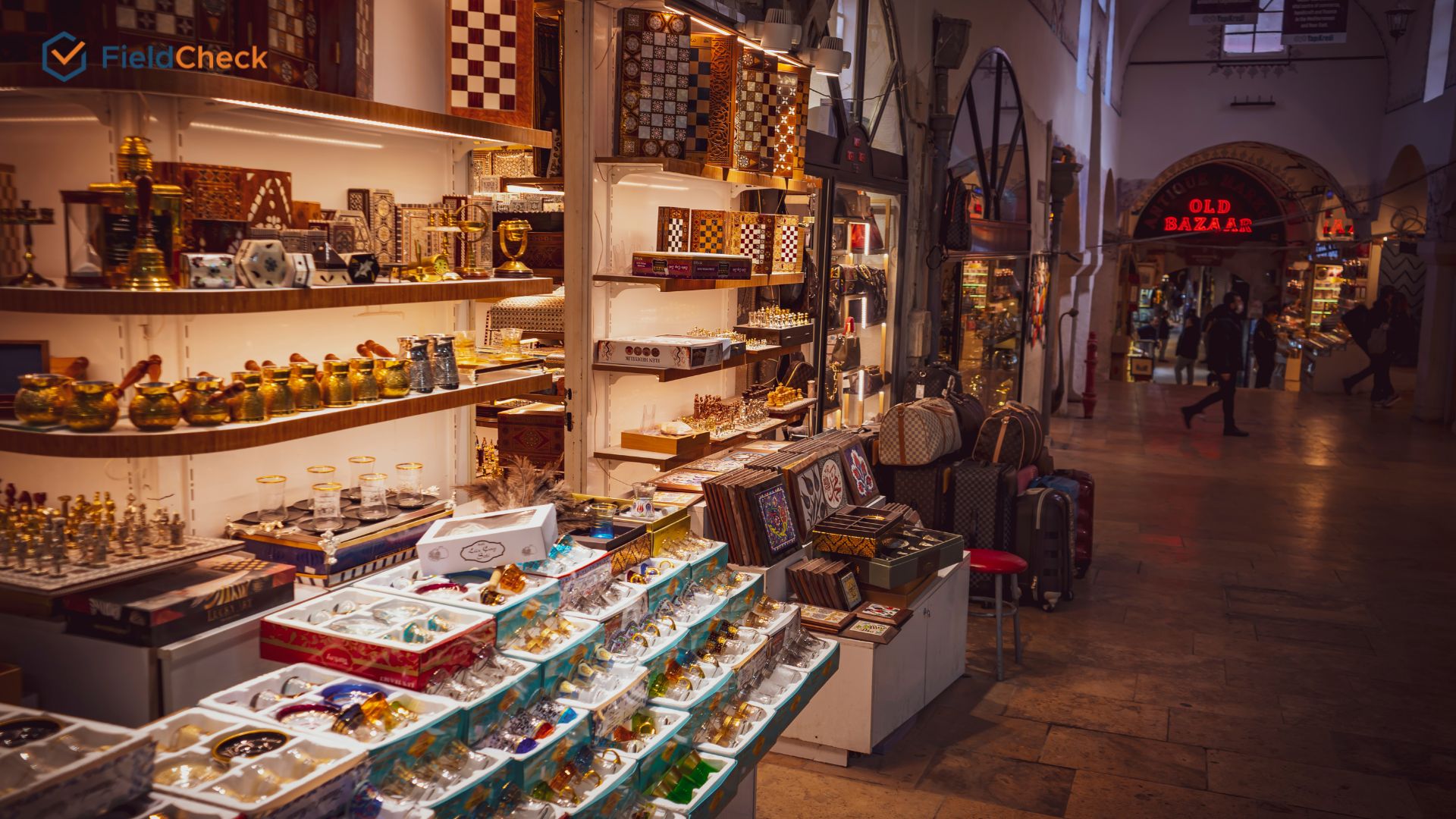 Soft lighting at a souvenir shop
This factor does not necessarily imply that you should always employ bright lighting throughout your store. Customers who shop too quickly may ignore some of your store's offerings, purchasing fewer products than they would if they shopped more slowly. Because of this, retail owners should employ adjusted light sources throughout their facility, striking a fine balance between not being too bright and not being too dim.
4. Use Visual Merchandising To Tell A Story
Storytelling is an excellent way to communicate the brand's core values. It aids in developing a customer experience, a point of value, and linking products to a brand's goal. Furthermore, great stories are worth bearing in mind and sharing, which is essential in today's social scene.
Visual storytelling is the foundation of advertising, and it is also the foundation of visual commerce. Effective visuals are a strategic advantage.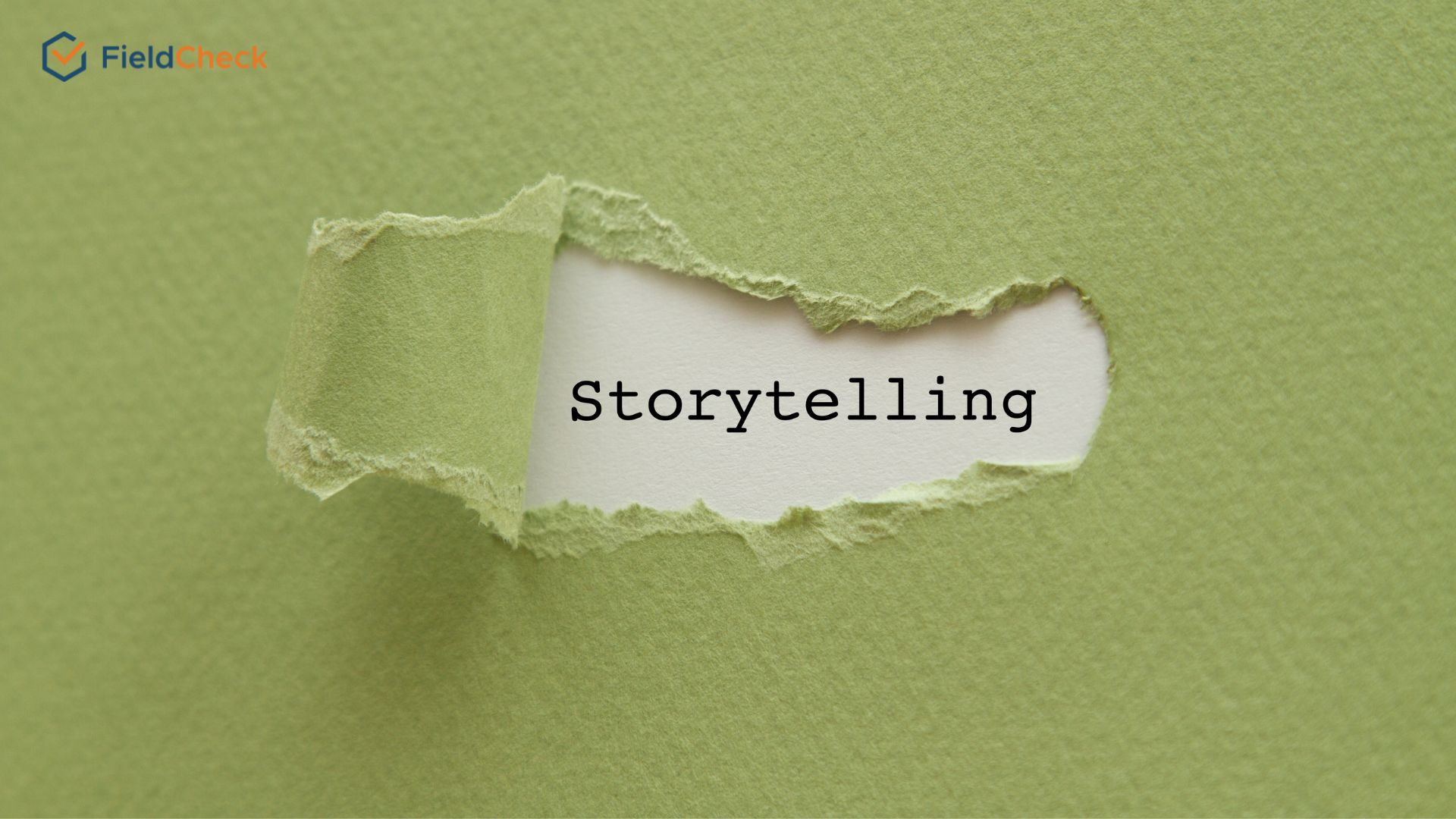 Use visual merchandising to tell a story
Identifying your brand's story is the first step toward storytelling. Study your company's mission: is this the message you are trying to send? What characterizes your items or product line? Find what makes you unique, whether it's an intriguing heritage or how you use technology.
Remember that the design must appeal to the customer's imagination; explain what your products will provide, how they will assist them, and how they will improve their lives, as well as include your customers in your story.
See more: Suggested 10 Creative Product Display Ideas For Retail Industry
How to Organize Your Space For Easy Shopping
Keeping organized and managing your business professionally in a small space might be challenging. Here are some easy tips to decrease chaos and maximize space in your physical store.
1. Use technology
Physical files and piles of papers can rapidly become overwhelming, especially in a narrow room. By scanning such documents and saving them to files on your computer, you may get rid of any physical paperwork that is taking up too much room.
Moving to-do checklists into an online task management system is another approach to reducing paper clutter. Various excellent choices are available, such as FieldCheck and Monday, to assist you and your team in staying on track.
These task management solutions allow you to create assignments, manage your work schedule, add team members, and interact with one another. It's an excellent method for staying organized and keeping your desk clear.
2. Be Productive With Your Storage!
You may have nowhere else to store things in a tiny space. Any alternatives you have are almost certainly employed to store goods or important files. That means it's time to get creative and innovative! You may not have investigated other storage options.
3. Organize And Simplify Your Retail Space
You must carefully plan to utilize your space for the greatest consumer experience. You don't want customers to arrive at your store and be immediately overwhelmed by the number of available products.
You should also ease them into the store and give them plenty of time to study every product on the shelf.
Don't worry if it sounds complicated!
Several basic approaches can provide enormous benefits. Add different tiers of shelves to a display wall, for example. You will be able to display goods in unique ways, and the room will appear larger.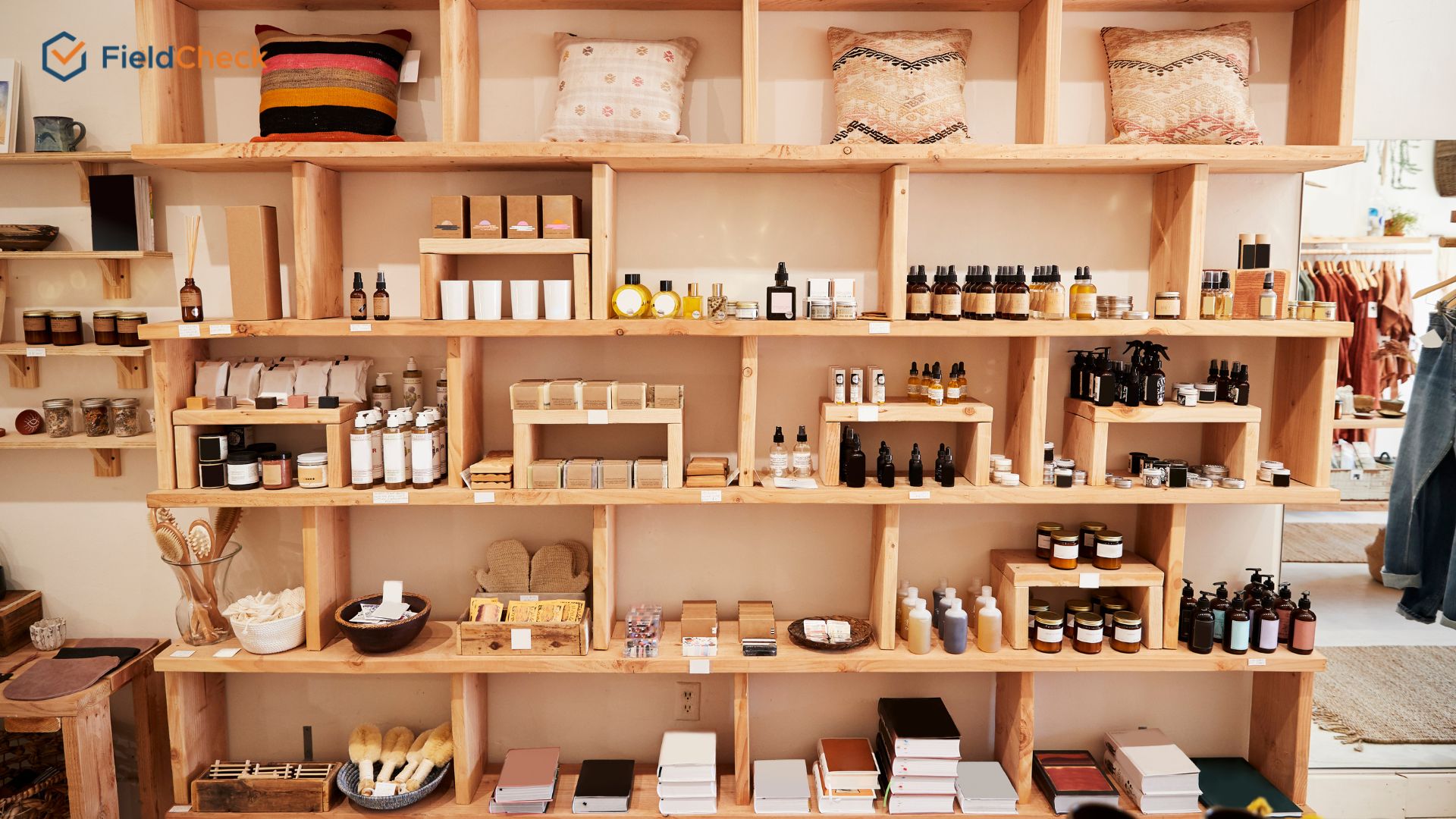 The layout of the store is neat and logical
4. Take Everything Off Your Retail Checkout Counter
Make a concerted effort to clean up the mess on your service counter.
After all, finishing their purchase is typically the last interaction customers will have with your store. They are more inclined to return if they have a positive experience.
Keep additional products away from the checkout counter and make sure to clean up regularly. The only thing that should have a fixed "seat" in your checkout line should be your cash machine, and even that shouldn't take up too much room.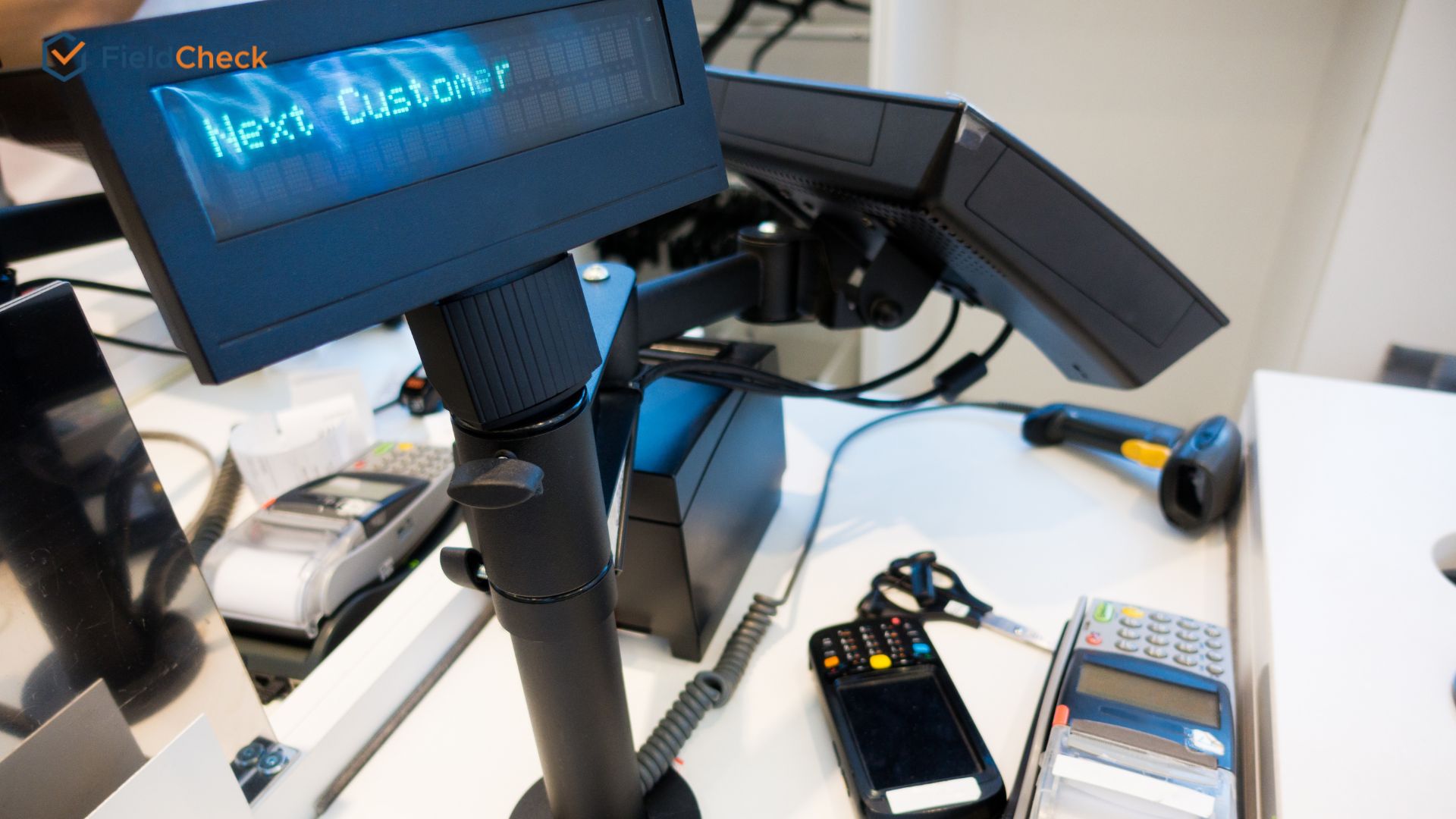 Remove items on the checkout counter
Visual Merchandising Examples
Each retail outlet has unique visual merchandise to draw the attention of potential purchasers to specific portions of the store by purposefully positioning merchandise and aesthetic characteristics. Some retailers, such as Zara and IKEA, are classic instances of aesthetically compelling stores.
ZARA
Zara is an excellent example of a company that conveys a fantastic story through its product displays. The artifacts on display at the shop tell stories about different themes or people. Furthermore, the firm hires a team of professionals, including architects and visual merchandisers, to ensure that Zara shops worldwide have the necessary narrative, ambiance, layout, and virtually equivalent scenery.
Zara also uses lighting and clashing hues. Its purpose is to draw attention to specific parts of the store.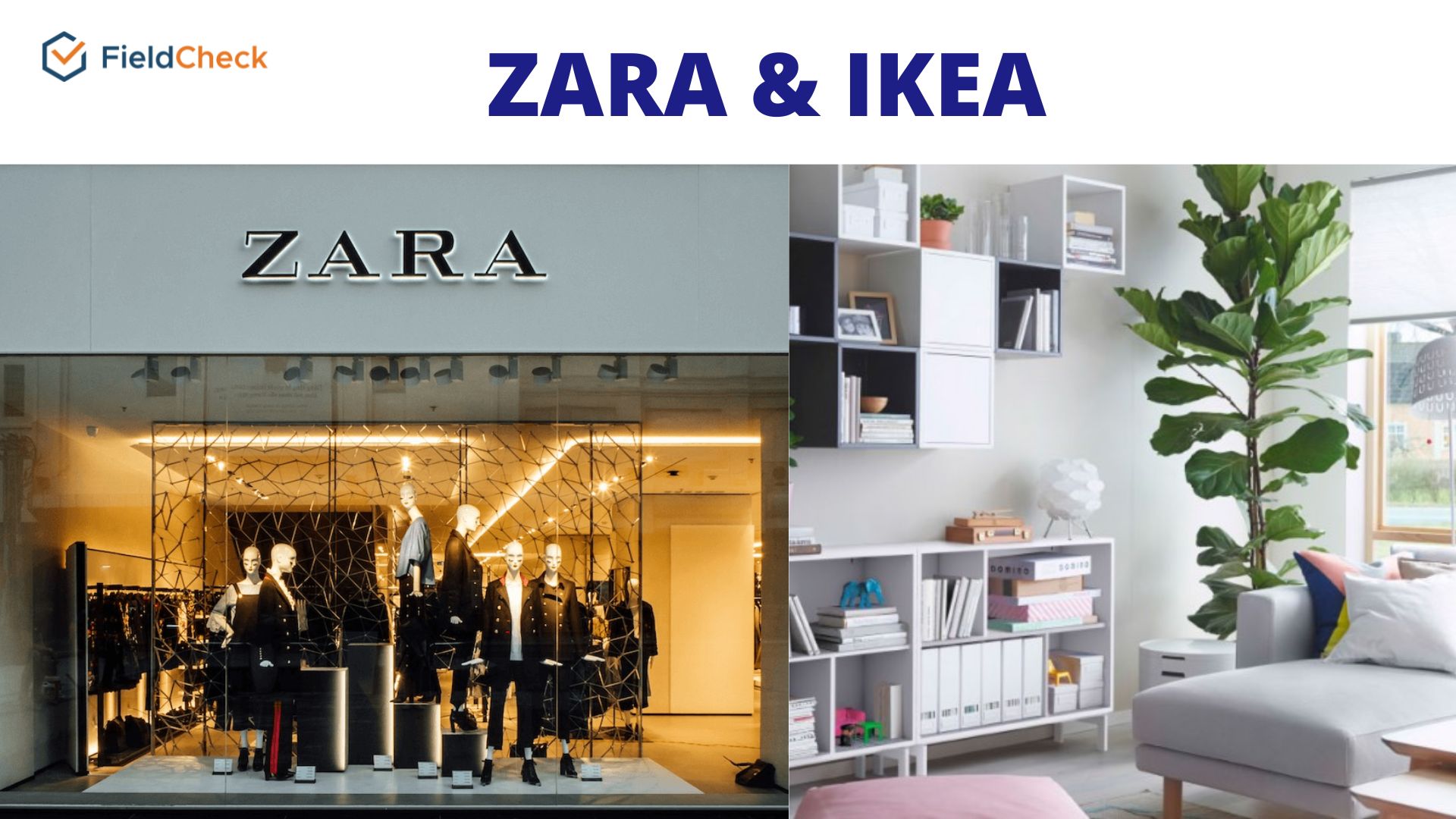 Visual merchandising examples
IKEA
It's almost hard to resist the temptation of furniture products when you visit one of the IKEA locations. IKEA stores have a different set of interesting and innovative showrooms, making it tough to leave when you feel like you're in a modern house.
The fact that IKEA makes people imagine their perfect home, on the other hand, slowly passes the time there. It's because each store is equipped with low-cost IKEA furniture. It encourages many people to buy IKEA furniture since it makes the idea of decorating your home look like a showroom a viable option.
FieldCheck - A Mobile Solution For Visual Merchandising Management
Retailers should use specialized software in the operation process, and traditional shop management approaches. FieldCheck software is the most effective technological platform for facilitating comprehensive visual merchandising management during the digital transition.
FieldCheck support store merchandising check
Some outstanding characteristics of the software application include:
Manages marketing personnel and displays products on electronic devices at the point of sale

Data updates are not limited to a particular time or location;

The system instantly updates all photos, information about staff, booths, inventory, and sales results.

Employees can check in and out at the point of sale or snap images of the booth to update the system for the manager to understand and alter as needed.

It facilitates market trend analysis, assisting retail store owners in marketing campaigns and researching products with greater competitive advantages.

It allows staff to update reports regularly.

Managers give work directly to mobile devices. Furthermore, inventory should be tracked so that it may be supplied quickly.